One of my biggest fears is someone in my family getting a concussion. It can happen at any time to anyone: during a soccer game, while roughhousing, falling from a ladder, or at a cheerleading competition to name a few. Ever since Hudson's birth I've been fearful of that dreaded head bump. I'm even more nervous now realizing that it can happen to anyone in my family. But the good news is that if a baseline test was done beforehand when the patient was in good health, a concussion can be easily diagnosed. What is a baseline test? It's a test done before a concussion occurs, that sets parameters around what's neurologically "normal" for that particular person. Based on that test, doctors can determine if someone has suffered a concussion or not.
I'm sharing this with you because Gwinnet Medical Center is hosting a
Concussion Baseline Testing Day
on August 15th at the 19 schools listed in the image below. This is completely FREE and could save a family member's life. Anyone 12 and up is eligible for this testing. I know I'm not the only parent, child, or friend that worries about their loved ones. So I will be there on August 15th to get both me and my husband checked out. If you want to join me, sign up must be done by August 11th. All you need to do is go
HERE
and fill out the information. If you see me in line, come say hi!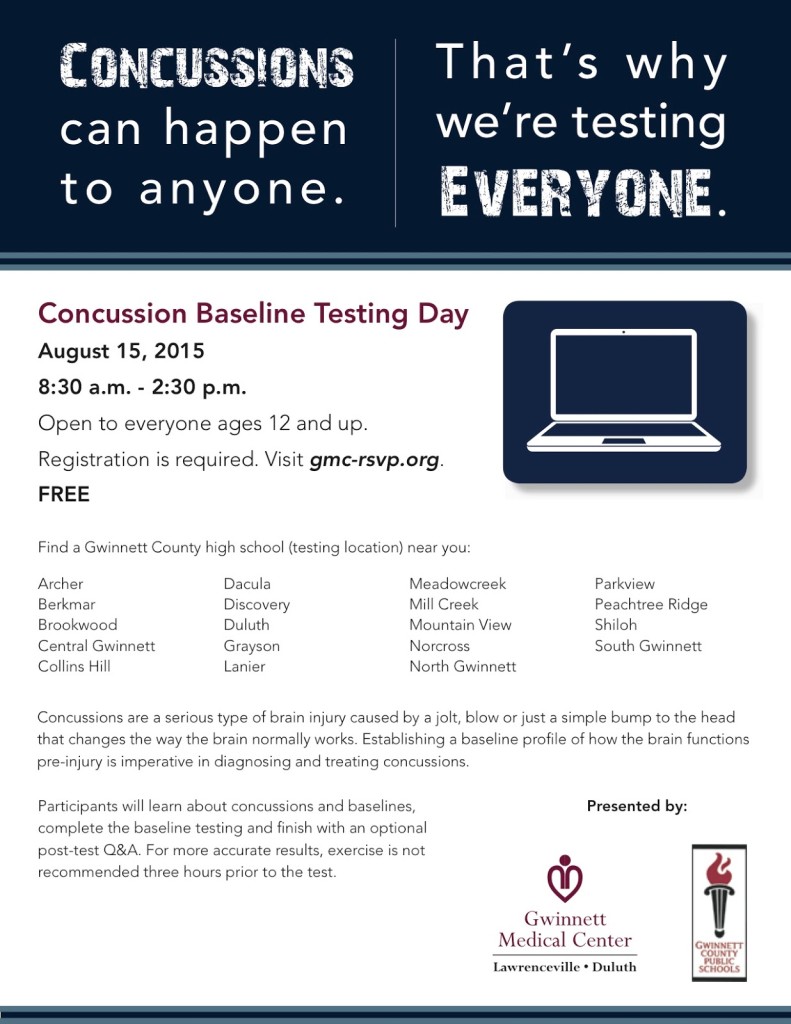 If you want more information on concussions- go here!