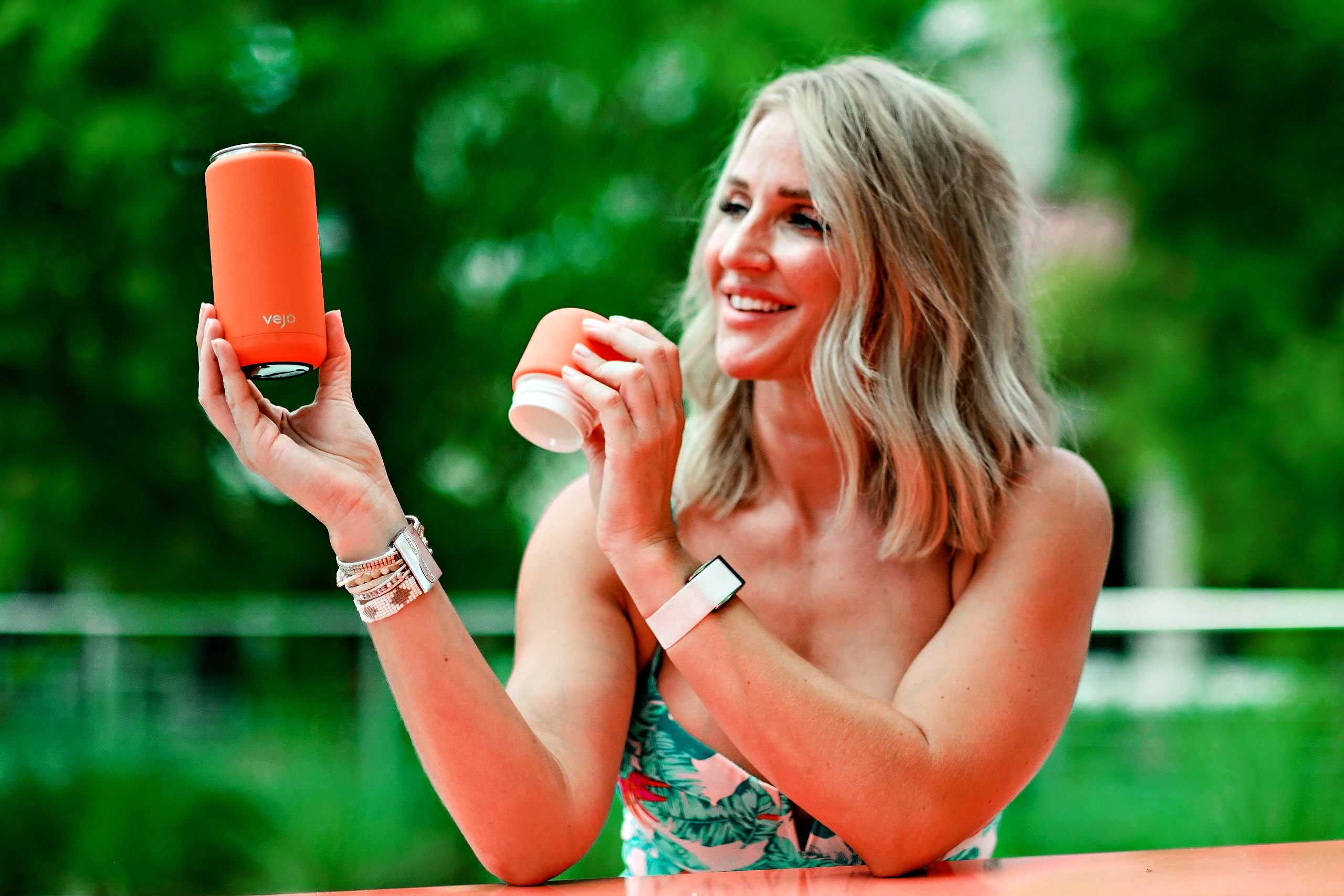 Friday Favorites are here and I have some goodness for y'all! Favorite new podcasts, shows, and some products that are making me happy/that y'all have loved from stories. Here we go:
Radio Rental Podcast– SO GOOD. I had blown through all my True Crime podcasts and was at a loss as to what to listen to next. These are true scary/creepy/bizarre stories and the producer is our favorite Payne Lindsay!
Younger on Hulu- such a good series! It's lighthearted and hilarious, which we all need right now.
Magnetic Eye Lashes– I've tested at least 6 different types and these are my favorite. They're also so reasonable at $24!
Vejo blender– pictured above. Y'all are loving this cute little device! Its a on-the-go blender with biodegradeable pods that come in all sorts of delicious very healthy for you flavors. If you're trying to get in more protein and/or vitamins and minerals this is the easiest way that I've found. My kids even love some of the blends! Use code HAPPILYHUGHES8PACK for a free 8 pack!
Pink Bikini– it's high rise, hides the belly and makes the legs look longer. Plus, I love the animal print pop.
Sport Collagen– As we've discussed it doesn't taste as good as the skin but it is GREAT for those who workout, protects those muscles and tendons, and has L-Theanine in it for better sleep.
Kosas Bronzer– many more of you ordered this and LOVE it! Isn't it the best bronzer you've ever used?? Color, consistency, and staying power are all on point.
This gym set from my workout video on Monday! Two piece and flattering. This blue is sold out but there are several others. I specifically love the green.
Nuface Toning Device– Microcurrents are used to tighten and firm skin. I use mine from my chest up and love the difference I see!
Tan Luxe Butter Lotion– the best gradual lotion you will ever try. I promise.