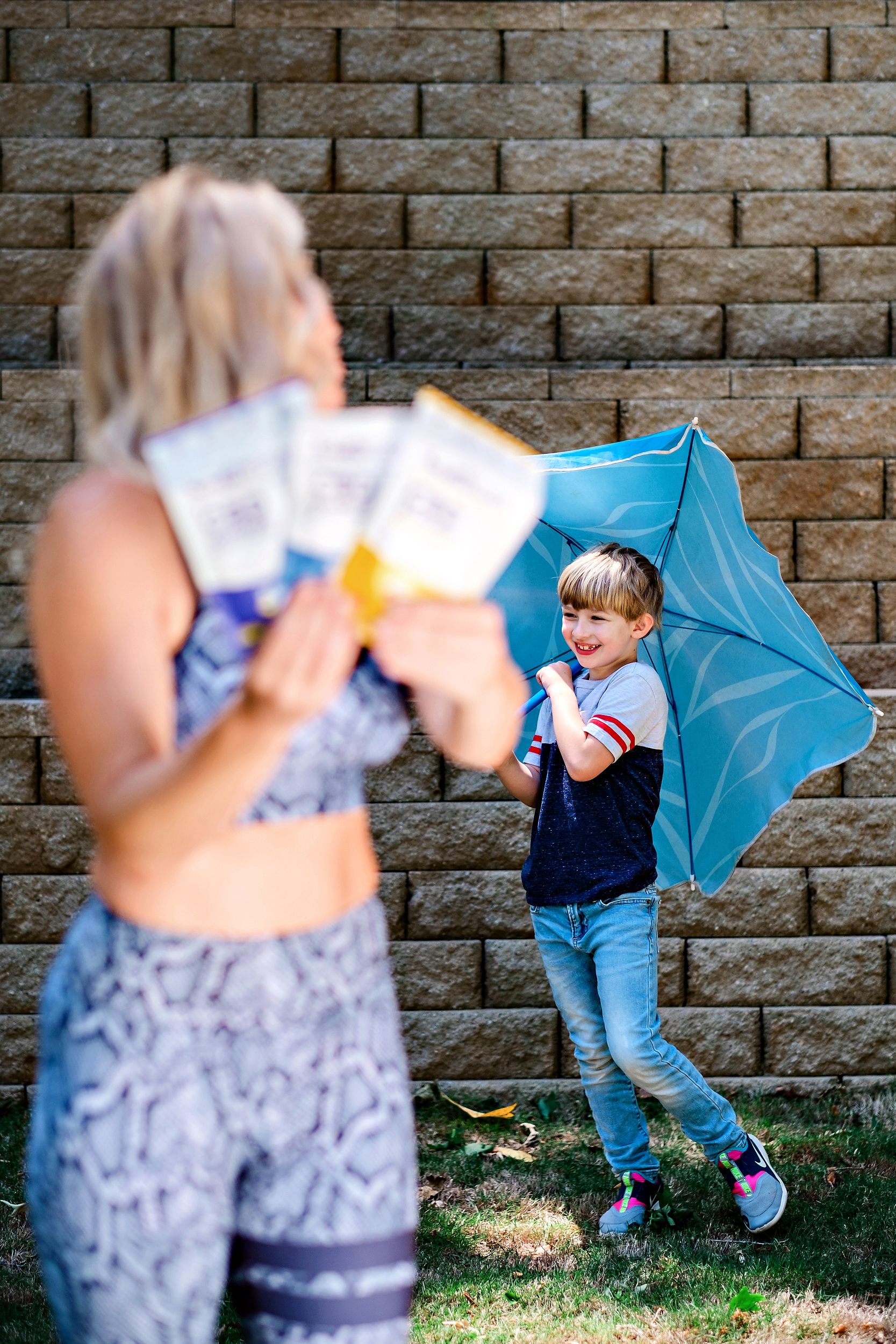 Whew my fellow parents- I feel you. Whether your kid is going back to school, you've decided to homeschool, or you're attempting to do distance learning I am here for you and understand the scariness/frustration. I wanted to share what we're doing hoping that it'll help in some way.
I was able to find a very small distance learning camp for Hudson (6 kids) that does school work with the kids from 8 AM to 12:30 PM. They then do lunch and sports/swimming/rock climbing all afternoon. Hudson's teacher has been VERY good about checking in, sending updates, and letting me know if we've missed anything. That has made this all SO much easier! If you're not getting enough feedback from your child's teacher, I highly recommend emailing and letting them know. I have always emailed/called/introduced myself to my kids' teachers at the beginning of the school year on recommendations from fellow friends and family that are teachers. I let them know that I am passionate about my child's schooling and am there for anything they may need. It has led to great relationships with their teachers and a much more open communication. Also, make sure to get them great gifts- even now! Even virtual gift cards go such a long way and teachers spend SO much of their own money on supplies.
Distance Learning Schedule Tips + Tricks
I've also downloaded ABC mouse onto his iPad for in between schooling sessions. He LOVES ABC mouse and has been learning even more!
We're also doing Spanish language lessons while I cook dinner each night. I am trying a couple different apps and will let you know the best one soon. They help me cook AND we're learning another language together so it's been fun!
Henley and Hudson love to sleep together so at bedtime Hudson gets to pick a book to read and then I read from Harry Potter. They're really enjoying it and we've watched the first movie a couple times!
Most importantly, we have dance parties if it's been a frustrating day. Whether is booty shaking around the kitchen or doing a TikTok dance, it definitely helps.