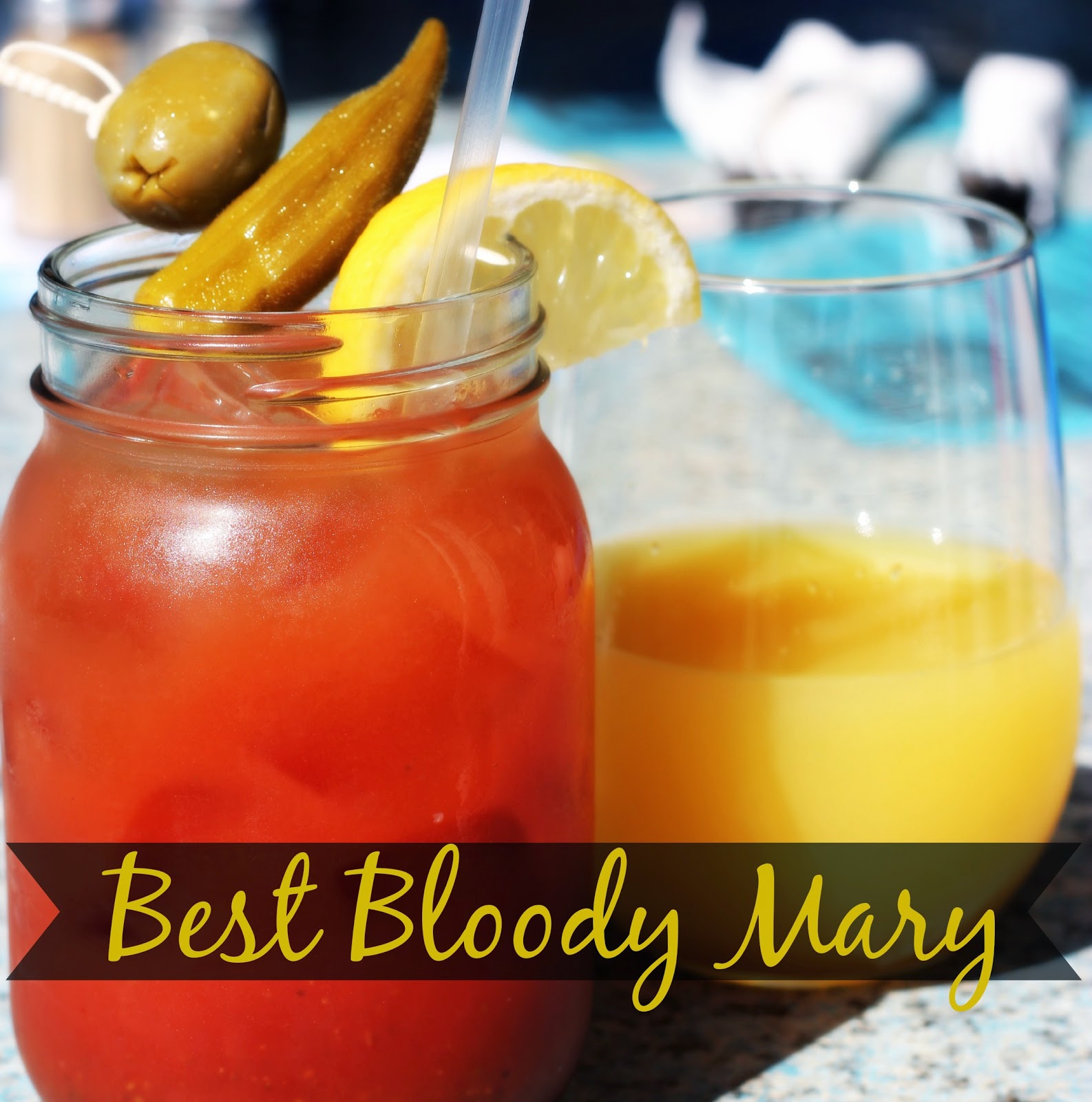 Now that fall is rolling in and it's football season, I need to share my favorite alcoholic beverage. Most of you don't know this, but in my past life I was also a bartender. Not a fancy one at an upscale restaurant but a college student drink slinger at one of the many slightly/very dingy bars in Athens GA. My shoes may have been covered in bar tar, the drinks may have been too sugary and multi-colored, but I loved bartending. Now that I'm a little older, I enjoy mixing drinks at home and finding lower calorie drinks to share with you lovely readers.
*6 oz tomato juice
*2 oz Belvedere Bloody Mary vodka
*1/2 lime juiced
*2 dashes Tobasco
*2 dashes hot sauces
*1/2 tsp horseradish
*sprinkle blackening seasoning
*garnish how you choose- I love lemons, olives and peppers in mine. You can add celery, bacon (another favorite), shrimp etc…
1. Mix all the above ingredients, garnish as you choose, and enjoy!