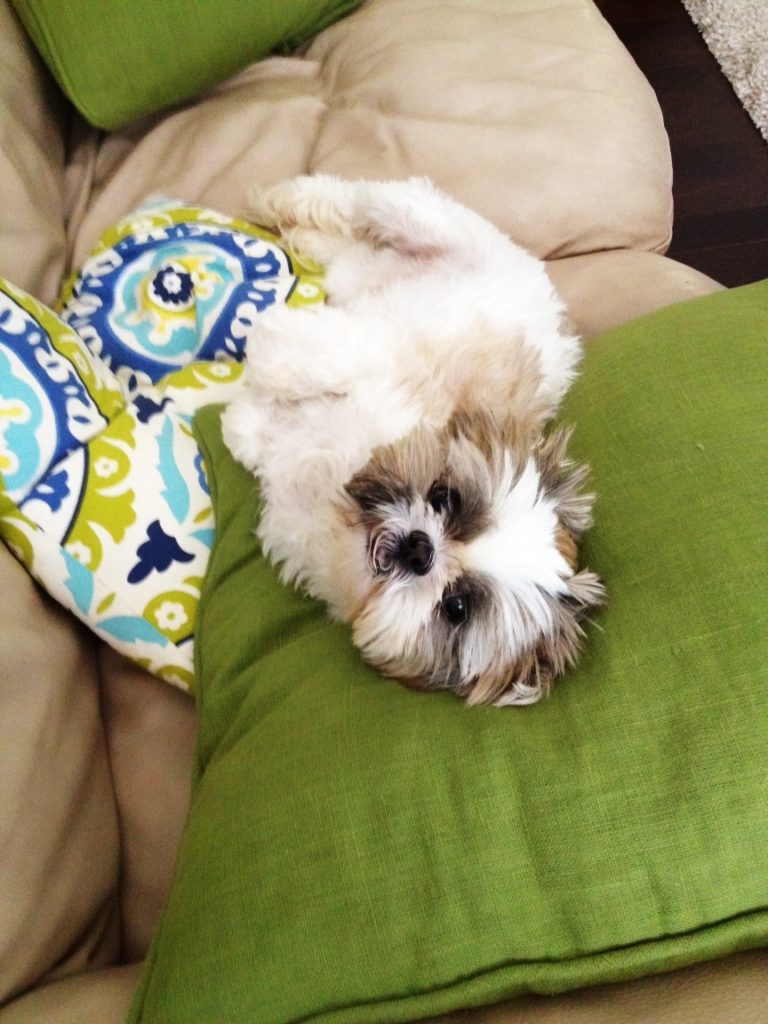 Last week we had to put my sweet boy, Gizmo, to sleep. He's been my PIC, my snuggle bug, my comfort, and my furry shadow for the last 15 years. I was devastated. I still am. Losing a pet is always hard. But Gizzy was more than a pet.
We got Gizmo when I was 12 years old. Right when puberty hit. He was there for all of the emotional roller coasters: my first love, my first heart break, when we moved cross country, when I got into college, when I met my husband, when I graduated, when I got married, when I became pregnant… There are no major milestones that he wasn't a witness to. And when I felt lost, or sad, or mad, he was there. Snuggled right up next to me with the sweetest big brown eyes. He soothed and saved me during the hardest of times, and was there to celebrate all of my joys.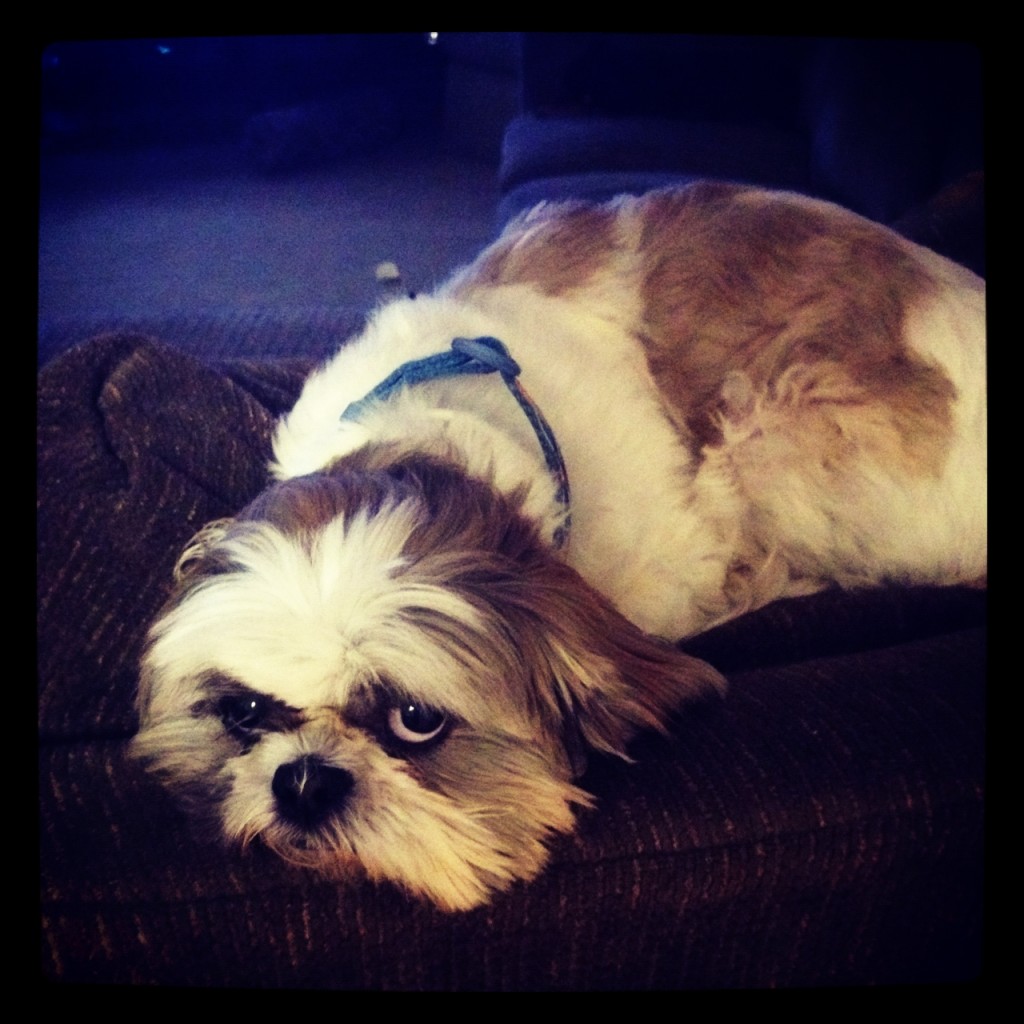 Thinking of moving on; of both suffering through the hard times and enjoying the best of times without him is so hard to comprehend. 15 years of companionship and love. I know I have to do the rest of this journey without him physically by my side. But I hope he takes a break from doggie heaven to check in on us every now and again and know how much he's missed.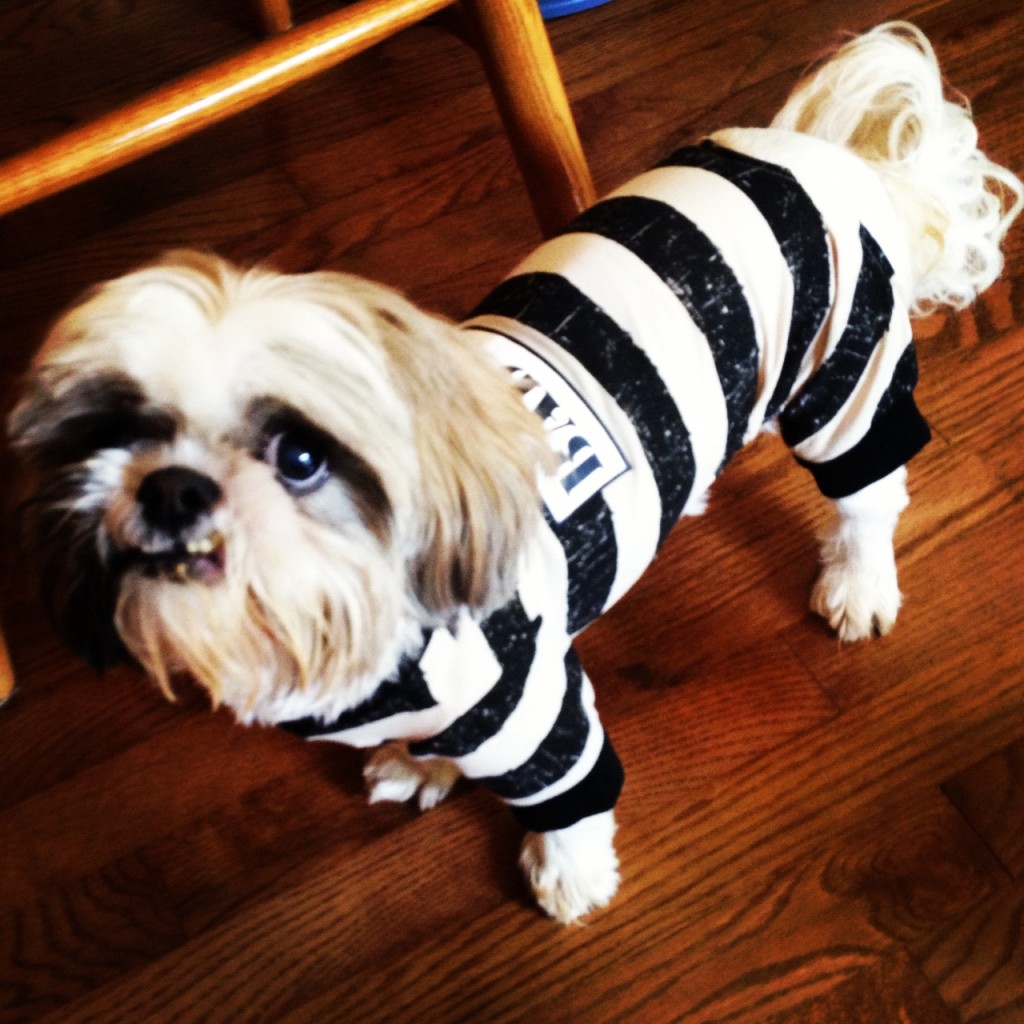 To Gizzy: I love you, you stinky old man. So much. I miss your grumpy face and your sweet snuggles. I still cry and laugh looking at those wood blinds you chewed up in the kitchen. I can't help but shake my head and smile at the stuffed animals you stole from Hudson. My feet are cold without you warming them. And my heart is hurting from missing you. I hope doggie heaven is full of all the peanut butter toast and cheese you can handle, and all the expensive rugs you can pee on to your hearts content. Be well, my sweet boy.