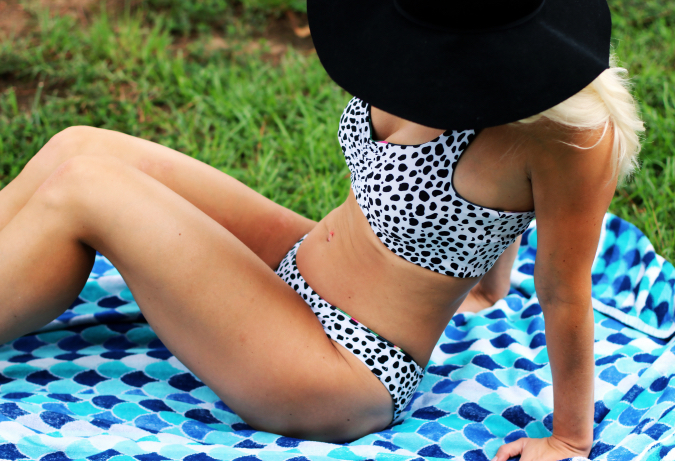 Oh how I love bathing suits. especially ones that are reversible! Yes, this darling Swoon Swimwear bikini has two great prints on it! One is leopard, and one is tropical flowers. And the best part? The owner is giving my followers a discount all week!
Click here to shop
!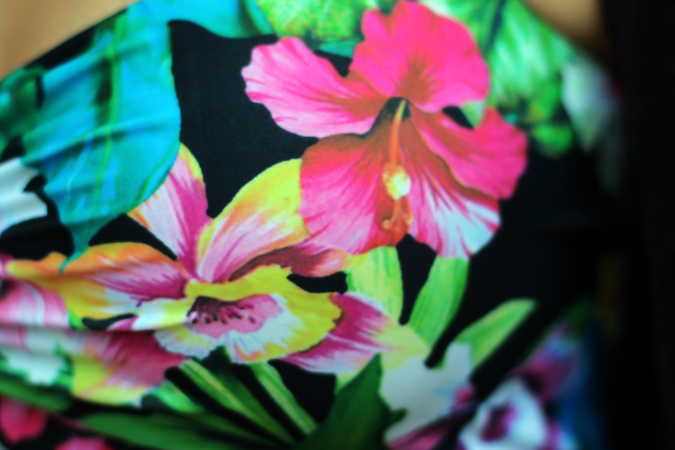 Don't you love it?! A two-day trip to the beach just got so much easier- I just have to pack one bikini! And I can match my mood on any given day to the print – sexy and spotted or flowery and romantic.
And it is so flattering! The top is supportive, yet comfortable with plenty of coverage so I don't have to worry about a nip slip while playing with my crazy kid. And the bottoms have some sexy ruching on the booty to give it that extra lift. Pretty much the perfect bathing suit.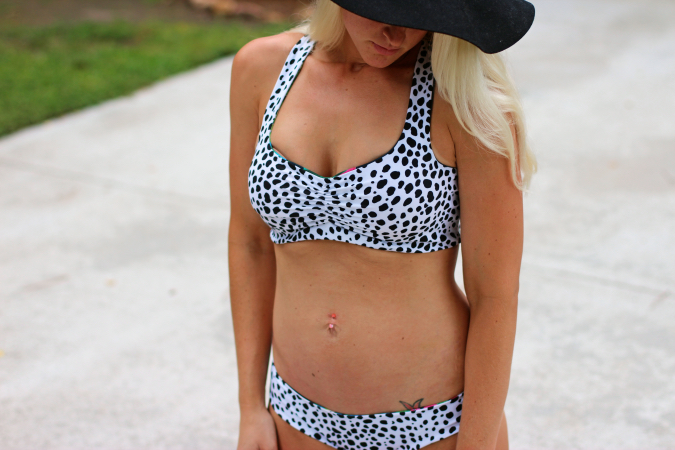 I've come to really adore the owner of Swoon, Kristy, who had this to say about her line:
Swoon Swimwear was inspired by my own experience of falling in love and getting married. I knew I wanted to create a line of quality swimwear that played off of the whimsy and romance of falling in love–of daydreaming about the beach and packing for a passionate getaway. And just like the foundation of a budding relationship, I wanted my line to be built on strong values. I wanted to feel good about every single part of the process, and I wanted the garments to be built to last. I wanted to make something that was beautiful, through and through.
Swoon Swimwear is Proudly Made in the USA! Every party involved in making Swoon Swimwear is paid a fair wage, and works in safe conditions. As a small business owner, it is important to me that in building my American Dream, I can help other people build theirs as well. From the very beginning, I wanted my line to be as beautiful on the inside as it is on the outside. Swoon Swimwear is my American Dream realized, and I am proud to know that everyone who wears a Swoon Swimsuit can feel as great about it as I do.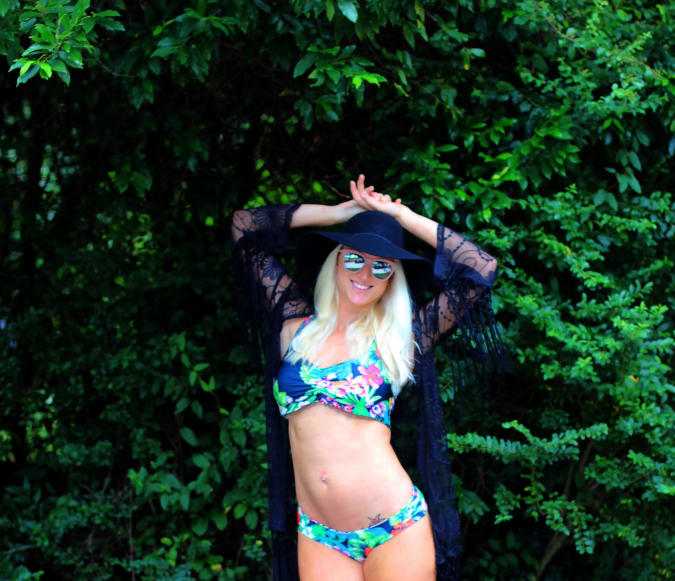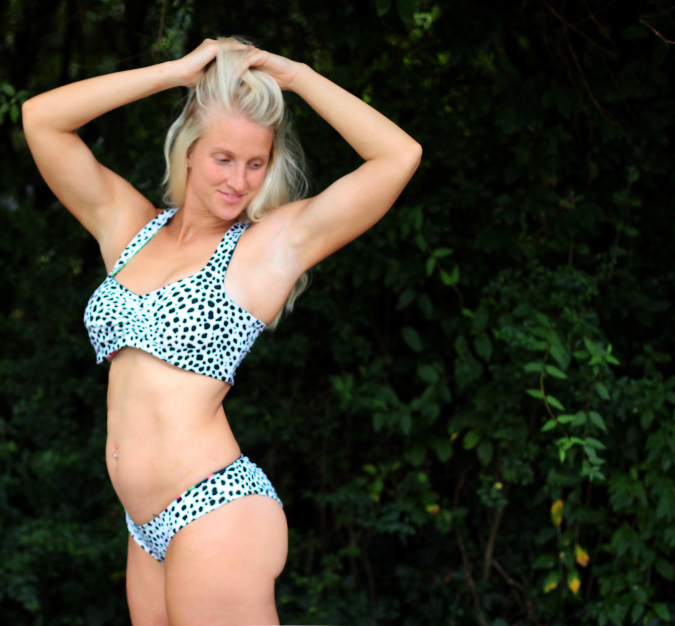 You can find Swoon at: