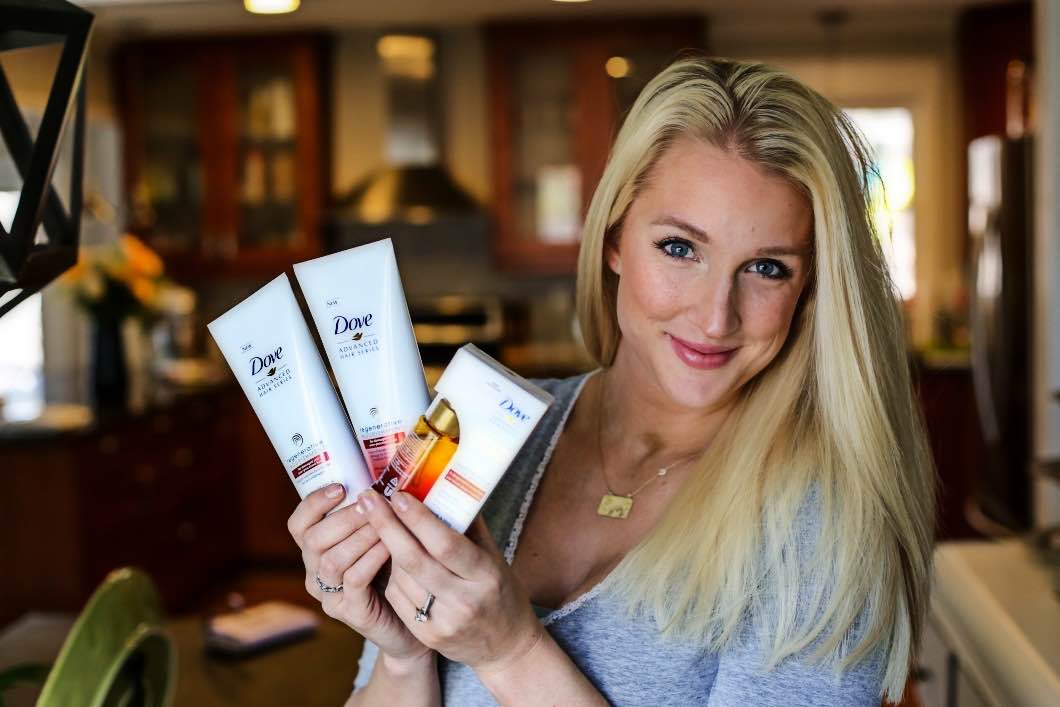 As women, we put our hair through the ringer. With hair cuts and color, perms and straightening, extensions etc, our hair goes through A LOT! I'm thinking through the last decade of hairstyles I've put my own hair through and shuddering. I mean look at these from college!! Thank goodness for the NEW Dove Hair Regenerative Nourishment Collection. My hair needs all the help it can get.
I mean, what was I thinking? Hope you all are getting a good laugh out of these! Actually, the brunette was fun. Maybe I should do that again… Kidding, kind of.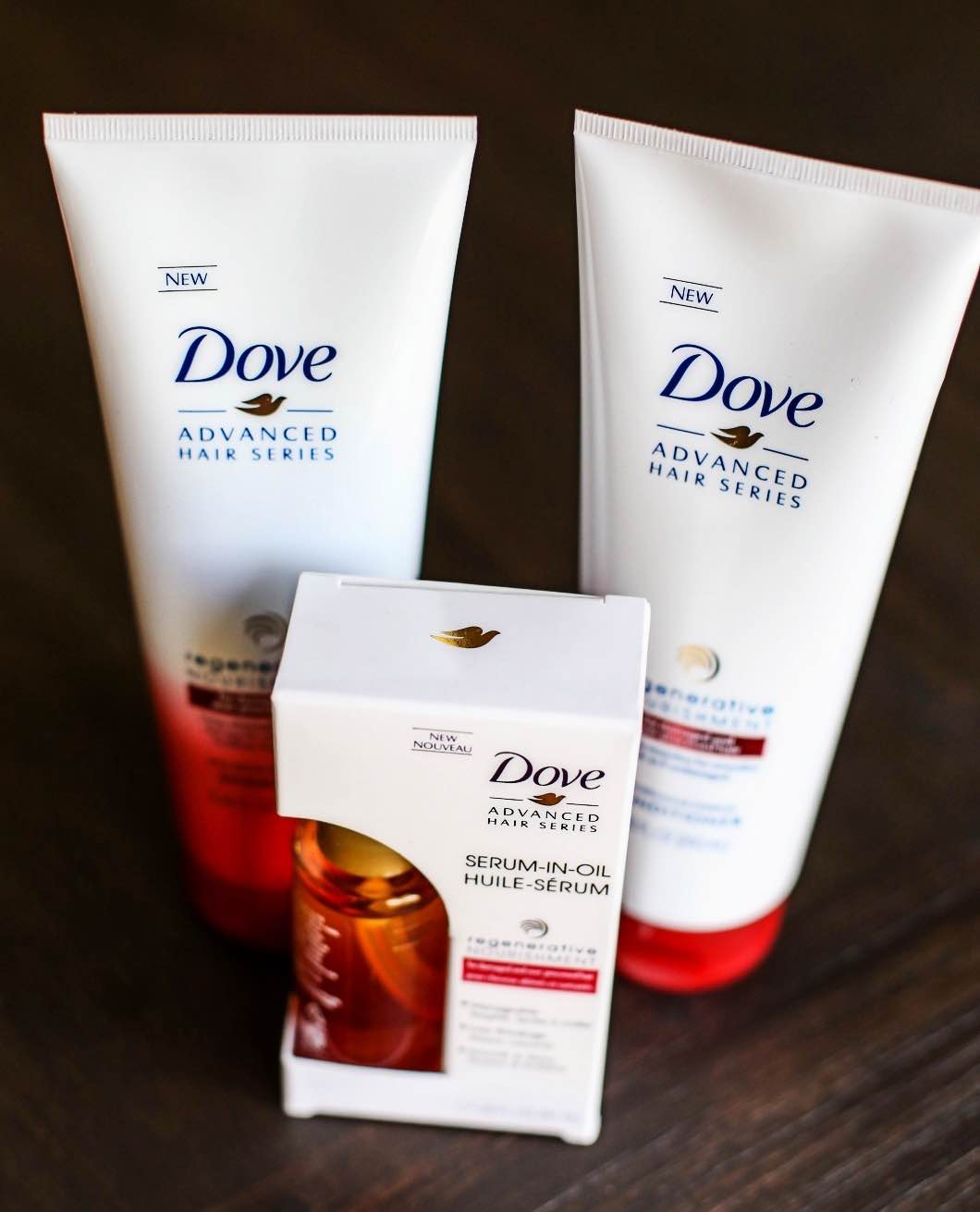 The biggest hair transformation for me has actually been postpartum with both of my kids. I don't know about ya'll, but after having my babies my hair was a WRECK. I mean frizzy, broken hot mess. And I want to embrace that stage of my life because, hello! I had a baby and that's a beautiful thing.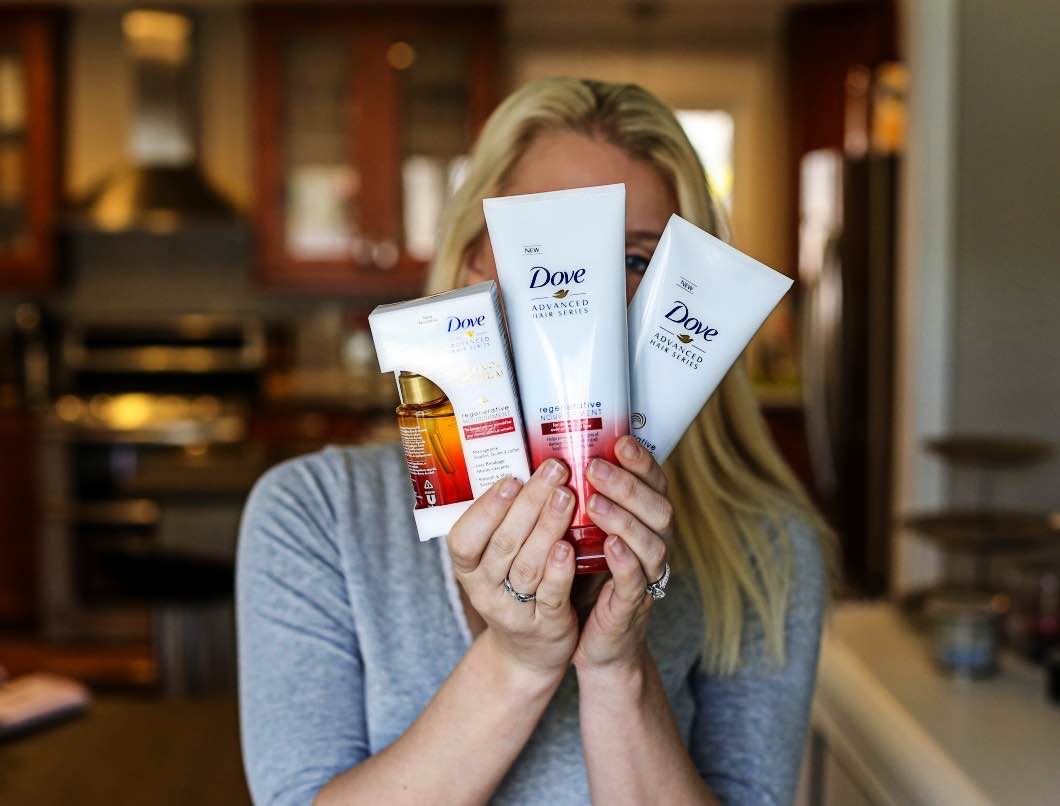 Now that I've found this Regenerative Collection from Dove, my hair is a million times healthier. Which makes me feel better! I use the Shampoo and Conditioner every time I wash my hair (2-3 times per week) and the Regenerative Oil once per week. It's cut down on my fly aways and my hair is actually shining again. As many of you know, postpartum is not the most attractive time of a women's life. So although the rest of me isn't feeling 100%, at least my hair looks and feels great!
I got all three of these items at Target- so next time you're shopping make sure to pick them up and give them a try!
This post is part of a social shopper marketing insight campaign with Pollinate Media Group® and Dove Hair, but all my opinions are my own. #pmedia #MyHairStory #DovePartner http://my-disclosur.es/OBsstV"