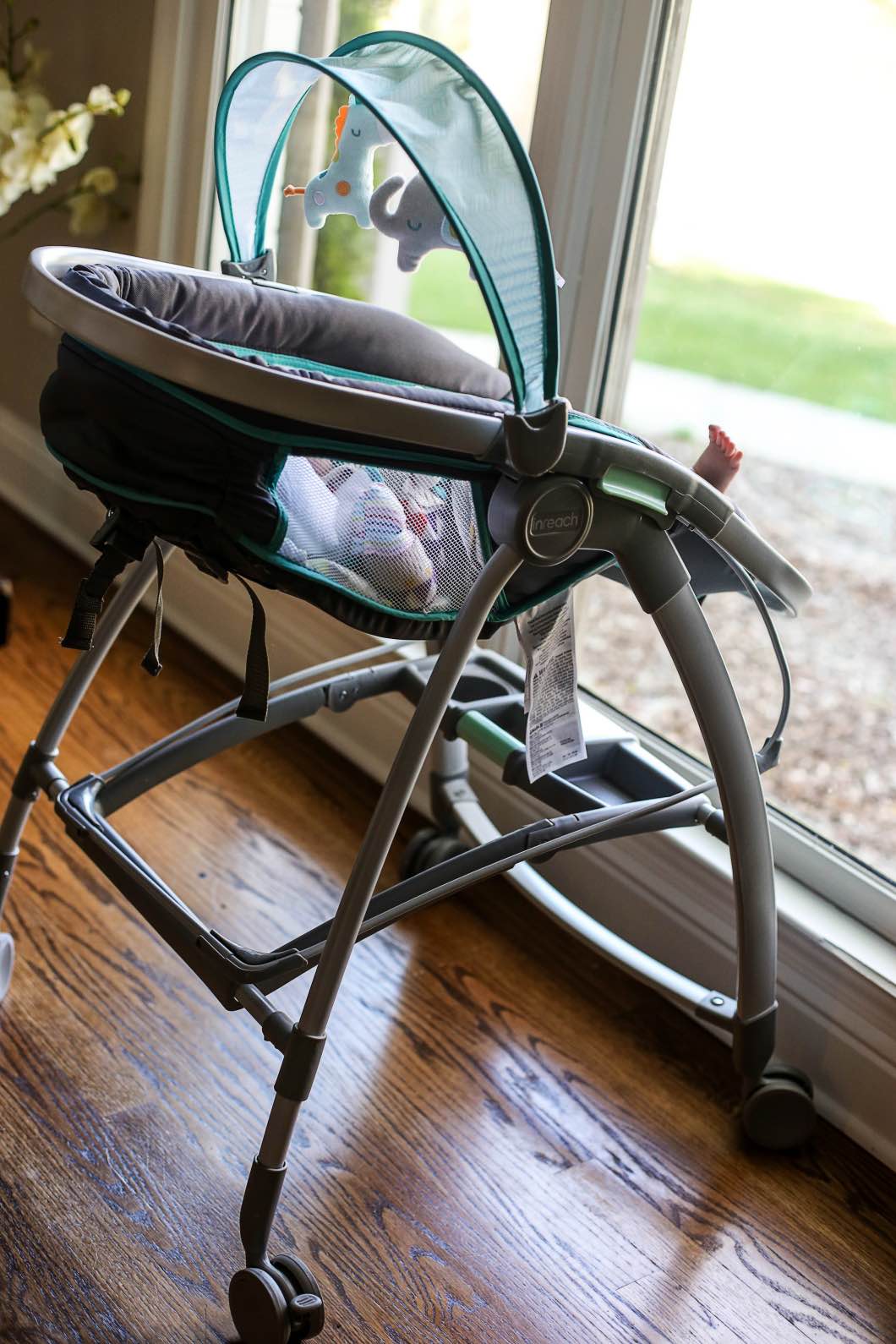 Another baby invention that makes parents' lives easier? Sign me up! Have you heard of the Ingenuity InReach Mobile Lounger and Bouncer? If not, I'll tell you all about it. This bouncer has made my day-to-day exponentially easier. Scroll down to the bottom for your GIVEAWAY!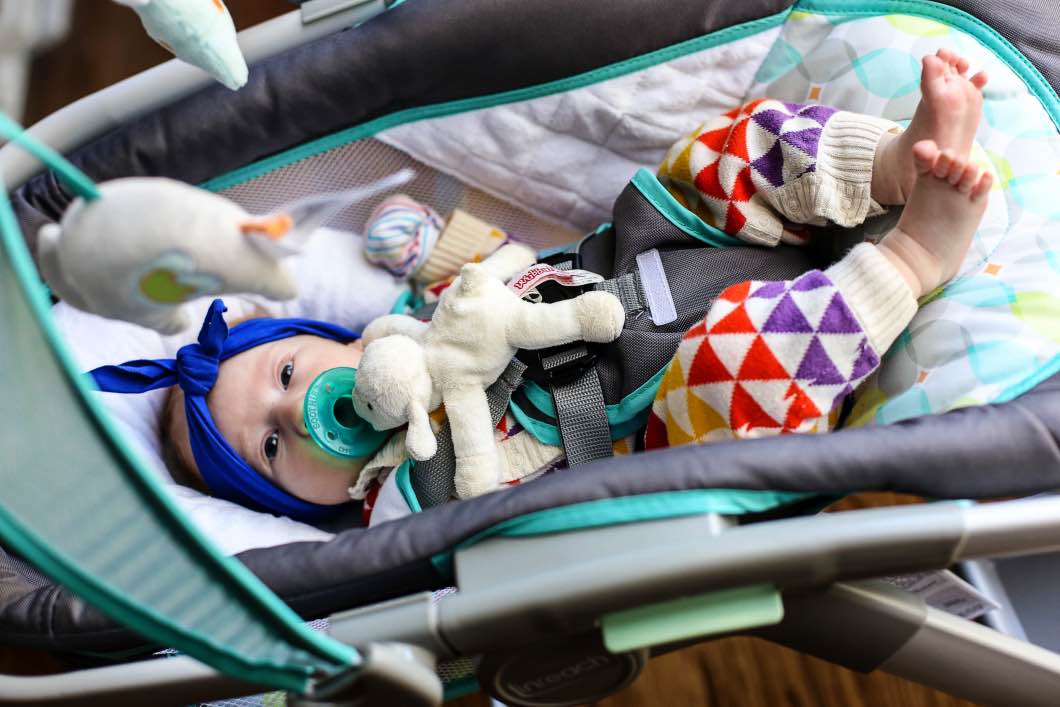 As you can see, Henley loves it! The bouncer has a toy bar with two plush toys for babe to play with. It also plays 11 melodies and nature sounds AND has a smartphone connector so I can play music from my phone. Hen loves Ellie Goulding, so I particularly enjoy the smartphone feature. The seat is machine washable, so if any blowouts occur, I can whip it off and throw it in the wash. And obviously, it subtly bounces so it keeps Miss Active entertained.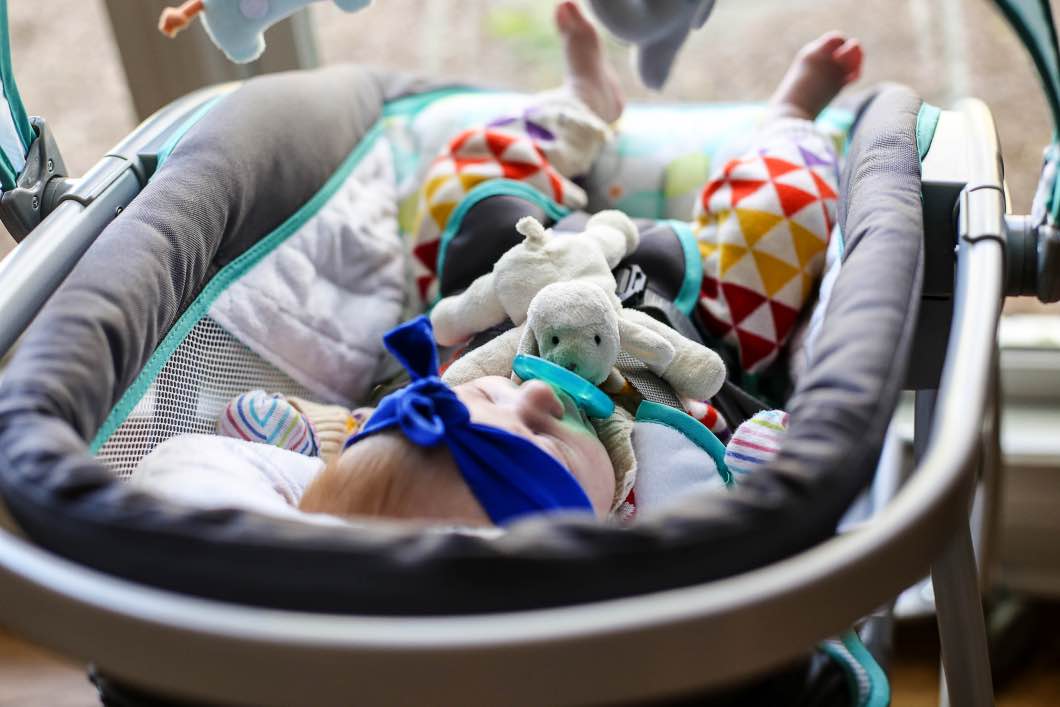 So what separates this bouncer from others? It connects to a movable frame, allowing me to wheel baby from one room to another. Once it locks into the frame, the bouncing is disabled and it becomes a lounger! And yes, it's safe. The frame has locking wheels so you can move to your desired destination then lock it into place. No worries about baby rolling away. The frame is strong and sturdy, but does have the ability to collapse down so you can travel with it. I wheel this thing all around the house! If we're playing in the living room and Hudson wants a snack? I place babe in the frame and wheel her into the kitchen. Easy as pie.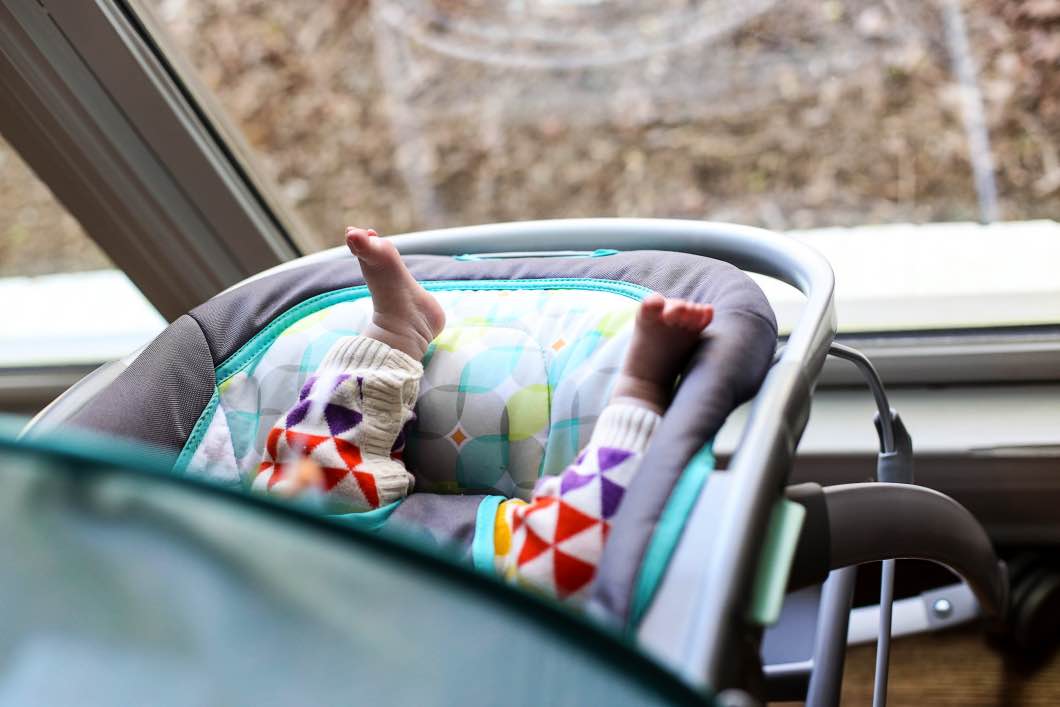 This is especially handy because Henley wants to be around us at all times. This way, it's easy to move her from room to room without having to wear her constantly. I highly recommend the Ingenuity InReach Mobile Lounger and Bouncer!
And now time for the Giveaway!! To enter, comment on this post why you want the Ingenuity InReach Mobile Lounger and Bouncer AND leave your Instagram handle. Then tonight at 9:00 PM EST you can enter on the Instagram portion of the giveaway as well!
*Must be 18 or older to enter and a resident of the United States.*