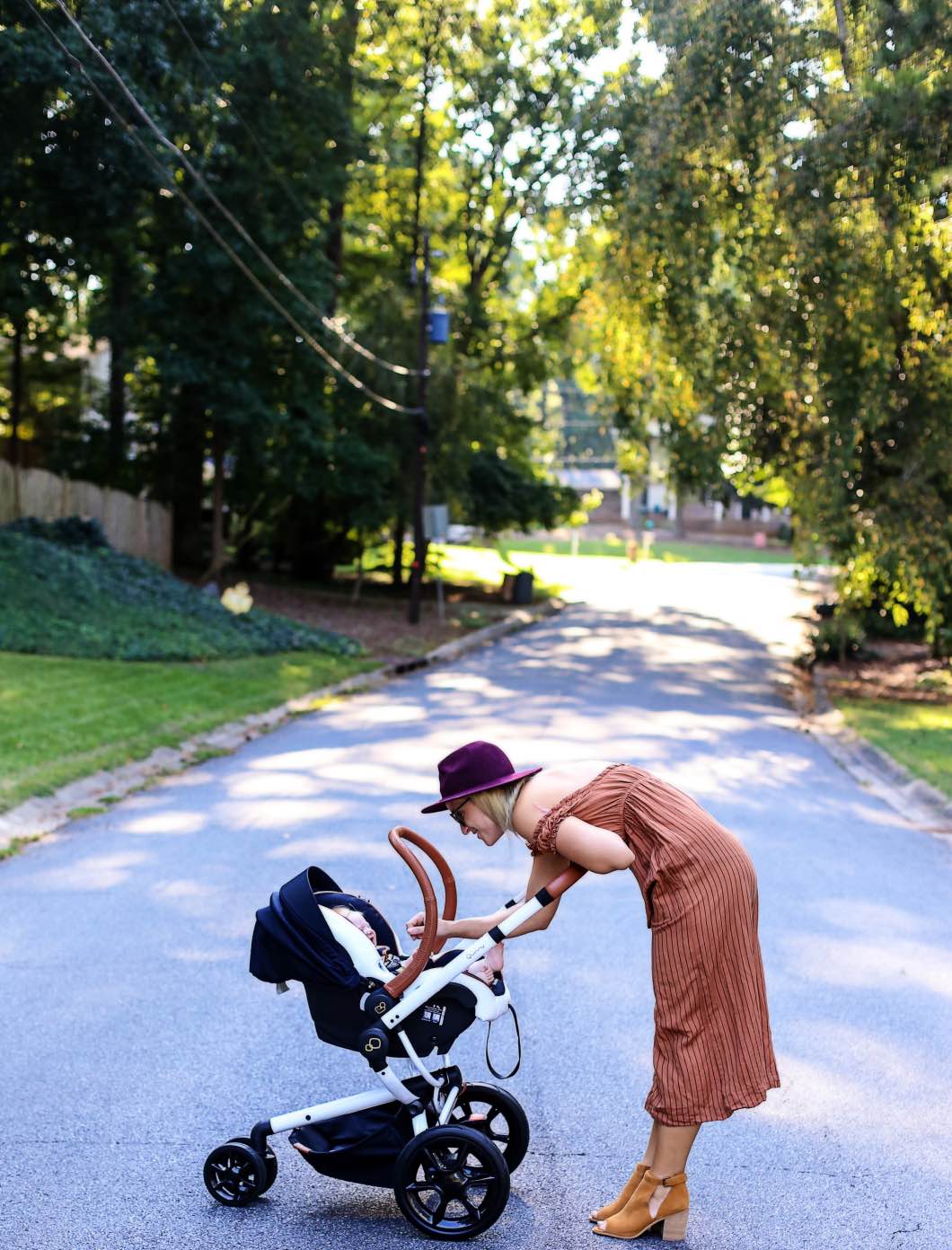 I am, hands down, one hundred percent, in love with this Maxi Cosi stroller & car seat combo. It is the sexiest and most fashion-forward baby item I have ever seen. That's saying a lot. Because I've seen a whole lifetimes worth of baby gear. Introducing the Rachel Zoe collaboration with Maxi Cosi and Quinny.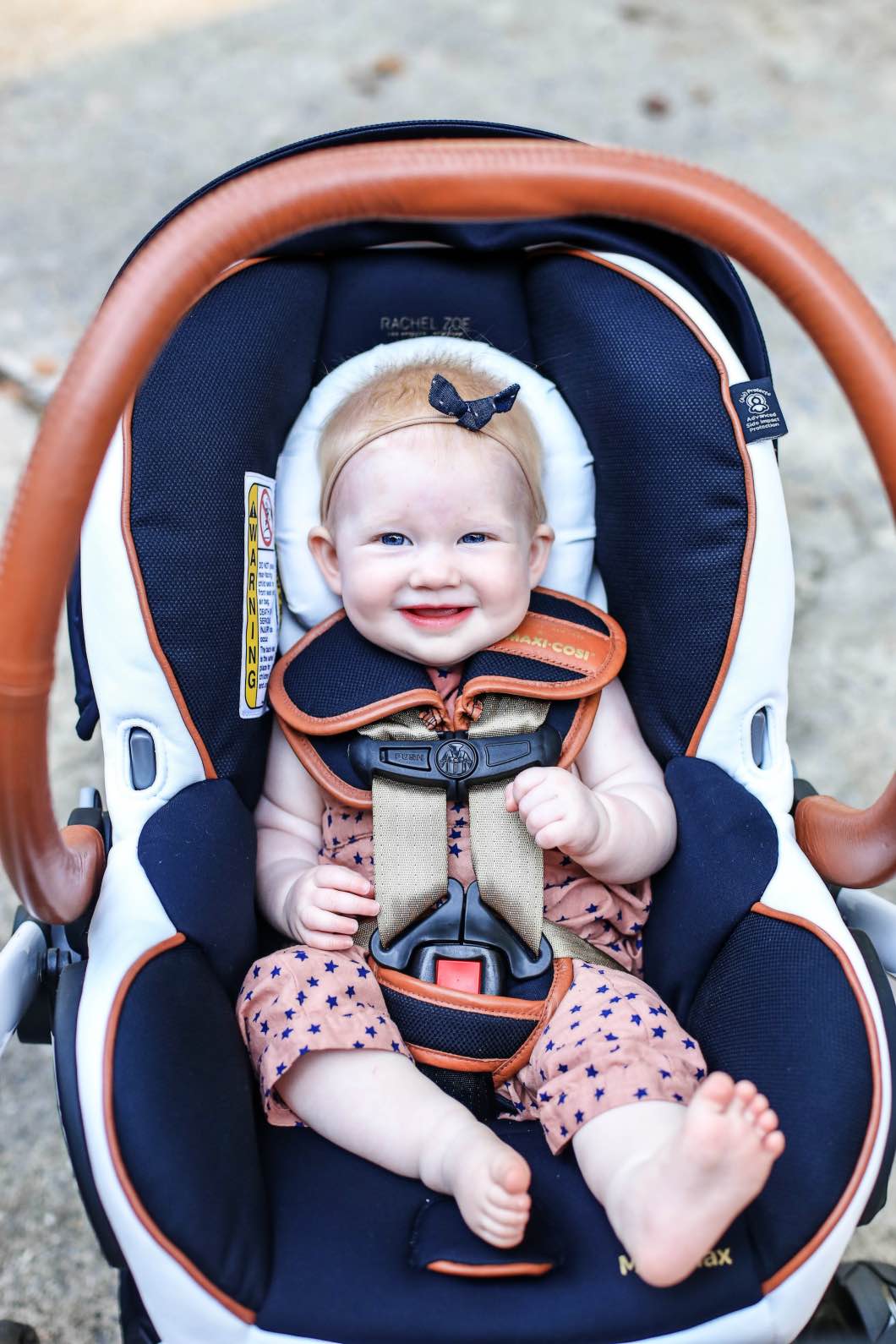 As you know, I am an avid Maxi-Cosi stroller fan. As a mommy blogger, I have had the ability to test MANY car seats. And I've chosen Maxi-Cosi as my car seat of choice. I got in a car accident not long ago. My car was totaled but both of my kids were unmarked, thanks to our safe Maxi-Cosi car seats. So when I heard Rachel Zoe designed a new line for Maxi-Cosi and Quinny I about died of happiness. Do you see the details on this?
What makes this combo so sexy: the leather lining, the extra comfy seating that Maxi Cosi is known for, and a gorgeous black and white contrast throughout. I want this car seat in my size!
The Quinny Maxi Cosi stroller that matches is just as gorgeous- a leather handlebar and leather tassels bedeck the smooth structure of the Quinny Moodd. It comes equipped with car seat adapters so that you may attach your Maxi Cosi Mico Max and hit the town. Or it comes with its own seat for babes who are able to sit up by themselves. Hudson can still fit into the Quinny seat and constantly asks for a ride around the neighborhood. Henley and I took this baby out on the town last week and got stopped constantly by other moms, asking where I got such a sleek ride for my little one.
This Maxi Cosi stroller and the accompanying car seats and diaper bag have been sold out at Nordstrom for months. They've just been restocked, so I recommend you go ASAP to buy. Who knows when they'll come back in. Rachel Zoe, Maxi-Cosi, and Quinny- you have KILLED it with this collaboration! I'm definitely saving this for my next babe.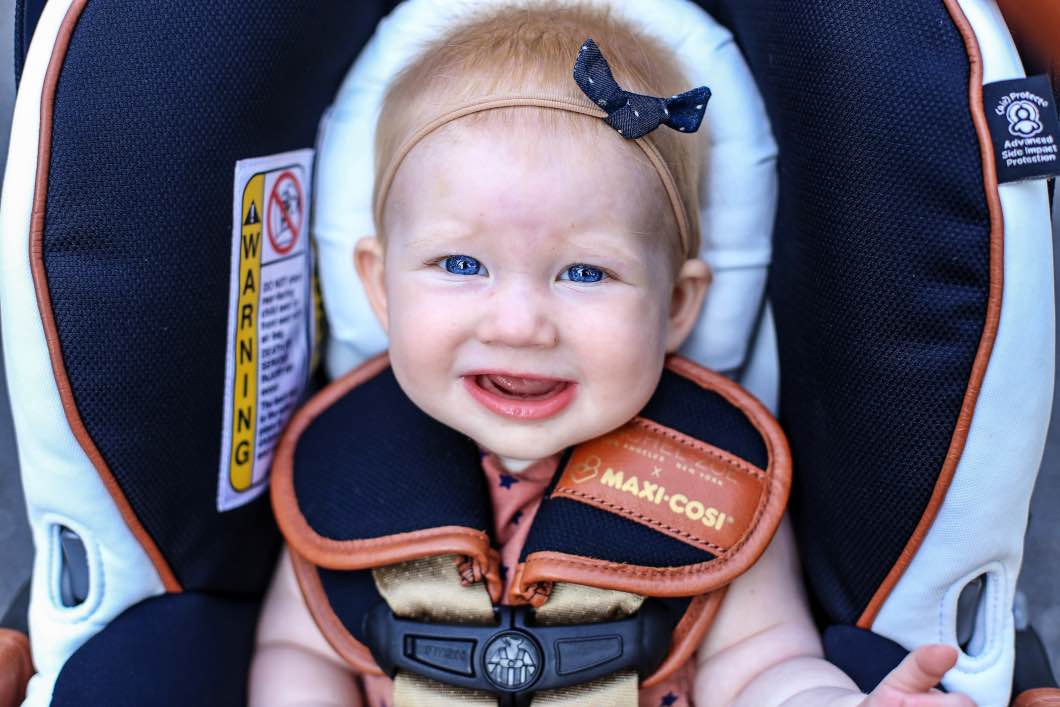 "This post is sponsored by Maxi-Cosi. All words are my own."