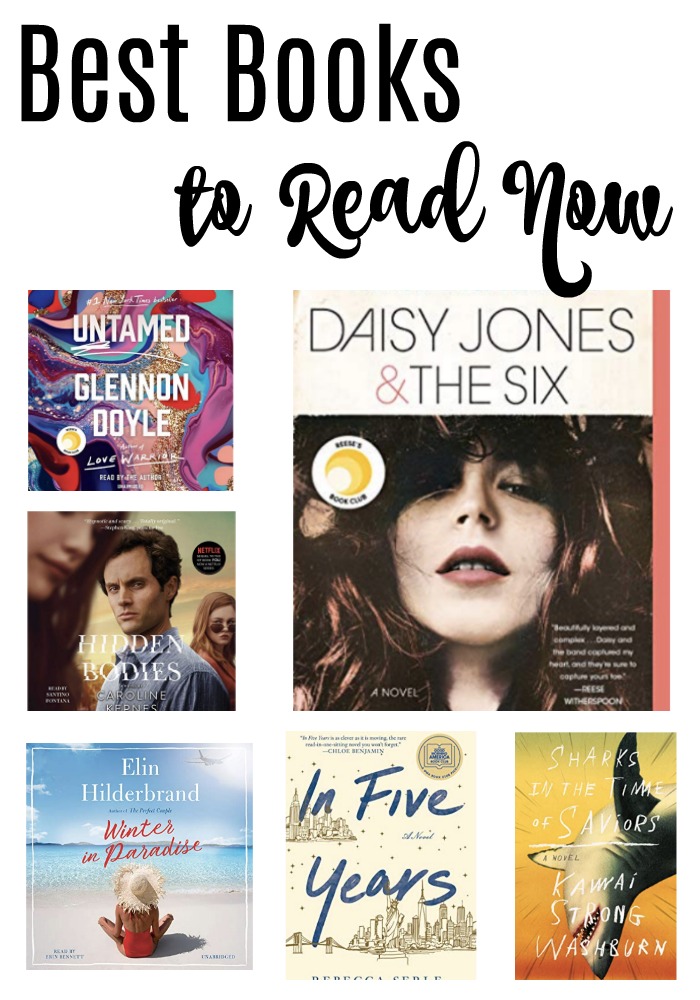 As we've discussed before, I LOVE to read. Quarantine is the best time to sit down and enjoy a book for an hour or two so I've rounded up my six favorite books thus far for 2020. If you have any other recommendations please let me know or share below and we can make a quarantine book club list of must-reads! If you read one of these and like them I'd love to hear about it!
Quarantine Book Club Reads
Untamed by Glennon Doyle– A very eye-opening and liberating memoir by the one and only Glennon Doyle. I feel this is especially needed right now as we can take this quarantine time to really get introspective and work on loving ourselves.
Daisy and the Six– My favorite book of 2020. I've read it twice already. It's honest and funny with characters who are seriously flawed, but you cant help but love them.
Hidden Bodies– If you loved You, the sequel is just as witty and page-turning. I can't help but appreciate Joe and his dry sense of humor.
Winter in Paradise– A mystery, but an easy read by Erin Hilderbrand that takes you to the beach. I love the way she writes and her portrayal of St. John makes me feel like I'm actually there.
In Five Years– A story about love, but not in the way you'd imagine. I absolutely love the way this story twisted and turned, and the end message was so heart-warming!
Sharks in the Time of Saviors– A beautifully written family saga that also dives into the Hawaiian culture. This is a great book for sitting on the porch or snuggling up on the couch.