5 Day Hair with Waterl<ss
This post is sponsored by Waterl<ss. I only work with brands I love, so thank you for helping me to support them.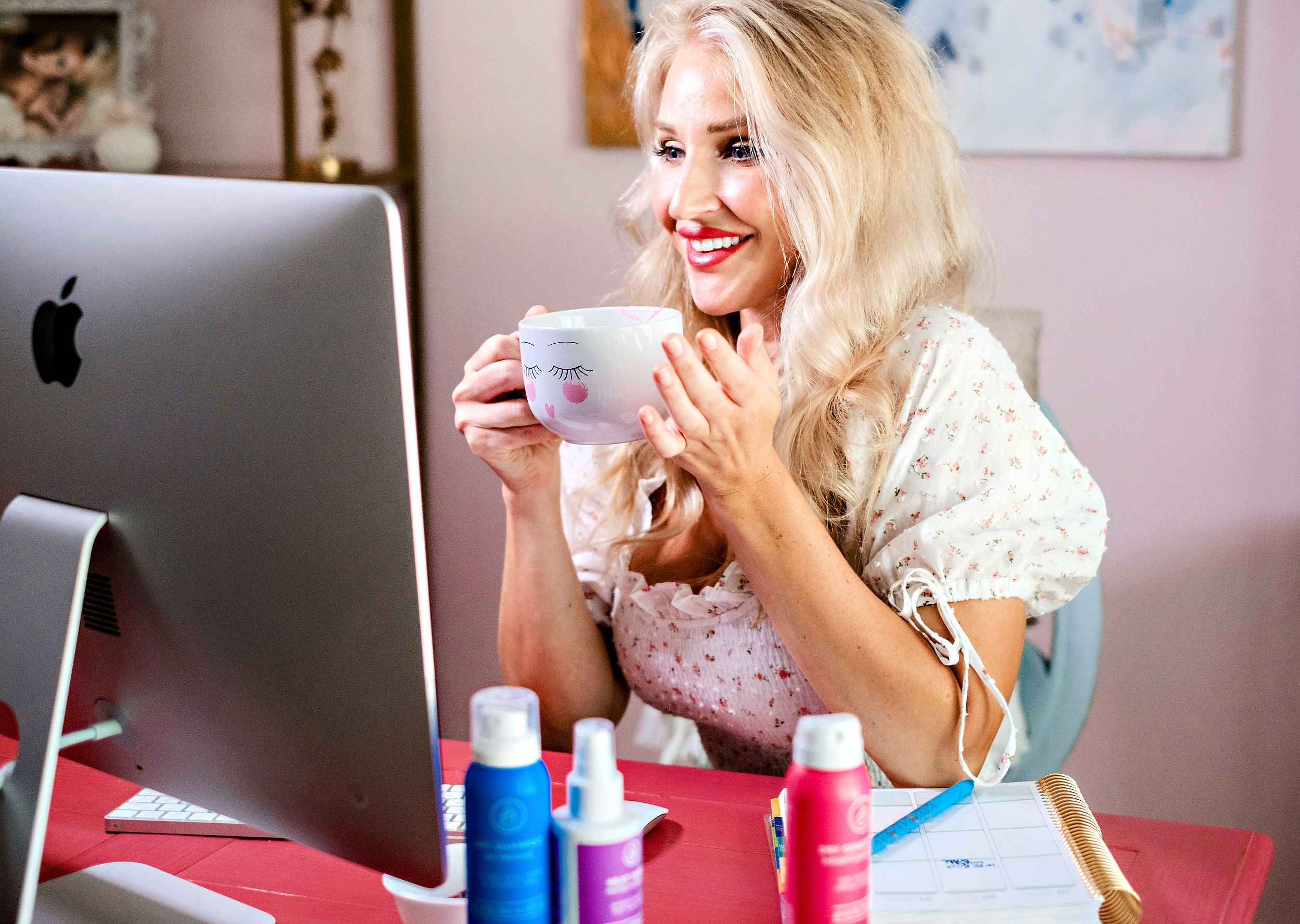 As a busy mom of two, I try and go as long as possible in between washes. I typically go about 5 days. Why? Well, first, convenience. Secondly, not washing your hair every day has actually been shown to improve your hairs' texture and overall health.
The issue is finding the right dry shampoo and conditioner. If you're like me and have fine hair, some dry shampoos and especially dry conditioners can really weigh the hair down. Enter Waterl<ss hair products and specifically their fine hair line. I LOVE the way these smell and how clean my hair still looks even on days three, four, and five.
So here are my tips and tricks to getting your hair to last 5 days between washes:
Make sure to really clean your scalp while shampooing.

You can even shampoo twice if it feels extra oily or gritty.

When conditioning, get the scalp as well but sparingly.

Not conditioning your scalp can actually cause more oil production, but too much conditioner can have the same affect.

Rinse thoroughly.
Do a great blowout on day one, focusing on really lifting those roots as you blow dry.

I typically need dry shampoo on day two or three.

Use the Waterl<ss Dry Shampoo at your roots, even flipping your head over to get the bottom of your head.

Be warned, this smells so delicious and may make you feel like your back at the beach!
Re-curl your hair if you do curl it.

The Heat Protectant from Waterl<ss is a great product to use for curling or re-curling your hair.

It not only protects your follicles from damage but helps the curls to hold longer.
My pro-tip dry conditioner only on your ends.

This nourishes your hair while also giving it a dreamy, healthy glow.

The Waterl<ss Dry Conditioner is so light you won't even notice it's there.

AND THE SMELL!

Seriously, what nose happiness do they put in this stuff??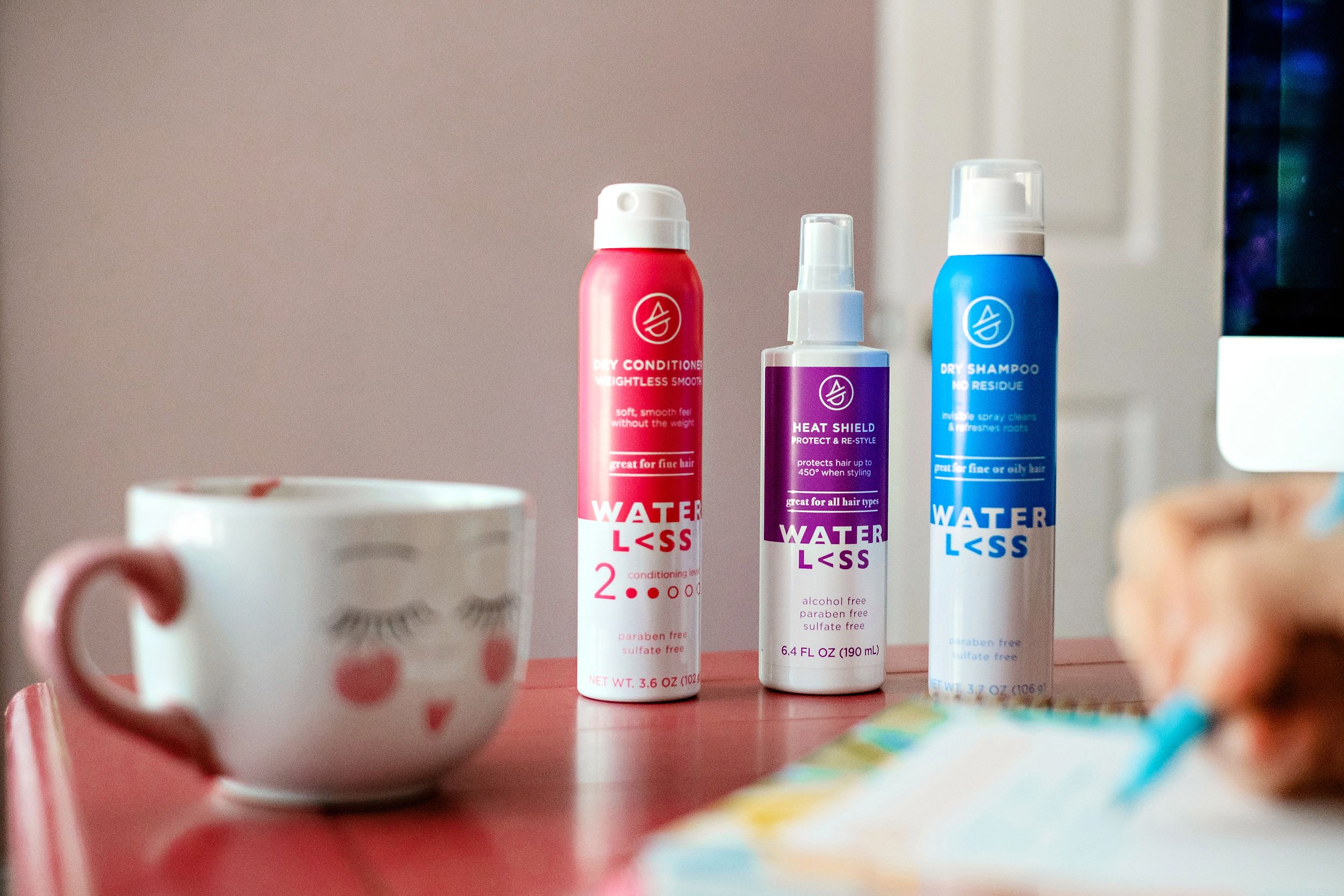 A little background on Waterl<ss, and why I love it even more: Waterl<ss was started by a group of scientists who wanted to provide hair care for all the different types of hair out there- fine, curly, straight, coarse etc. In 2018 Cape Town, South Africa was running alarmingly low on water for their 4 million inhabitants. To help stretch their remaining supply, Waterl<ss provided products for the townspeople to help keep their hair healthy and to make it last longer in-between washes. I will always support a company who puts their customers first like that! All my fine-haired ladies, run out and get these products and tell me how much you love them!