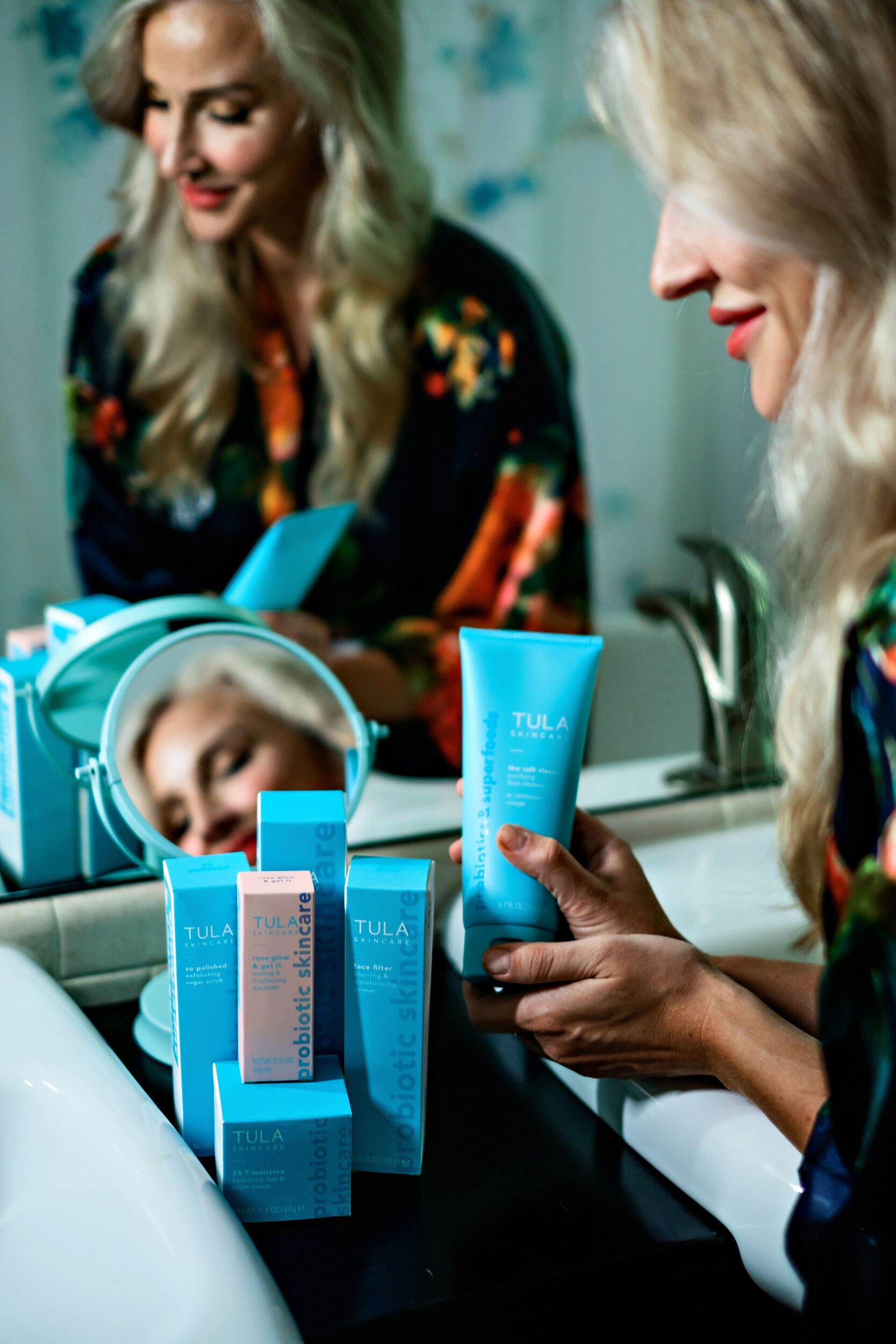 I've talked about my love for TULA for a loooong time now. So has my favorite makeup artist, Diana Shelton. I figured it would best to share my 5 favorite products, my coupon code, plus one amazing deal! First- get 15% off with code HAPPILYHUGHES.
Now here are my favorite TULA products and why:
I actually didn't talk about the Hydrogel masks because I just ran out, but I love the way my skin looks after these! They're currently 50% off and 100% goes to
Exfoliating scrub- smells amazing! I actually travel with this and use it on my face and body. There is nothing better than using this on your whole body and face after hours of travel. You feel so clean, your skin smells amazing, and it is smoooooth.
Mloisturizer- just the right consistency for both morning and night. It's light enough to not be greasy, but it definitely gets in there and moisturizes the skin thoroughly.
Toner- If you watched my stories, you know my embarrassing revelation. This toner helps even skin tone.
Rose Eye Balm. NUMBER ONE GET IT RIGHT NOW. I love putting this one and using my cold roller- its the best way to wake up in the morning. Plus, the subtle glow is perfect for hiding the under eye bags.
Face blurring primer is also top of my list. This is light, doesn't cause me to break out, yet sets a great base for my makeup.