This post is sponsored by Salonpas. I only work with brands I love, so thank you for helping me to support them.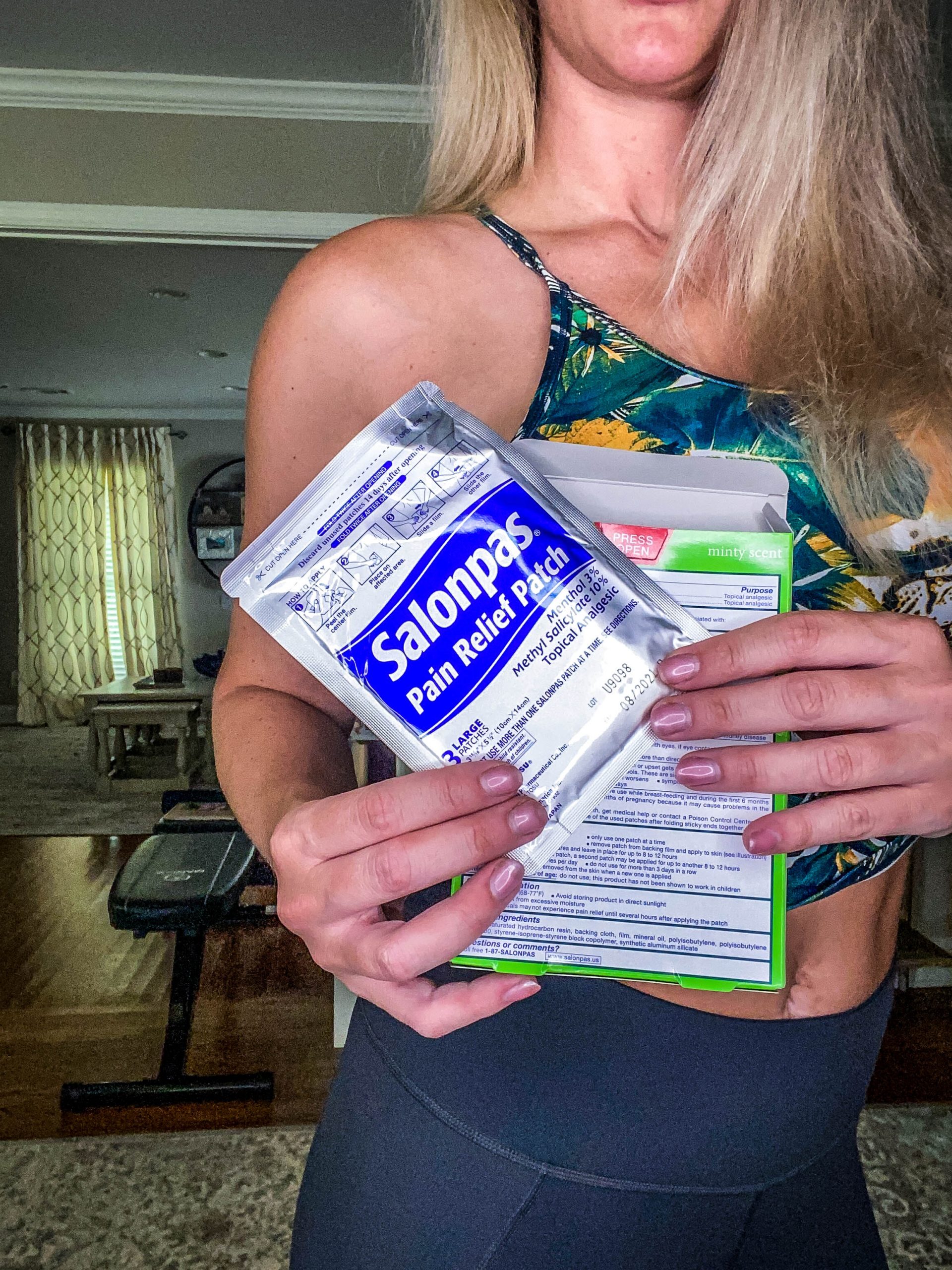 Post workout recovery is SO important. I frequently talk about this, and have covered my favorite supplements etc here. However, we haven't talked about the best way to recover your muscles. Whether it's overtraining, a pulled muscle, or extra sore muscles from a great workout here are the steps I take to help my muscles recover to the best of their ability.
The Best Relief for Sore Muscles
First, I drink BCAAs after every workout. The branched amino acids help muscles recover faster. Next, I'll take a hot epsom salt bath. Epsom salt is also great for helping your muscles to detox and recover.
Post bath, I put Salonpas Pain Relief Patches on my sorest body part and foam roll my muscles for at least ten minutes. If you haven't tried Salonpas Pain Relief Patches yet, you need to get on this train ASAP. I stock up on these every time I'm at the pharmacy. The patches with the menthol are my favorites, and nothing I love better than to put these on, foam roll, and feel my muscles/tendons relax.
These also work great for sprains, bruises, pulled tendons or muscles and arthritis. Mom puts them on her neck when it's sore from a day of work. I tend to use mine the most on my shoulders and hips. These are FDA approved topical analgesics and I think necessary for anyone with an active lifestyle. For my arthritis sufferers, watch this video to see how best to use Salonpas to help with soreness: https://us.hisamitsu/voltaren-arthritis-pain-faq