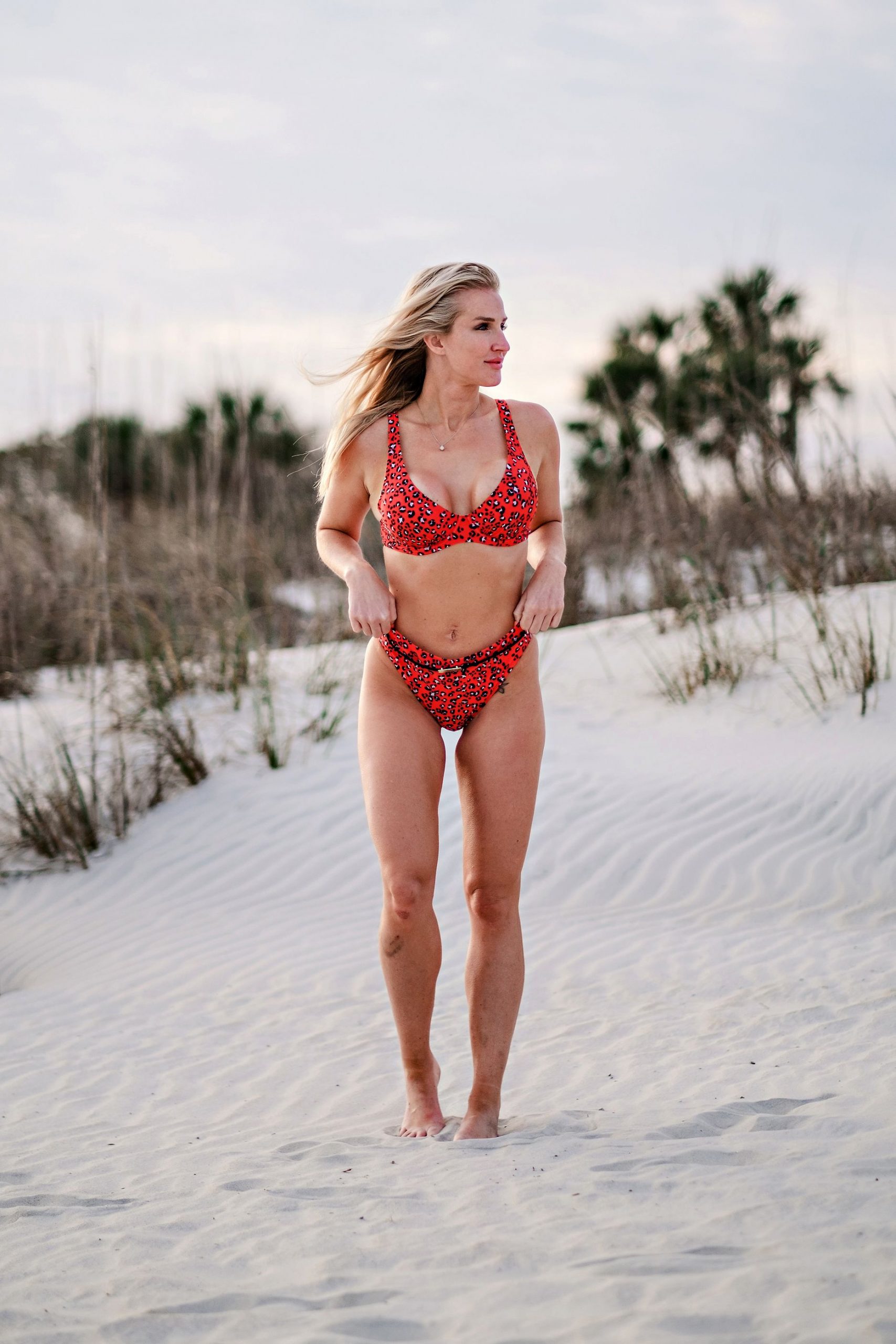 Let's talk fitness routines and changing it up. It is so important to change your workout routine when you're getting bored or have noticed a plateau. Recently, I've noticed a plateau and really had to dig down and figure out a new workout routine. I used to do heavy lifting 4 days a week (2 days of legs/booty and 2 days of arms) and 2 days of cardio. That stopped working for me. I am now doing 3 days of booty-focused exercises (juicy booty here I come!) 2 days of arms, and at least 30 minutes of cardio 4x a week. After about two weeks I noticed a big difference in my body composition and started feeling better! Here is my current workout routine if you'd like to try it. You can also scroll down for the supplements I'm taking:
My Current New Workout Routine
Monday

10 minute stairclimber
Booty focused weightlifting
20 minute sprints on the treadmill

Tuesday

Arm focused weightlifting
Ab focused weightlifting
30 minutes on the rower

Wednesday

10 minute stair climber
Booty focused stairclimber

Thursday

10 minute elliptical warm-up
Arm focused weightlifting
oblique focused weightlifting
20 minute HIIT elliptical

Friday

10 minute stairclimber
booty-focused weightlifting
20 minute sprints

Saturday

1 hour of cardio- mix of HIIT and running

Sunday OFF
Supplements I'm taking: I am on the Lean System. This gives me collagen, CLA, energy throughout the day, and a monthly cleanse. I also take my kids multi-vitamins (because it's easy), an adrenal support, a probiotic, and Goli vitamins.