Ultimate Walt Disney World, Orlando Travel Guide 2023: Packing Tips, Where to Eat and Favorite Things to do
We decided to take the kids to Disney World Orlando this year so we're dishing all the details in this ultimate Disney World Orlando Travel Guide of what we packed, did and of course as always…what food and where we ate!
My first hot tip for going to Disney Orlando, absolutely do. NOT. go. during. spring. break.
Obviously it's Disney, so it's always going to be fun but I'm not kidding when I say it was pure insanity. Usually we would never go during this time but it was an oversight (oouuups)
Anyways, y'all are always asking what I pack when I travel with the kids and over the years I like to think that I've become pretty efficient with what to pack and the essentials we always have to have.
Here is what was in our backpack for the day at Disney Orlando
Wet Wipes:

For obvious reason, we have to keep those sticky hands clean and fresh throughout the day and they're great if you spill in the car or anywhere

Tissues:

Also great for quick cleanup or if anyone has the sniffles

Snacks:

Y'all, my kids take after me. We don't go anywhere without snacks. Some of out faves are: wilde chips,

mixed nuts, veggies and dip
Gatorade:

The days at Disney are so long, especially for the little ones. Those extra electrolytes is exactly what you need throughout the day to keep you going

Sunscreen:

Same reason for the gatorade, it's a long day in the sun and the last thing anyone needs are kids (or you) hurting from a sunburn

Electronics:

Bring tables or portable gaming devices to entertain the little ones during downtime or long waits in lines.

Ziplock Bags: This was super helpful to keep anything that got wet separate and to put your electronics in if you went on any wet rides with it!
I also made a list of all our road trip favorites that we have in the car here.
The latest addition to my car with the behind the seat organizers and car trash cans are the BEST addition. There is no better feeling than getting home after a trip and not having to clean out the car because the kids threw everything, everywhere.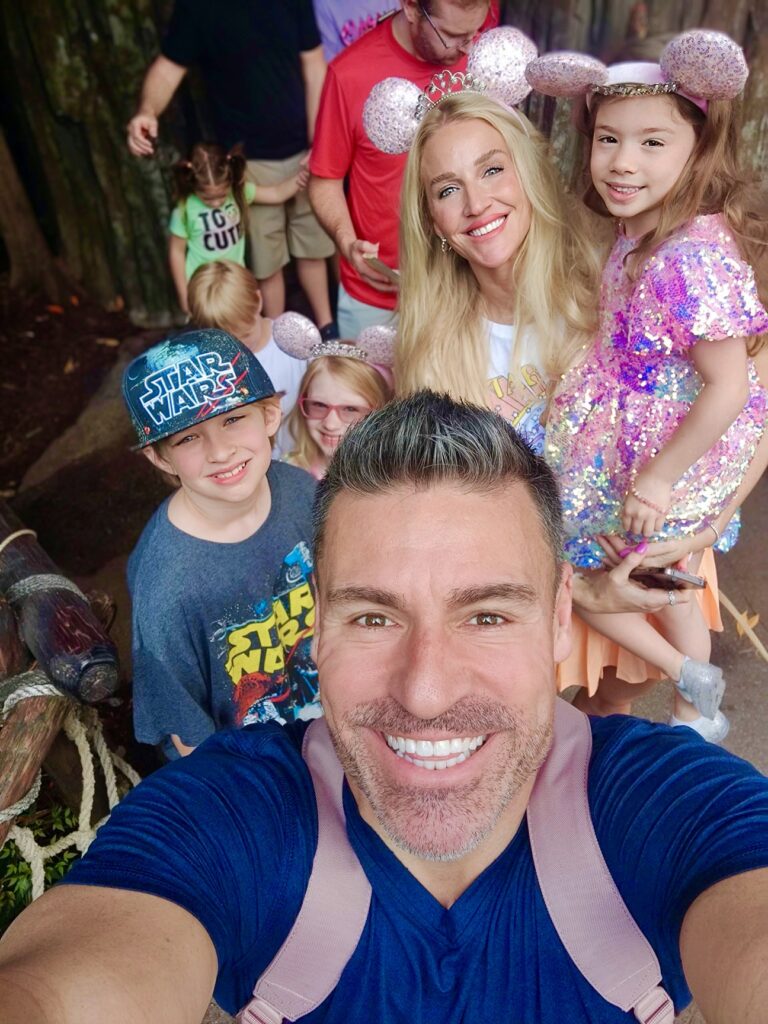 A photo of the whole team!
Accommodations at Disney Orlando:
We stayed at the Swan and Dolphin: For mid-range it your best bet as it's clean and well taken care of and there is a ton to do for the kids on property. The kids loved the unique experience of riding swan boats to Epcot and Hollywood Studios.
It also has the perfect water park for Kids: There are a ton of water slides (for younger and older kids), a sandy beach area (who doesn't love the beach), and a massive playground to hangout at.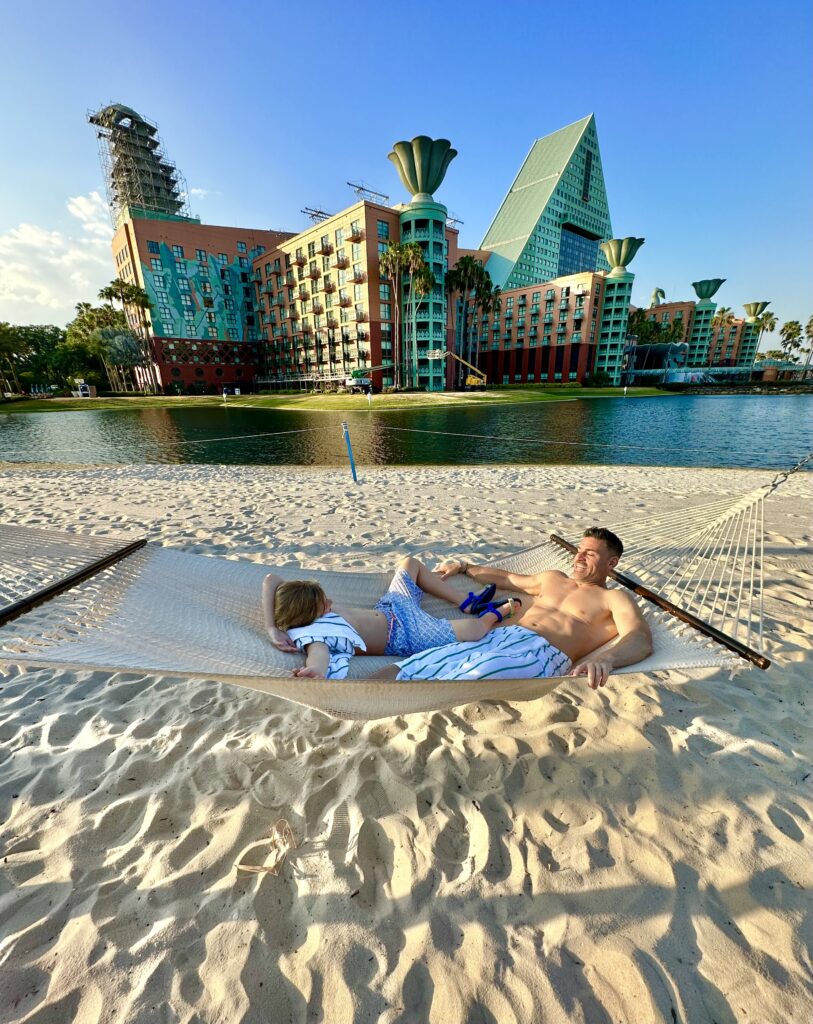 The boys hanging at the Swan Resort.
For a more luxe stay I highly recommend the Wilderness Lodge, Grand Floridian, or Polynesian Village.
Common Q: Does it matter if you stay on or off property?
Absolutely. It is 100% worth it to stay on property as they have shuttles and boats to take you to the parks so you're not having to drive and pay for parking. You also get in an hour earlier than the normal crowds AND you can reserve your lightning lanes earlier if you stay on property.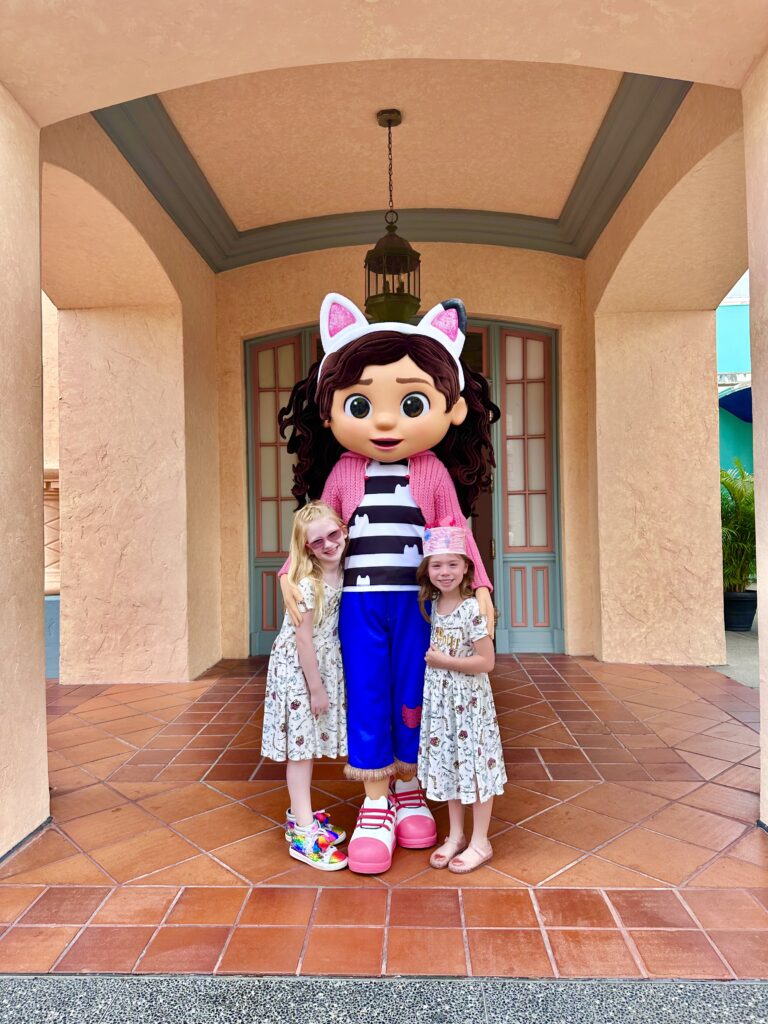 The girls in their matching dresses.
On-Property Dining At Disney Orlando
There are sooo many restaurants with different types of food, you'll never have to worry if you have a picky eater with you because there will always be lots of options. These were our 4 favorite spots that we ate at.
Disney Springs: This had a ton of fun shopping (y'all know I can't resist), live music and entertainment for the kids
Goofy Candy Store: This has been a family tradition for the past 8 years, we ALWAYS go get a cake pop from Goofy's! You can find the store in Disney Springs in the Marketplace section
Enzo's Hideaway: This place is more quiet and hidden under Disney Springs! The food here was really delicious
Paddlefish: You can eat lunch in a boat! It's super fun and again, great food
Shopping at the Big Disney Store: This is a can't miss! We always find such great merchandise here. The girls and I got matching ears this year and they were a big hit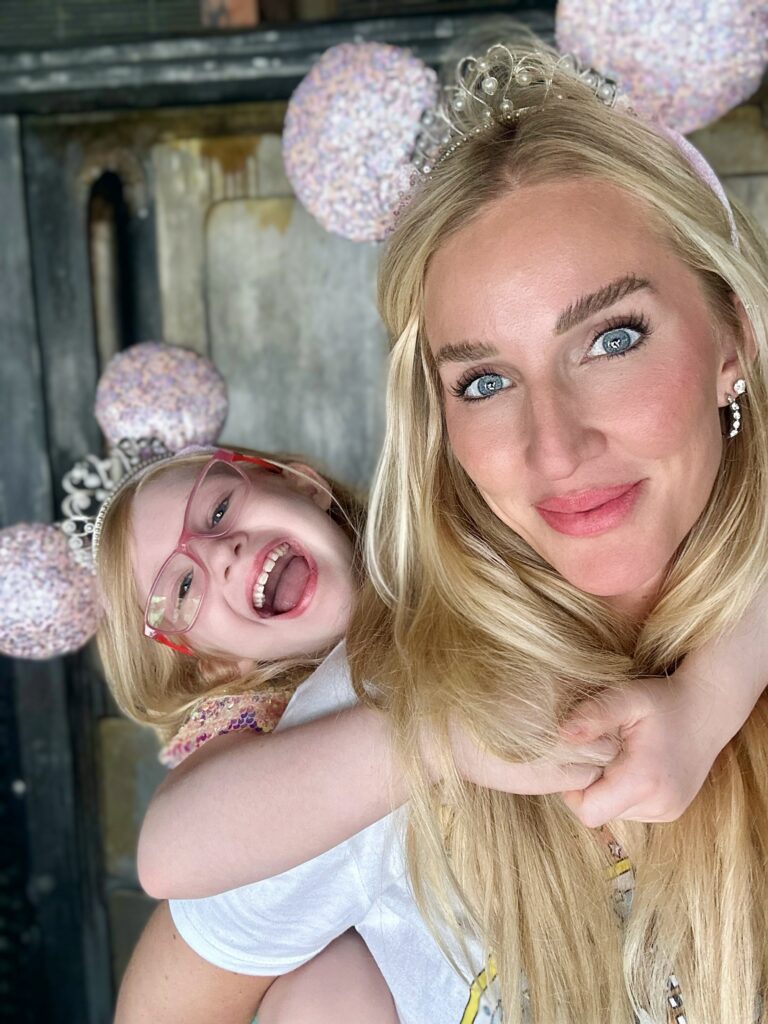 Common Q: Were the kids a good age to go with?
Hudson is 10, Henley is 7 and David's daughter is 6. We thought they were the perfect age. I took the kids when they were younger (from when they were 6 months on) and it was still fun. However, this time they could hang all day, wait in line like champs, and we could ride all the rides this time!
Another reason to take them when they're a bit older: they can carry their own bags! Even if they just carry a few things each, it makes it a lot easier to have lighter packed bags for the day.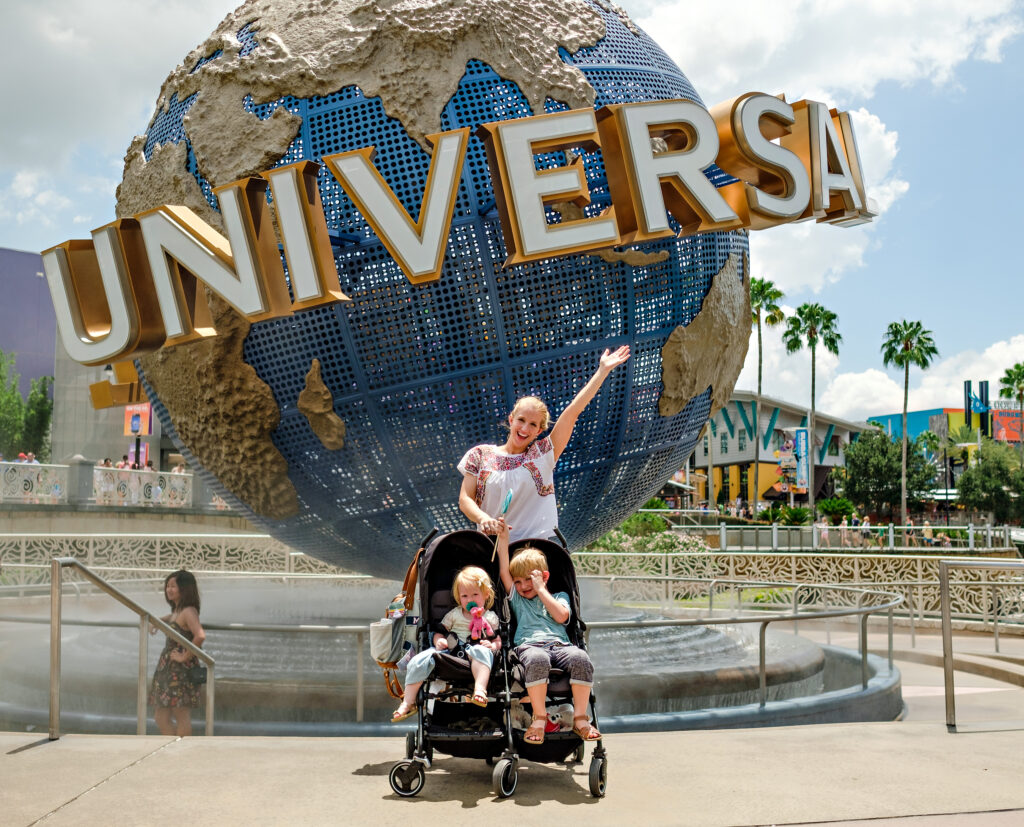 Here are the kids on our last trip when they were younger – stroller for the win!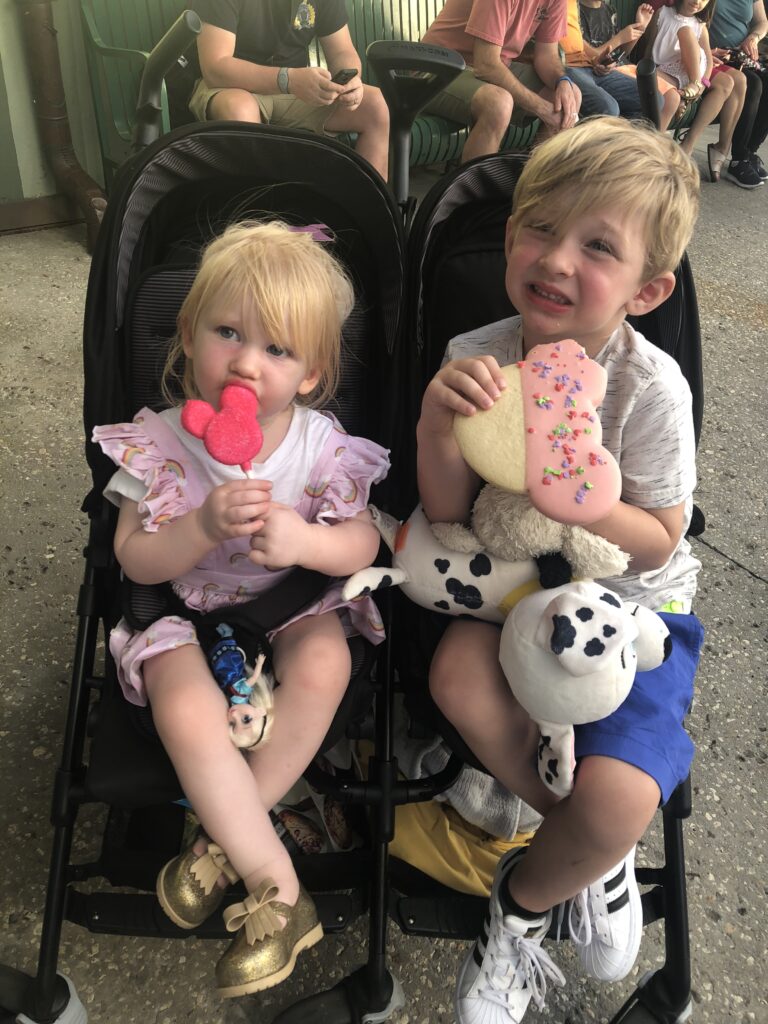 Comment what else you want to know about travelling to Disney!!