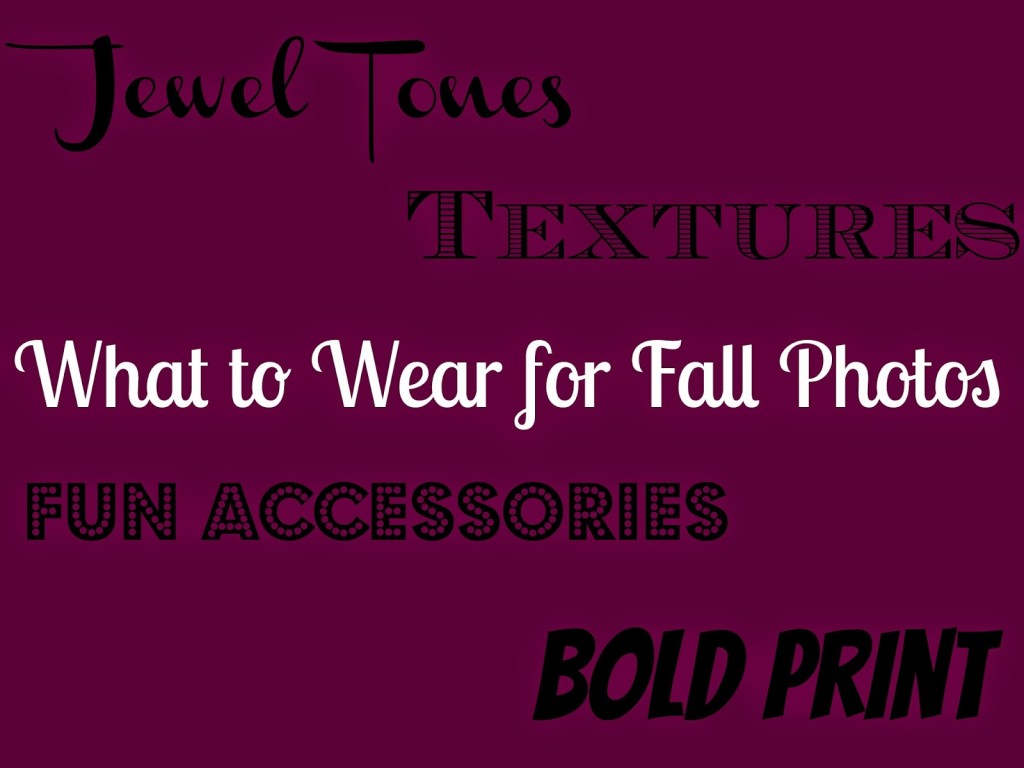 I got these tips from the fantabulous Joleen from
Love Joleen
, who took our spring pictures and will be taking our fall family photos next weekend. If you're in Georgia and need a photog for anything, she's the one to go to! I asked her the other day what I should wear for our session and she gave me such great advice I figured I'd share it with you lovely readers.
1. Jewel Tones: They look great against fall foliage! Think emerald, cranberry, mustard, sapphire.
2. Textures: They add depth and fun to your pictures. Think fur or cords.
3. Fun Accessories: This is obviously more for the ladies. Think chunky earrings, a printed scarf, new boots (yes I'm giving you an excuse to shop).
4. Bold Print: There are so many fun prints out for fall! My favorite right now is plaid of course, but there are plenty to choose from.
Also, if you're still looking for a photographer, Joleen has some openings still!
Go here
to see the fun sessions she has planned this year. Hope these tips help and can't wait to see all of your photos!