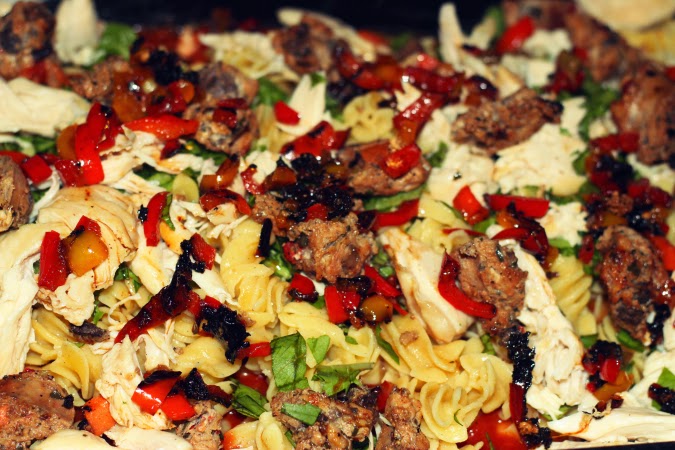 I was craving a cheesy pasta casserole last weekend. And by craving I mean I wanted it so bad I was dreaming about it. Back when I was 25+ pounds heavier, my favorite was the Spicy Sausage Casserole at Dominics but it has like… a trillion calories and a billion from fat. So I made a healthier version!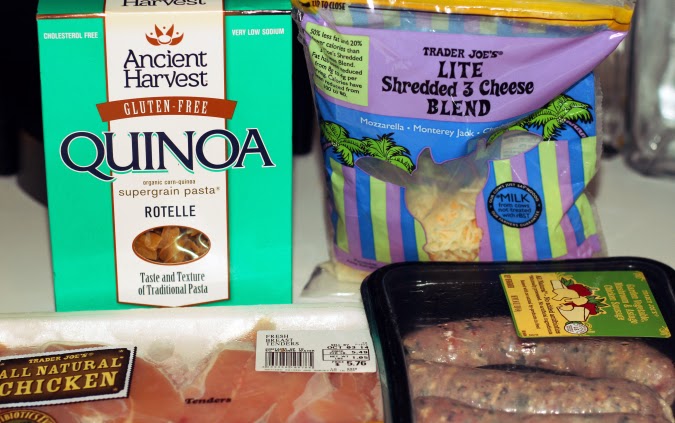 Ingredients:
1/2 Package Ancient Harvest Quinoa
1 Jar Clasico Organic Herbs and Spices Sauce
3/4 cup Lite Shredded Cheese
3 Chicken Breasts
1 Package Chicken Sausage (I used asparagus stuffed)
1/2 cup onion- finely chopped
2 cups Spinach- finely chopped
4 Sweet Peppers- finely chopped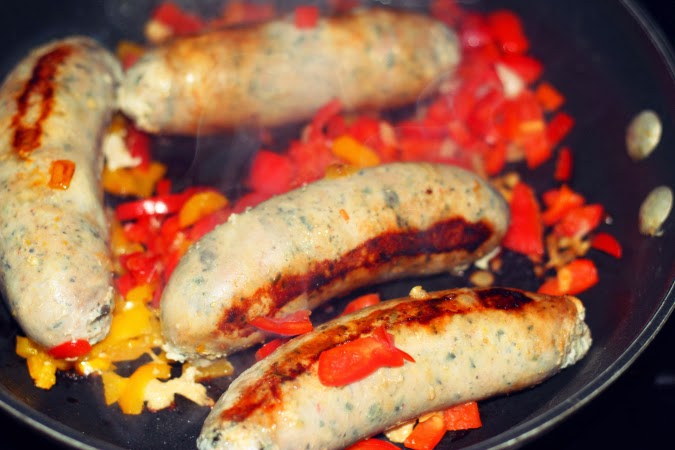 Directions:
1. Preheat oven to 350° F
2. Rub chicken with blackening seasoning and bake at 350° for 20 minutes or until completely cooked (internal temp should be 140°F)
3. Boil pasta per instructions BUT take out slightly harder than al dente- baking it in the casserole will finish cooking it.
4. Saute peppers, onions and chicken sausage together (no oil needed!)
5. Take 9×13 Pyrex dish and layer ingredients- half jar of tomato sauce goes on the bottom, then all of the pasta, chicken, chicken sausage, onions, peppers and spinach, then top with remaining sauce and sprinkle with cheese!
6. Bake at 350 until cheese is slightly browned- normally 15 minutes.
7. Enjoy this delicious and healthy treat. With 4 different veggies, lots of protein, and quinoa you can't go wrong!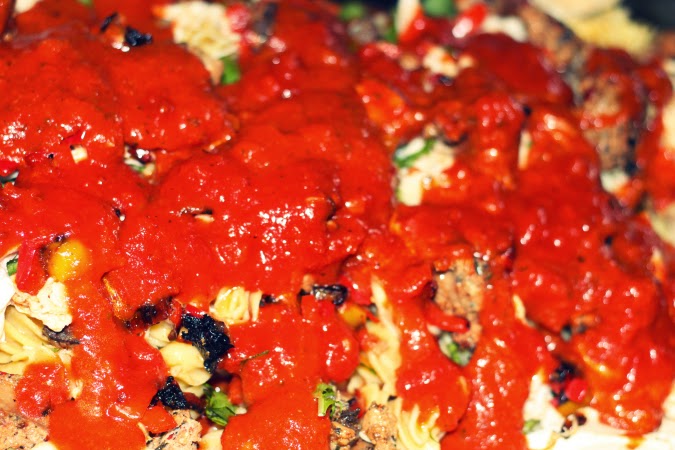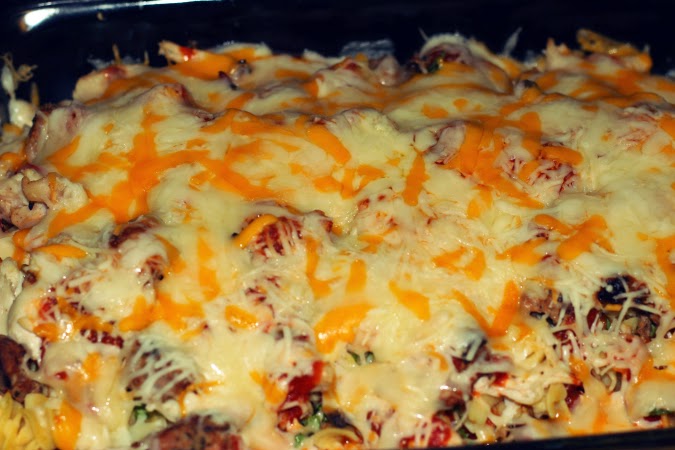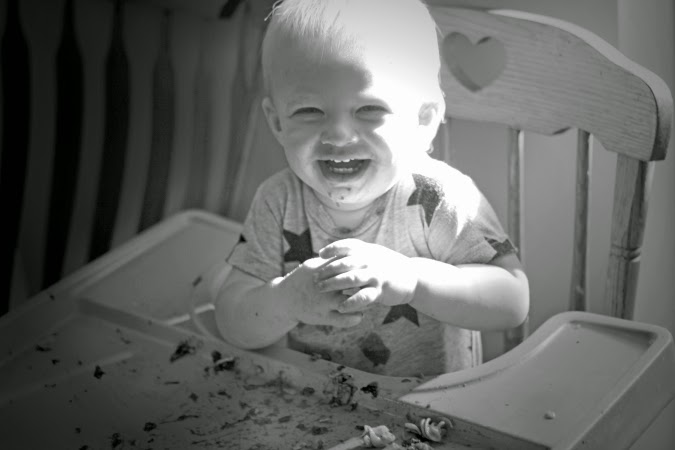 As always, Hudson approved 🙂