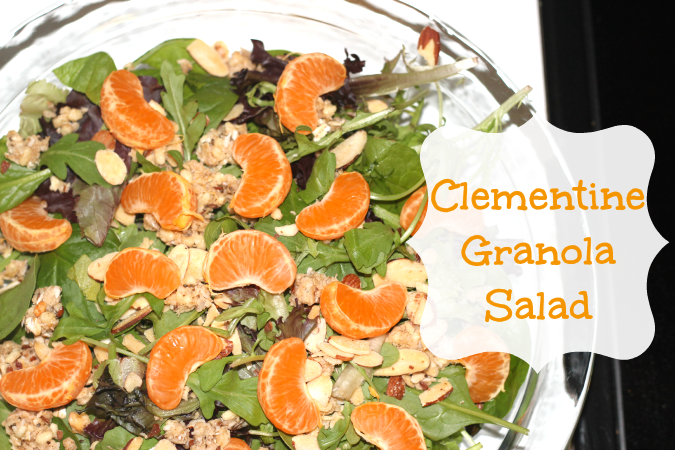 I know you're thinking "What are you on crazy lady? Salad and granola don't go together!" Actually they do, and they do it well. I was playing around in the kitchen for our Thanksgiving dishes and this happy accident of a clementine salad just kind of happened. I had the clementines (so good right now!), the sliced almonds, and the dressing and ran across my stash of AboutTime granola. It's soft, cinnamon-y, packed with protein and so yummy I have to hide a couple packets from my husband. Normally I either eat them solo or add them on top of my yogurt/oatmeal but I decided to try them on a clementine salad just to see. This clementine salad is so quick and delicious! With all the heavy options during Thanksgiving, this cinnamon citrus concoction is a sweet and light treat that will please all of your guests- even the little ones.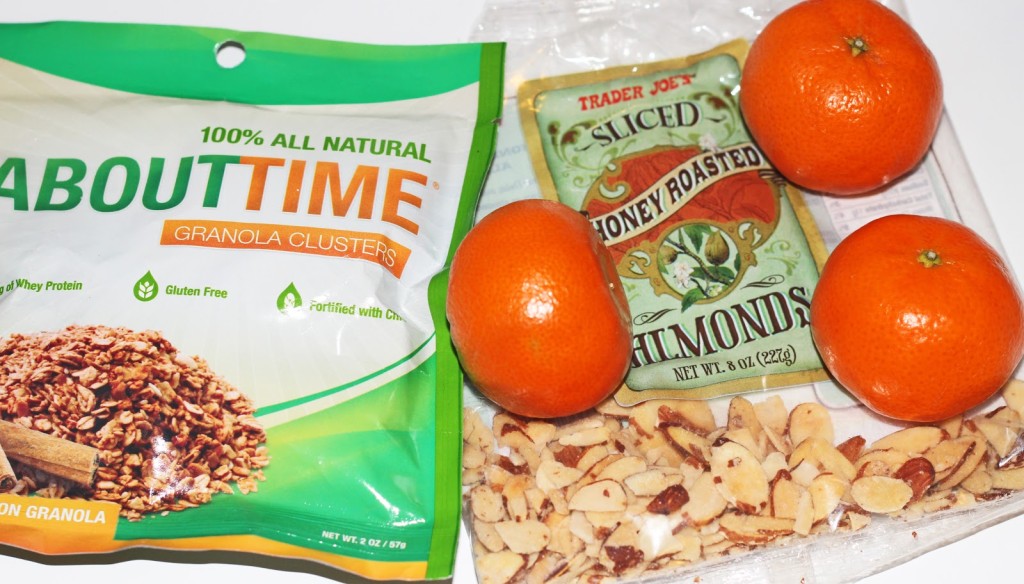 Ingredients for Your Clementine Salad:
3 Clementines
1 bag Spring Mix
1/4 cup Sliced Almonds
1 packet AboutTime Granola Clusters
Trader Joe's Light Champagne Dressing for the adults and Trader Joe's Light Raspberry Dressing for the kids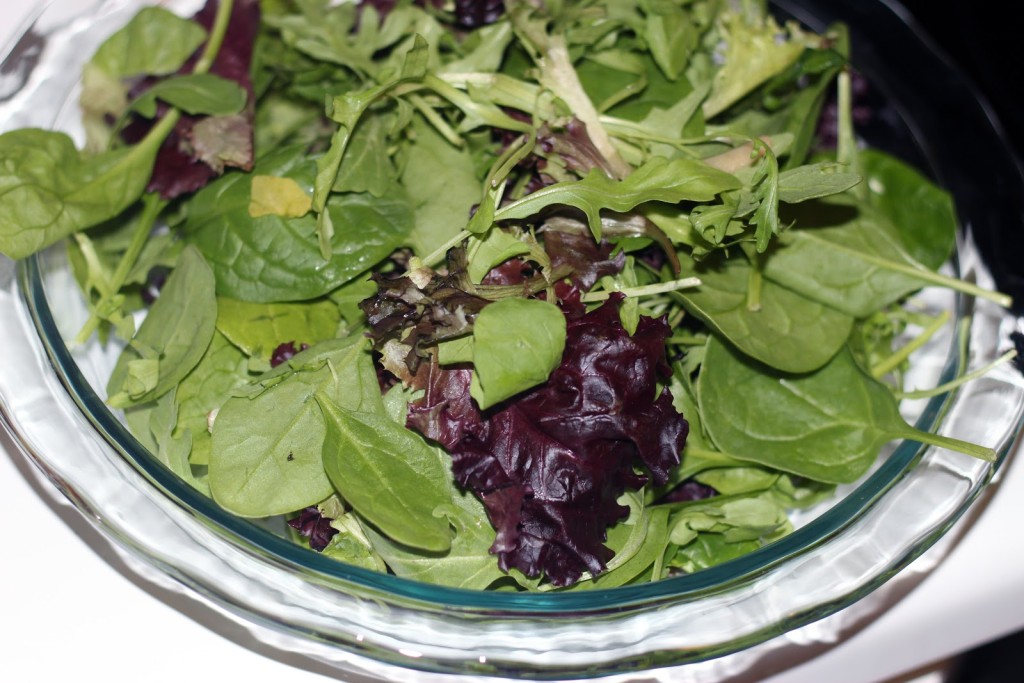 Directions:
Place the full bag of Spring Mix in a serving bowl.
Peel and separate the clementines.
Place clementines on the spring mix.
Top with full packet of granola clusters and sliced almonds.
And it should look like something below:
Enjoy this healthy treat!!