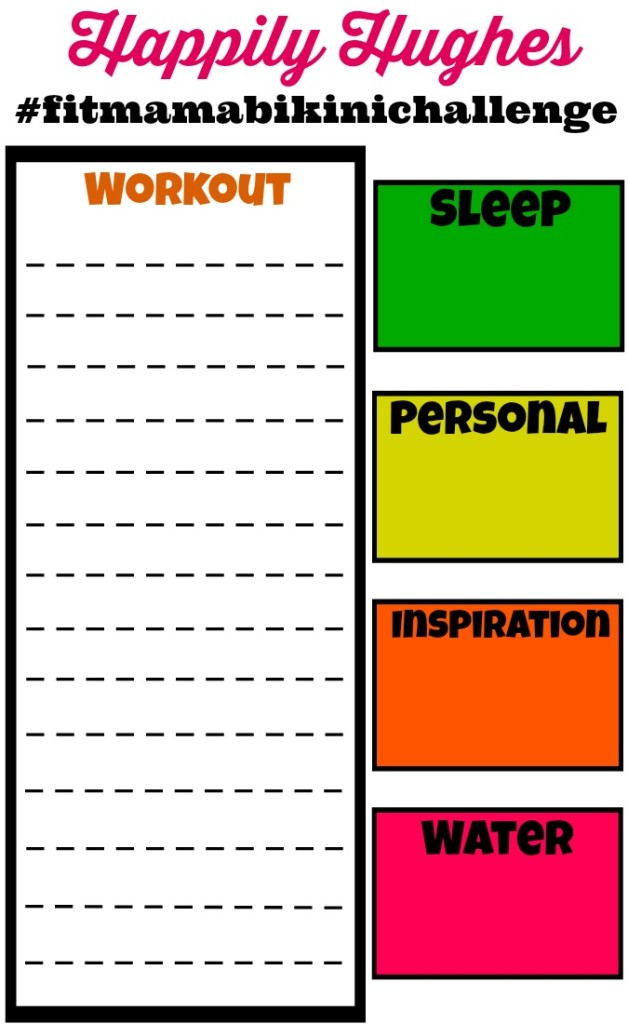 To have the best #fitmamabikinichallenge, or just to get back on your fitness horse, I have put together a daily printable for you. Here you can track your sleep, personal goals, inspiration quotes or pictures, and water consumed throughout the day. In my previous post I listed out the base rules to lose weight. Most important is: exercise, sleep, water, and healthy meals. My friend
Joleen
also posted a daily that focuses more on your meals, so feel free to use that also/instead.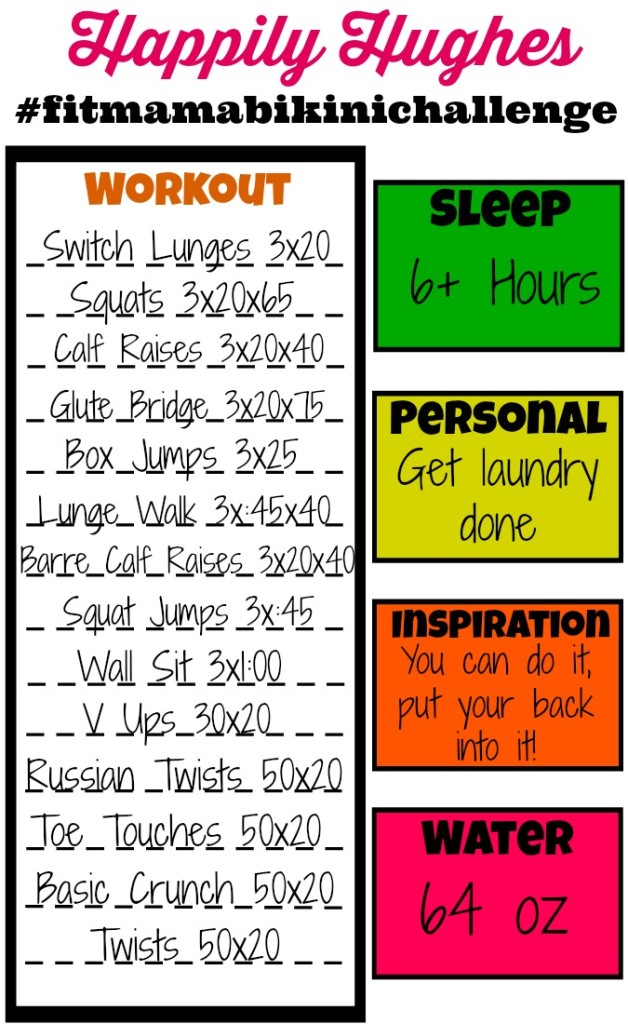 I took the liberty of filling one out with my Leg Day exercise routine. Many of you have been asking for it, so here it is! I also try to get 6 hours of sleep a day and drink AT LEAST 64 oz of water. I hope this helps and can't wait to begin this exciting challenge with you all!!!
*Whew so excited so many of you want to do this workout! Let me explain the numbers. For the leg exercises: the first number is circuits, the second is reps, and if there is a third it's the amount of weight. For the ab exercises: the first number is reps, the second is weight.