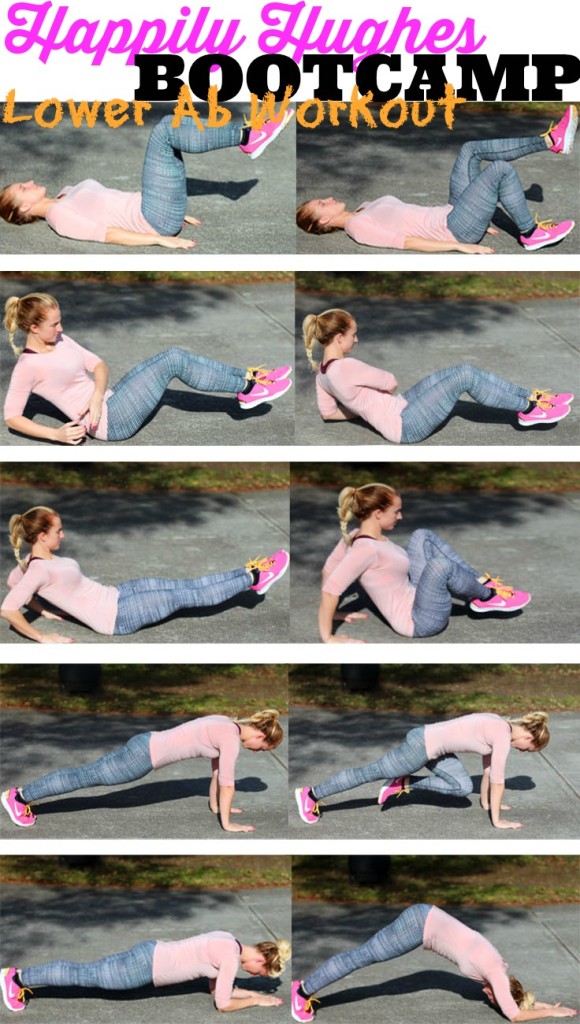 Welcome to the first Happily Hughes Bootcamp post. These are leading up to a very fun challenge starting in March- so stay tuned! Many of you have emailed me in regards to a lower ab workout so I put together my favorite exercises for you. I do the above circuit as follows:
1. Heel Taps x50
2. Russian Twists x50
3. Froggers x50
4. Plank with knee towards chest: 45 seconds each leg
5. Pike x50
If you can't do 50 yet, that's ok! Do as many as you can and move on to the next one. You can do this!