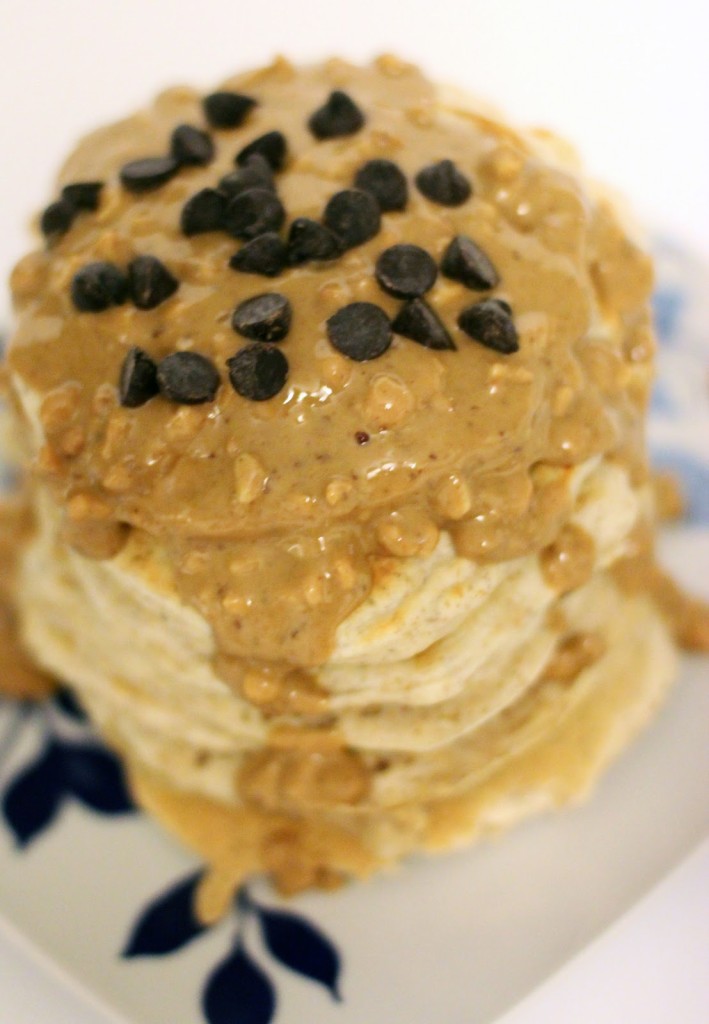 I have been CRAVING pancakes. And since the AboutTime pancake mix has not been released yet, I had to make my own. I made this delicious batch of cookie tasting protein pancakes. Think Peanut Butter Oatmeal with Chocolate Chips and a dash of cinnamon. Yeah my mouth is watering too 😉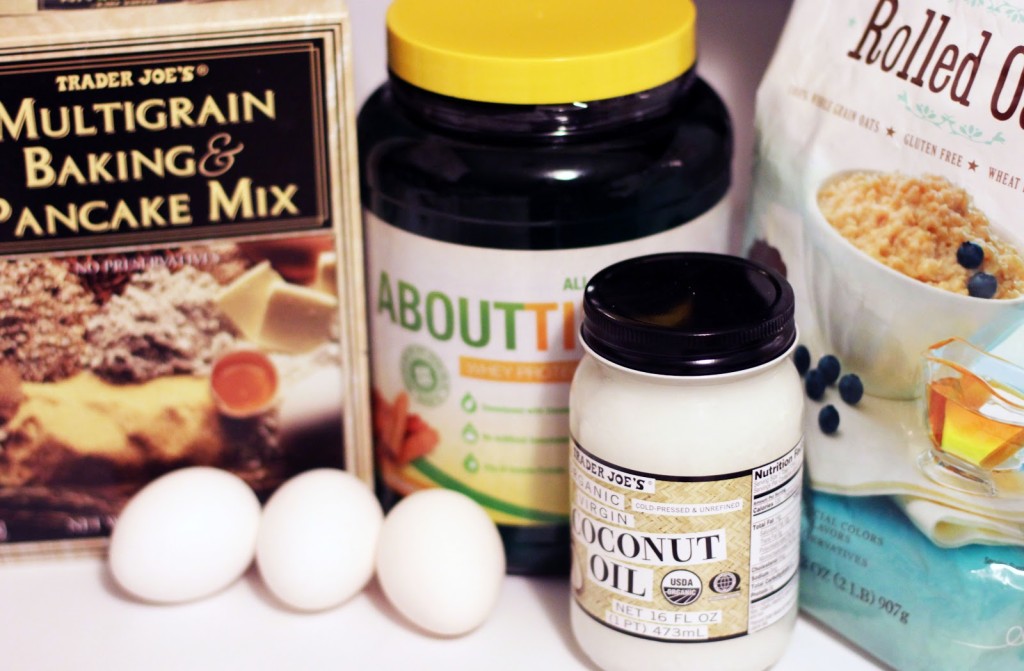 You'll Need:
1 Cup Almond Milk
3 Egg Whites
1 TSP Coconut Oil
1 1/2 Cup Trader Joe's Multigrain Pancake Mix
1 Scoop AT Protein Powder in Cinnamon
1 Scoop Oatmeal
2 TBSP Flax Seeds
Crunchy Peanut Butter for topping (my homemade recipe)
20-30 Dark Chocolate Chips (for topping)
Directions
1. Throw wet ingredients in mixer and whip for 30 seconds.
2. Slowly add in dry ingredients while still mixing. Mix for another 30 seconds.
3. Heat your skillet on medium.Use a little coconut oil to grease the surface.
4. Use a 1/3 cup to scoop and pour batter.
5. Flip pancakes over when they start to bubble.
6. Top with your favorite cookie toppings!
And enjoy these light, fluffy, and decadent breakfast treats!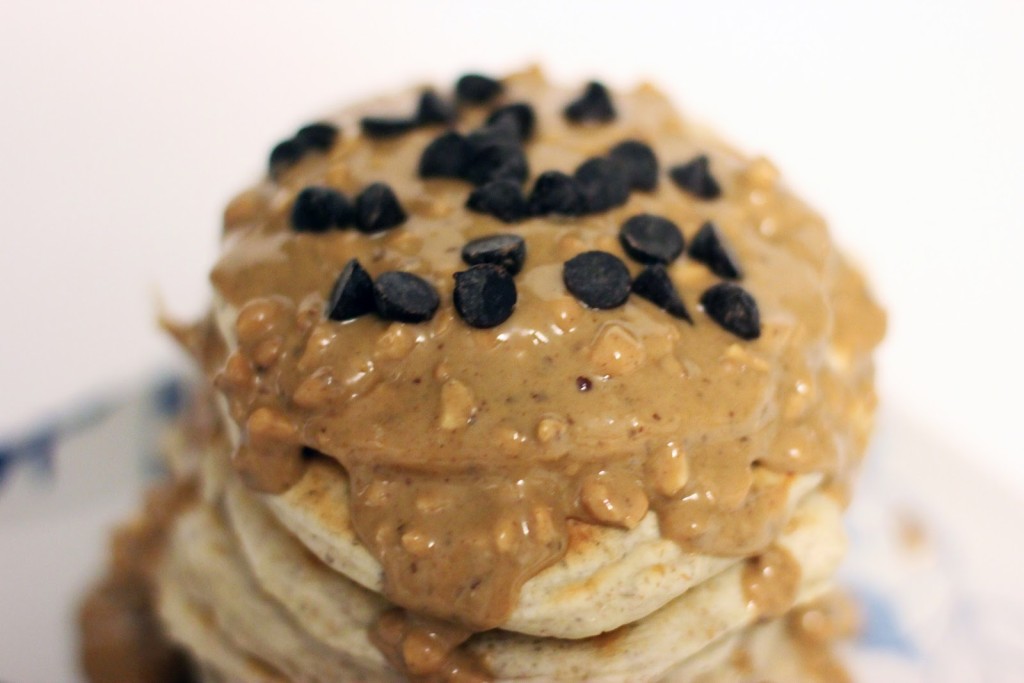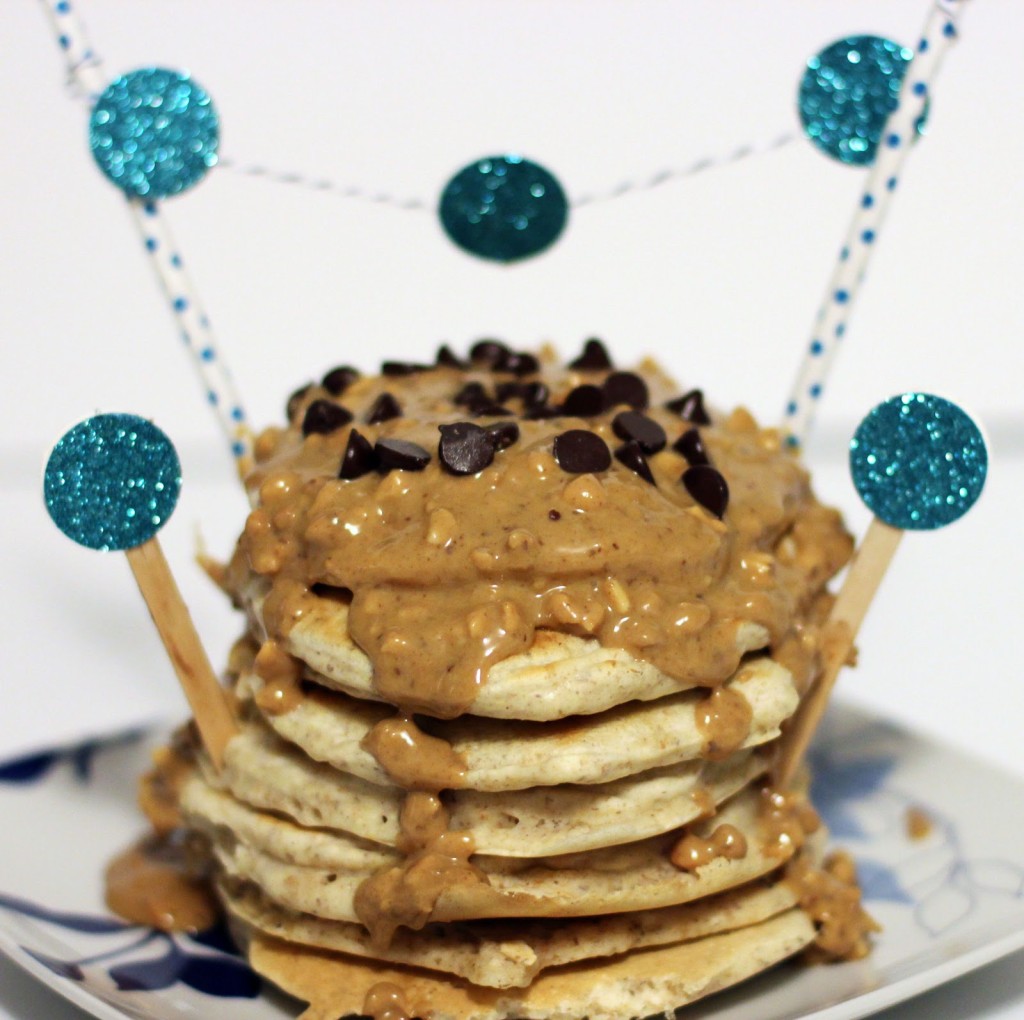 Thank you to the
Entertaining Shoppe
for sending this awesome mini decor package! We turned these pancakes into a cake and had a little party this morning. With bacon and eggs. And sparkler candles. Pretty much the best way to start a day. Ever.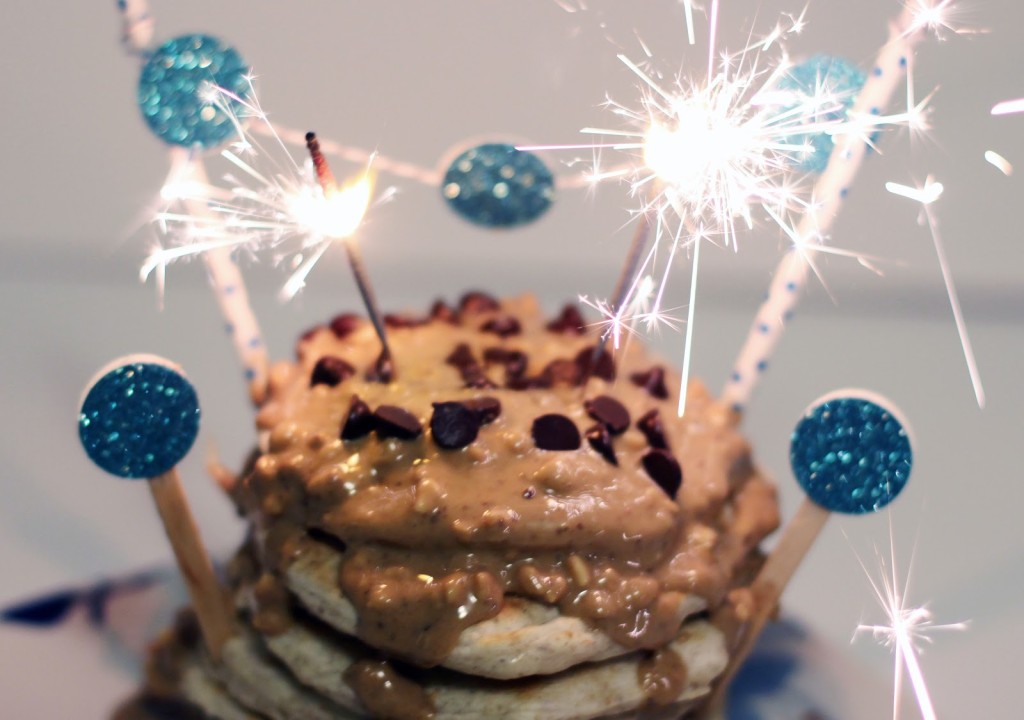 You can find the Entertaining Shoppe: