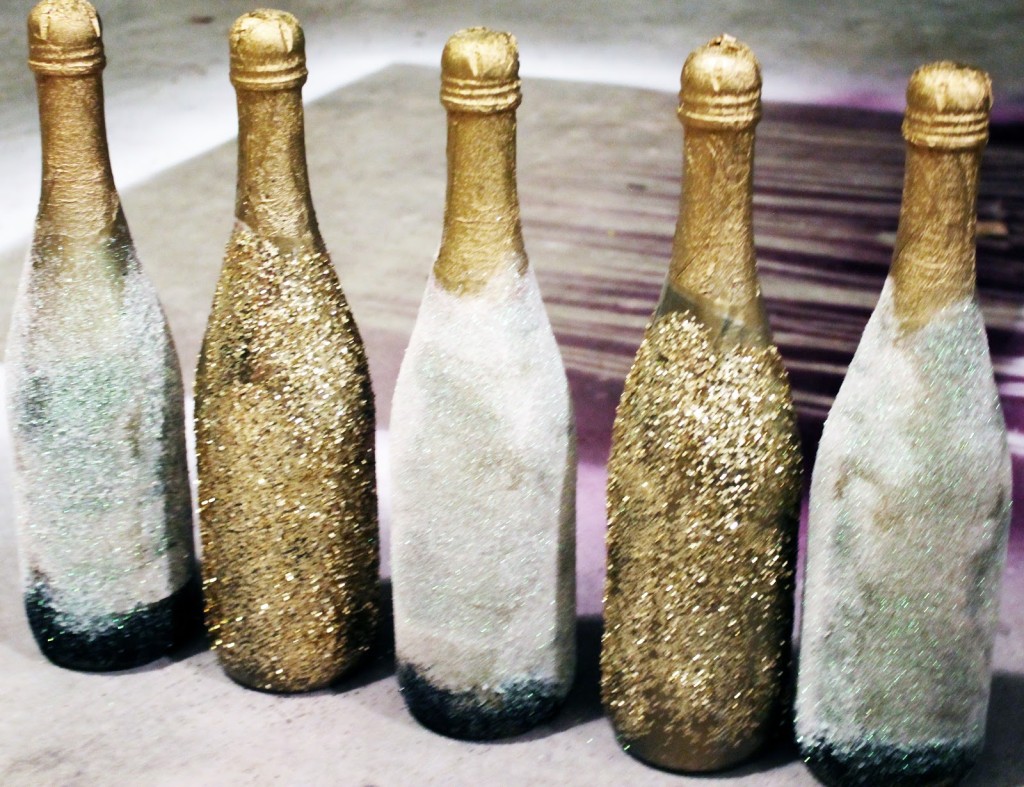 Ok who doesn't love glitter? I mean it gets everywhere but it is SO fun!! We have a very special shower this weekend and it is gold glitter galore. So of course the mimosa bar has to have sparkly champagne.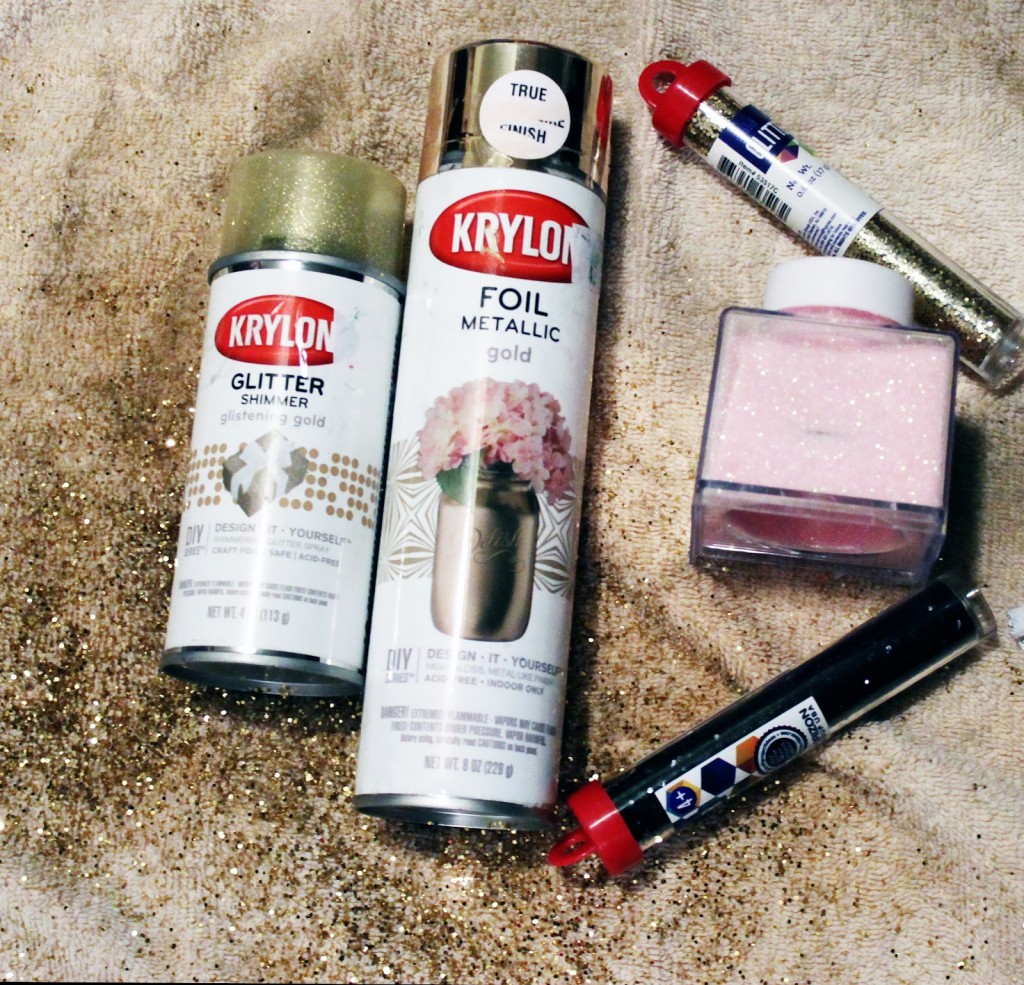 All you need is:
*Paper Towels
*Cloth
*Spray Paint Color of Choice
*Glitter Spray Paint Color of Choice
*Glitter Color of Choice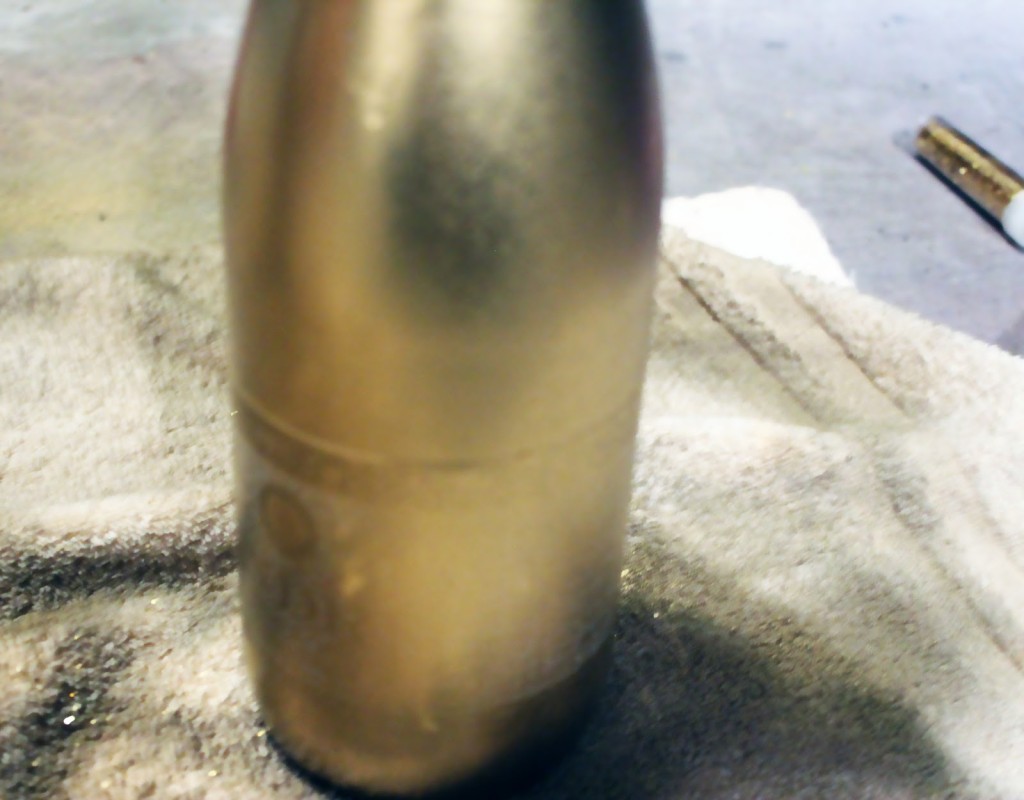 Directions:
1. Wipe down champagne bottles with wet paper towel. Then dry.
2. Spray paint entire bottle color of choice. I chose Gold of course 😉 Let dry for 1 hour.
3. Then spray 1/4 of the bottle with the glitter spray and immediately sprinkle loose glitter on top. I layered the pink and black on 3 of the bottles, then did all out gold on two of them.
4. Pop that champagne!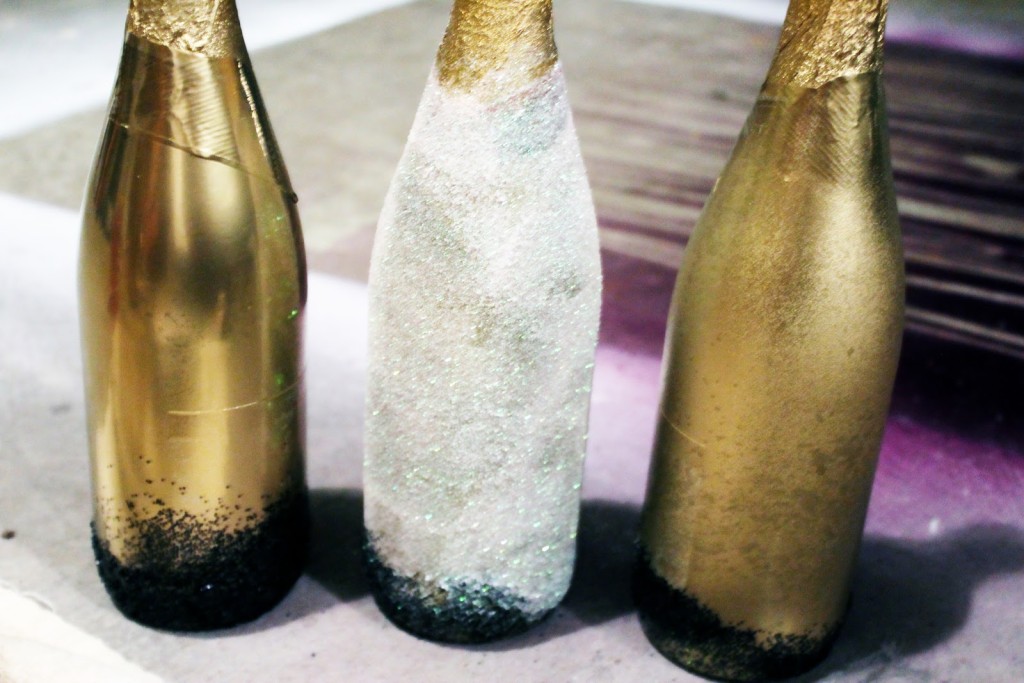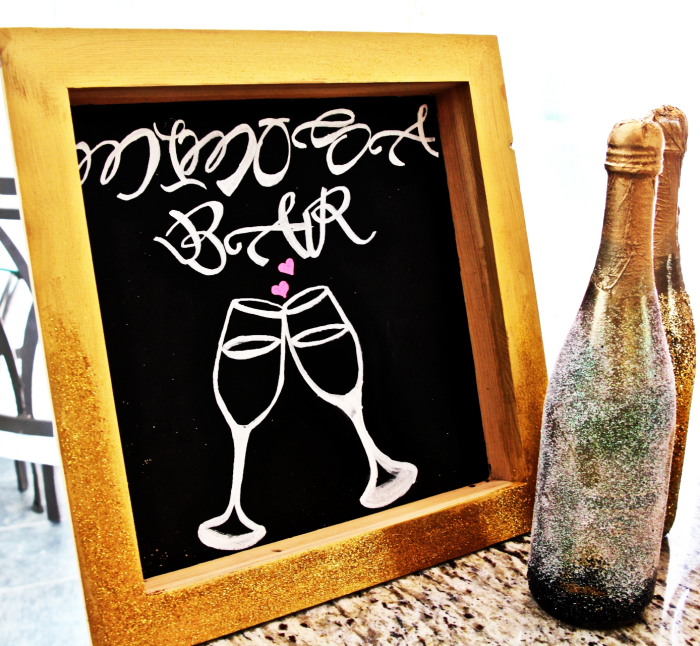 And the finished product! You can see more here.