Get Beach Ready Giveaway!!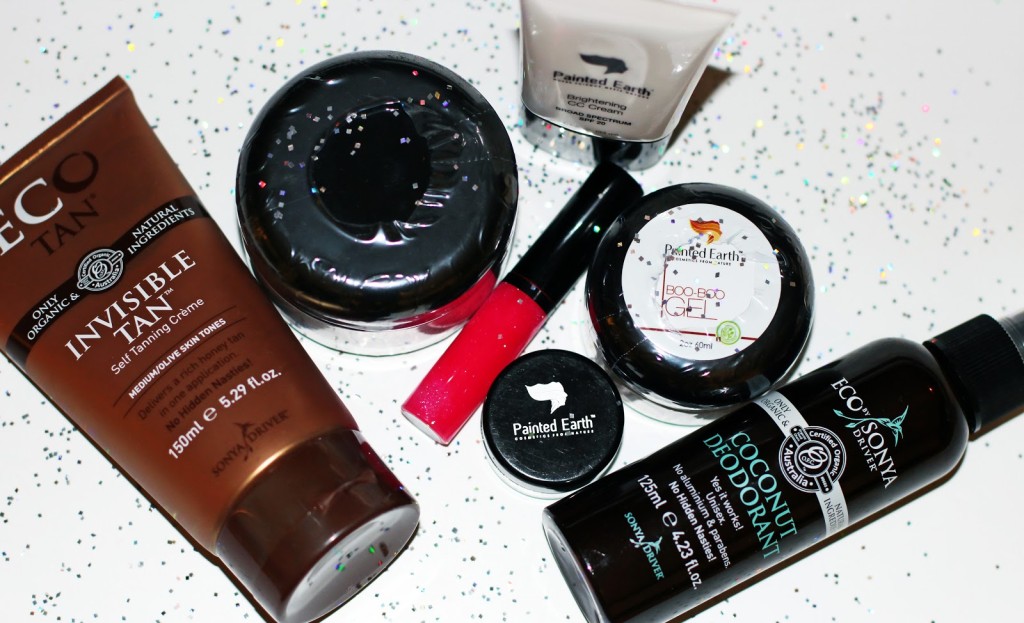 Our final #fitmamabikinichallenge giveaway! Let's get those bodies beach ready! My dear friends at
Eco Tan
and
Painted Earth Skin Care
have given some of their best products for one lucky winner. To see why I love Eco Tan so much, go
HERE
. For more information on the organic and gorgeous Painted Earth Skin Care- go HERE and
HERE
.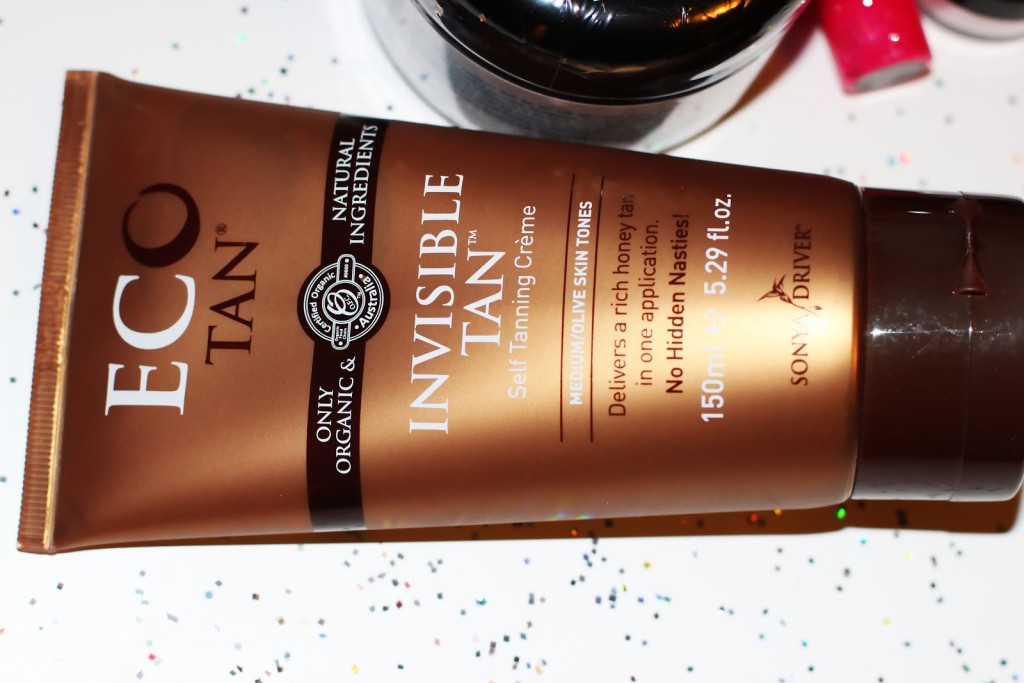 With this basket of goodies your skin will be glowing, bronze, and gorgeous! Eco Tan provided their award-winning Invisible Tan and Coconut Deodorant (which smells SO good!). You can check their instagram feed for more pictures of how beautiful this self-tanner is.
The Painted Earth goodies were handpicked by the owner Joanne, so you know it's fantabulous! Boo-boo gel for acne and blemishes, Blueberry Cranberry Body Scrub to get that body baby soft, CC Cream to protect the skin from the sun while also evening and brightening skin tone, Strawberry lipgloss to add some glitter and moisture to your lips, and Pink Moon eye powder to give your eyes just a little pop of shimmer.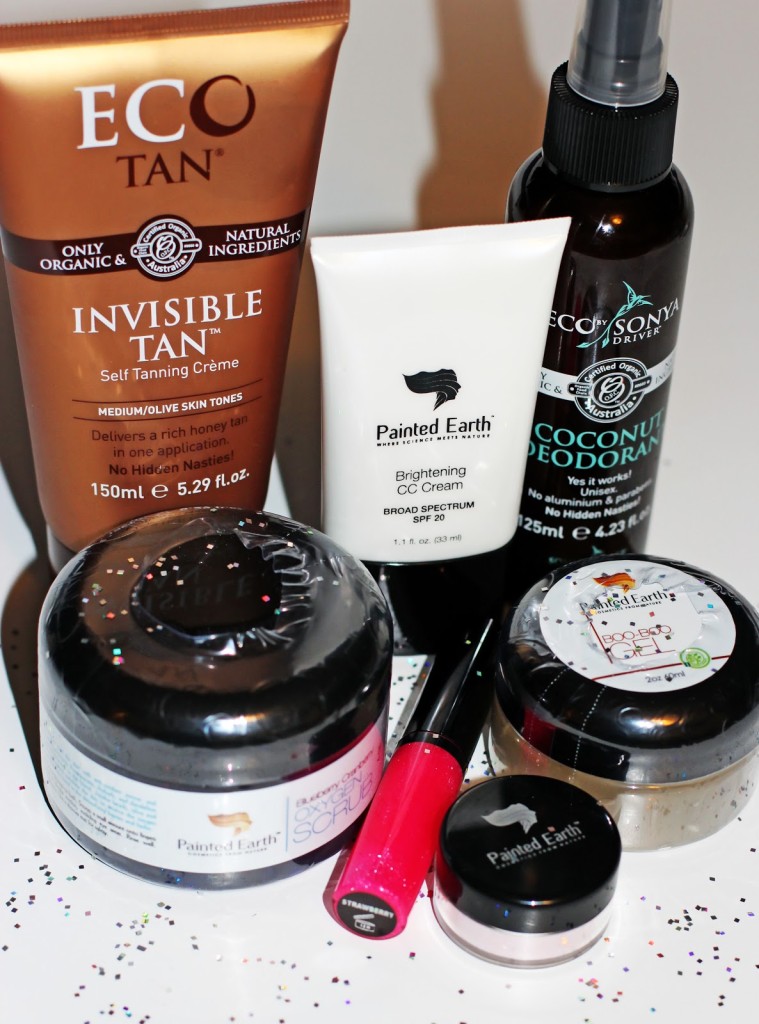 One lucky Winner will receive the following:
Eco Tan Invisible Tan
Eco Tan Coconut Deodorant
Painted Earth Boo-Boo Gel
Painted Earth Blueberry Cranberry Oxygen Body Scrub
Painted Earth CC Cream
Painted Earth Strawberry Lipgloss
Painted Earth Pink Moon Shimmer Powder
Over $250 worth of goodies! Good Luck to all! Winner will be announced next Tuesday. Must be 18+ to enter.