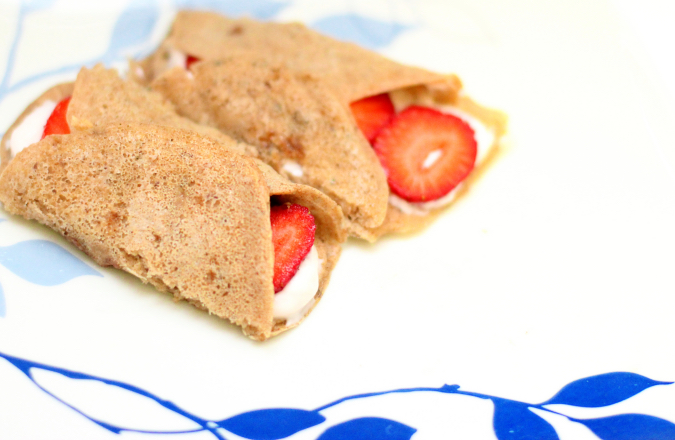 This may be my best yet. Not to toot my own horn or anything, but TOOOOOT! Not only are these Protein Crepes delicious, but they're also chock full of: protein, calcium, omegas, fiber, and Vitamin C. Did I already mention how delicious these are??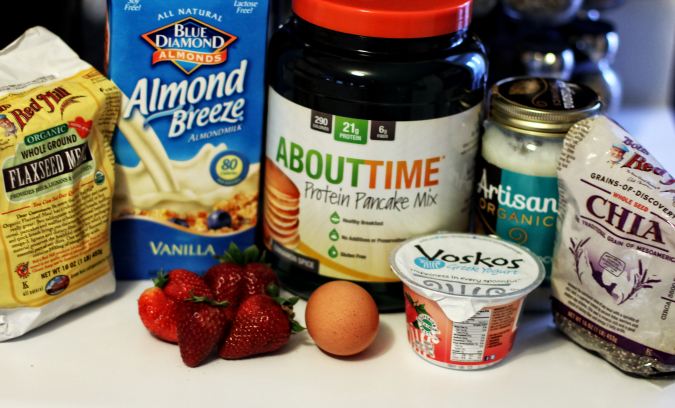 You will need:
*2 Cups
AboutTime
Protein Pancake Mix (Use code HAPPILYHUGHES for 25% off)
*1 TBSP Flaxseed
*1 TBSP Chia Seed
*Berries of choice
* 1 TBSP Coconut Butter
* 1 1/4 cup Almond Milk/Coconut Milk/Regular Milk
*1 Egg White
*Greek Yogurt of choice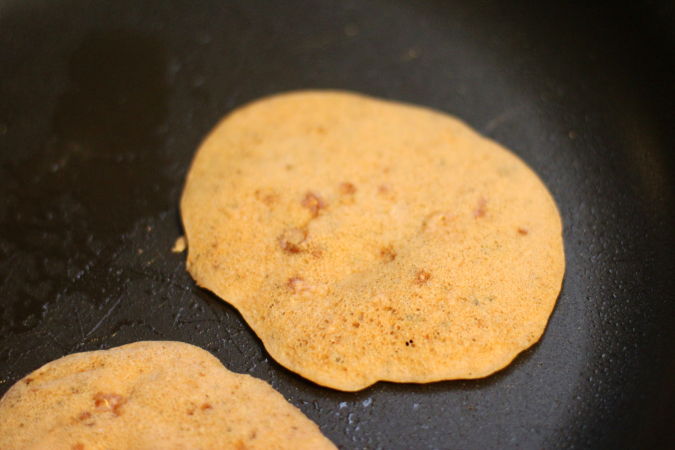 Directions:
1. Place skillet on medium heat. Then use coconut butter to grease.
2. Whip egg white and almond milk together. Then add in flax seed, chia seed, and protein powder and mix throughly. Mixture should be runny!
3. Use 1/4 measuring cup to scoop mixture and pour into skillet. As soon as crepe starts to bubble, flip over. Should be golden in color.
4. Spread greek yogurt and berries down the middle of the crepe, then fold edges over.
5. Enjoy!