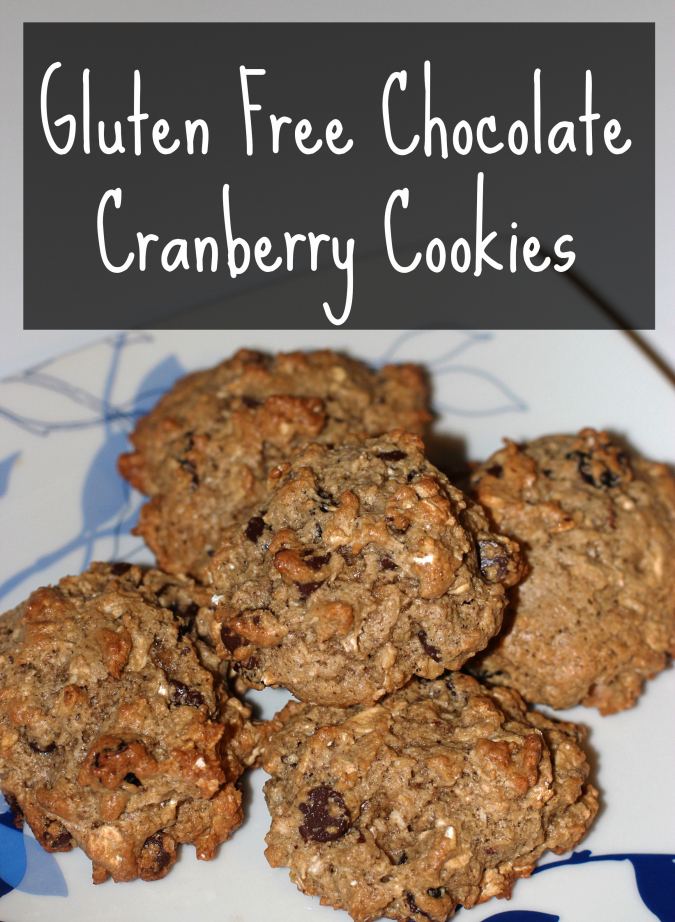 If you follow on Instagram you also saw my banana ice cream recipe. What's the occasion for TWO delicious and healthy dessert recipes?
Sweet Spreads
and
AboutTime
. The best pairing since peanut butter and jelly. AboutTime is, and has been, my favorite protein powder for the past year. Its tastes the best AND is all-natural. Then I got introduced to Sweet Spreads by my friends at AT and I am SMITTEN. Sweet Spreads makes flavored coconut butters: Chocolate Brownie, Maple Pancake, and White Chocolate to name a few. So of course I had to make a recipe with these two. Introducing my Gluten-Free Chocolate Cranberry Protein Cookies.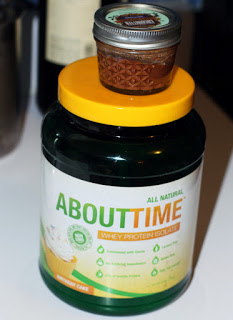 Ingredients:
1 Cup Gluten Free Oats
1.5 Cups Oat Flour
1 Scoop AboutTime VE Chocolate Protein Powder (Use code HAPPILY HUGHES for 25% off)
1/2 Cup Brown Sugar
1/2 Cup Chocolate Chips
1/4 Cup Dried Cranberries
1 TSP Cinnamon
1/2 TSP Baking Soda
Salt to taste
2 Egg Whites
2 TSP Vanilla
2 TBSP Sweet Spreads Chocolate Brownie
1 Cup Applesauce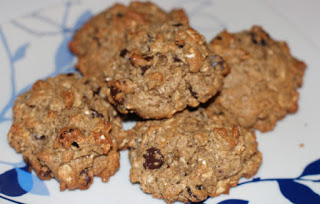 Directions:
Preheat oven to 350 degrees and grease cookie sheet with coconut oil.
Mix together all of the dry ingredients: oats, oat flour, AT protein powder, brown sugar, chocolate chips, dried cranberries, cinnamon, salt and baking soda.
Mix together all of the wet ingredients: egg whites, vanilla, Sweet Spreads, and applesauce.
Mix all ingredients until well saturated.
Place 1 inch dough balls on the cookie sheet. Place in oven and cook about 10 minutes or until golden brown.