15 Week Bump Update and Our First Week in the New Home!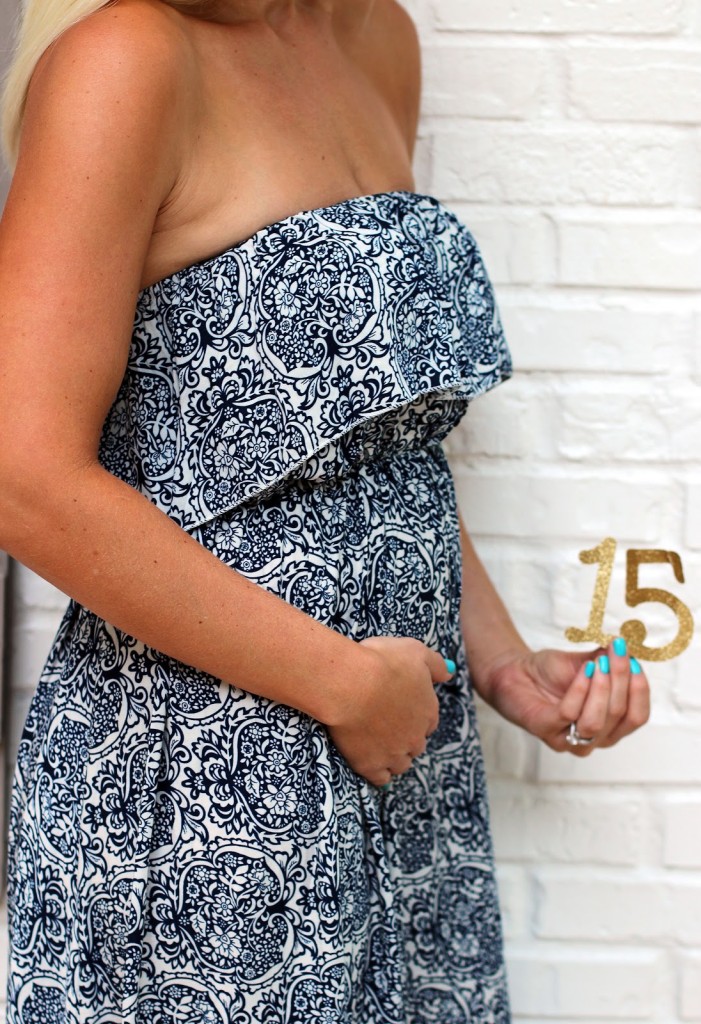 Whew crazy week! I hit my 15 week preggo mark and we spent our first week in our new home. It was absolutely crazy, as I feel moving always is. Things went missing, boxes were mislabeled, new furniture showed up broken, and there are SO MANY BOXES. I have no idea how we accrued so much crap. Needless to say, we are FAR from unpacked, and currently only have a couch and some bar stools to sit on. But even with the madness of moving, we couldn't be happier. This house has a front and backyard that Hudson can actually play in. We go for walks or hikes every single day. And our neighbors are so friendly! We've already had a play date, and I'm pretty sure Huddy is crushing on the sweet little girl a couple houses down.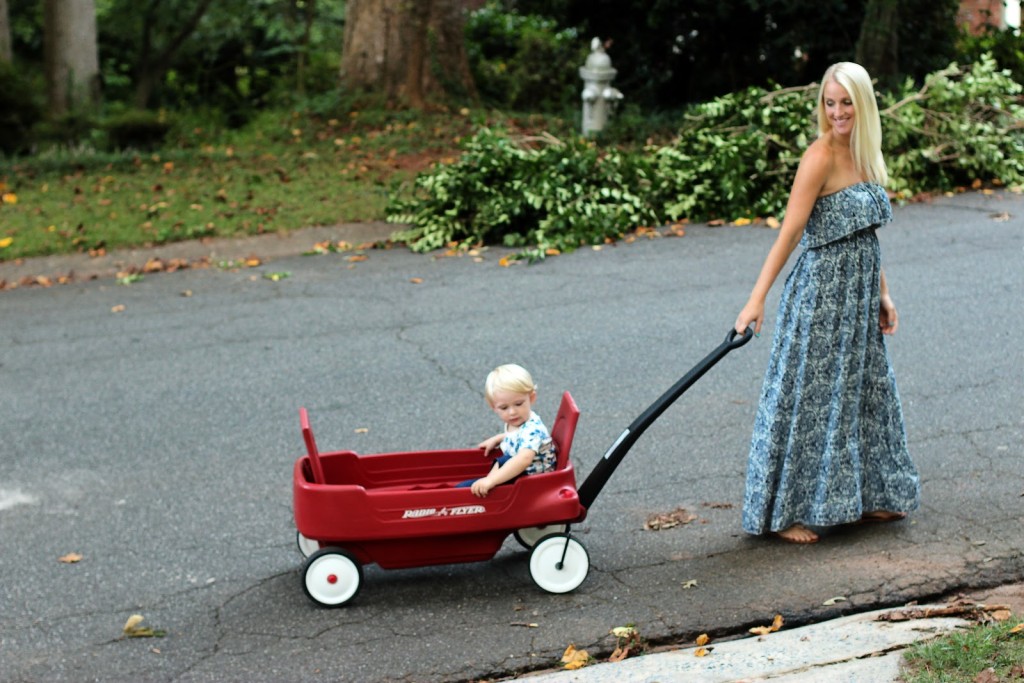 This sweet maxi is from Southern and Sea! I love the ruffled top and flowy fit. I will definitely continue to wear this throughout my pregnancy!
Workouts have been mostly moving. The new house does have a home gym so I have no excuse to miss a day, but this week was focused on trying to get us settled. I bought some new equipment though, so I'm really excited to get back at it next week!
Hormones are same same. I have a feeling I'll just be a bit crazy for the next 7 months.
Overall– holy cow 7 more months?? That seems so far away! Patience is not a virtue of mine and I'm kind of dying to meet this sweet girl. But we are pretty booked up until after Christmas so I'm sure it will start to fly. In other news, that coppery taste is gone and I want ALL OF THE FOOD. Midnight cravings, morning cravings… pretty much all-the-time cravings. And most of the time they're not healthy. Like a Sonic Cherry Slush with Nerds. Ya'll- so so so good. So while I am ecstatic my appetite and love for food is back, I'm trying to stay healthy for little bean and myself.
Oh and my goodness look what showed up for baby H this week! The cuteness is slightly overwhelming. I'm thinking a unicorn theme for her room?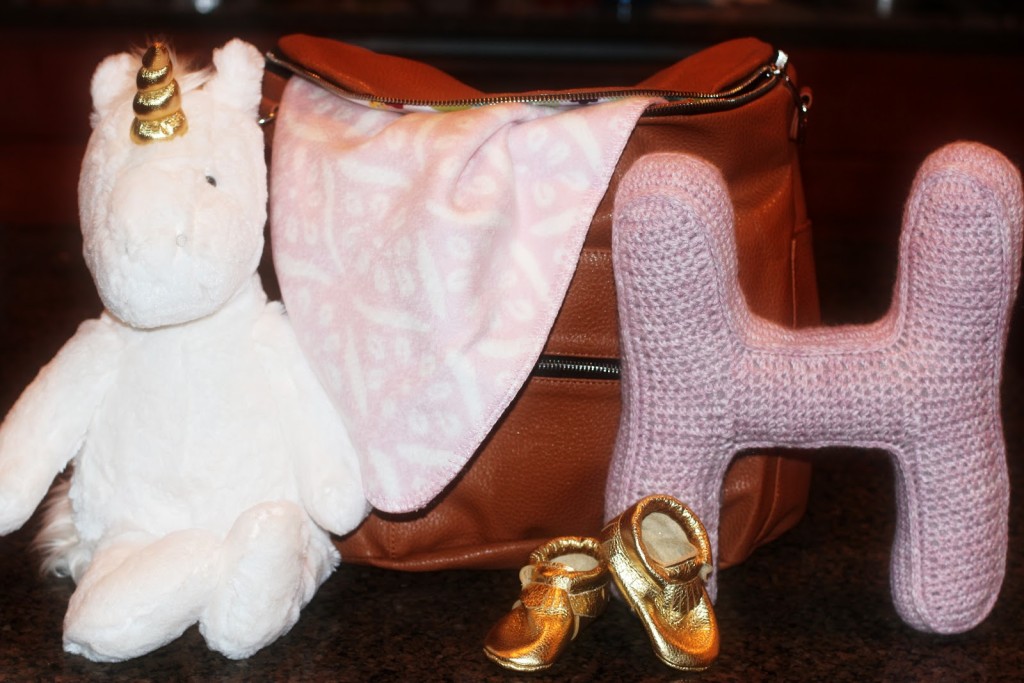 You can find Southern and Sea: