Blog Revamp thanks to Maria Morris Watercolor!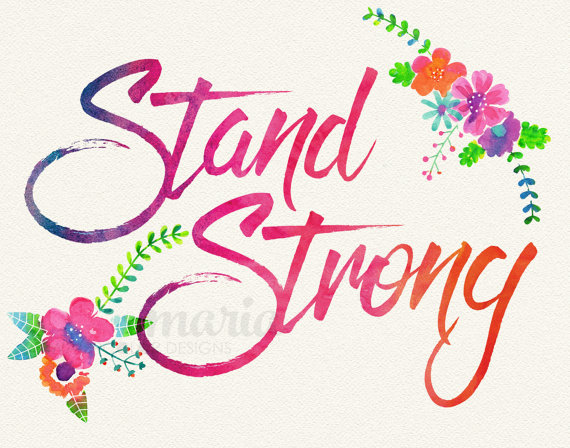 How do ya'll like the new layout?? My friend Maria from
Maria Watercolor
designed it for me. Oh how I wish I was artistically blessed, but thank goodness my friends are. And she is just amazing! Not only is she extremely talented, she's also a woman of God. Read her bio:
My artistic style is influenced by living/painting in South America for 8 years. It has also been influenced by my parents who lived in Japan for many years. But, most of all, my art is influenced by my love for God's creation like colorful flowers & beautiful children.
Praising God through art is both therapy and ministry for me. Therapy, because life is just plain hard. Ministry, in the hopes that my art will inspire hope, make someone laugh, or help someone succeed in their business.
You have to check out Maria's paintings, as well as her new prints! I absolutely love the
Stand Strong
,
How About No
, and the
No Whining Zone
prints. What are some of your favorites?