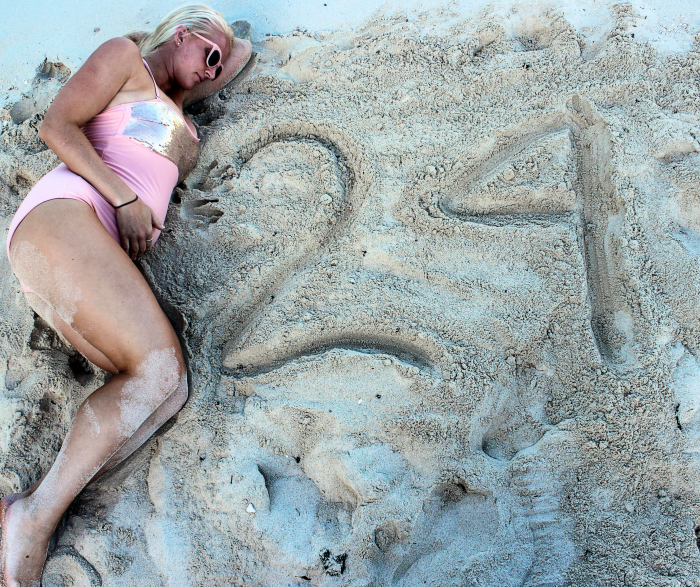 We celebrated 24 weeks pregnant with Henley in Jamaica. I wish every week of pregnancy could be enjoyed this way! Not to worry, I'm doing a whole blog post on our stay later this week. But 24 weeks is going smoothly still! I feel great, I've gained a healthy amount of weight, I'm trying (keyword) to get enough sleep, and I'm so loving those baby karate kicks. Round ligament pain is still happening and it's pretty excruciating, but if that's the worst I have to deal with? No big deal. Plus I feel like it's getting me ready for child birth. I did 17 hours all-natural with Hudson and it didn't hurt half as bad as this, so I'm hoping this is my body training me for the delivery.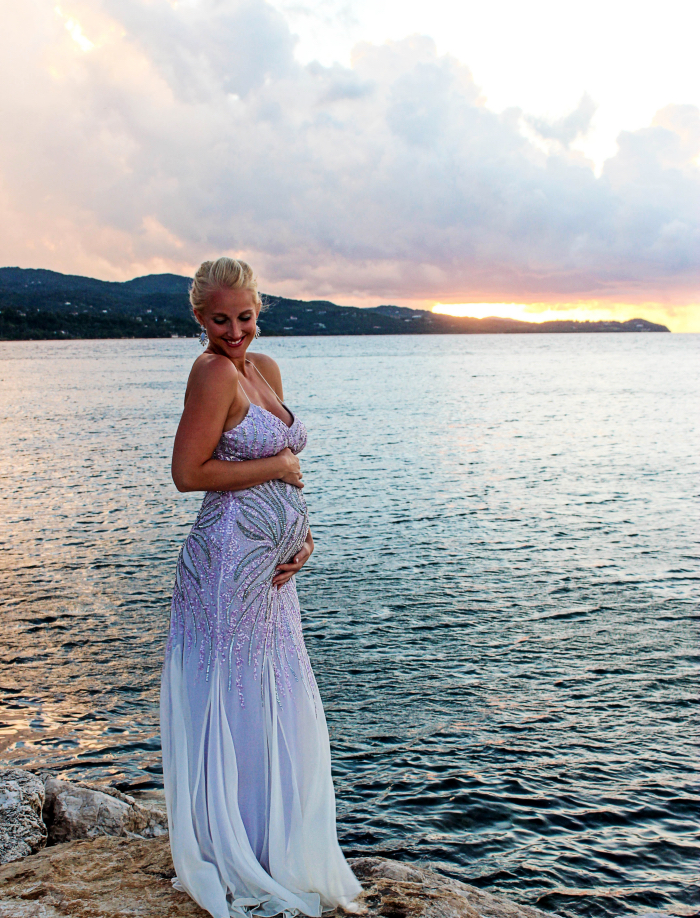 Dress by Faviana
Exercise: Still going strong! There was a great gym at the resort so the hubbs and I worked out every day. Then we'd hit some of the water activities, because who would miss out on paddle boarding? Not this crew! While at home I've been running, weight-lifting, taking dance and cycle classes, and practicing yoga at home. Yes, my round ligament pain is the worst after exercising, but yoga has been helping so much!
Hormones: Jason and I discussed this in our many hours of child-free time, and we've decided the only time I get crazy is when I'm hungry. Note to self: keep snacks in the car!
Overall: Happy and healthy my friends.