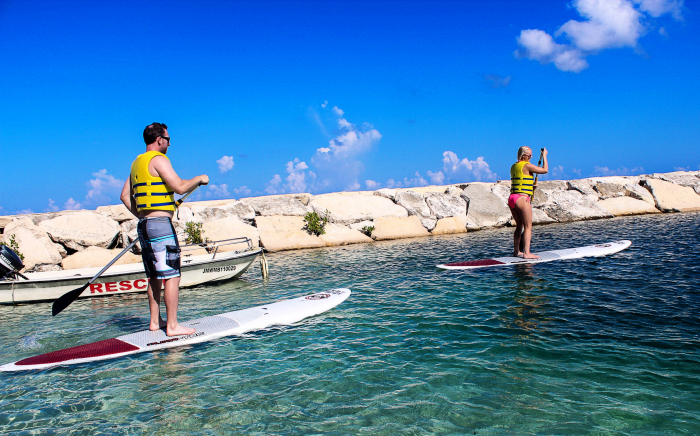 If you follow me on Instagram, you've seen some of our Jamaican vacation photos already. But not to worry, most of these are new. In a nutshell- I am madly in love with Jamaica. Everything about it. The soft sandy beaches, the crystal blue waters, the gorgeous resort that we stayed at, and most of all- the people. We're already planning our next trip next year! We stayed at Secrets St. James and I'm here to tell you allllll about it.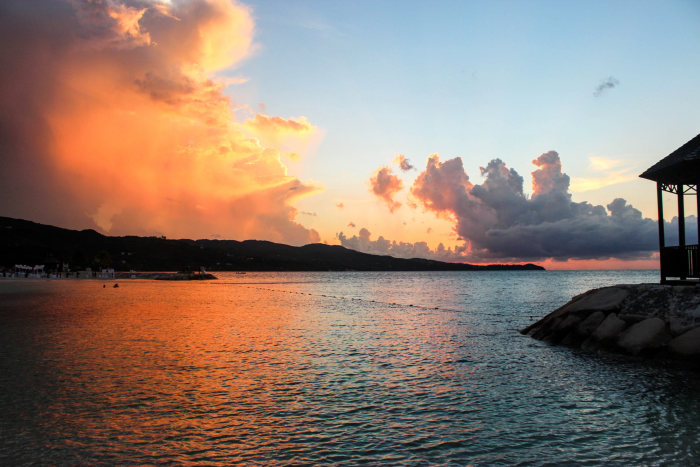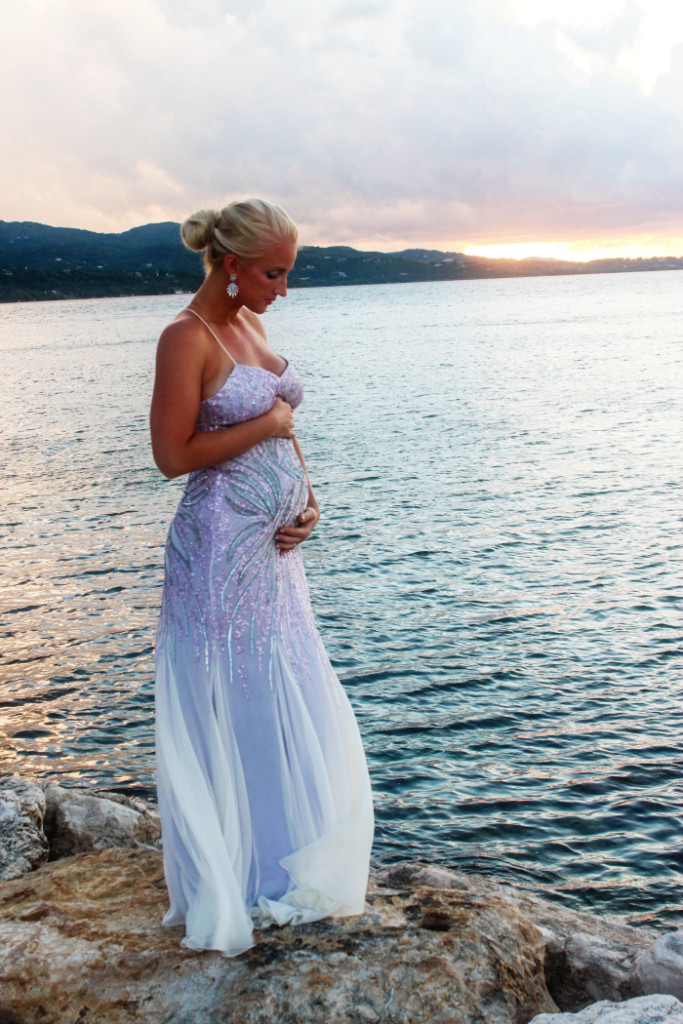 Dress by Faviana
Secret St. James is an easy 20 minute drive from the Montego Bay airport. You can book a transfer directly with the hotel and a chauffeur will be there waiting for you when your plane lands. We had Mr. Jankins both to and from the airport and he was fun, informational, and so kind. AS soon as you arrive at the resort, be prepared to have your breathe taken away. It's set on a peninsula overlooking the Catadupa mountain range. You can't beat these sunsets.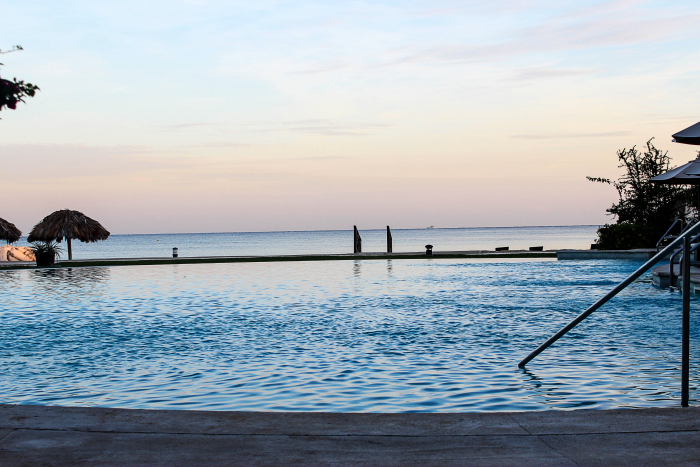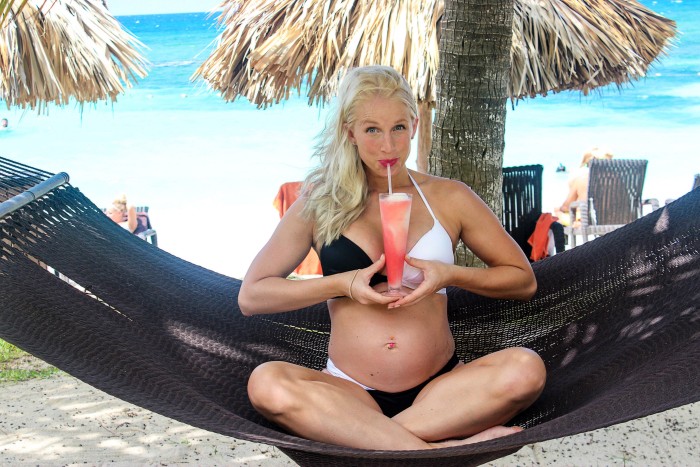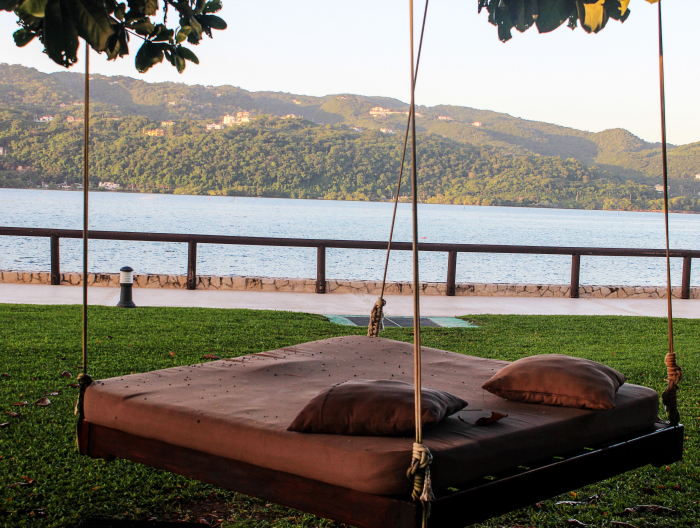 The resort is actually attached to another Secret's brand- Wild Orchid. Together, they host: 9 on-site restaurants, several swim-up and beach front bars, private beaches, 4 pools, swinging beds and hammocks, an open air theatre, dance club, state-of-the-art fitness center, shopping center, coffee bar, outdoor gaming area, indoor casino, several fun classes like cooking and dancing, and more beach activities than you know what to do with. Sounds like heaven, right?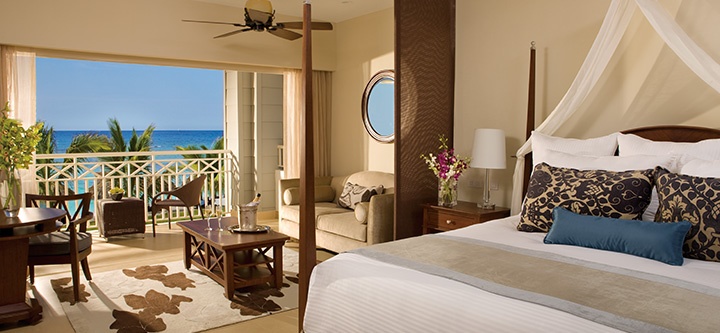 Then you walk into your room and see this- a king sized pillow top bed, a breathtaking view, jacuzzi tub, and a waterfall shower. Definitely paradise. Each room comes with 24 hour room service (included) and a mini bar restocked each day with plenty of water, beer, juices, and soft drinks. You'll also come back to your room each night to a turn down service with complimentary surprises: chocolates, fresh flowers, a bottle of champagne etc…
Recommendations:
I would highly recommend getting the Preferred upgrade. You receive personal concierge, private check in and check out, upgraded mini bar and bath amenities, and a private club and pool that host premium liquors and hors d'oeuvres.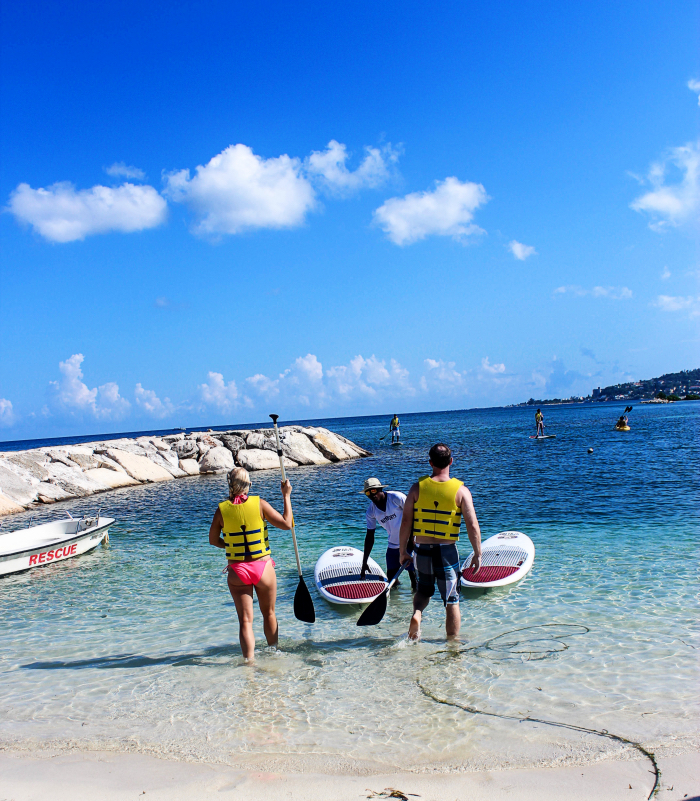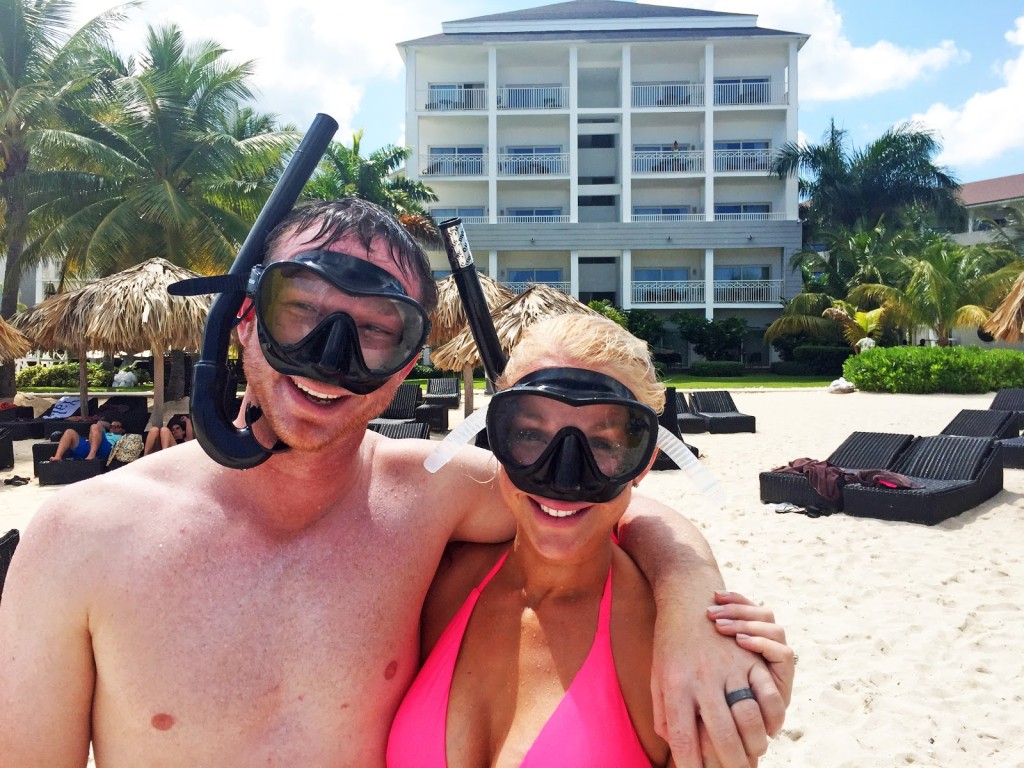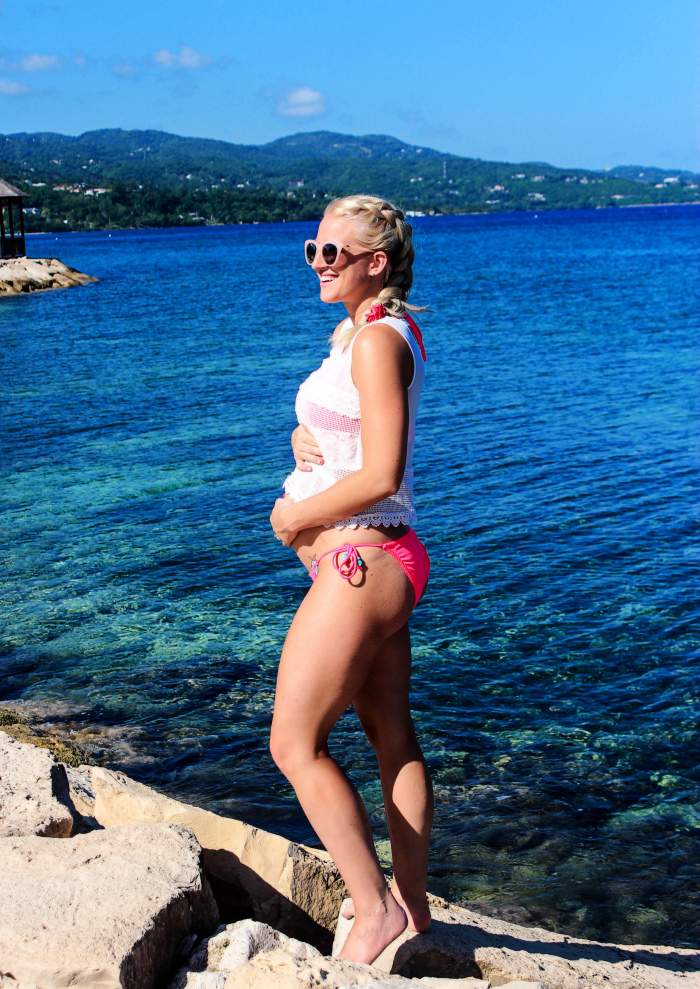 Daily Activities:
During the day we'd hit the gym then go relax on the beach for awhile. After, we'd paddle board, kayak, or snorkel. The snorkeling was my favorite- there's a spectacular reef within swimming distance of the beach, so we'd join a group and an instructor and explore all the sea life. Afternoons were spent by the pool, playing games, swimming in one of the many pools, and enjoying a pina colada (virgin for me obvi).Recommendations:
You MUST go snorkeling and do the Dulls Falls hike. We also heard from several resort guests that the dolphin swim was a blast.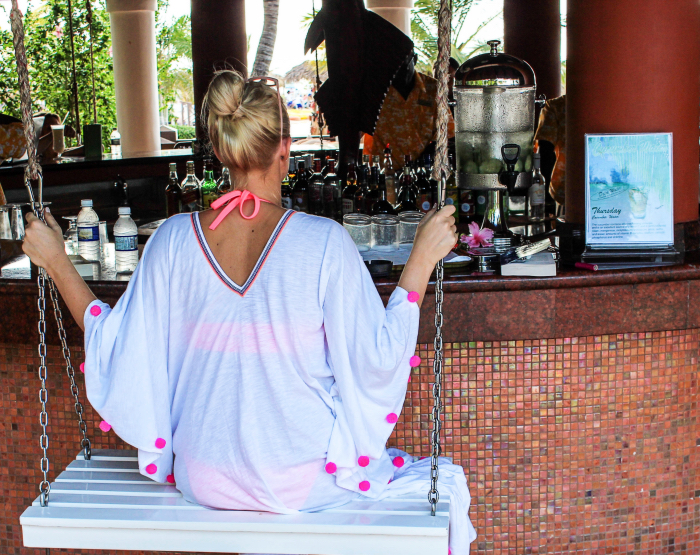 Food and Beverage:
Speaking of frozen drinks, I can't tell you what I enjoyed more- the beverages or the food. My husband agrees and he actually got to imbibe. The bartenders are knowledgable and so fun! Tell them what you're in the mood for and they'll whip together a delicious island beverage. My number one was a "Baby Mama"- made up for me by Oscar. It's virgin pina colada, fresh pineapple juice, a banana, and strawberry daiquiri blended together. Jason enjoyed the resort's speciality Rum Punch.
Of the nine restaurants, we got to try 8. All eight were delicious. We've stayed at several all-inclusive resorts and both my husband and I can honestly say that the food at Secrets was, without a doubt, the best. My favorite meal was at the Portofino restaurant (Italian Wedding Soup and Seafood Alfredo), while Jason's top was at the Himitsu restaurant (Chicken Fried Rice and Yum Yum Sauce).
Recommendations: Definitely get a Dirty Banana and a Rum Punch! Do not miss dinner at Portofino or Himitsu, and make sure to track down the Jerk Chicken cart for lunch. Get to your meals earlier rather than later to avoid lines. Book your reservation for Himitsu as soon as you arrive. And eat ALL THE FOOD.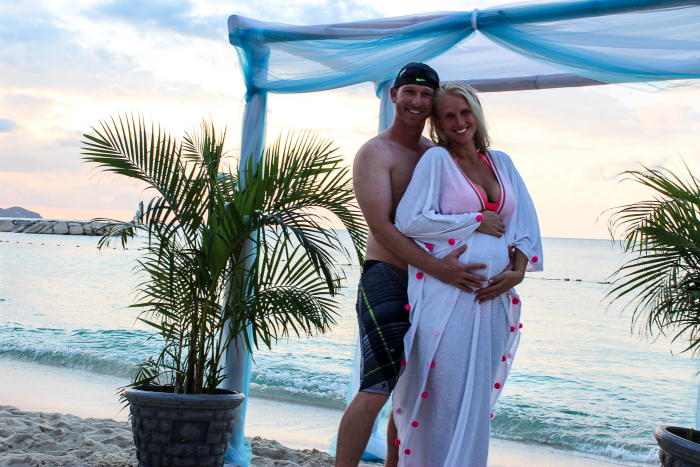 Cover up but PitUSA
As I mentioned before, one of the main reasons I will be visiting Jamaica and Secrets Resorts in particular is the people. The staff could not have been nicer, more accommodating, or more fun! They'd walk right up and ask how your day is going, give a high five or a hug, and offer to take as many pictures as your little heart desires (obviously I LOVED that!) They're currently building a deluxe resort in Montego Bay, as well as a Beaches. We're planning to visit Beaches next year with the kiddos. I hope this travel guide helped you to plan your trip and I can't wait to hear how fabulous your trips are!