30 Week Bump Update with Lyon and Post and Blanqi Girls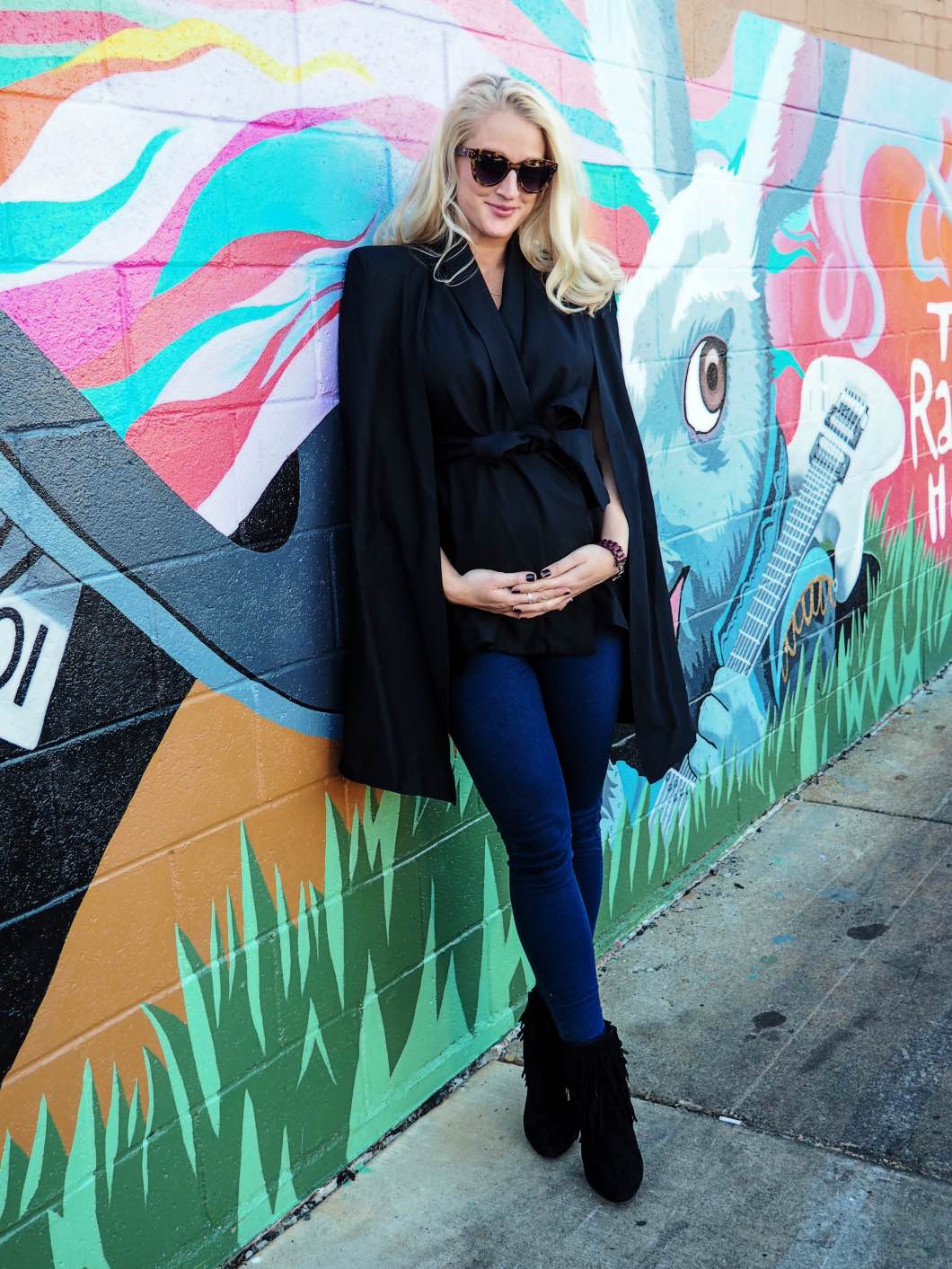 The holidays are in full swing, I've got a big belly, and this fall weather is my absolute favorite. All in all, a pretty fabulous time. Yes, my body hurts and I feel like a roly poly. I've got some heartburn, pretty serious pelvic pain and I am SO tired. But I'm going to say something really annoying- I love being pregnant. Along with the aches and pains and fears of stretch marks is this overwhelming happiness. Feeling my sweet daughter move and grow each day is nothing short of a blessing and something I remind myself of when I just want to give into the hormones and cry. Sometimes I cry anyways, but I don't want to take this time for granted. Especially if she's my last. Which is why having only 10 weeks left is slightly terrifying. Can I pause time for just a week or two to enjoy this a little more?
Speaking of enjoyment- Scroll down to check out some new fashion favorites from Lyon and Post and newborn baby goodness from Blanqi Girls.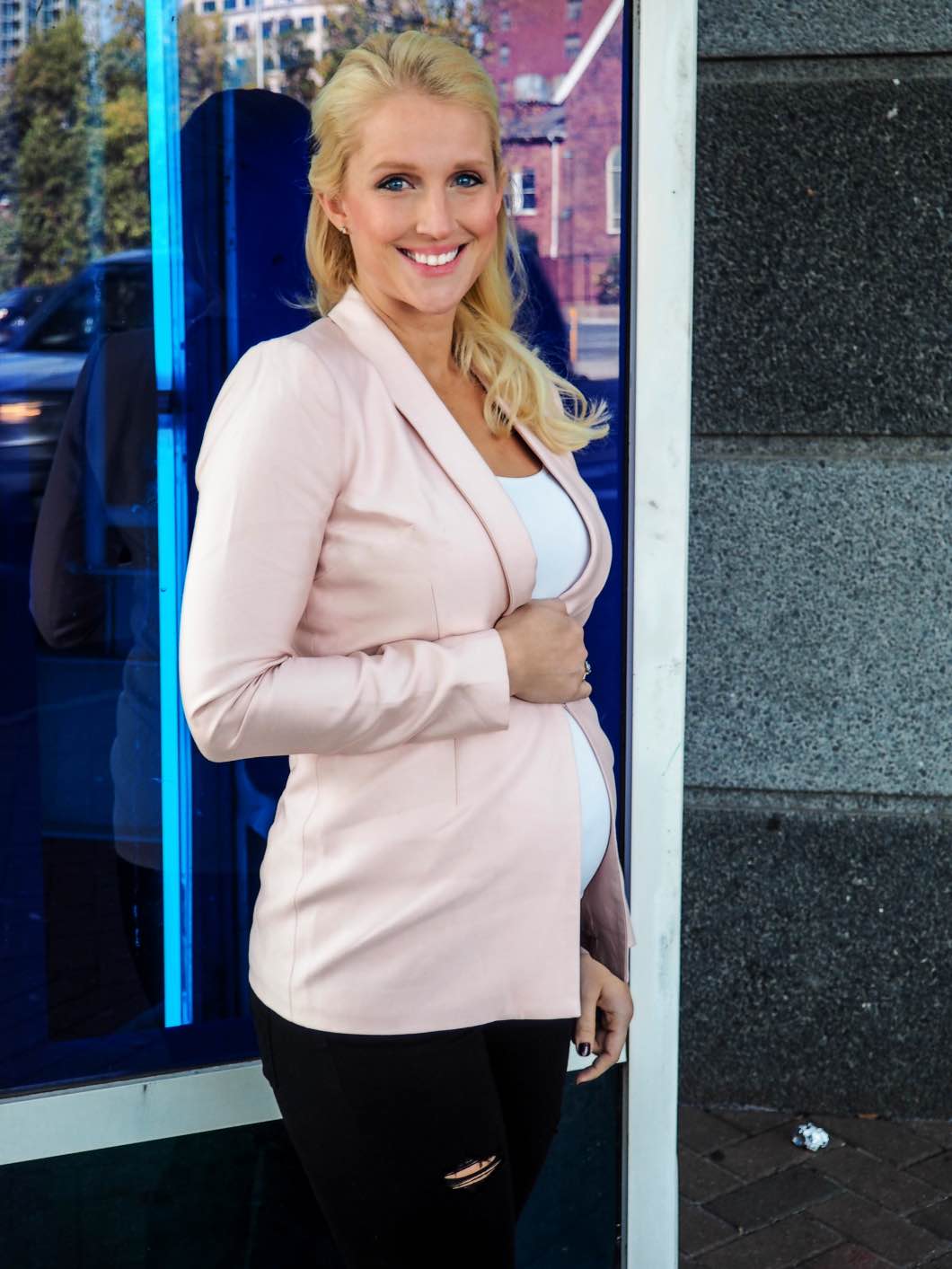 Workouts: Good! Still going 5-6 times a week but my workouts aren't as intense as my pelvic pain is at an all-time high. I'm still loving my dance classes, weightlifting, and running.
Hormones: Obviously, I'm a big mush ball.
Overall: Feeling all the feels and eating all the things 🙂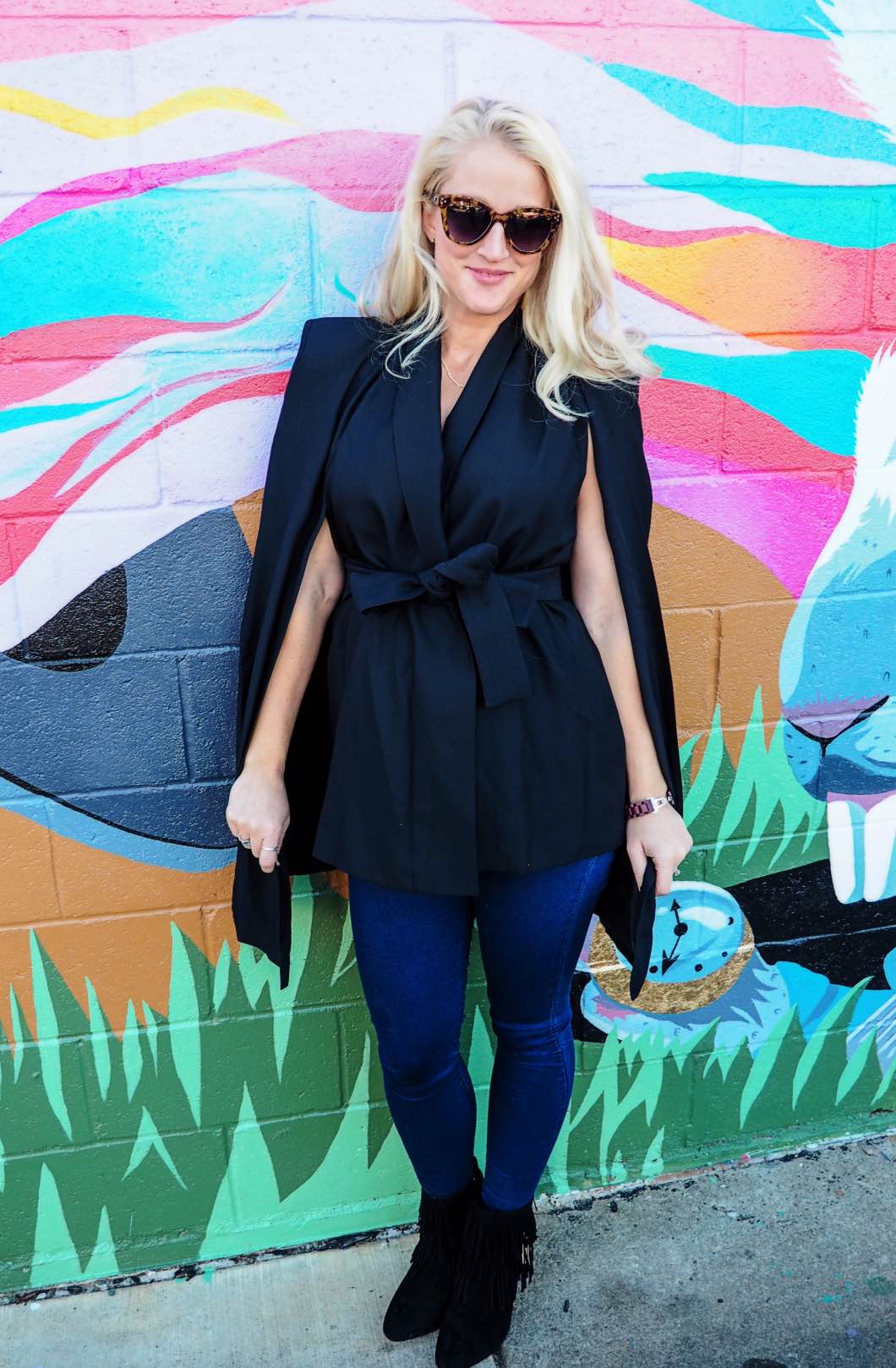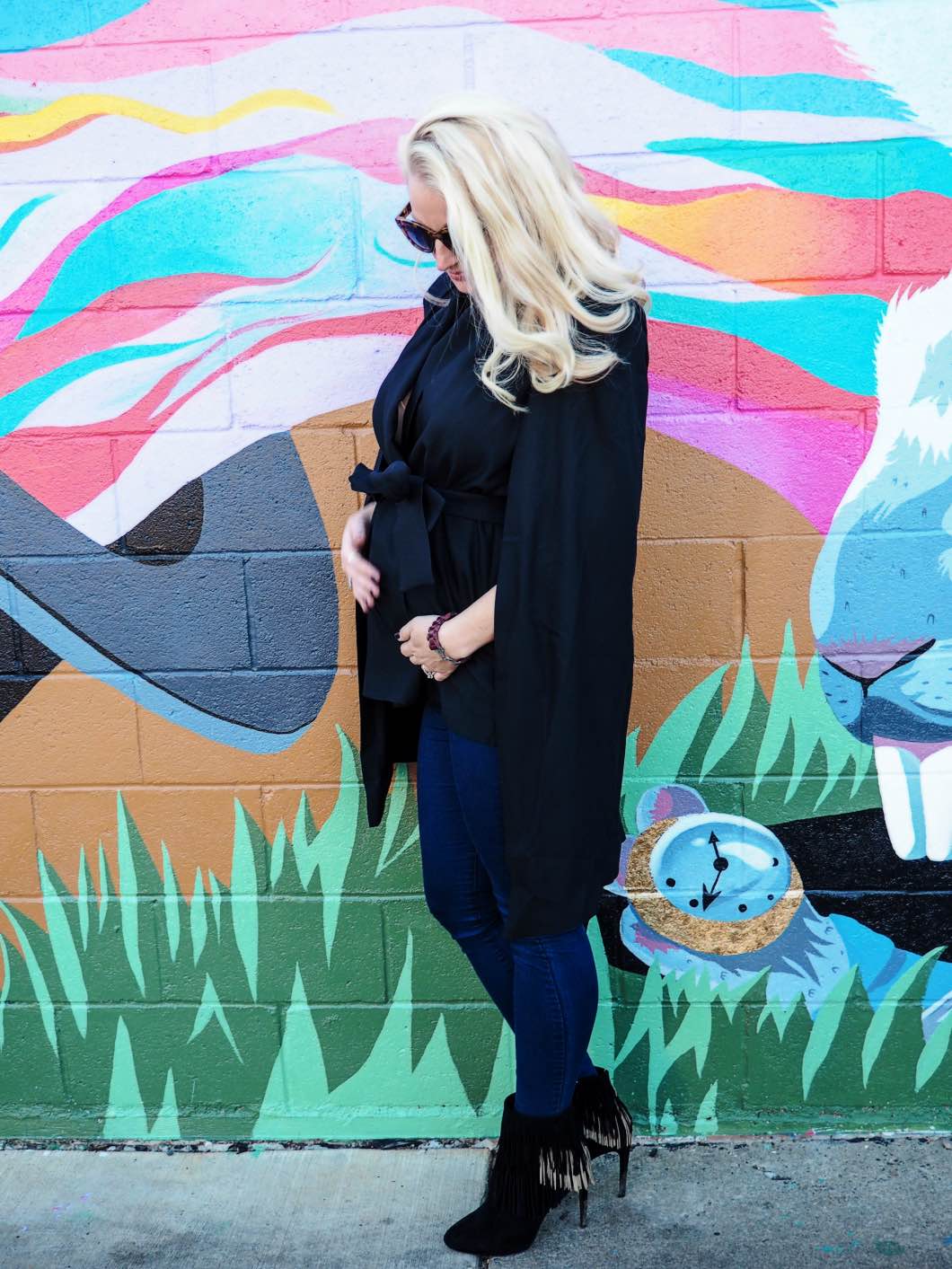 So I just found out about this new service called Lyon and Post. It's pretty much your dream closet mailed to your door. You get to try on all the pieces, keep what you want, and send back what you don't. They give you 7 days to fully try on your choices before you have to send back. It's easy to use and there are so many great items to choose from! Like the black cape above. I am OBSESSED with it, and would have never thought to try such a thing on. It's definitely a keeper. Along with the sweet pink blazer above. I love the cut out back and tailored waist. Both of these pieces I will wear during pregnancy and long after. If you want to more, check their webpage out!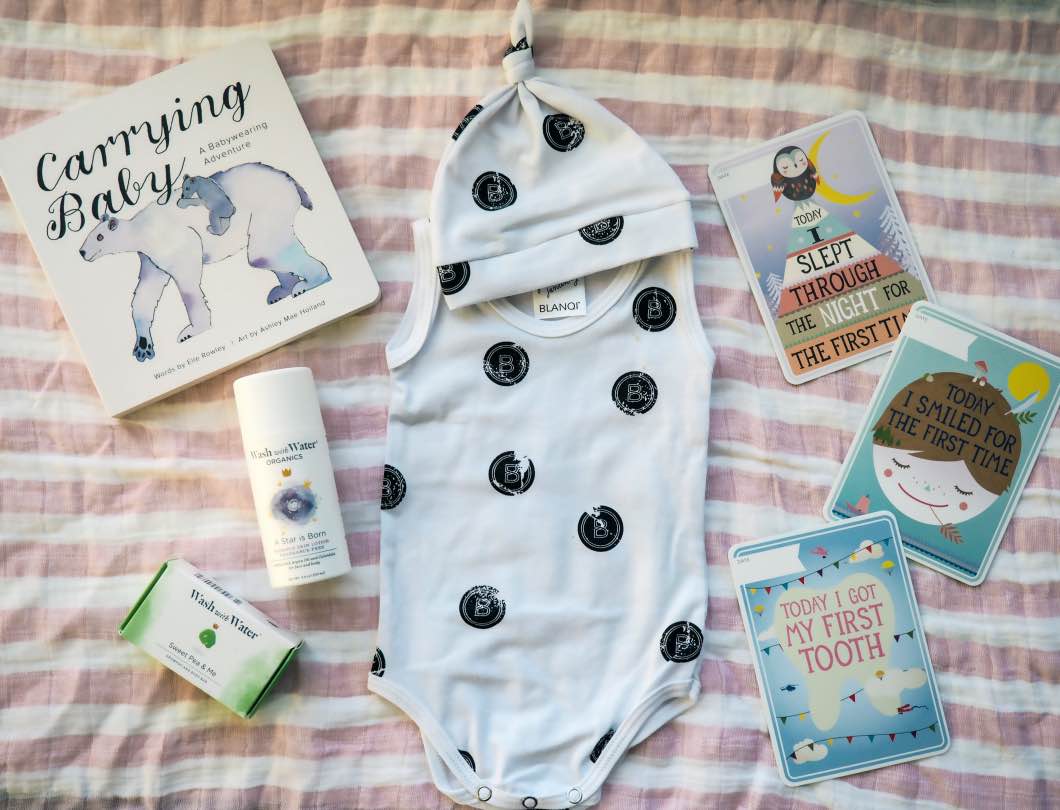 This other sweet bundle showed up on our doorstep as well. It's the newborn bundle from Blanqi and it's sweet perfection. It comes with a Carrying Baby book from Solly Baby Wrap, a newborn outfit and blanket from June and January, Milestone Cards, and Wash with Water lotion and soap! The perfect shower gift or starter set for your own baby! Use code "jessicafreeship" to get free shipping!