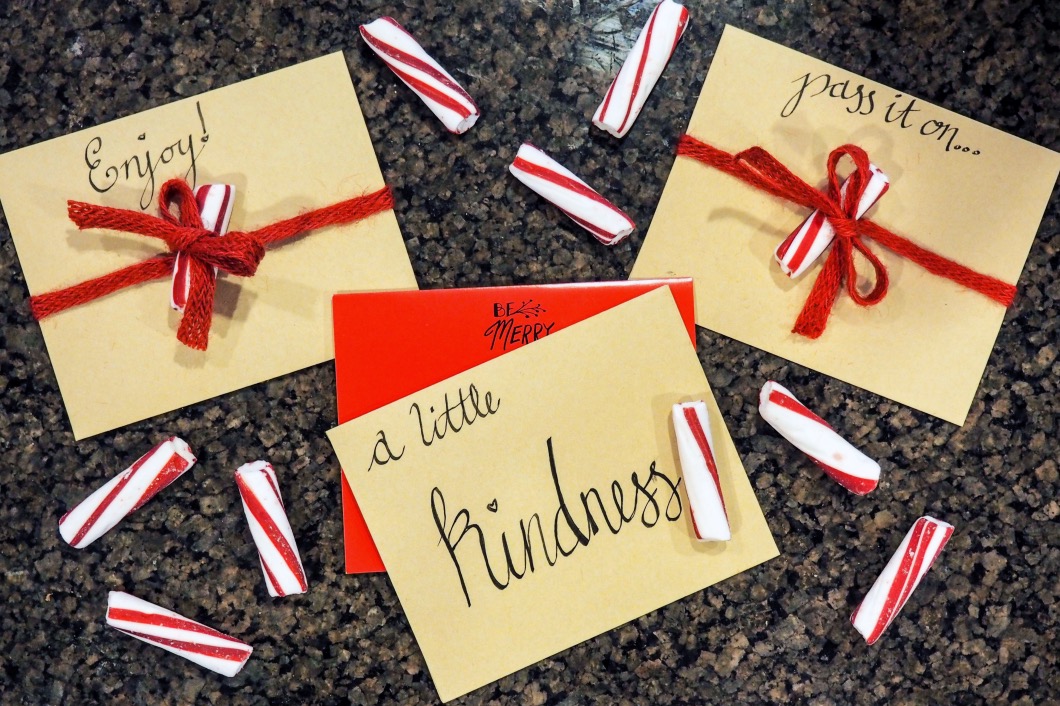 I know I've been on a holiday whirl this week, but let's focus on something a little different today- giving back this holiday season. Amid the hustle and bustle and the crazy busy schedules, I believe we all need to take a minute, step outside of ourselves, and give back. We donate each year to two charities, which I'll go into later, but it's also nice to give back in little ways throughout the holiday season. Not only are you making someone else's day, you get a sense of fulfillment for doing a good deed. So what's my small act of kindness this year? These sweet little burlap notecards!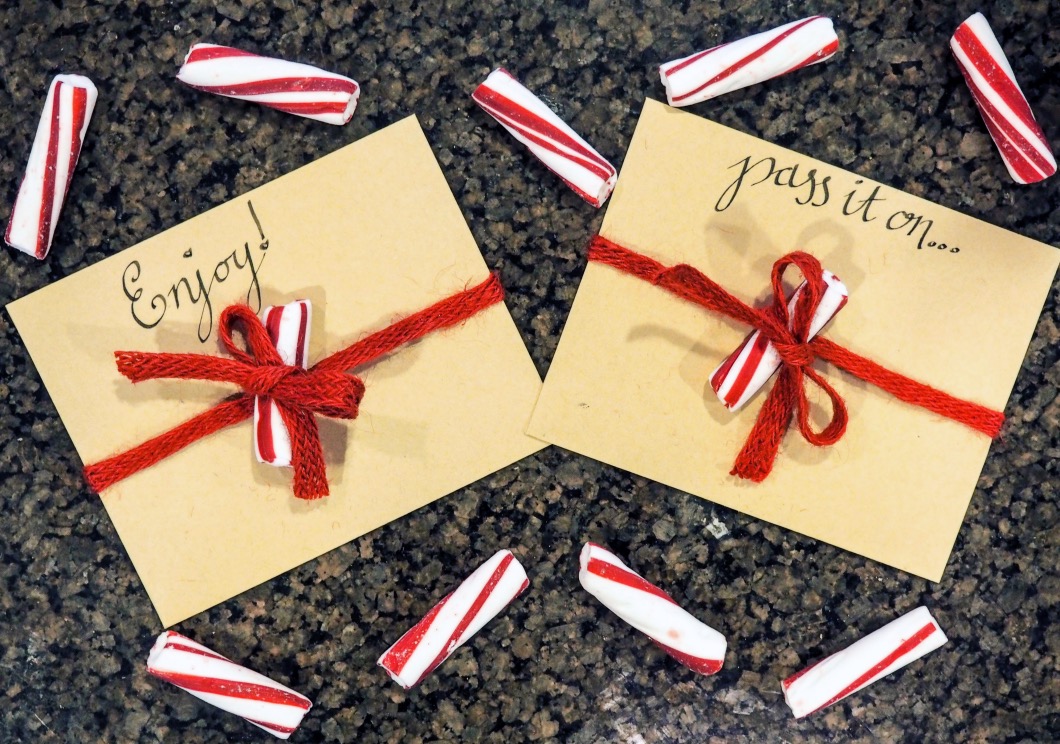 You'll need:
Notecards- I found mine in the dollar section of Walmart
1 spool of ribbon
1 bag of individually wrapped candy canes
10 giftcards
A pen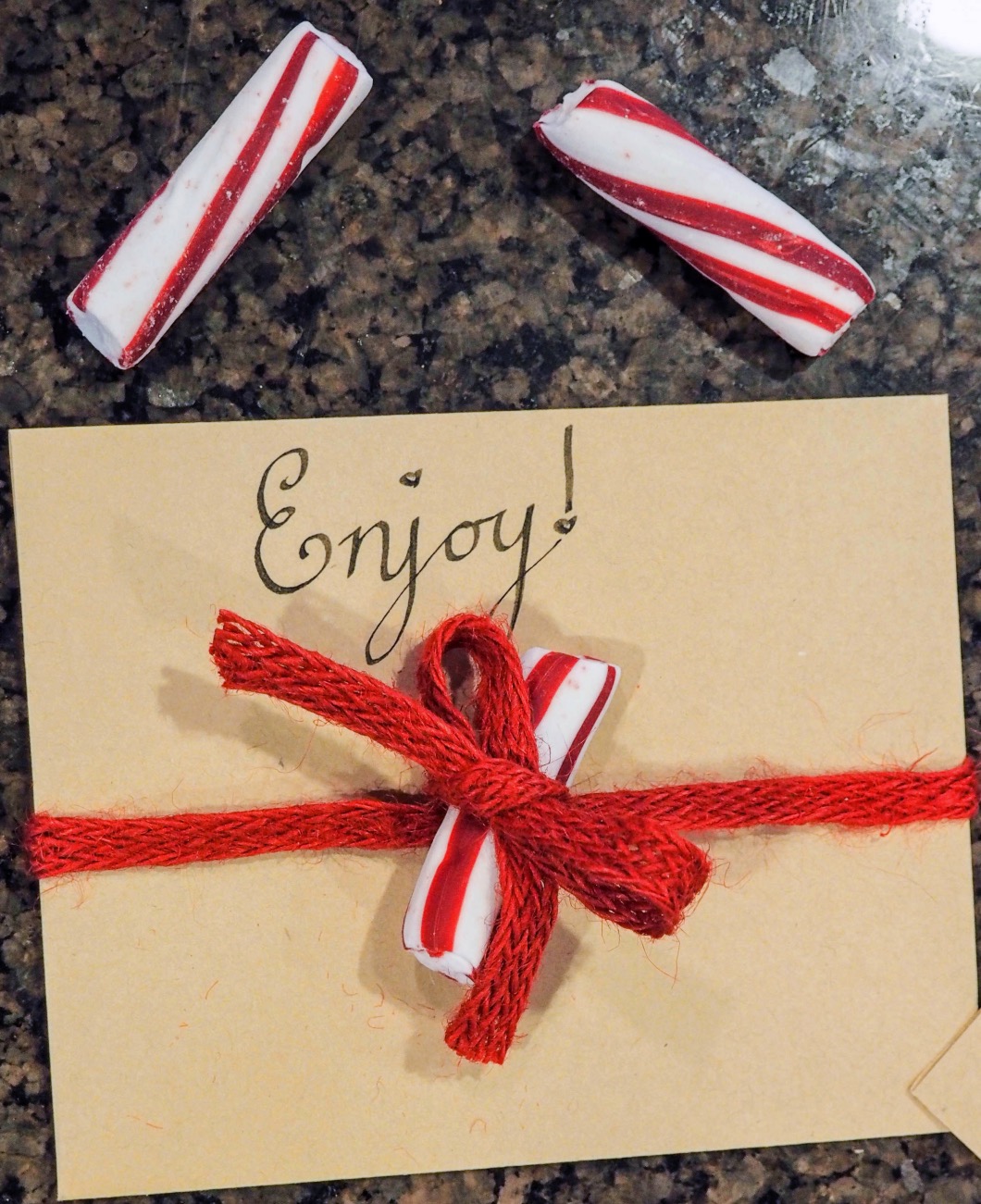 Instructions:
Choose who you want to give to! I did 5 cards for frazzled moms and 5 cards for homeless men and women. For the moms I purchased 5 Starbucks giftcards- enough for each to treat themselves to any drink/treat. For the homeless, I bought the gift card at the closest restaurant/fast food joint I could find to their location.
Write a sweet note/quote in each card. It doesn't have to be long or winded, just a simple "You're doing great mom. Enjoy a coffee from me." Or "Happy Holidays and Enjoy".
Place the gift card in the card, seal, and decorate as you see fit!
Hand them out and watch the smiles spread.
My favorite moment was at Target- this mom of 3 looked like she was about to lose it on her beautiful but rambunctious children. She obviously hadn't showered that day, and the baby had thrown up on her shirt. So I went right up to her, gave her the card and a big smile, and said "Happy Holidays". After opening it, she later found me in the store and gave me a huge hug.
So what prompted this idea for giving this holiday season? This video by Western Union:
Western Union is really supporting giving back and donating this year. Why? Because the more money moves, the more lives change. Our economies and business prosper, our community grows and builds, and more and more people connect. Watching this video prompted my little DIY above, and it also helped me choose my charities to donate to this year. If you don't have a charity or non-profit that you support, I am happy to recommend mine.
Every year we donate to Children's Healthcare. And we always will. They saved Hudson's life and I love the heart behind this hospital.
A new charity to me is the Atlanta Women's Foundation. They are the only public foundation in Georgia that is dedicated solely to helping women and children. Their goal? To greatly decrease these staggering numbers: 81,000 girl and 320,000 women live in poverty in Georgia. This organization has given 13 million dollars to over 250 non-profit organizations to help women and girls lift themselves from poverty. This charity spoke to me on so many levels, and I hate to think of all of those women and children living in such dire conditions. So I'm choosing to give back, to help that money move, to better our economy and, more importantly, individual lives.
Who are you donating to this holiday season?
I was selected for this opportunity as a member of Clever Girls and the content and opinions expressed here are all my own.