This shop has been compensated by Collective Bias, Inc. and its advertiser. All opinions are mine alone. #PutALabelOnIt #CollectiveBias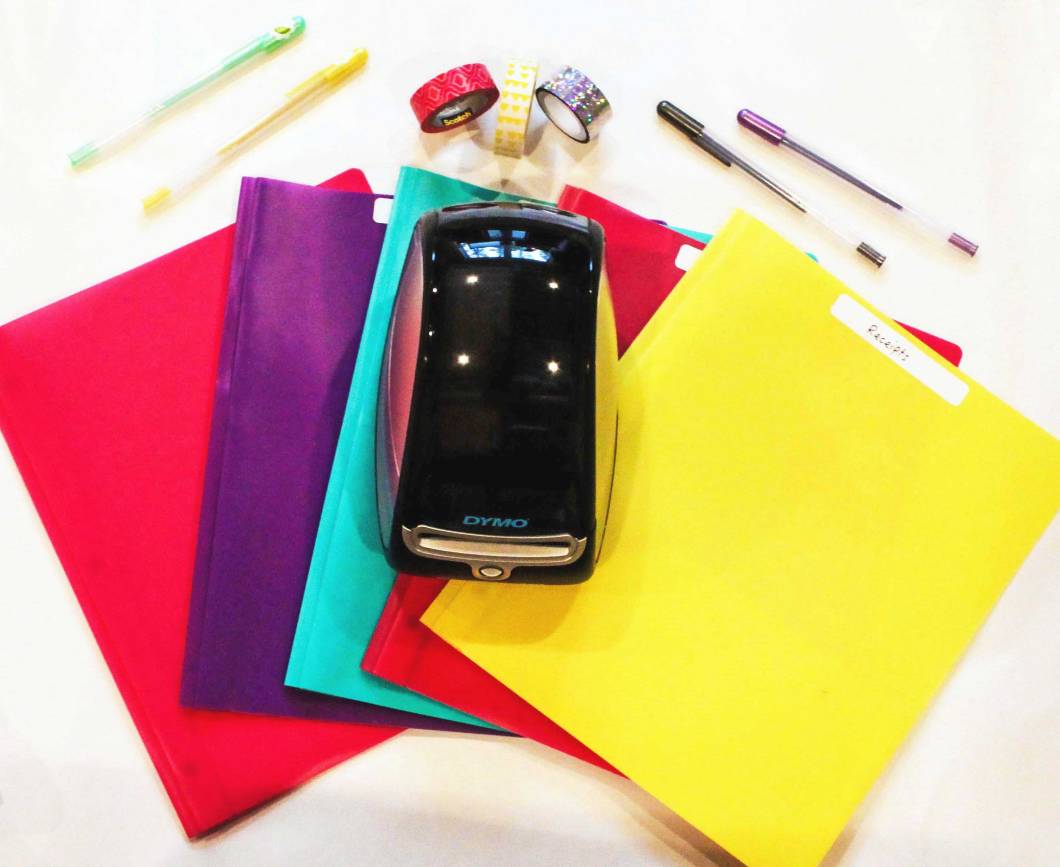 If you own a small business, you know how trying it can be to stay organized. Not only do I have the blog, but I also have my own personal training company. The first couple months of having my own business were ROUGH. Like, wanted to rip my hair out. But after several missteps, I learned the hard way that the simplest and easiest way to run my company is to stay organized. One small business technology blessing that helps with this is the DYMO LabelWriter® 450 Value Bundle Pack from Staples- either online or in select stores.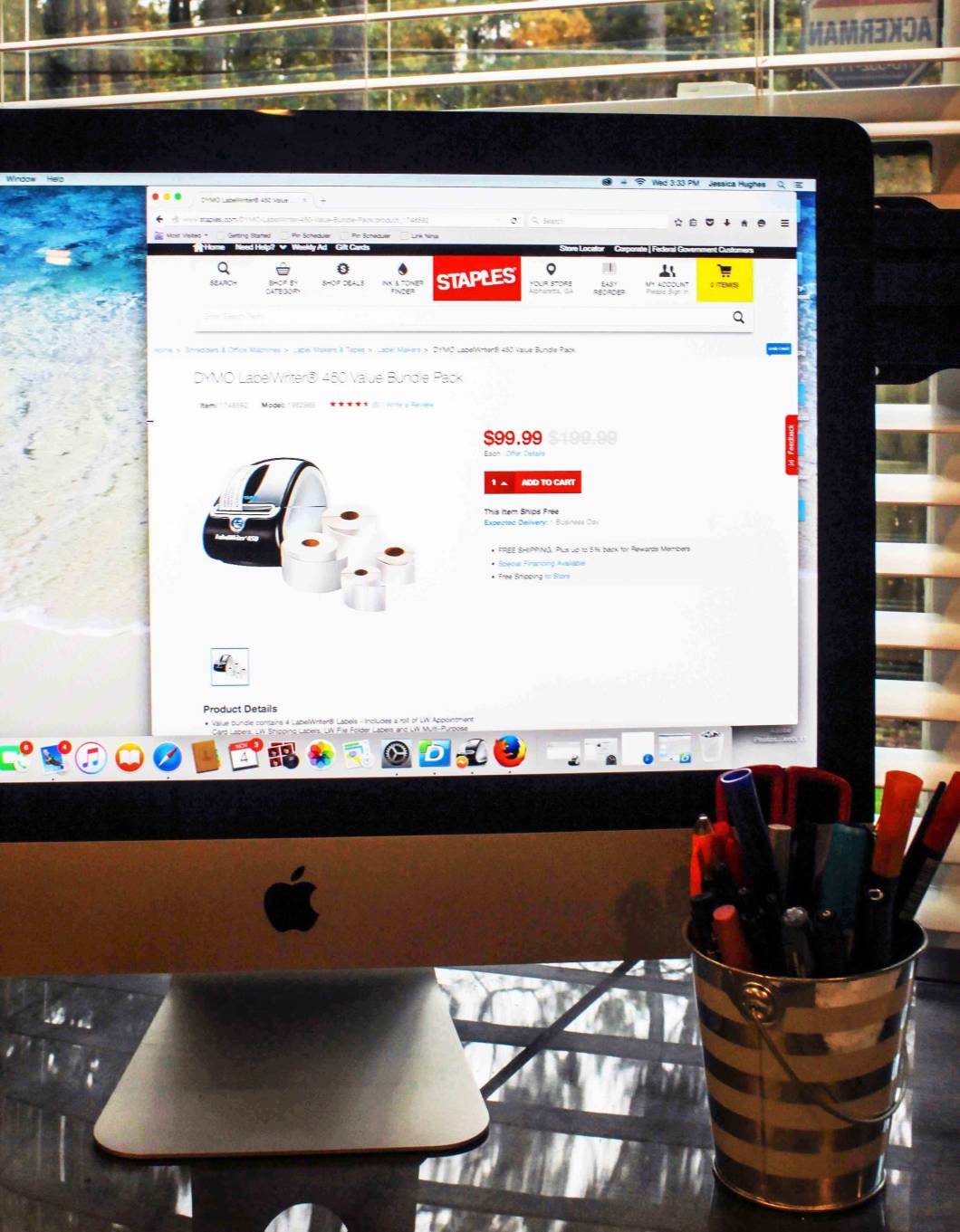 Life-changing ya'll. Seriously. DYMO LabelWriter® 450 will make so many of your business-related tasks easier! You can customize and print any type of label, addresses, name cards etc.. But the best part is, it doesn't use ink! Using heat technology and specialized paper, you will never have to worry about replacing an ink cartridge again. So the only upkeep you'll need to worry about is ordering more labels. This isn't just a money-saver, but a time-saver as well! If you need even more speed, there's also a LabelWriter® 450 Turbo (can also be purchased online or in select Staples stores) that you should look into as well. It's even faster, printing 71 labels per minute. It can also print out USPS approved stamps without a monthly contract or fee!
So how to get your small business organized? Let me show you with these easy steps: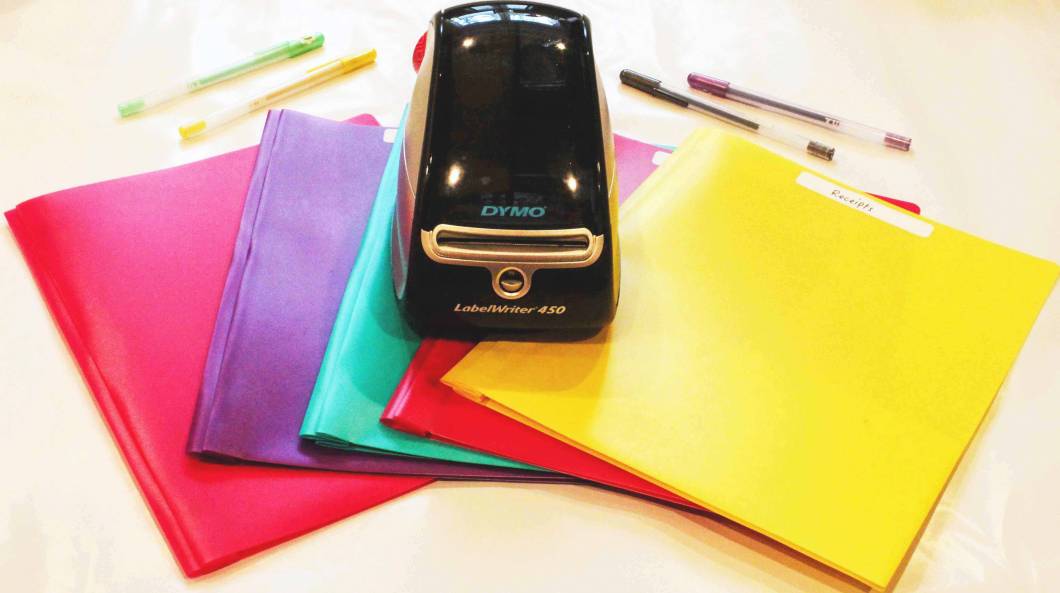 You will need:
Instructions:
First, use your Starter Guide to properly set up and Install your DYMO LabelWriter® 450. This took me 5 minutes total.
Next, open the DYMO software and make your labels for your folders. Again, it's very easy. Click the label size you are using, type in what you want to print, and hit the print button. For my small business I printed out: Taxes, Receipts, Expenses, Ideas, and Promos.
Label each folder. Now you can start sifting through all that paperwork on your desk and place in the correct folder. This will take the most time, but I promise that it will be worth it once you're done. I made sure to file each piece of paper according to date- most recent being first.
Breathe a sigh of relief!
Be sure to go check back every week for Staples Daily Deals for special deals on your favorite DYMO LabelWriter® products including DYMO LabelWriter® 450 Bundle, LabelWriter® 450 Turbo, and LabelWriter® 4XL Turbo!