This post is sponsored by Orville Redenbacher. All thoughts and ideas are my own.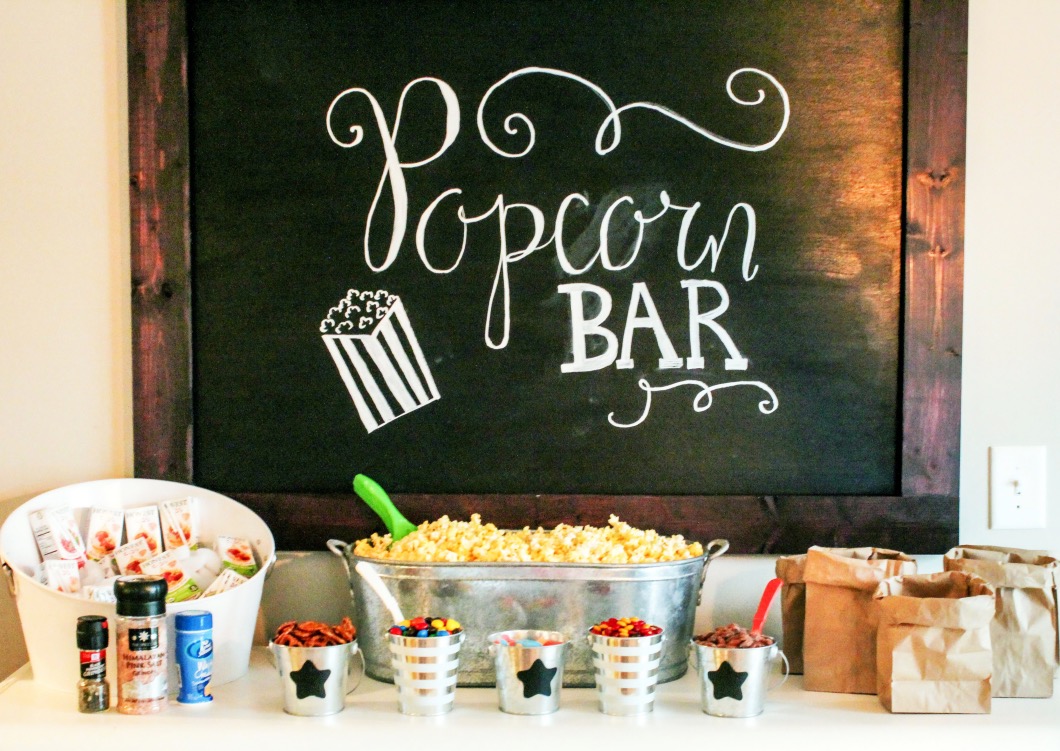 Who needs an excuse to have a party? Not this family! The day after Halloween seemed like the perfect time to have a movie in the backyard "drive-in." The weather, however, had other plans. So we had to bring the drive-in inside. Not to worry, everyone had a wonderful time! What made it so fun? This DIY Movie Night Popcorn Bar.
We used Orville Redenbacher's Movie Theater Butter Popcorn, and lots of it. Why Orville's? It's fast. It's easy to make. And it is so delicious! The Movie Theater brand has just the right amount of salt and butter to really make the popcorn bar a fantastic treat for everyone. Our guests enjoyed it so much they took goody bags home with them!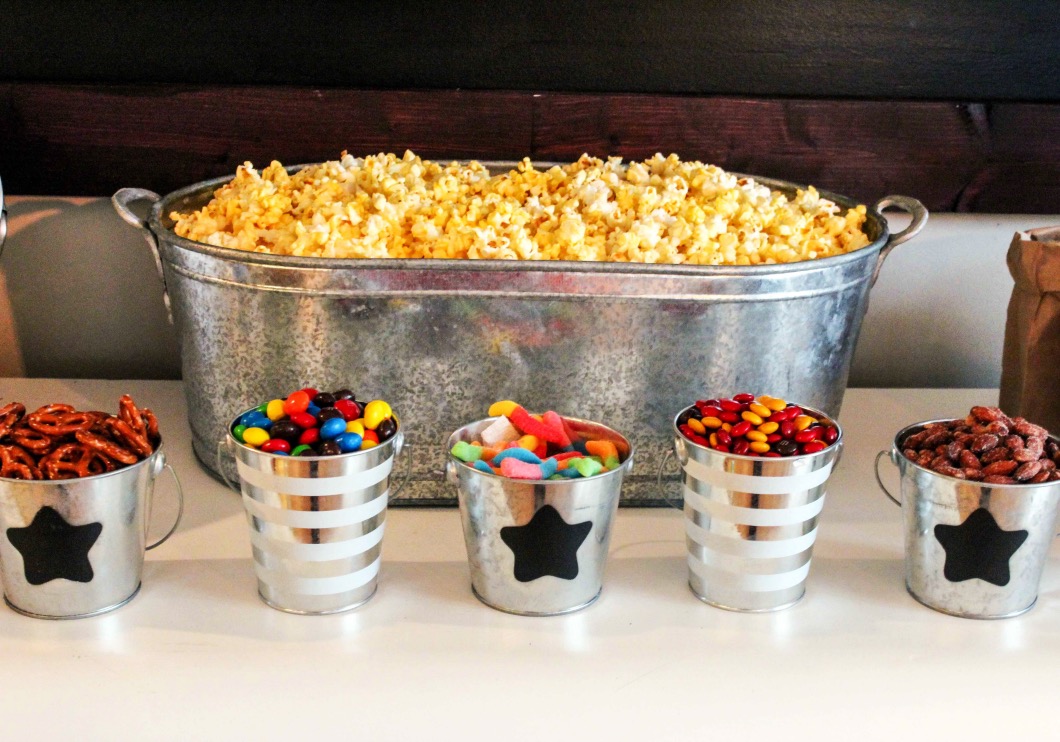 Here's what you'll need for the popcorn bar with links so you can order it all!
5 small containers Mini Metal Buckets,Pack of 12
5 plastic spoons Cool Change Reusable Color Change Spoons
1 big tub TableCraft BT1914 Remington Collection Galvanized Steel Beverage Tub, 19 Inch by 14 Inch by 9 Inch
1 large scoop Large 38 Oz. (Ounce) Bar Ice Scoop, Dry Bin Scoop, Dry Goods Scoop, Candy Scoop, Spice Scoop, Cast Aluminum (1, 38 Ounce)
10 bags of Orville Redenbacher's Popcorn
5 different types of popcorn toppings- candy, gummies, pretzels etc.
3 popcorn flavorings: salt, pepper, and cheddar Amish Country Popcorn Pack of 5 Gourmet Popcorn Seasoning Variety Bundle Sampler Set White Cheddar Cheese, Sour Cream & Onion, Cheddar Cheese, & Ranch Includes One (1) 6-oz Ballpark Style Seasoning Salt
15 brown paper bags rolled down as shown in picture below
LOTS of napkins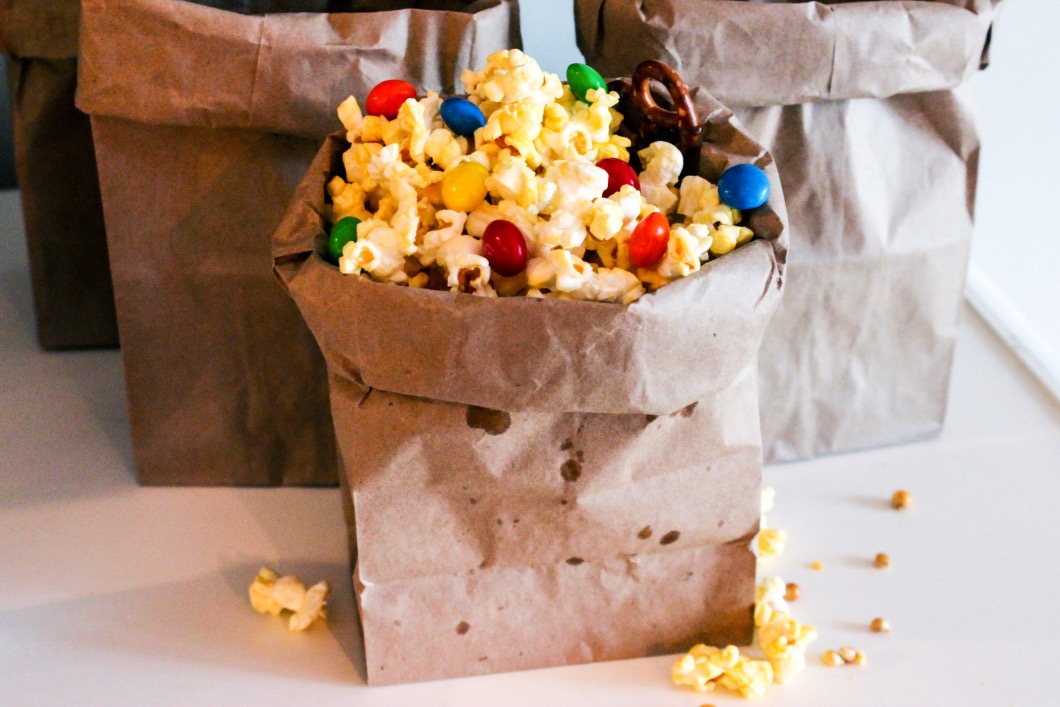 Popcorn Bar Instructions:
Set out your containers, flavorings, and paper bags as you see fit. I like the toppings to be right in front of the popcorn tub for ease-of use.
Pour popcorn toppings into smaller containers and place one spoon in each.
Pop the popcorn last so it's nice and fresh!
Place the popcorn in the tub and set out.
Make your bag of popcorn, top with deliciousness and ENJOY!
If you want to make the movie night even more fun for the kids, fold up some cardboard boxes and make them into mini cars! We added headlights cut from construction paper and a blanket to each box to make it more colorful. The kids AND adults had a great time. Thank you for the fun, Orville!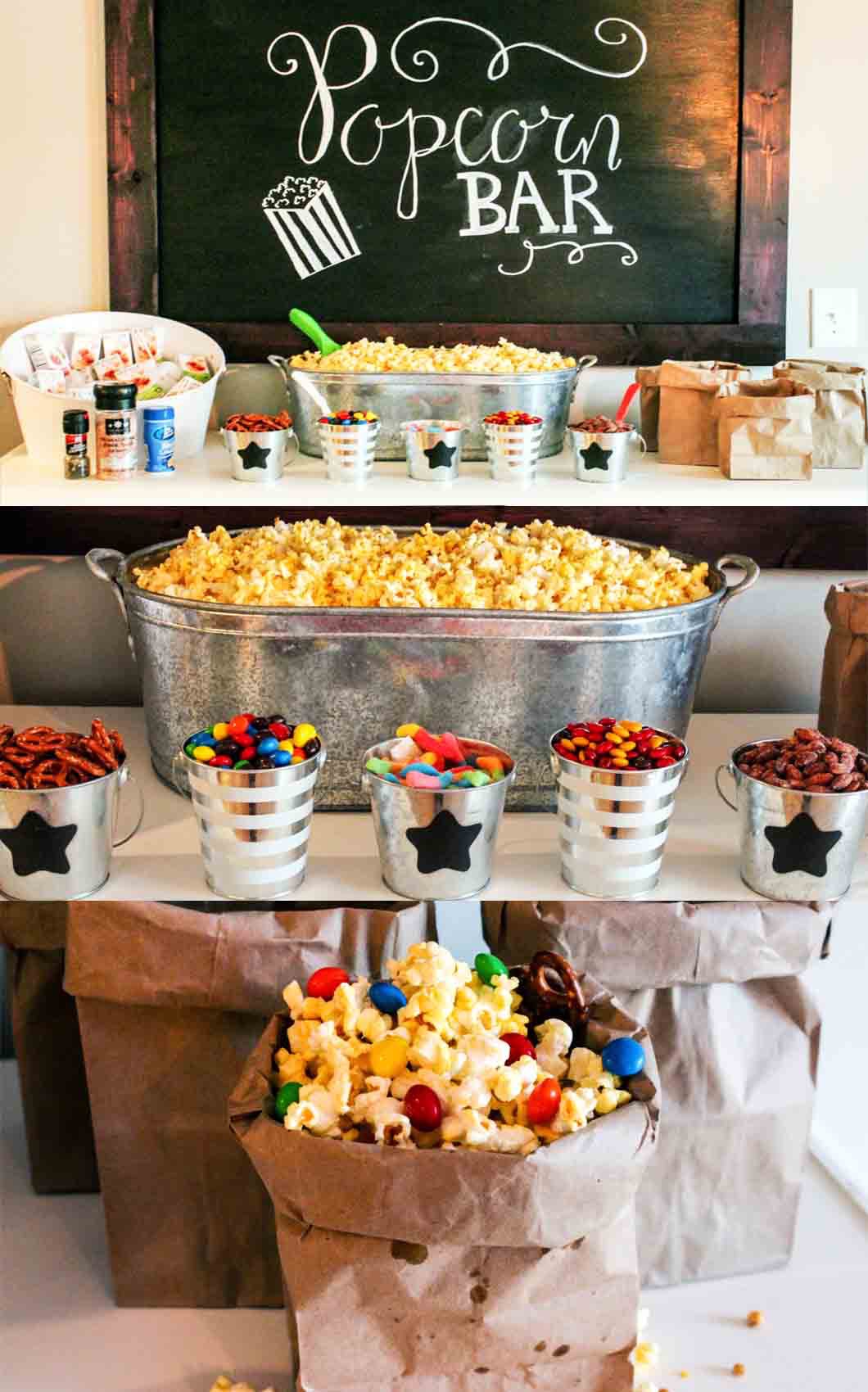 Orville Gives You More www.facebook.com/orvilleredenbachers