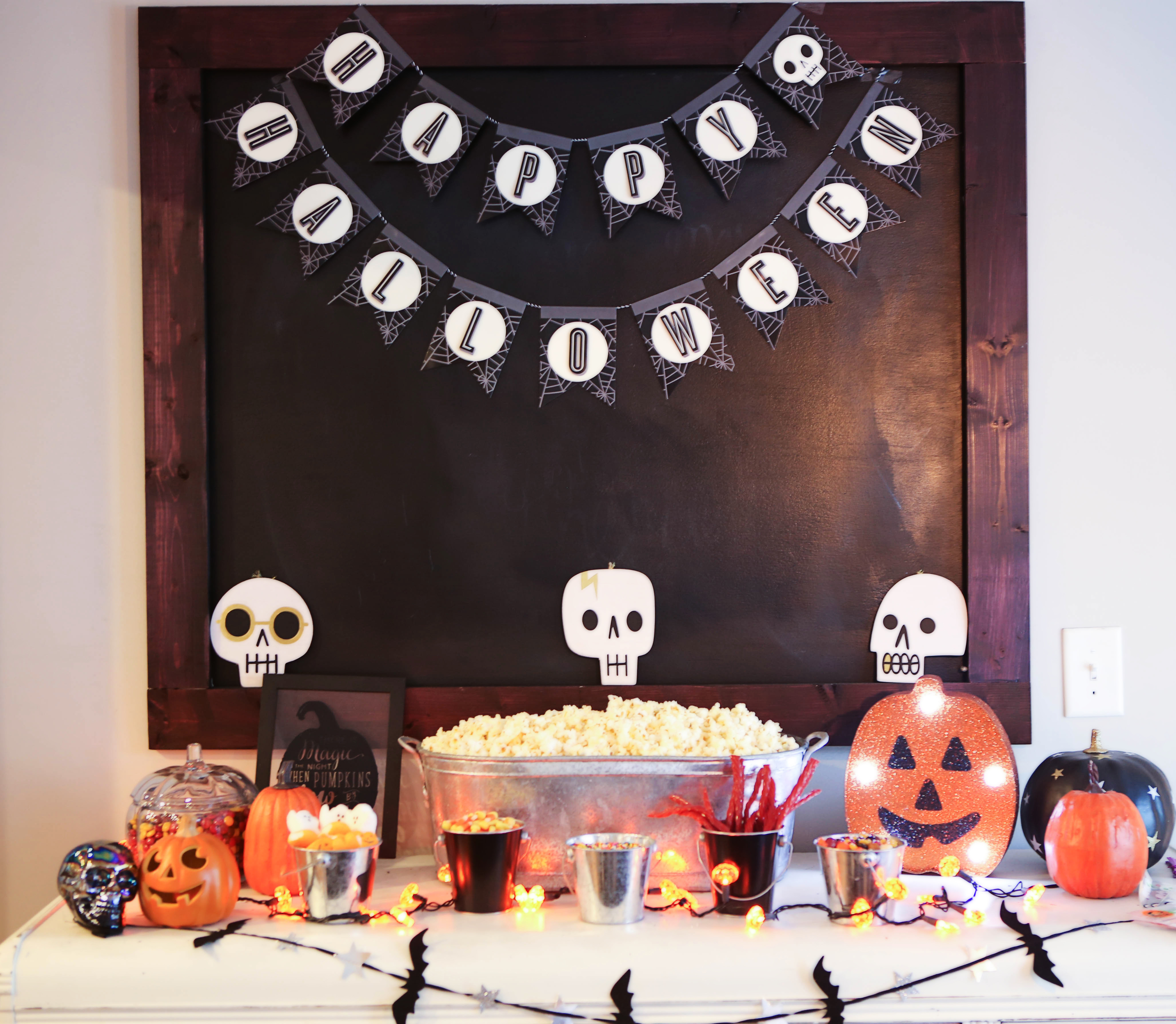 Ya'll know how I love my Popcorn Bars! The one linked there has been featured on Food Network, Red Tricycle and many more. So I figured it was time to start putting a holiday spin on my favorite party set up! Here is a
Halloween Popcorn Bar
What You'll Need For Your Halloween Popcorn Bar: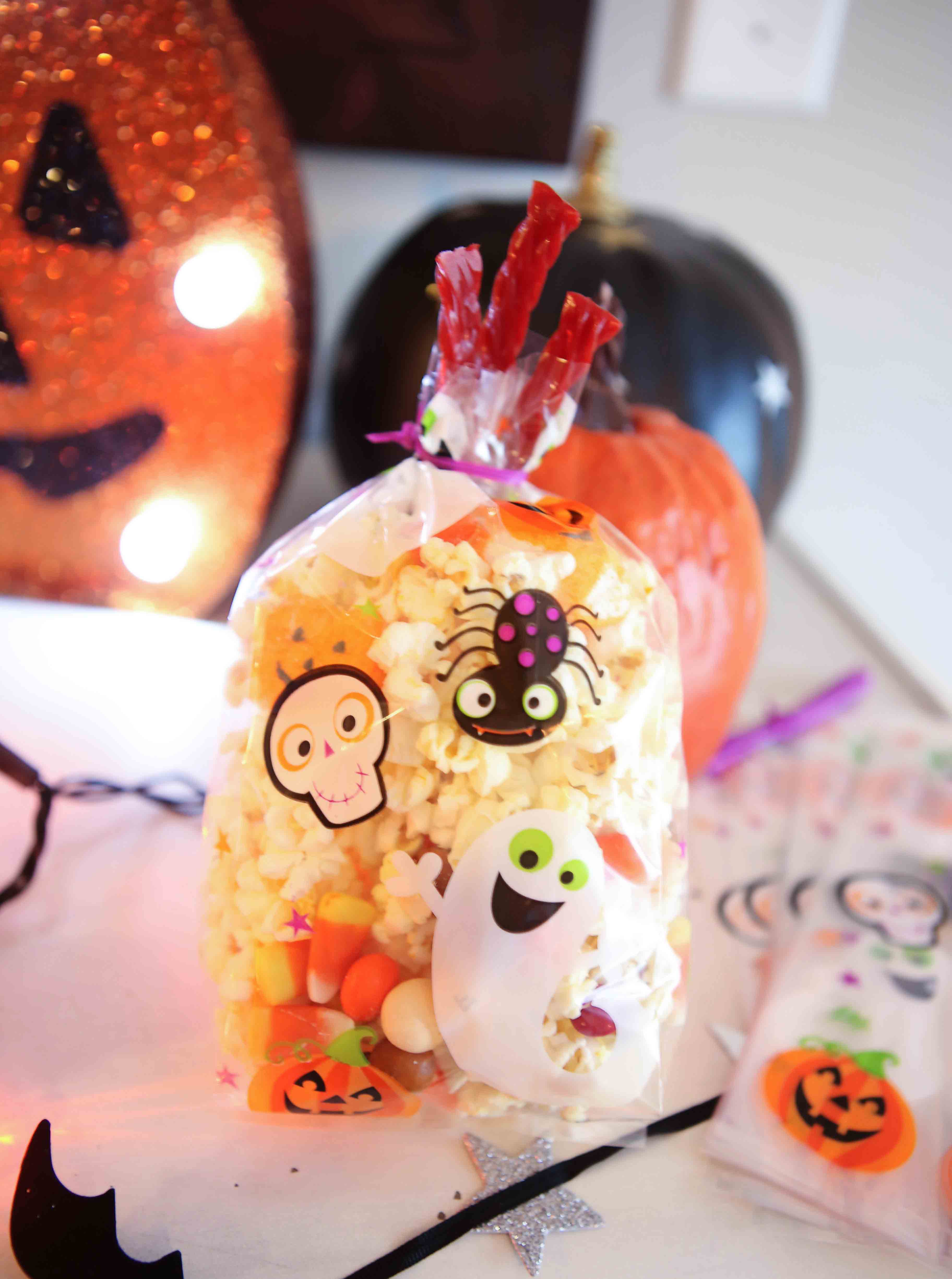 How to Decorate and Set-Up Your Halloween Popcorn Bar
Gather all your decor items and place them how you'd like on your long table/bar area. I set mine up as follows: big tin in the back center with the little tins in front. I then place the decorative pumpkins and skulls around those. I finished it off by twining the pumpkin lights throughout the setup.
Pop LOTS of popcorn. I like to use lightly buttered popcorn . It should almost overflow the beverage tin.
Pour the candy in each tin and place a scoop in each as well.
Lay out the goodie bags, turn on the lights, and enjoy your party!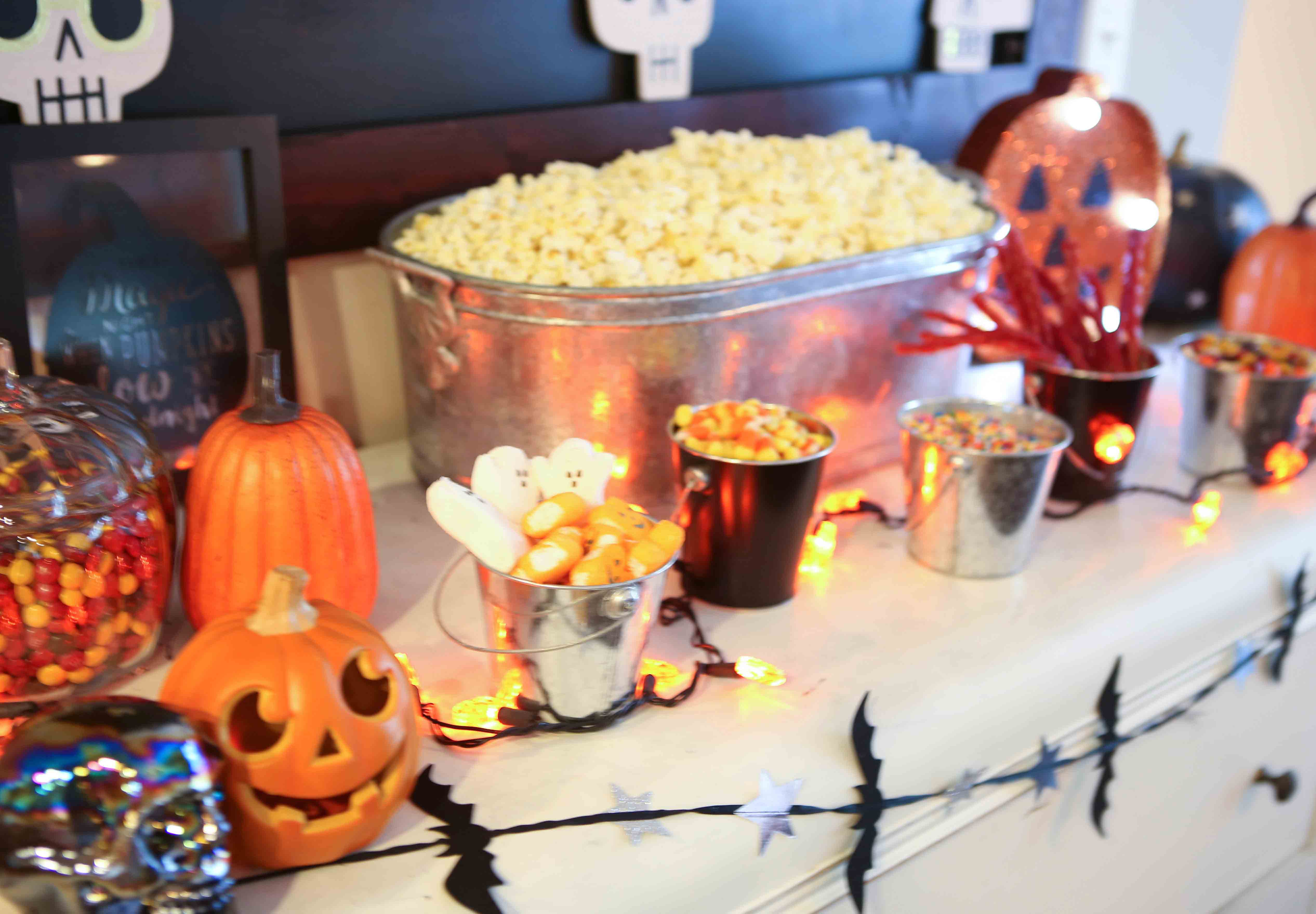 There's a reason why I love the Popcorn Bar set up: it's fast, easy, and everyone enjoys it! When I put this together I don't know who loved it more- the kids or the adults. I would love to see how y'all style your popcorn bars!