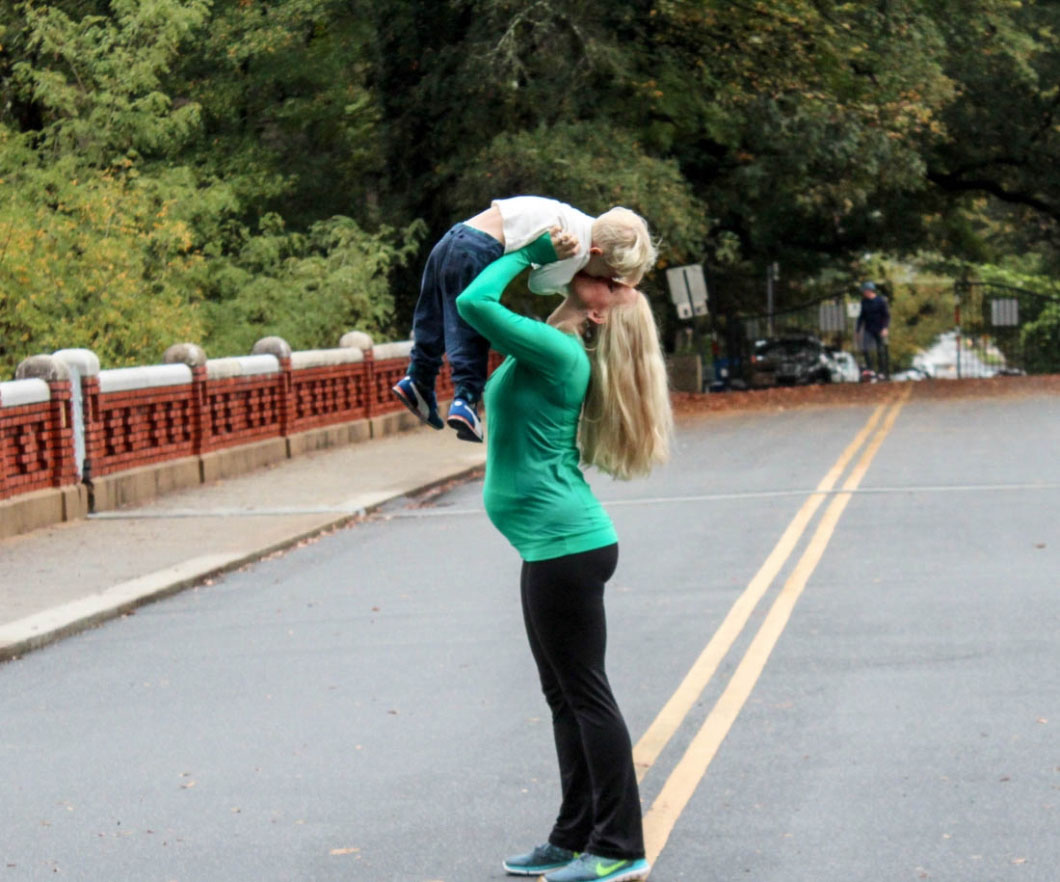 Oh hi 3rd trimester, where the heck did you come from? Hormonally I'm much better this week, but whoa did I get some preggo aches and pains. Extreme fatigue and sore ligaments were my biggest issues. One night I slept 12 hours straight! I'm not gonna lie, it was glorious. And the aches and pains- definitely didn't have this with Hudson. Nothing I can't live with, but the worst was the whole feeling like I'd been kicked in the lady bits part. With a steel toed boot. I called my doctor to see what I should do and she recommended wearing a support belt. I was skeptical at first but it totally worked! My mom, Hudson and I all went hiking for about 4 hours and I had no troubles whatsoever!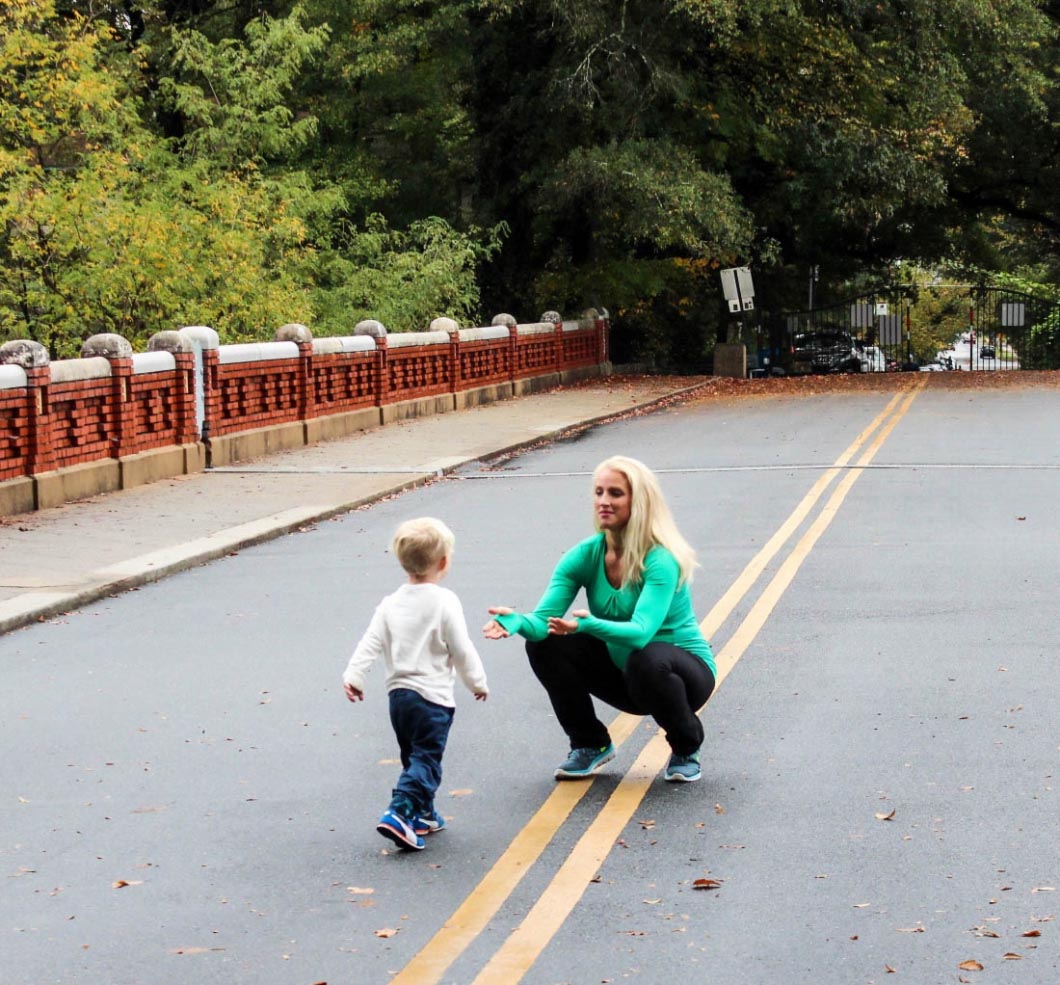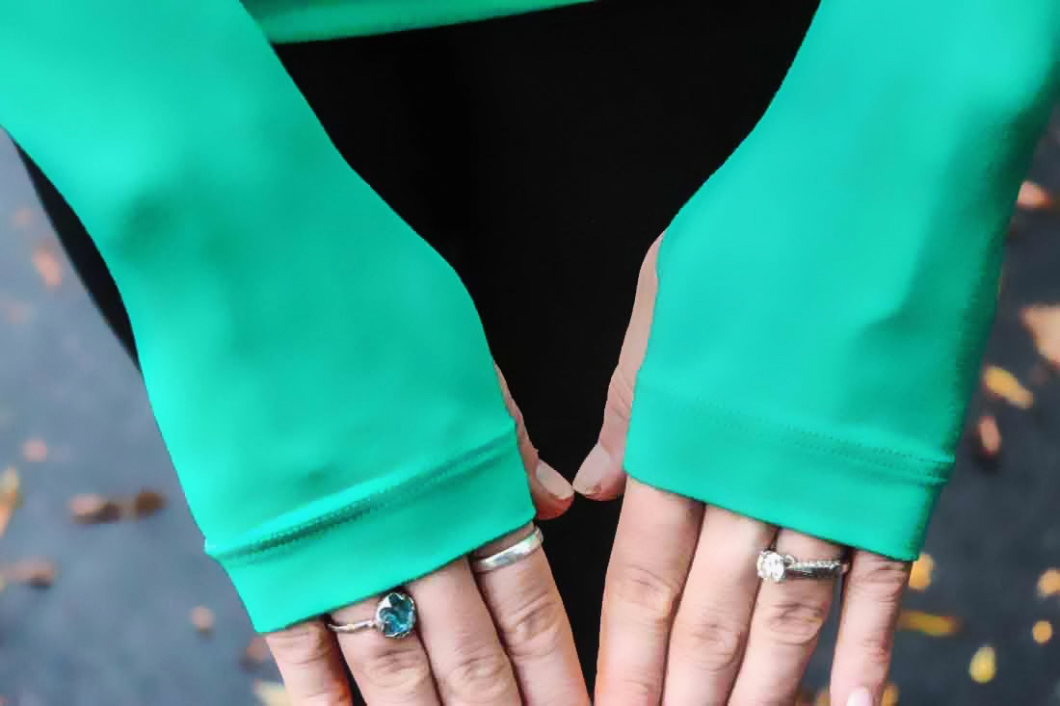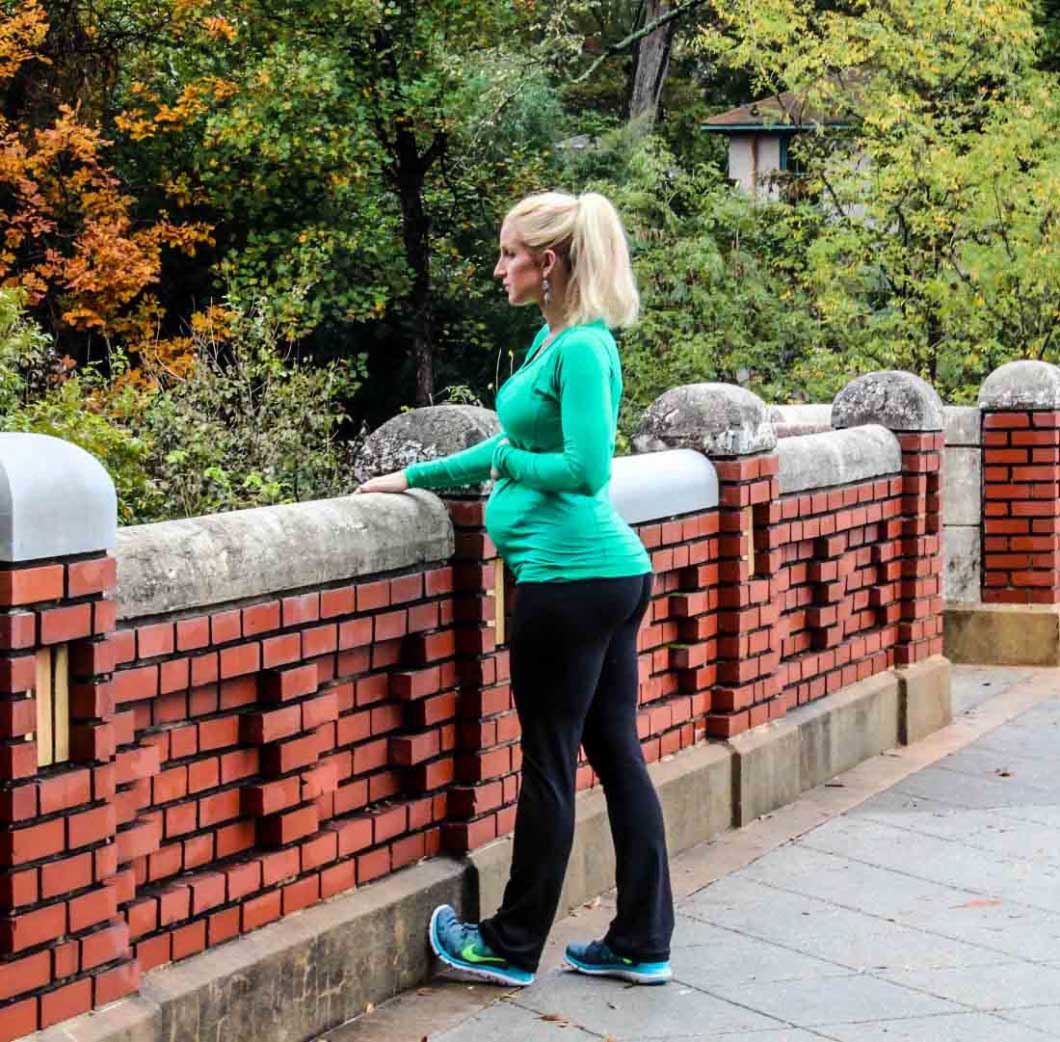 Exercise: The week started off with some pretty poor workouts. But as soon as I got that support belt I was back to kicking booty. I am LOVING strength training, dance classes, and hiking with the family. I'm also pretty stoked about this Mumberry Fit outfit. The shirt and the pants are paneled so it's double the support while I workout. I love the emerald green of this shirt! And the flare in these pants evens out the extra large booty I'm growing 😉 Comfortable, breathable, and flexible. Definitely an outfit I'll wear even after baby.
Hormones: Chillin' at the moment and having lots of nesting urges which I love.
All: Any and all aches and pains are welcome so that I can grow this baby girl. The closer her due date looms, the more excited I am. We have no nursery to speak of but this sweet babe is going to be SO loved.
Until she gets here I'm going to enjoy dressing this bump. I've had a lot of questions about maternity coats and the only one I've gotten or will need is this Momo Maternity peacoat. I love the little details of it: like the gold zipper, the enlarged lapels, and the bow tied right over my bump. They're also having a SUPER sale on all of their coats so hurry and SHOP!