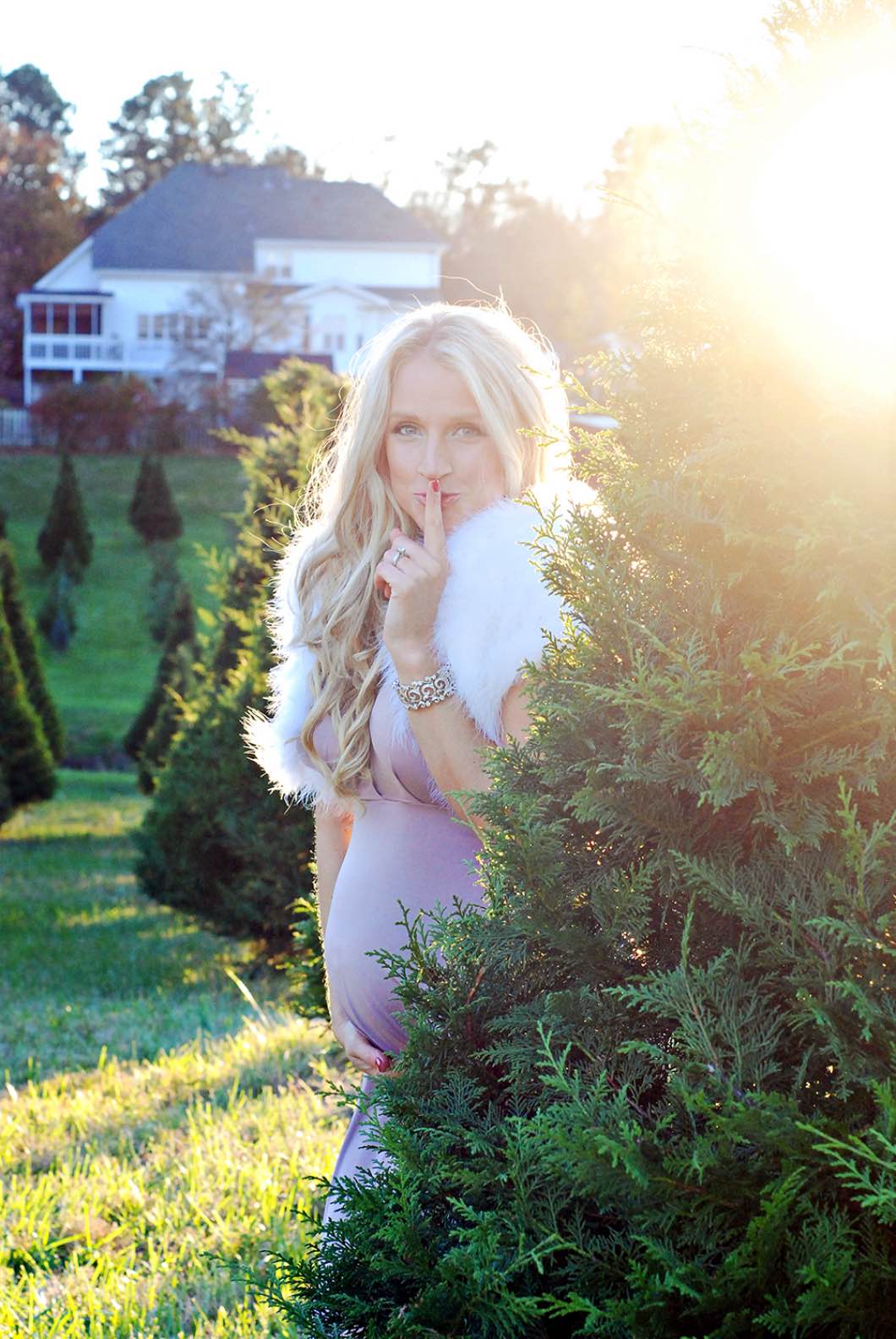 And time just keeps slipping by. Only 8 more weeks until my due date and I am trying to soak in this goofy shaped belly of mine! Update from last week: my PGP is healing and I'm going to the doctor today to discuss future exercise etc. A week without exercise may not seem like a lot to most people. But it's my outlet and my mental sanity, so here's praying they allow me to get back to it!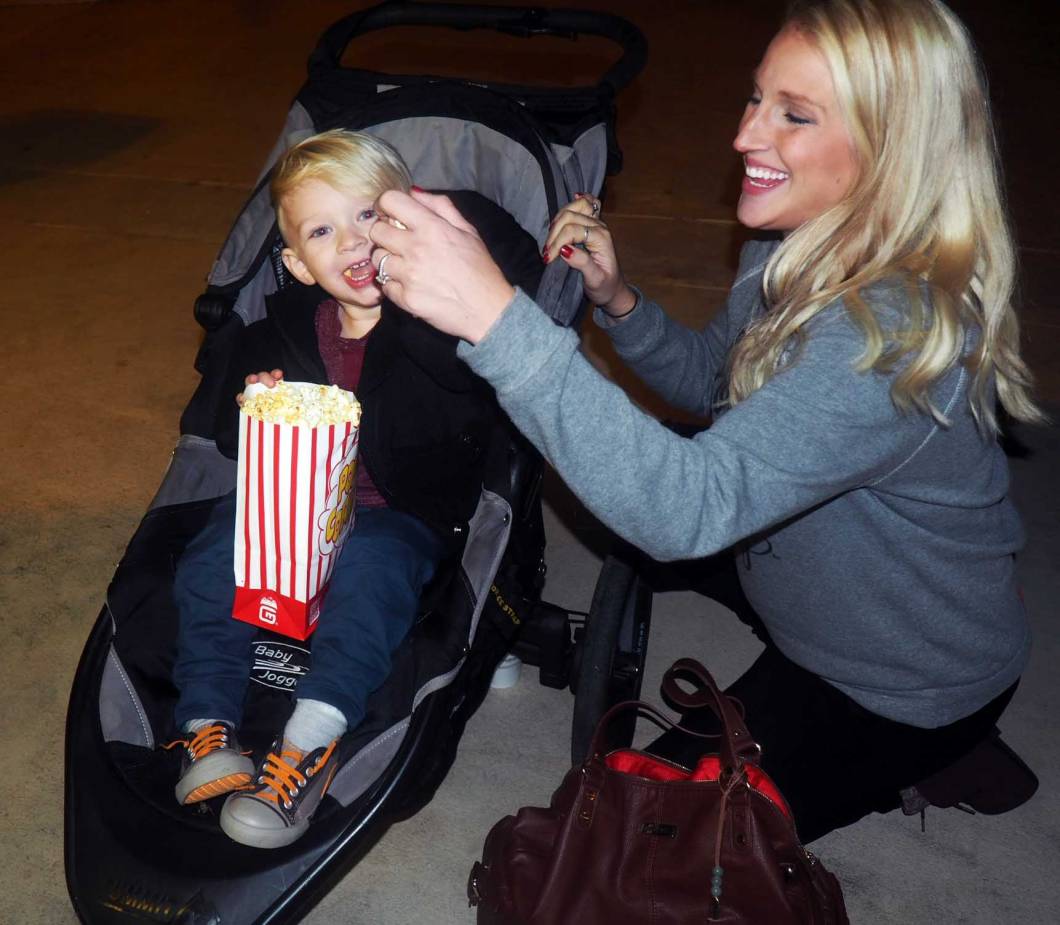 Hudson is still a bit of a clingy mess, but lots of play and loving seem to be our best remedy. We took him to the Magical Night of Lights at Lake Lanier and had the best time! He oohed and aahed over all the pretty displays, then rode the toddler roller coasters for about an hour. I'm hoping for more holiday-filled fun this weekend.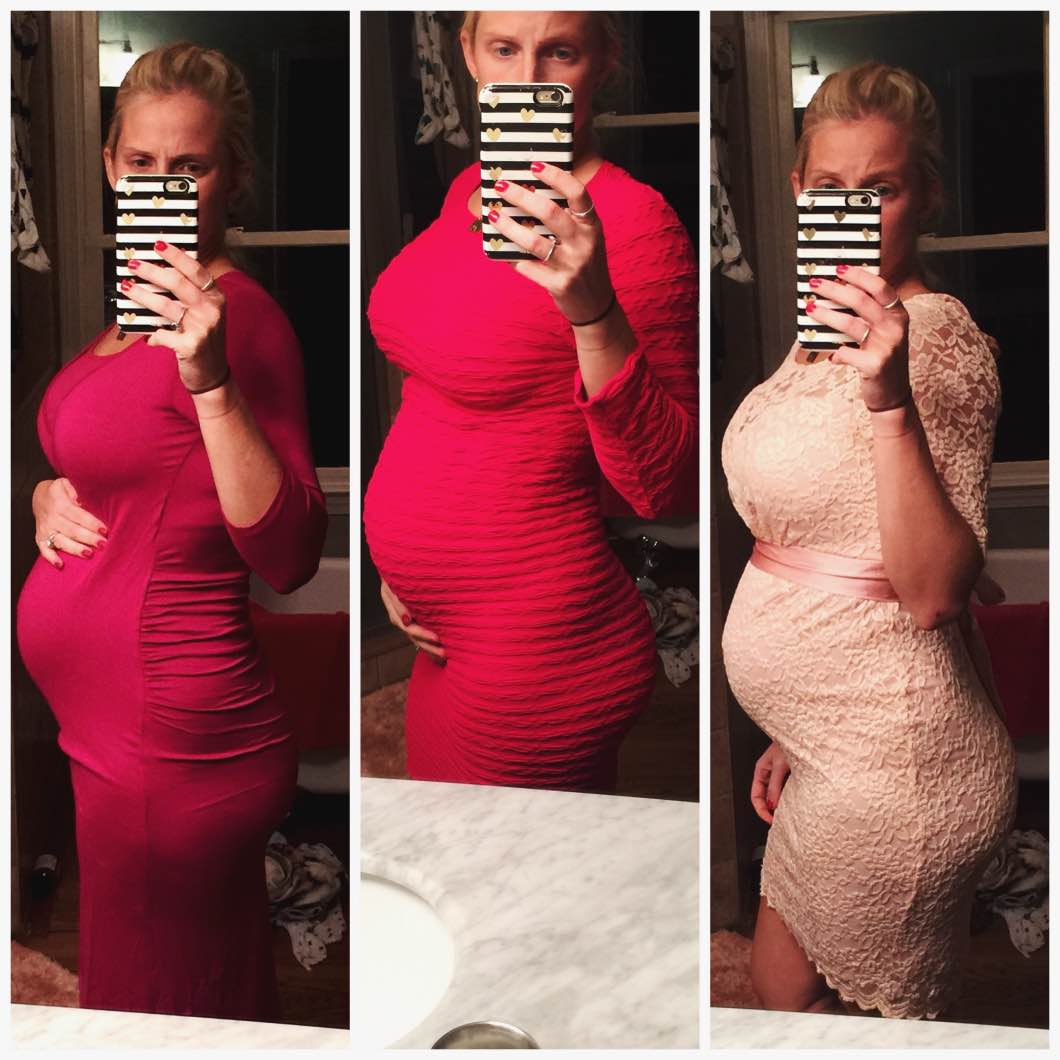 Also this weekend is my baby shower!! I can't even wait!! If you follow on Facebook or Instagram, you'll have already seen this picture. I let ya'll pick my shower dress from Bump Style Box! The clear winner was the lace on the right, but I'm also contemplating keeping the hot pink because it's SO fun. The one on the left has a fun asymmetrical hemline and side zipper, so I may also keep that one for a holiday party or two. Obviously, I'm a huge Bump Style Box fan. Can't wait to tell ya'll all about our fun weekend!
WOrkouts: NADA
Hormones: ehhhh ok.
Overall: Excited about this baby but sick of sitting on my widening behind 😉