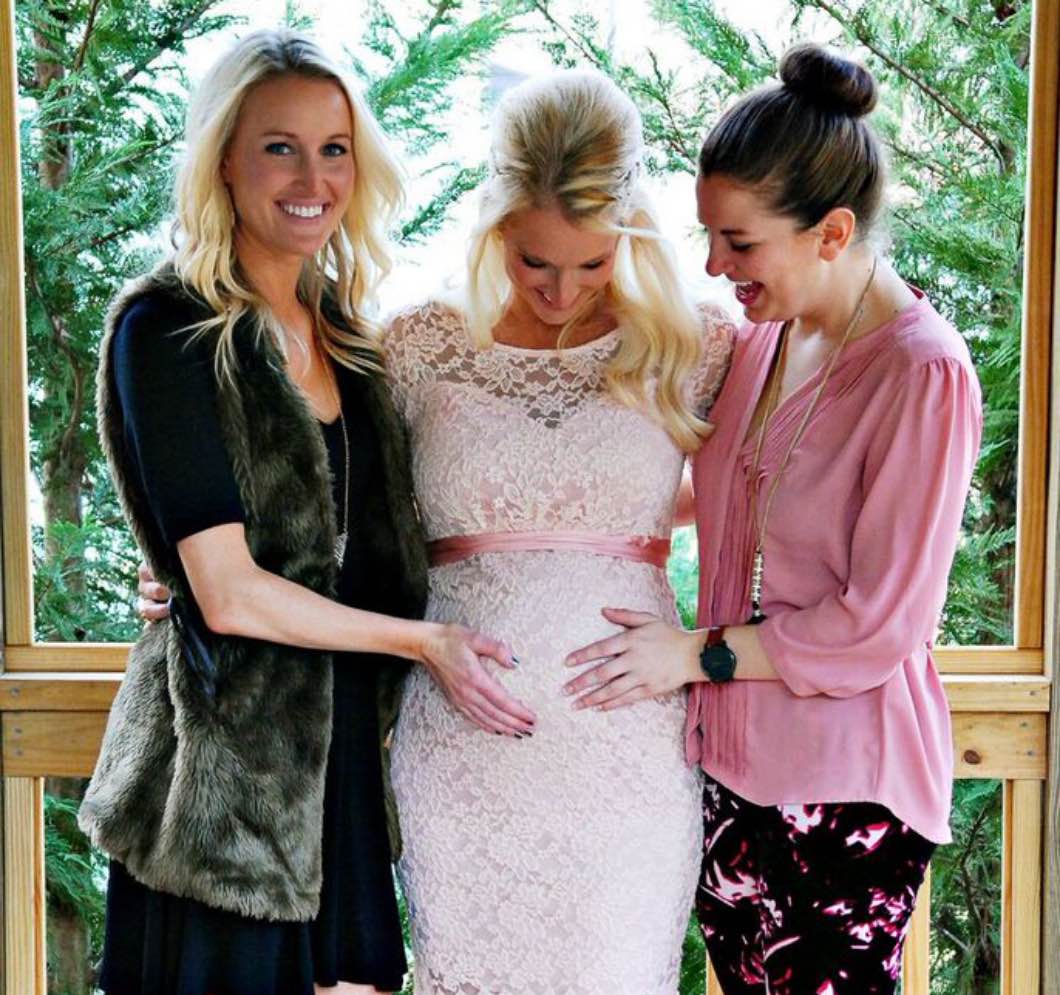 This picture pretty much sums up this past week: joy. Jason got a promotion last Friday AND I got cleared for exercise, my sister-in-law got engaged and we found her dress AND venue on Saturday, and Sunday was my baby shower. Just a weekend full of happy news and occasions. Below you can see all sorts of fun from the shower. With Henley being my second, I didn't expect my friends and family to be AS excited and eager to dote upon her. Boy was I wrong. The shower showed me just how much this sweet little bunny is loved already! I definitely teared up a couple times, but there were tons of laughs as well. P.S. All photos are by Joleen Pete Photography. Because she's amazing.
LOOK AT ALL THE CUTENESS!!! I can't even stand it!!
The little girl things. I mean, tutus and bow and glitter. I can't even take it.
All of the lovely ladies who came to celebrate the babe are in the first picture, and my beautiful hostesses are in the second. All I can say is I am so thankful my daughter will have women like this as role models in her life.