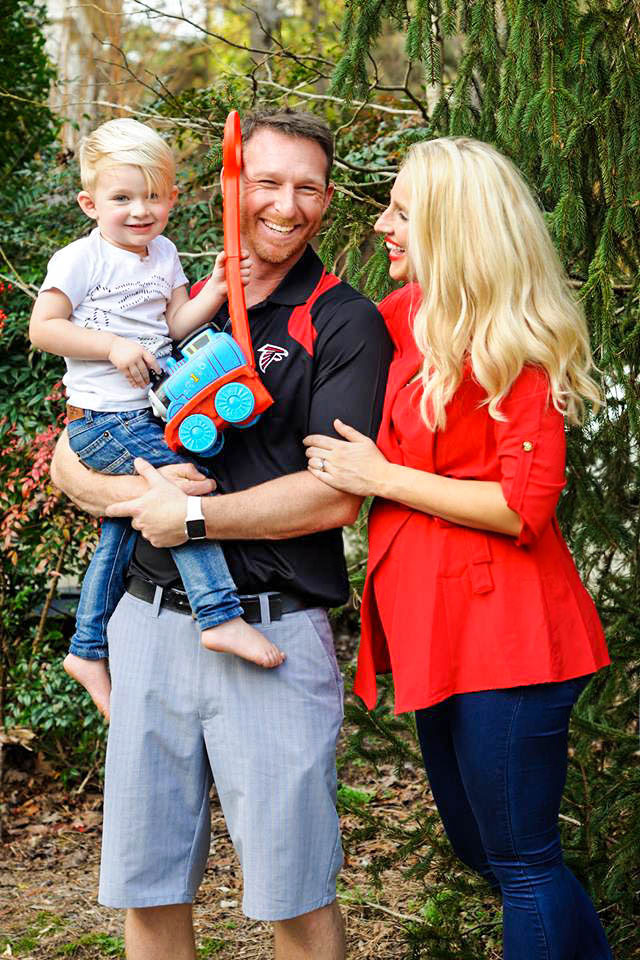 Yes, I am fully aware I'm jumping the gun on the 36 week bump date but I know none of you want to read this on New Years 😉 This past week was so fun! Although Huddy and I came down with some nasty, coughy flu thing, we spent the week watching Christmas movies, reading Christmas books, and getting into the overall spirit. By Christmas day we were feeling a lot better and little man had the time of his life. Which made it the best day ever for Jason and I! He was overjoyed with every single present, so we spent the whole day just playing and snuggling as a family. You can see in the pictures below he played himself into a coma not once, but twice! I'm not complaining as those sweaty happy boy cuddles were fabulous. Saturday and Sunday were spent having more Christmases with our extended families, and he again was a bundle of pure happiness. I used to think I loved Christmas, but after experiencing it with Hudson I am in a whole new realm of obsessed with this beautiful season. I can't wait to share it with Henley next year!
Pregnancy news: we found our doctor and our hospital, so everything is set. One the medical front. At home, not so much. We still have nothing ready but I've been in super nesting mode the past couple days so I plan on having that sorted out very soon. Other than that I'm feeling pretty good! I am having lots of uncomfortable Braxton Hicks, and as you can see in the picture below baby girl is locked and loaded. I'd totally be ok with her coming at 38 weeks, but I'm also fine if she stays until 40 so I can really get the house organized and ready for her arrival.
Exercise: still working out 5 days a week! With that and the crazy cleaning phases I go through I'm pretty exhausted at night. But slightly less hormonally imbalanced so it's worth it 😉
Hormones: Whew the last 4 weeks are rough. Totally forgot about this emotional roller coaster. Someone pray for Jason and maybe buy him a beer if you see him out.