Why the Third Trimester SUCKS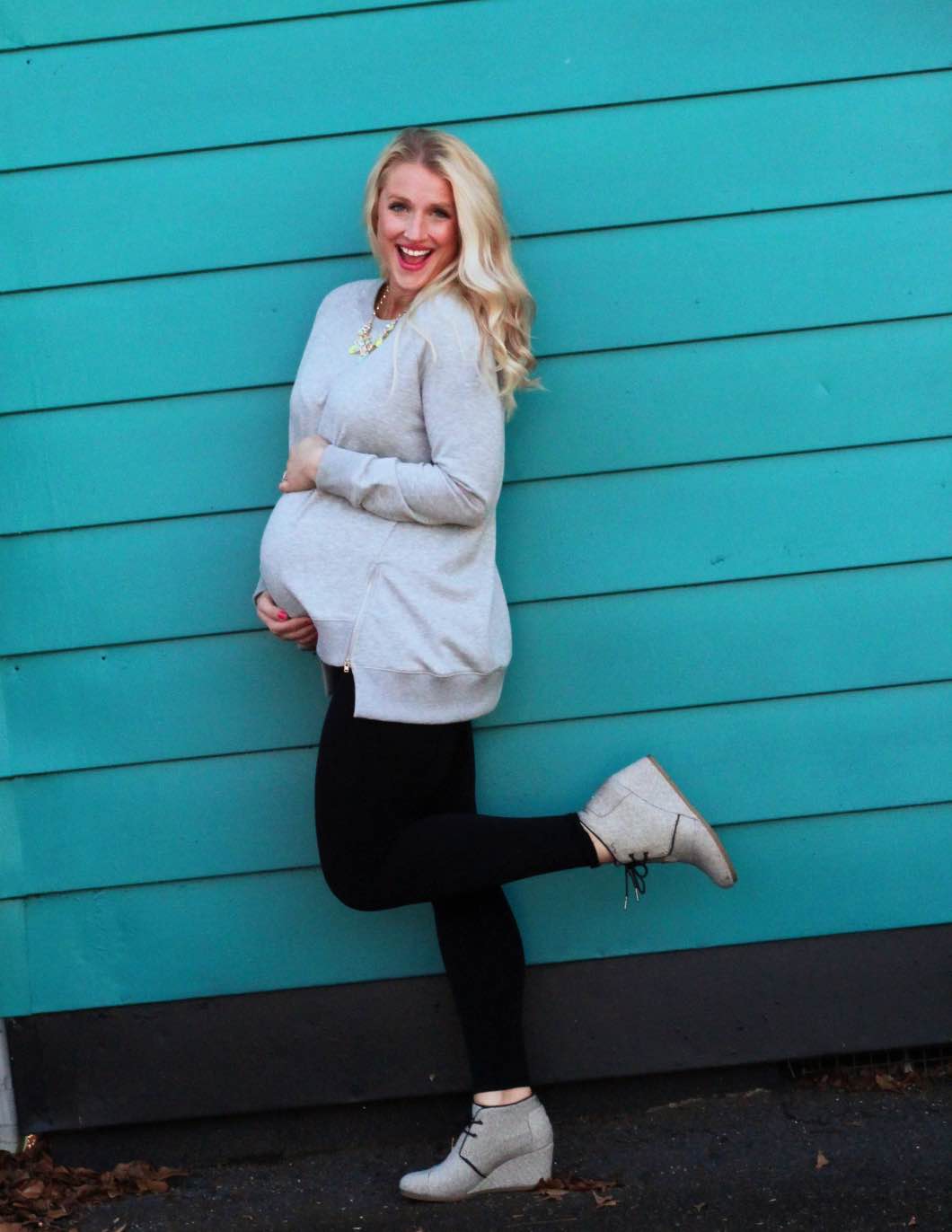 People keep asking me- "You're so close, aren't you so excited?" Um, DUH! Get this alien OUT OF ME!! I mean that in the most loving way possible by the way, I swear. I'm just OVER being fat and round and swollen and gross. So done. The "glow" has left the building, people. More like run from it, screaming. The third trimester just sucks, and here's why:
Cellulite: I mean, seriously? I'm making a human here. Do I have to look in the mirror and see craters in my thighs and butt? I even have dimples on my knees! Why???
Cankles: In the same vein- WTH? My calves and feet have no differentiation- it's just this glob of flesh above my sneakers. It's even better when people notice: "OMG honey look at your ankles!" or "You're so swollen" No shiz Sherlock. I am well aware how disgusting I am, but thank you for pointing it out.
Heartburn/Acid Reflux. I mean, who doesn't love that elephant sitting on your chest feeling? And bring on the vomit! Wahoo!
Backaches/Bodyaches: My body hurts. My back hurts. My belly hurts. Everything hurts. Don't touch me. Better yet don't even talk to me.
Because Hormones. This should be number one because HOLY TOLEDO BATMAN if you breathe on me wrong, I will deck you. It's not you, it's me. I can swing from bawling my eyes out over a sweet commercial, to yelling obscenities at drivers on the road, to laughing hysterically for no reason- all in the matter of minutes. Temporary Insanity due to pregnancy has to be a medical diagnosis- right?
Other people– That comment you're thinking of making about my belly? Don't say it. Im cranky and gross and if I hear "My you've REALLY popped" or "WHOA BELLY" one more time.. let's just say it won't be pretty. Also, don't take this beach ball under my shirt as an invitation to tell me all about your beautiful pregnancy and delivery and how much you looooooved it. At this point, I don't care if you birthed a magical unicorn. Actually, pretty much anything you say to me regarding pregnancy will piss me off, so your best bet would be to just NOT.
Exhaustion/Insomnia– I'm so tired I can't get out of bed, but I also can't sleep. Why? Because pregnancy! Shouldn't our bodies know we need rest before that little dictator shows up, keeping us awake every single night?
Peeing your pants. It's gonna happen, and it's gonna be embarrassing. "You ain't cool unless you pee your pants" – Thank you Billy Madison.
NO ALCOHOL– The best way to deal with alllll of the issues above would be to have a large glass of wine. Or bottle. Or a shot or two. But apparently that's frowned upon during pregnancy. So no alcohol. And every time my significant other orders a scotch or margarita I want to punch him in the face.
The Wait– Its excruciating. Because not only am I feeling and looking like I was put through the wash one too many times, I am just DYING to hold this baby.
I am well aware it will all be worth it in the end. This is not my first rodeo. But right now just let me wallow in self pity and chocolate until my bundle of joy shows up, ok?