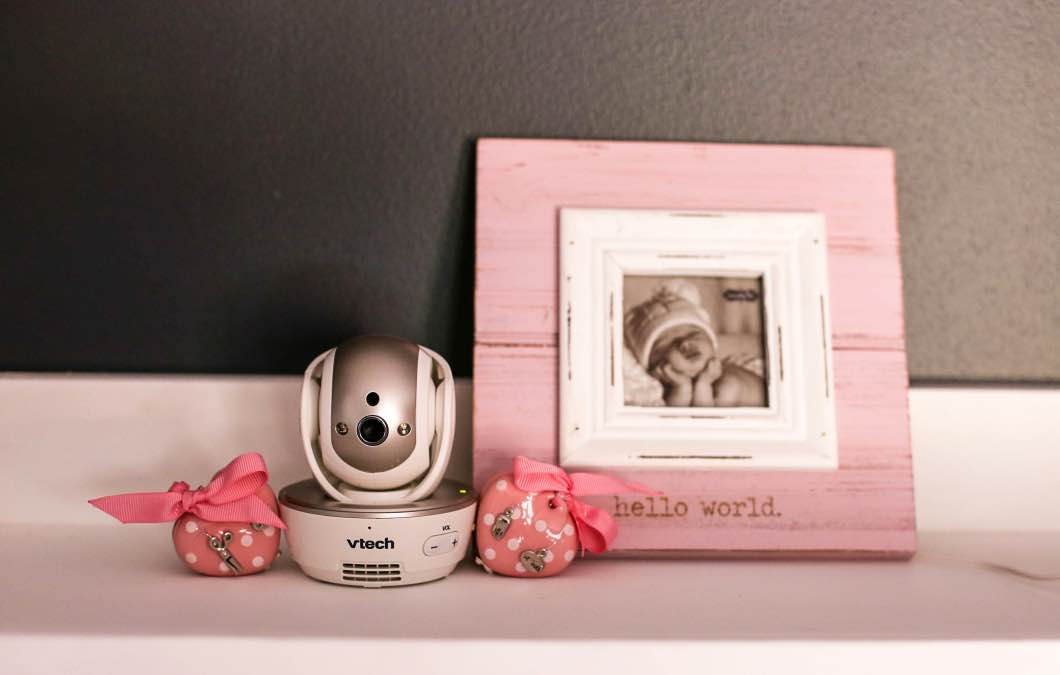 I have the cutest video to share with ya'll! I just started laying both kids down for a nap each day in their respective rooms. Yesterday I was folding laundry when I heard Henley start fussing. I was on my way up to get her when I also heard Hudson's sweet voice on the monitor. So I grabbed my phone and videoed this moment on our VTech VM343 monitor:
He's saying "Shhh sweet baby." And then he starts singing "Twinkle Twinkle Little Star". Be still my heart! I am so glad I got this on video! Now on those rough mommy days I can just go back and watch this touching moment between my two littlest loves.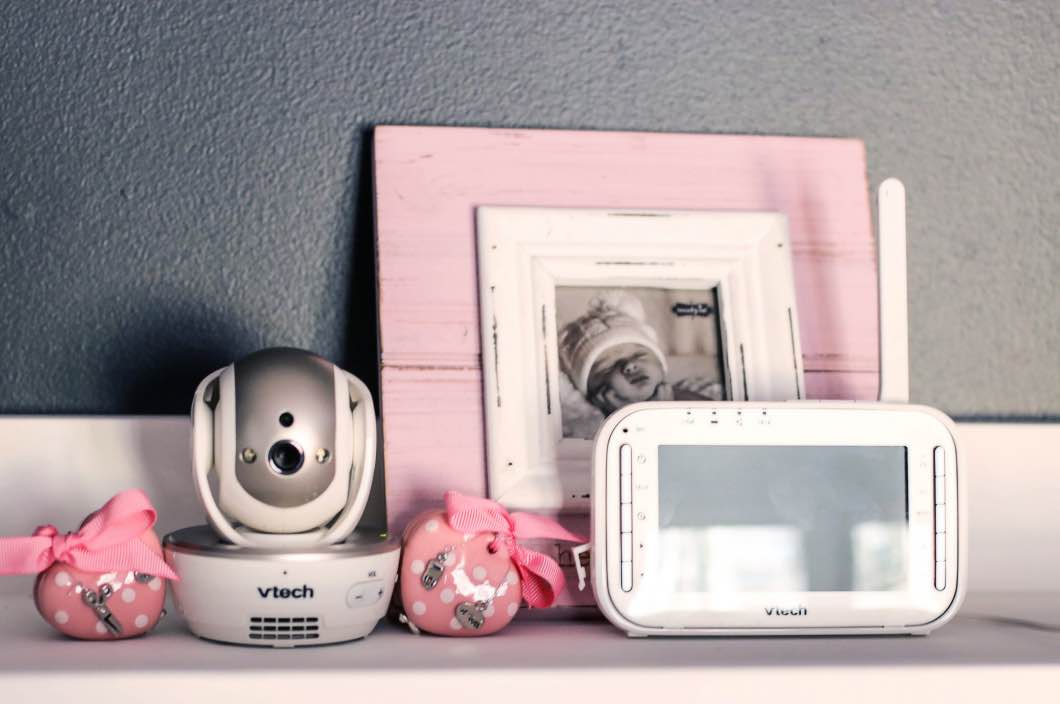 I'm really loving this VTech VM343 Baby Monitor! And not just because I can catch adorable videos like the above. It also has some pretty fantastic features. The camera is full-color, high-res, and night vision enabled. It feeds directly to the 4.3 inch video monitor, which is large enough to allow prefect viewing of your little one. You can feed up to 4 cameras to this one monitor and watch all 4 at once! You can also control each camera with the monitor- up to 270 degrees side to side and 120 degrees up and down. My favorite feature is that the monitor can be up to 1,000 feet away from the camera and still receive a clear transmission. So if I need to run down to the mailbox I won't miss a second of watching my little girl.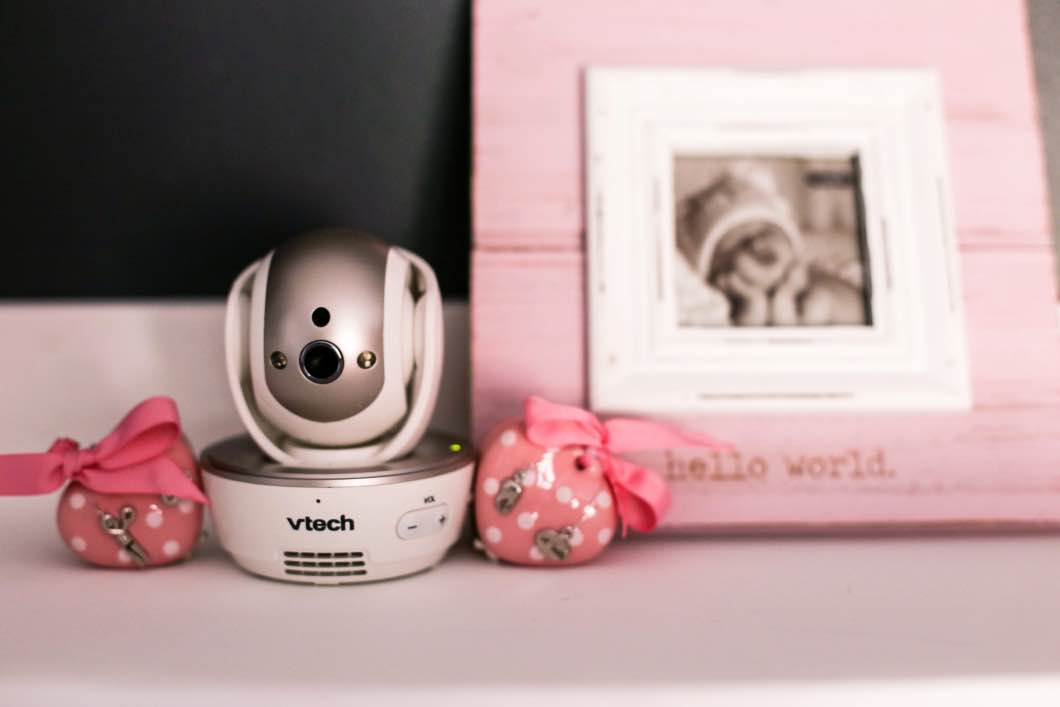 I was selected for this opportunity as a member of Clever Girls and the content and opinions expressed here are all my own.