Triple Crown Braid Hair Tutorial with Goody
This shop has been compensated by Collective Bias, Inc. and its advertiser. All opinions are mine alone. #GoodyBrushEd #CollectiveBias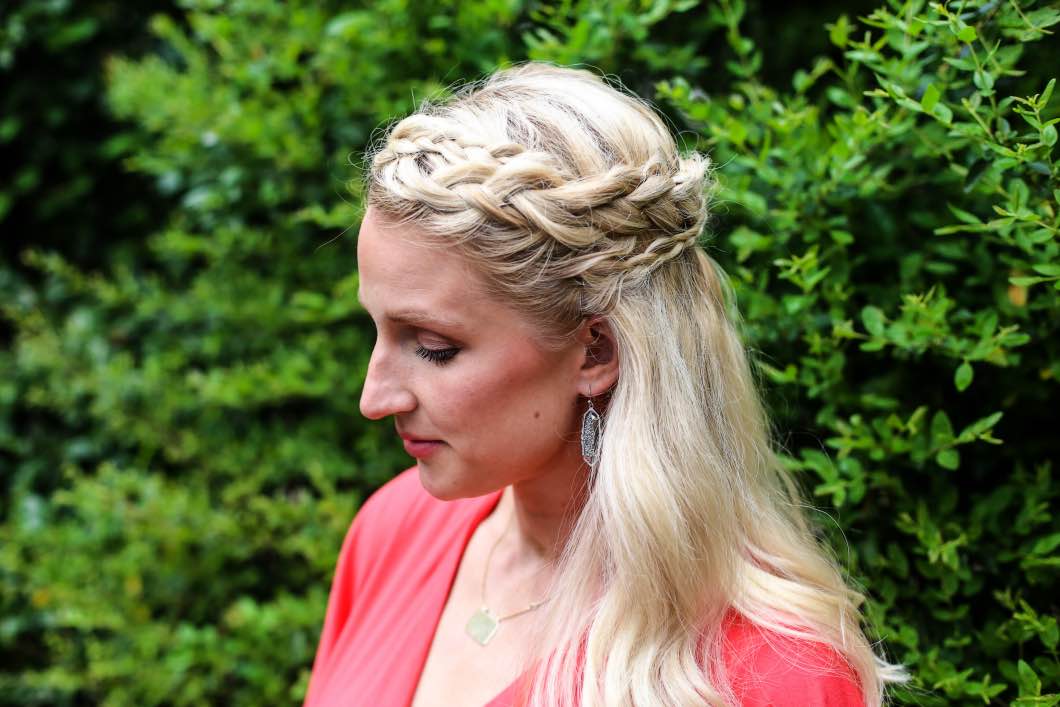 I've been promising a hair tutorial for awhile now, well finally it's here! I have been loving the crown braids I've been seeing, so I decided to do my own twist on this classic look. It's a triple crown braid and it is AWESOME. If I do say so myself 😉 Here is the tutorial: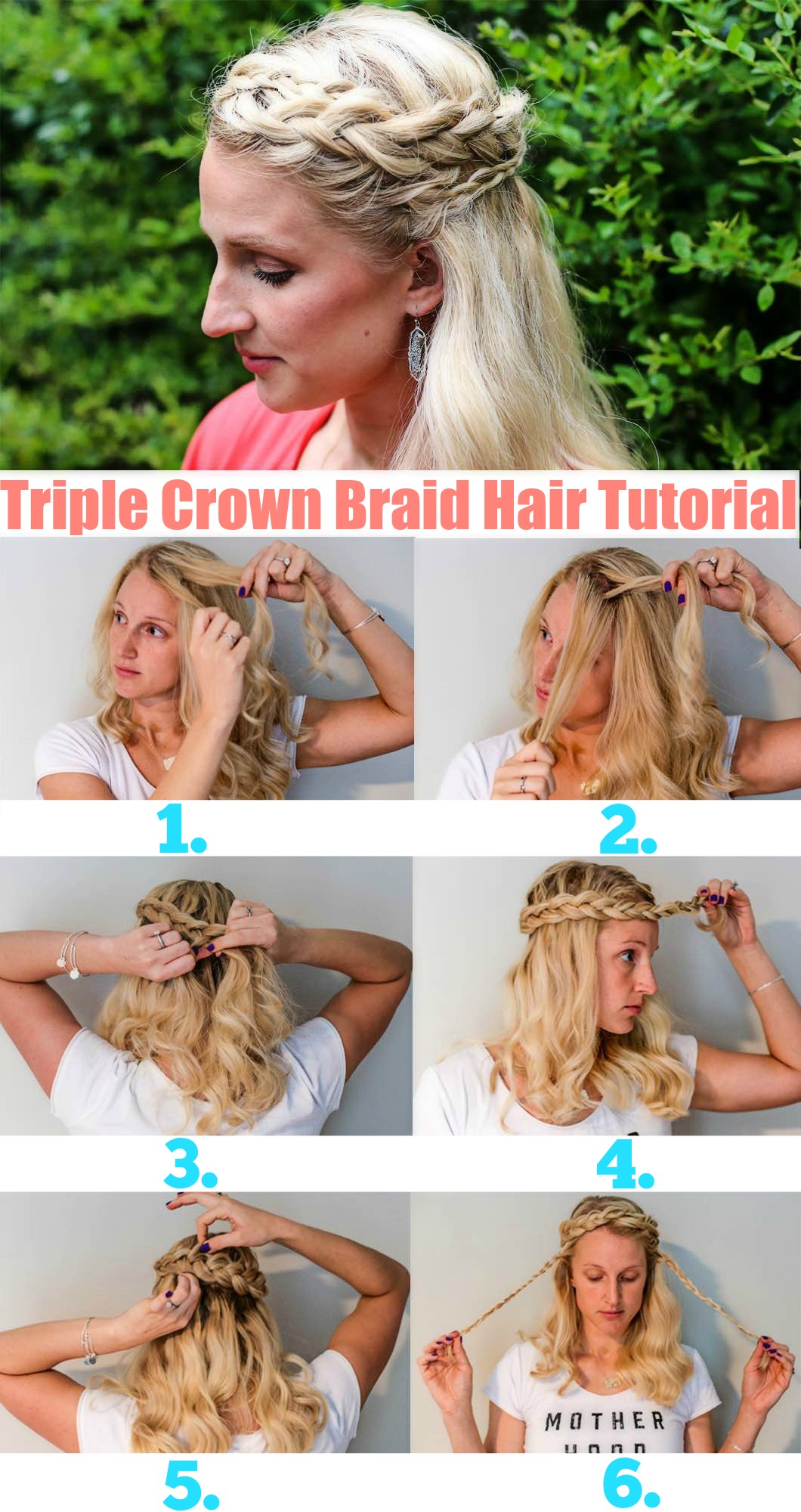 Looks simple enough, right? Remember, braids work best with day old hair! Here's the break down:
Begin a dutch braid. A dutch braid is a backwards french braid, instead of adding hair in and crossing over the top, you cross UNDER.
Dutch braid until the end of your braid hits the edge of your eyebrow.
Then continue the braid, but only feed hair in to the top portion of the braid (closest to your part). Braid all the way around your head until you reach the end of your hair line.
Finish it off with a regular braid and tie with a clear hair tie.
Hairspray your hair, then pancake your braid. This means pull the edges of the braid and make it wider- it's a more romantic look. Then wrap the end of your braid around the front of your face and tuck behind the dutch braid. Usebobby pins to pin in place.
With the remaining hair on either side of your face, make two simple braids. Tie off with clear hair ties. Wrap each behind your head and tuck into the top of the dutch braid with more bobby pins. Ta-DA! You have your triple crown braid!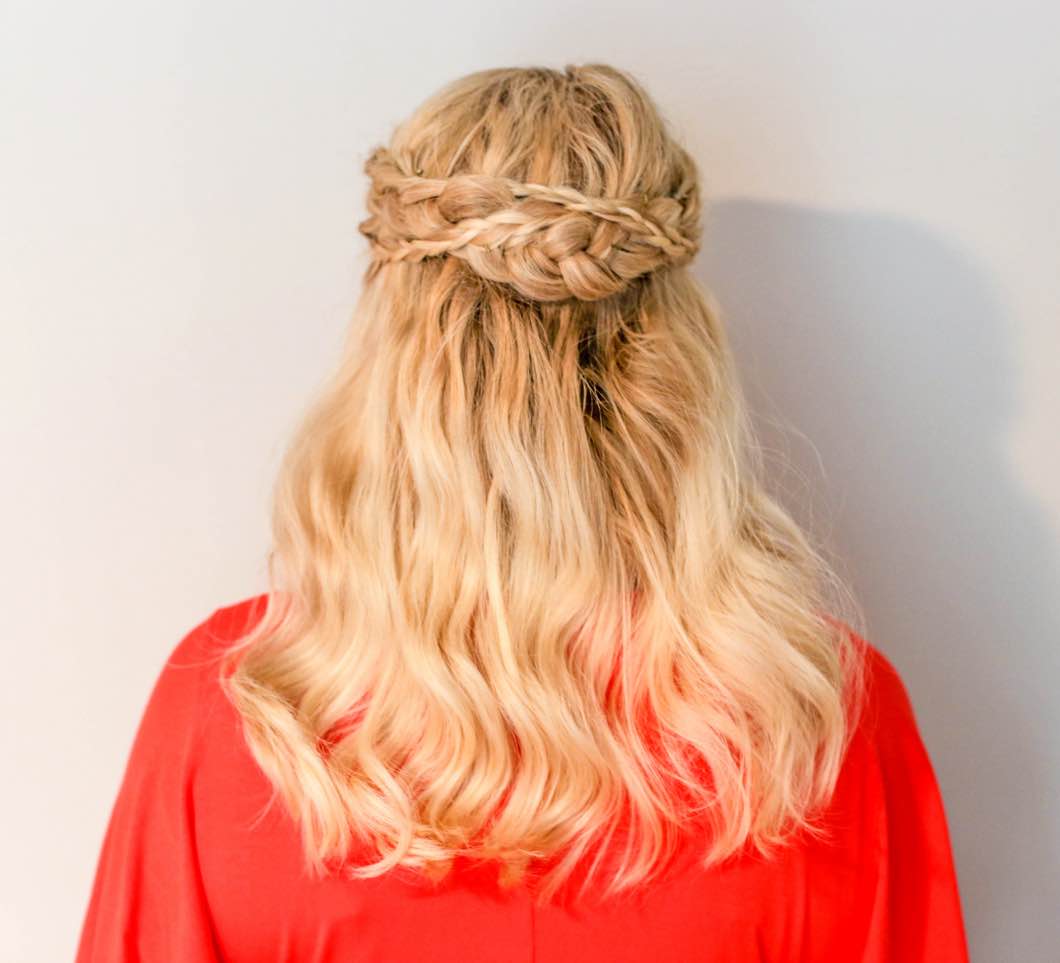 This is what your braid should look like! To make sure you have the most success with your braids, I highly recommend using great brushes. I am partial to the Goody brand and use these three brushes in my day to day: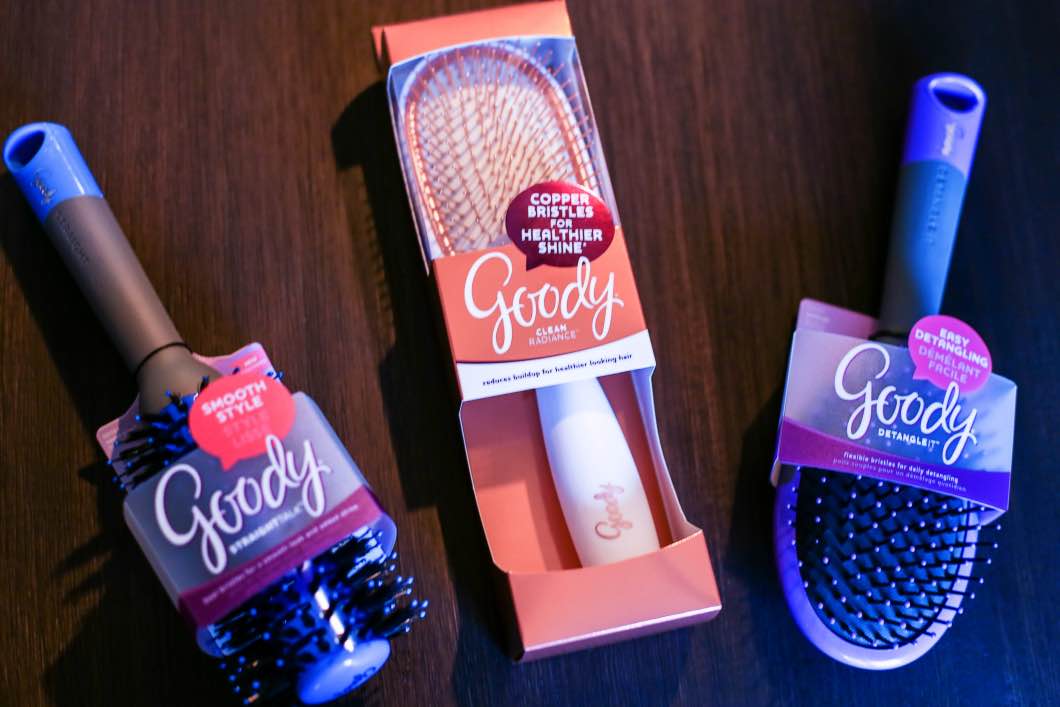 The middle brush, Goody Clean Radiance Oval Brush, is my favorite and one I use every day. The copper bristles reduce the build up in my hair and keep it tangle free. Less build up equals shinier and healthier hair.
The right brush, Goody Detangle It, I keep in the shower and use to comb my conditioner through my hair. This distributes the conditioner evenly and helps to moisturize every strand.
The left brush, Goody Straight Talk Porcupine Hot Round Brush, is great for blow drying! I use this to blow out my hair and give it a little extra volume.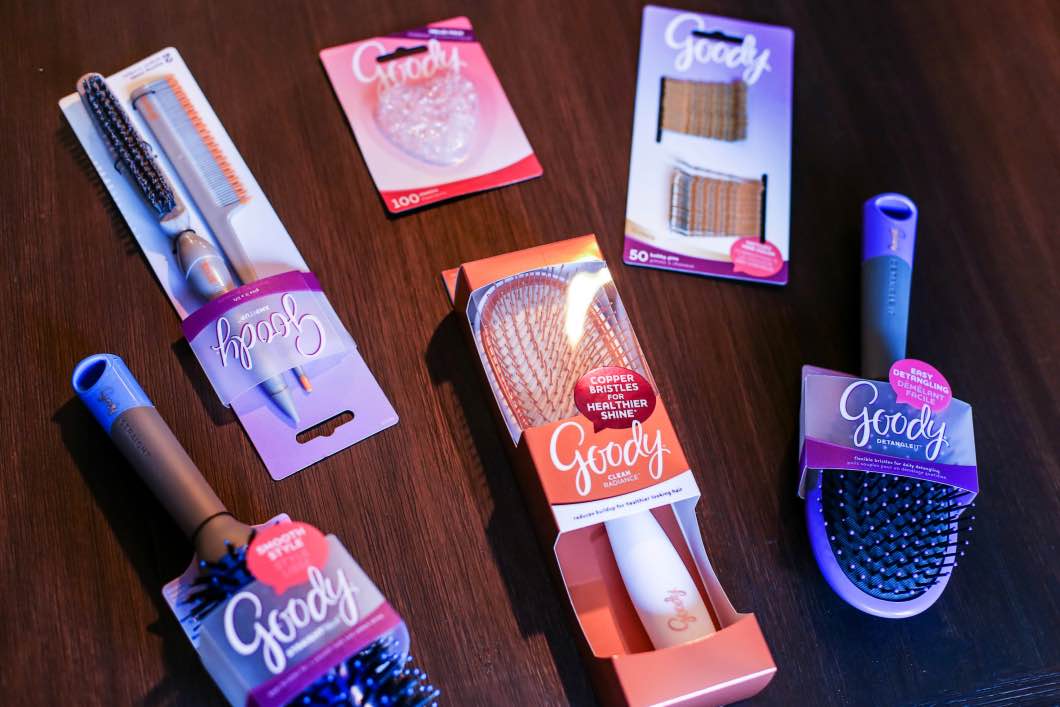 You can find Goody at Walmart! And to see more great hair tutorials, check out this website!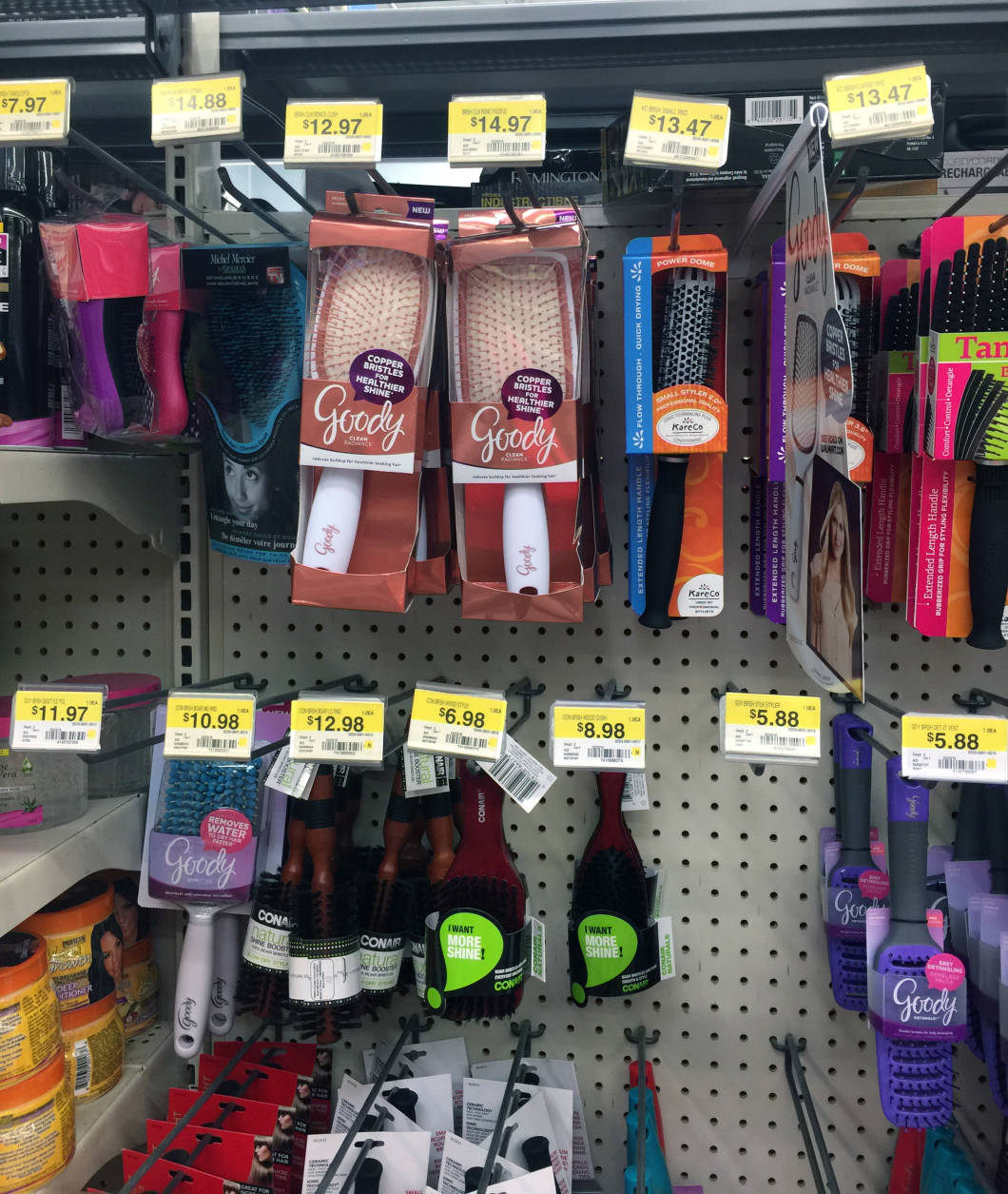 W hat is your favorite crown braid? I would love to know!