Back Porch Decorating Ideas with Pier 1
This post is sponsored by Pier 1 Imports. All thoughts are my own.
The screened-in porch is officially our favorite room in the house. You can find me sitting out here in the morning drinking tea while the kids play, or in the evenings my husband and I will sit in the swings and talk about our day. I am so beyond happy with how this space turned out and find it to be a peaceful place for the whole family to convene. I can't wait to host a party here! But before that, I want to share with you a few back porch decorating ideas.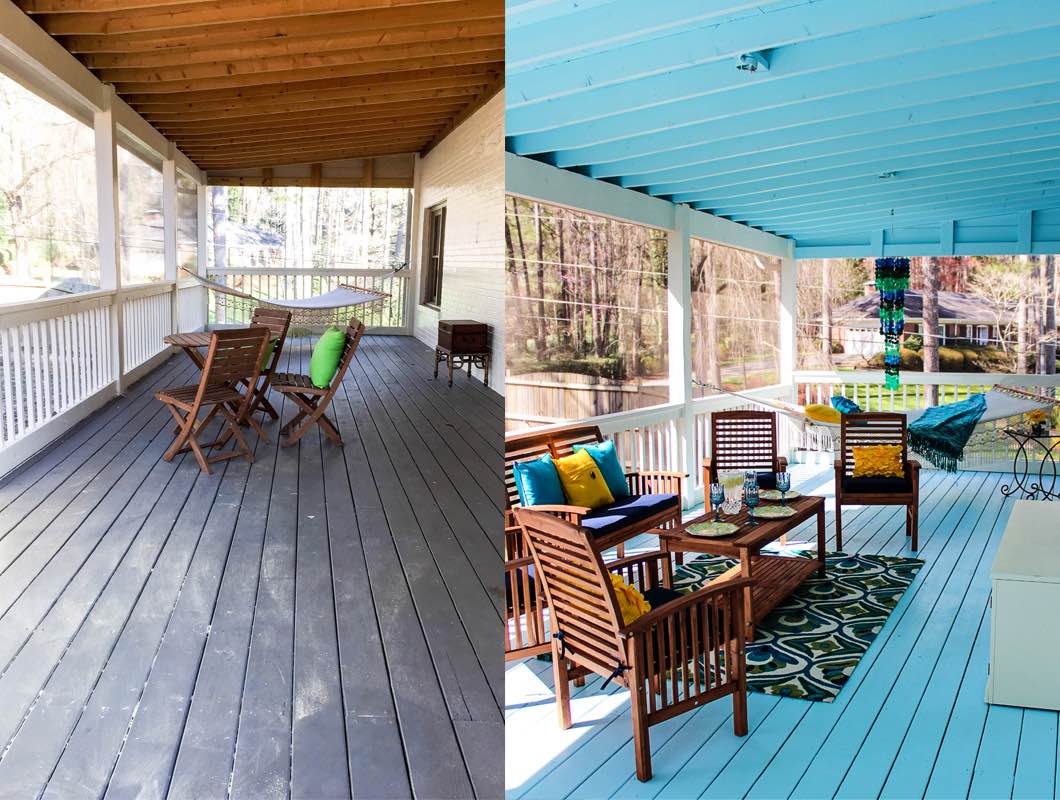 As you can see from the before pictures, this space was pretty boring. I really wanted to brighten it up and bring the beach to us. So first, we had to paint the ceiling and floor a beautiful aquamarine. (A word to the wise: Hire someone to do this for you. It was a nightmare.)
Next, the furnishings. I'll talk about the patio set and hammock at a later date, but these Swingasan chairs and cushions from Pier 1! Oh my goodness, are they divine. Not only are they comfortable, but they also come with two cupholders and two magazine/book holders on the side. I do have to forewarn you that if you sit down with a good book and a glass of wine, there's a slim chance you'll be getting up again in the next several hours.
What I really love about this space is the bright colors. How can anyone have a bad day with a room like this? All cushions and pillows are from Pier 1. And let me tell you, Pier 1 has the BEST selection out there. I shopped high and low for the exact colors and patterns I wanted, and I found it all at Pier 1. Plus, they're comfortable!
Can you even handle this wind chime? Hanging over the hammock, it reminds me of the beaches in the Bahamas. I love to lay out here on the weekends with the kiddos and listen to music or read books.
As a huge fan of entertaining guests, I also needed outdoor servingware that matched my new space. I'll let you guess where I found these beauties—Pier 1 strikes again. They're melamine, so if they're dropped I don't have to worry about them breaking. I love the distinct pattern of the plates and the crystal look of the glasses and pitcher. It makes for a fun and funky table setting.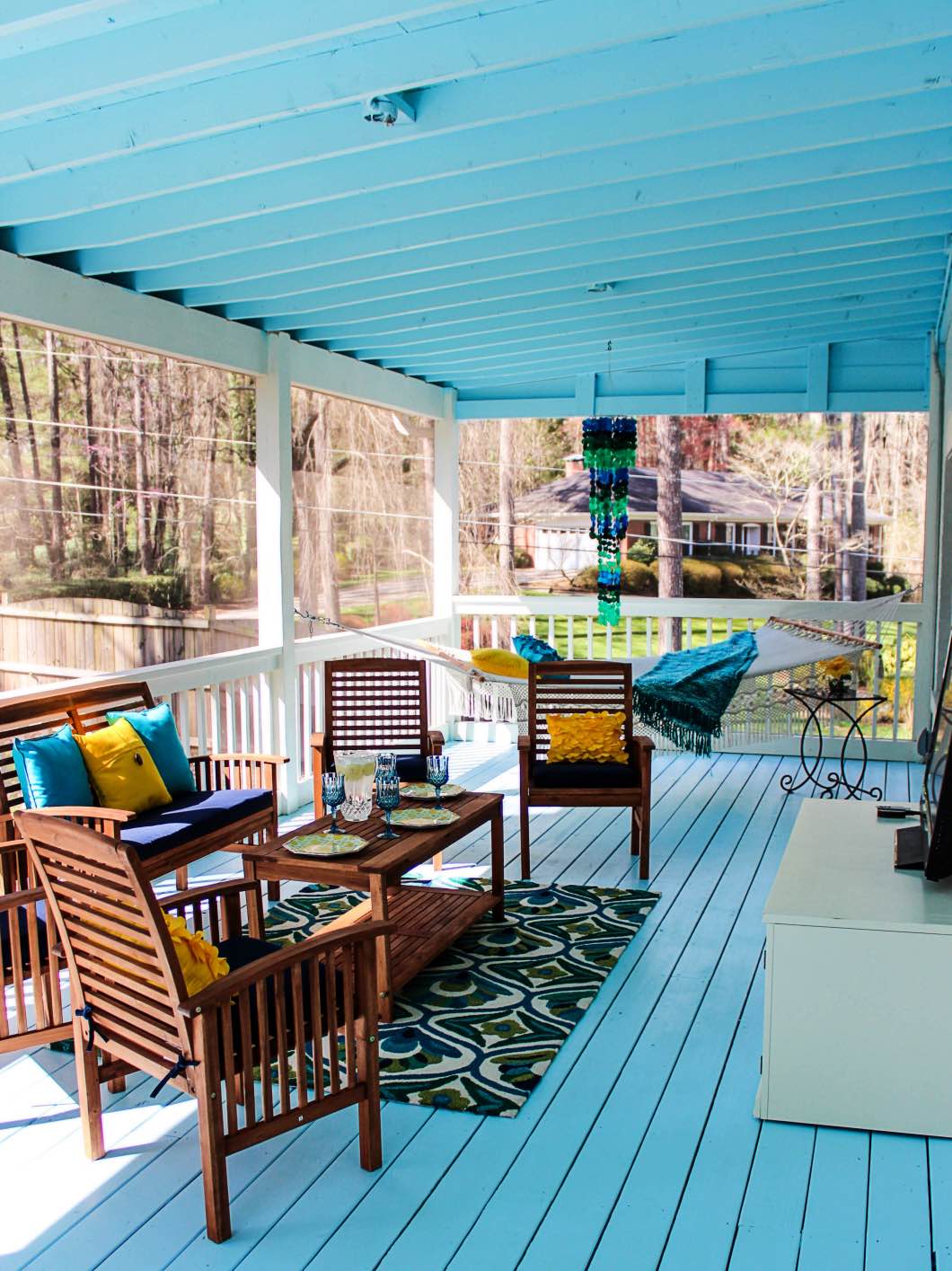 With hundreds of exciting new decorating options, Pier 1 will give you awesome porch decorating ideas for a great outdoor space that you'll never want to leave. Explore their new 2016 collections here, and remember to share photos of your Pier 1 décor on Instagram with #Pier1Love.