This shop has been compensated by Collective Bias, Inc. and its advertiser. All opinions are mine alone. #CerealAnytime #CollectiveBias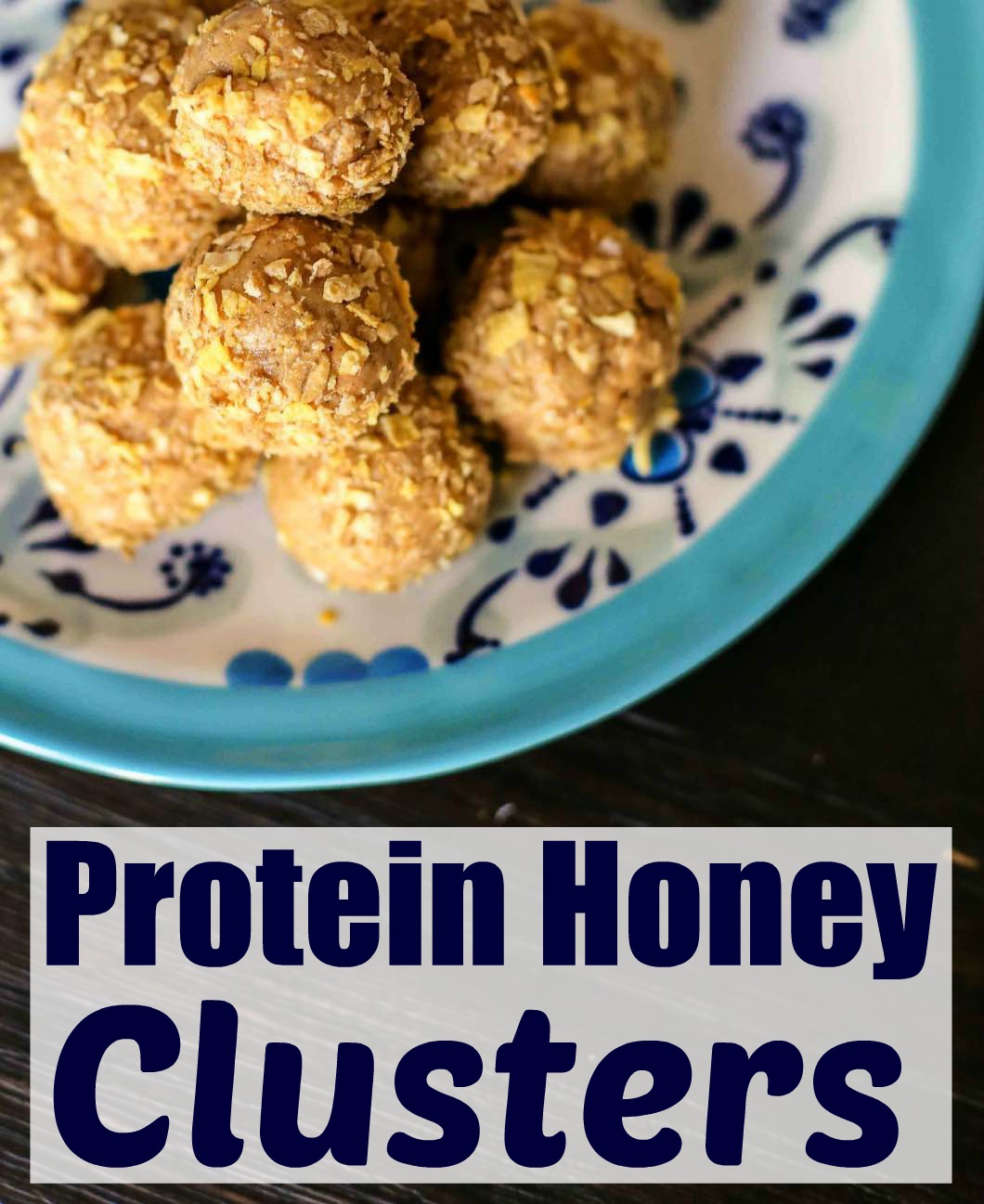 Happy Monday! Here's a delicious and nutritious protein snack to get your week started off right: Protein Honey Clusters. These are easy to make, quick to grab, and great for both adults and kids. Plus, they have a crunchy outer shell thanks to Honey Roasted Honey Bunches of Oats that I think you'll love!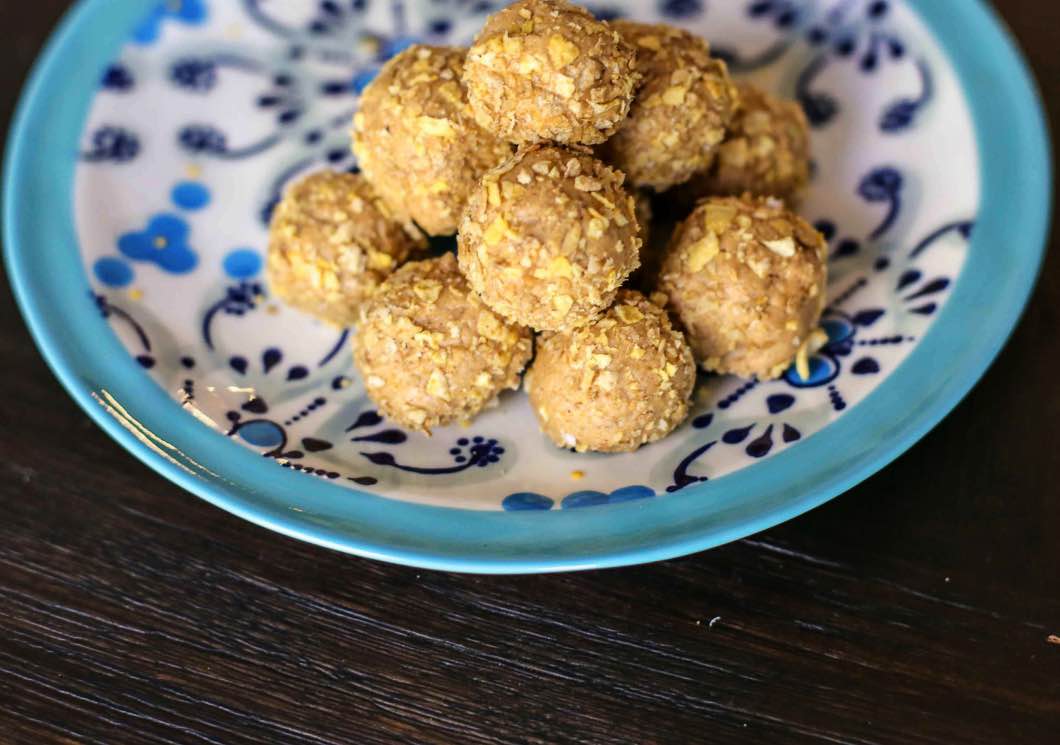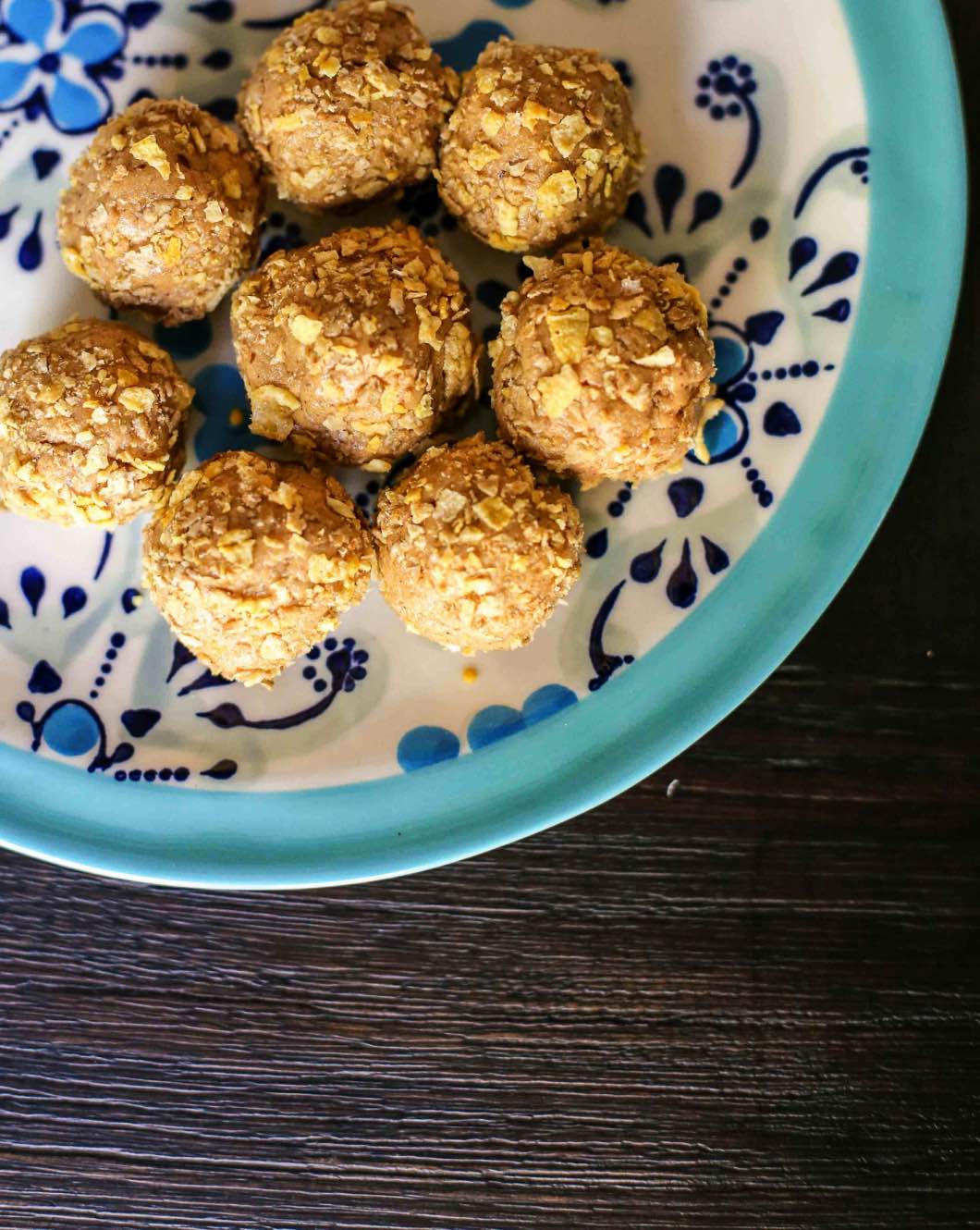 Protein Honey Clusters
2016-04-11 04:57:13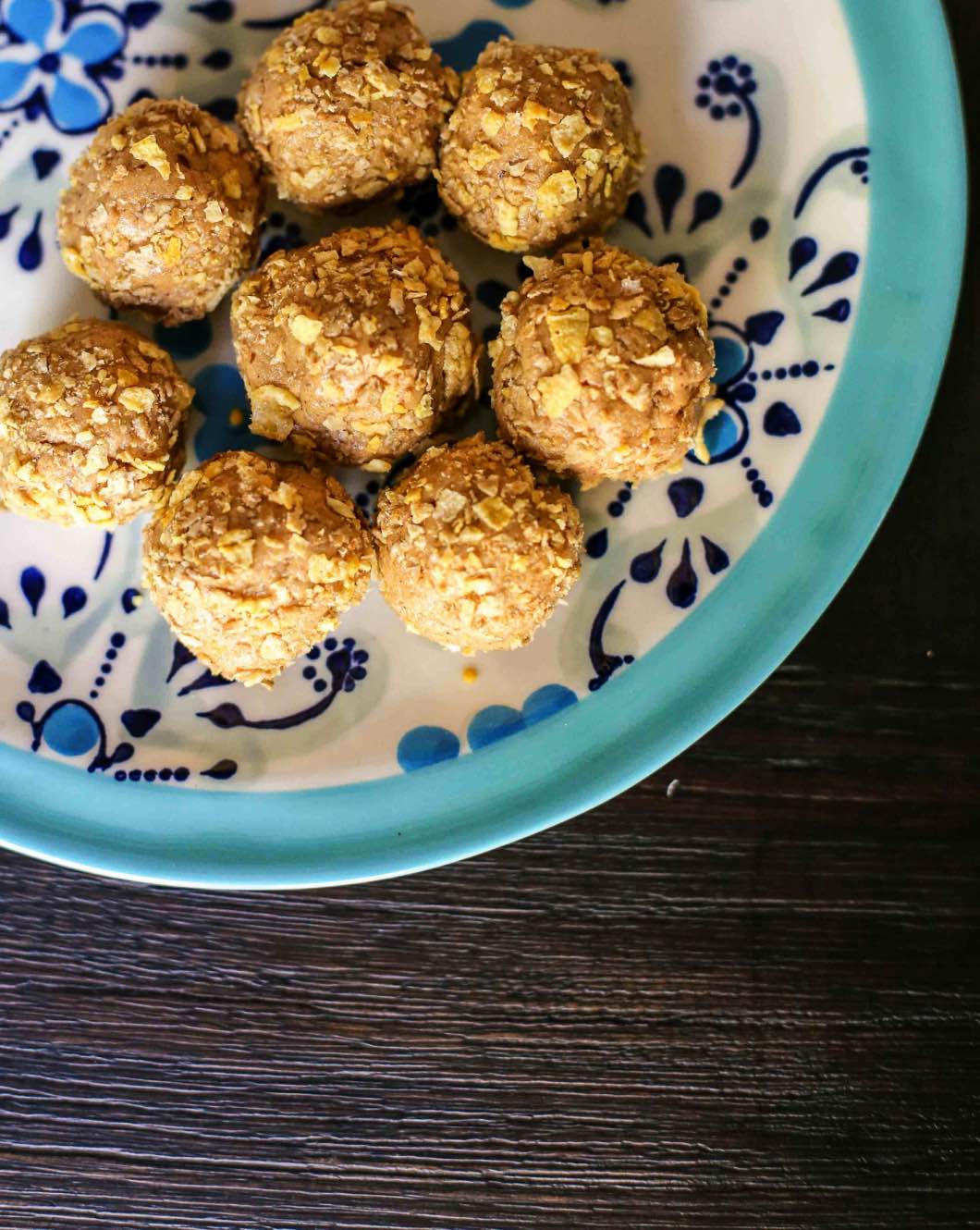 A delicious and nutritious protein snack
Ingredients
1 Cup Peanut Butter (or other nut butter)
2/3 Cup Honey
2 TBSP Flax Seeds
1/4 Cup Vanilla Protein Powder
1 Bag Dark Chocolate Chips
2 Cups Honey Roasted Honey Bunches of Oats
Instructions
In a mixer add the peanut butter and honey. Mix well.
Slowly add the flax seeds and protein powder to the mixer while continuing to stir at slow speed.
Place mixing bowl in fridge for 30 minutes.
Place Honey Bunches of Oats in a gallon bag and roll with a rolling pin until cereal is finely crushed. Place in a medium sized bowl.
Take bowl out of fridge and scoop out 1 tbsp worth of mixture. Place a chocolate chip in the middle of the mixture and roll into a ball shape.
Then place ball into crushed Honey Bunches of Oats and roll until completely covered. Place in Ziplock bag.
Repeat until entire mixture is gone. Place ziplock in the fridge.
Happily Hughes | Atlanta Fashion & Lifestyle Content Creator https://happilyhughes.com/
With a sweet surprise at the center and a crunchy shell, these Protein Honey Clusters are a delight to eat. What's even better is they're healthy!
I've always enjoyed Honey Bunches of Oats with Almonds, just ask my mom. It was my cereal of choice in high school! So while I enjoy a big bowl of this cereal in the morning, I also love adding it to different recipes like these protein clusters. The Honey Roasted Honey Bunches of Oats really make the protein clusters above delicious. And I am LOVING the new Honey Bunches of Oats Gluten Free Chocolate. Oh my goodness, add chocolate to my favorite cereal and I am in heaven!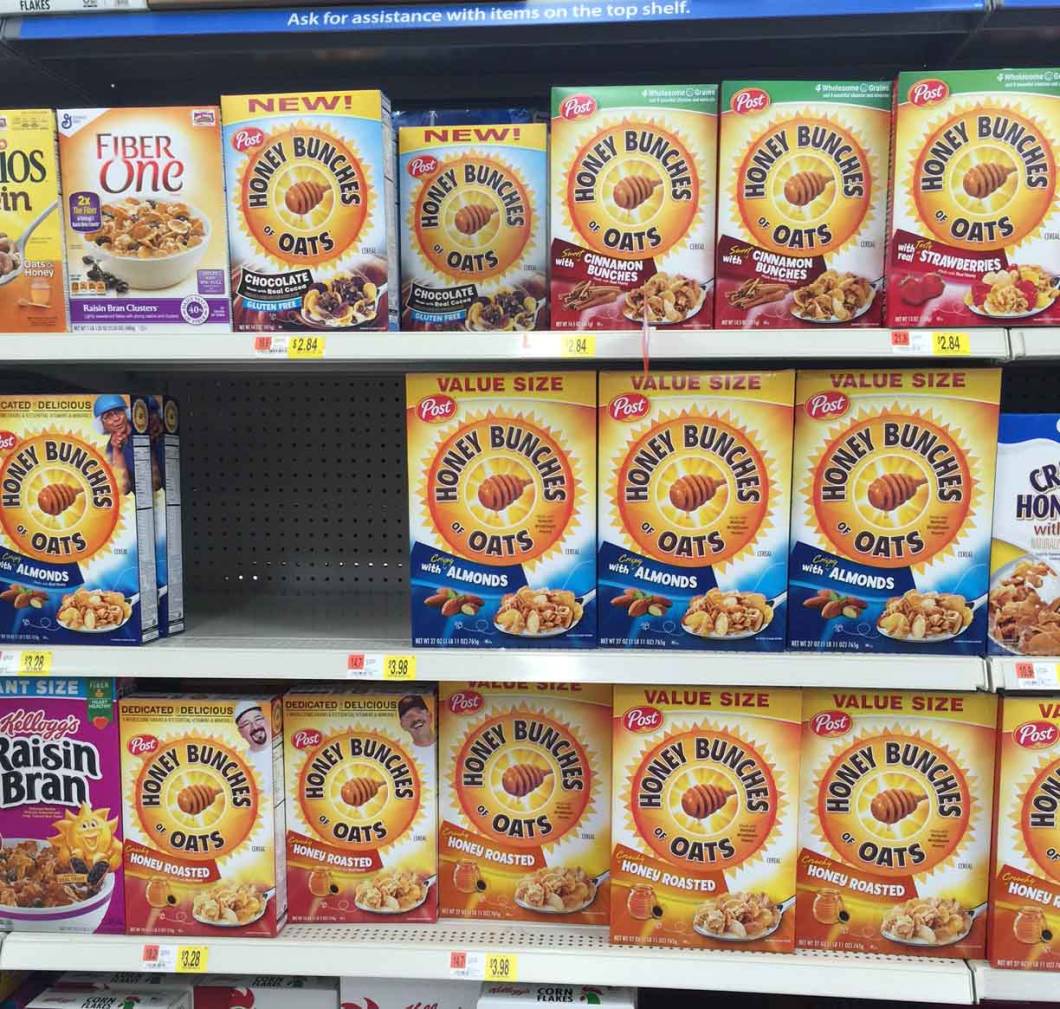 You can get all the ingredients for the above recipe, as well as all of these delicious cereal choices at Walmart! You can also get the new Honey Bunches of Oats Crunch O's or the Kung Fu Panda Po Power Crunch!