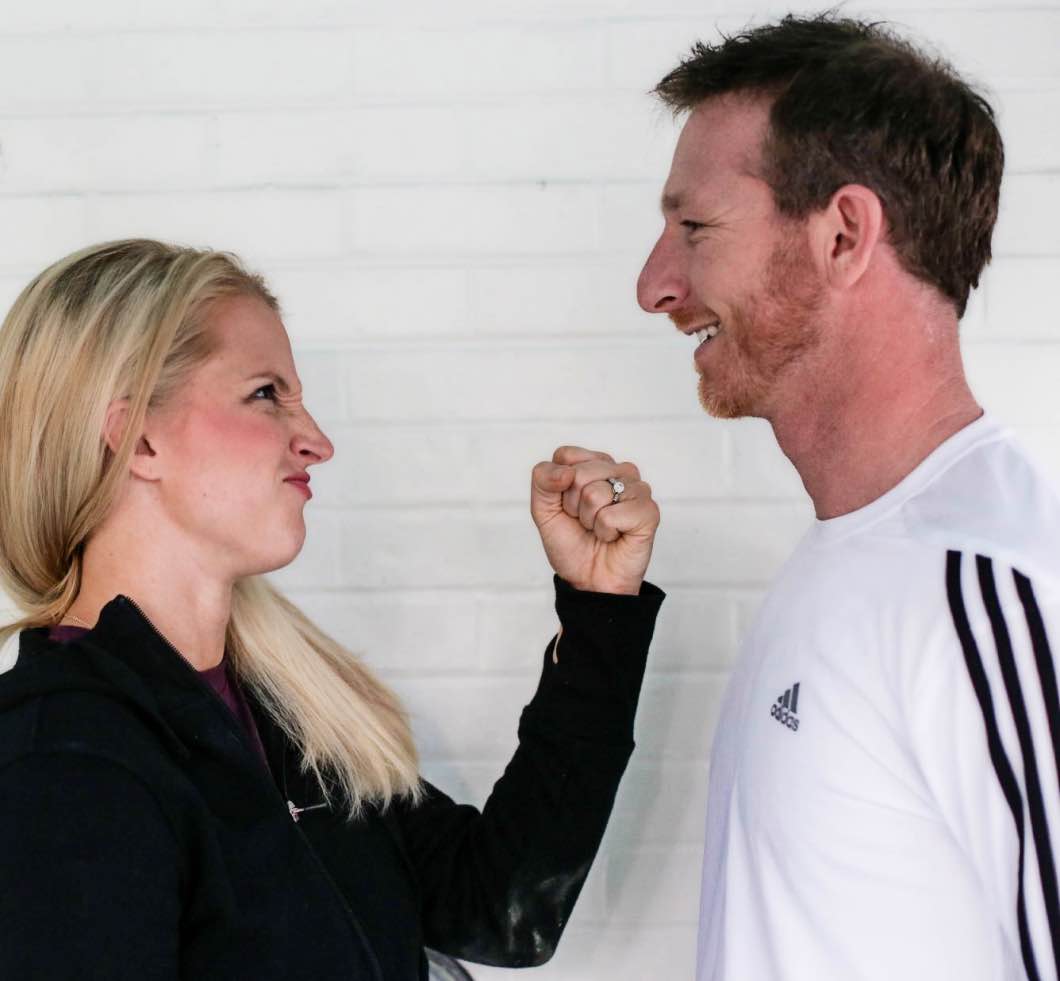 It's pollen season, which means my husband has gone from a normal, quiet sleeper to one of those annoying mouth breathers. You know what I'm talking about, the loud growling mouth breathing and occasional snore that wakes you up every couple of hours during the night. If you don't know what I'm talking about, watch this hilarious video of Bob and Sandi (link). She portrays it perfectly! Anyways, I have a newborn already; I don't need something else keeping me up at night. Let's just say those nightly interruptions were not good for our relationship. Whether it's because of nighttime congestion or other chronic conditions, sleepless nights can seem more like the third wheel in your relationship – something nobody needs or wants. According to a recent online survey by the Breathe Right® brand, 59 percent of respondents sleep next to a mouth breather and 47 percent believe it impacts their ability to get a good night's sleep – glad I'm not the only one!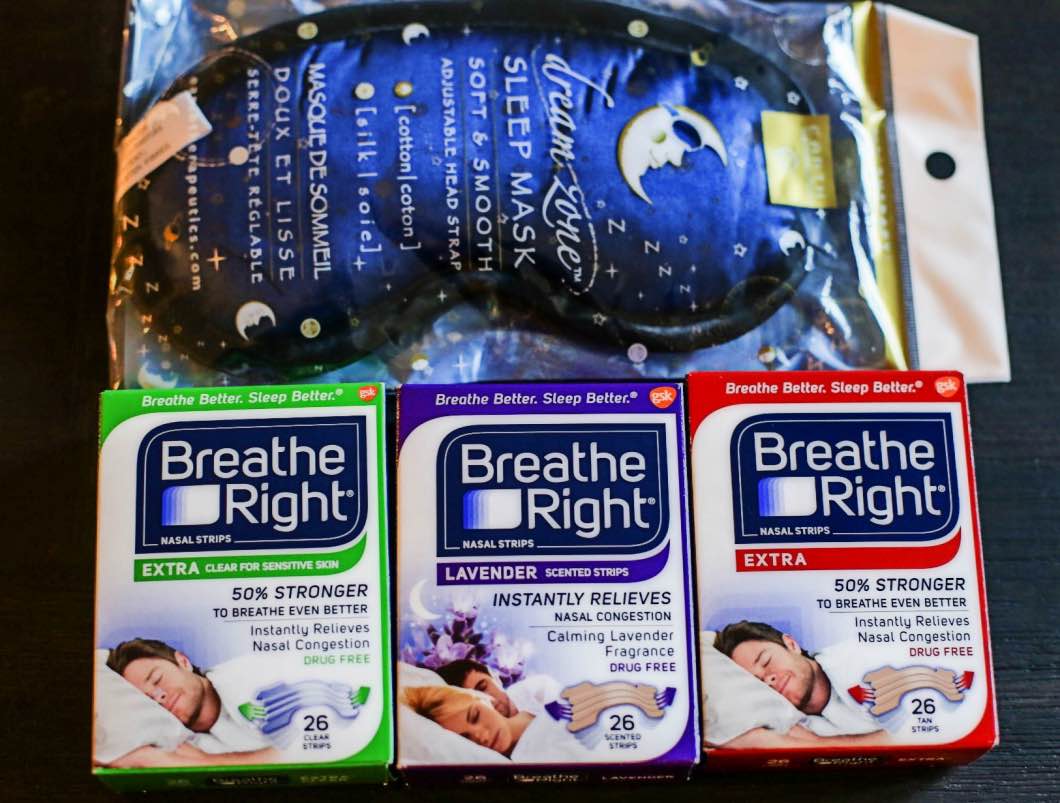 I tried making him sleep on his side, no dice. I tried hitting him with a pillow to wake him up, but that means that I'm also waking up, which I'm trying to prevent.SO I received some samples of Breathe Right® nasal strips and TA DAAAAA – goodbye mouth breathing! This means a better night sleep for both him and I,which means I'm a much nicer human being, and everyone's happier for it.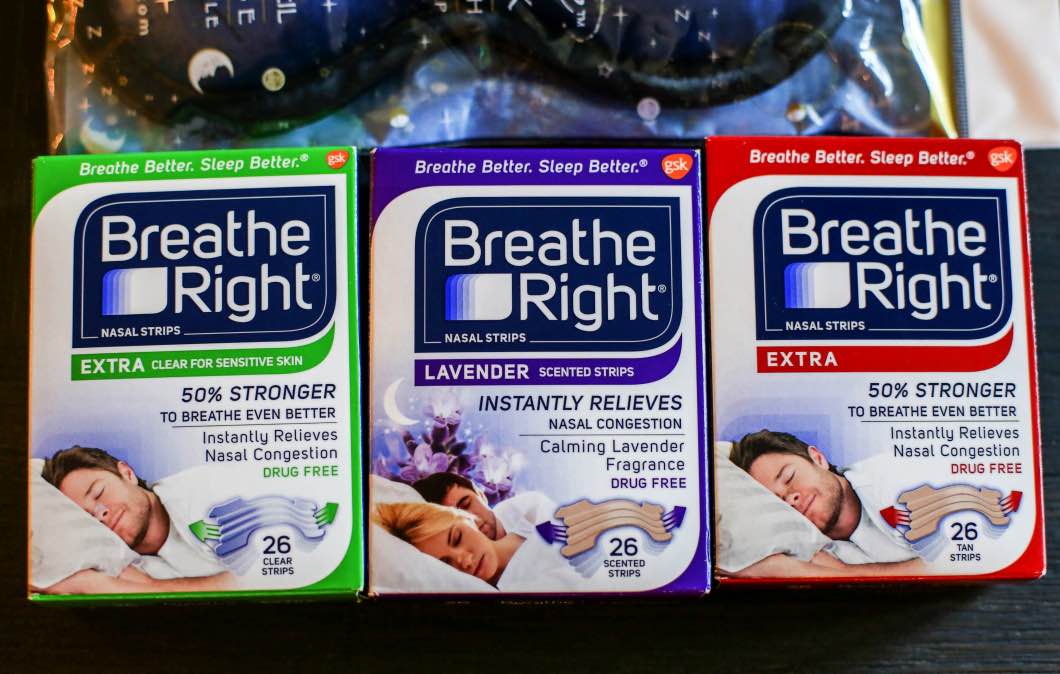 I love these Breathe Right® nasal strips! They're easy to apply and help my hubbs sleep comfortably, and most importantly quietly through the night. To properly apply nose strips:
Wash your face and make sure to dry completely, especially your nose area.
Remove the backing and apply adhesive side of nasal strip to nose.
Rub the strip side to side to insure it sticks. '
Let's Get Our Nights Right, Together!If your beloved is also a mouth breather, Breathe Right® nasal strips are a drug-free and clinically proven way to instantly lift your nasal passage and open your nose to help you breathe better so you can sleep better. Make sure to use the #nightsright hashtag on social media.
Share your experience with Breathe Right® on Facebook and Twitter using #NightsRight!
I participated in an Influencer Activation on for Breathe Right® nasal strips. I received product samples to facilitate my review as well as compensation to thank me for my participation.