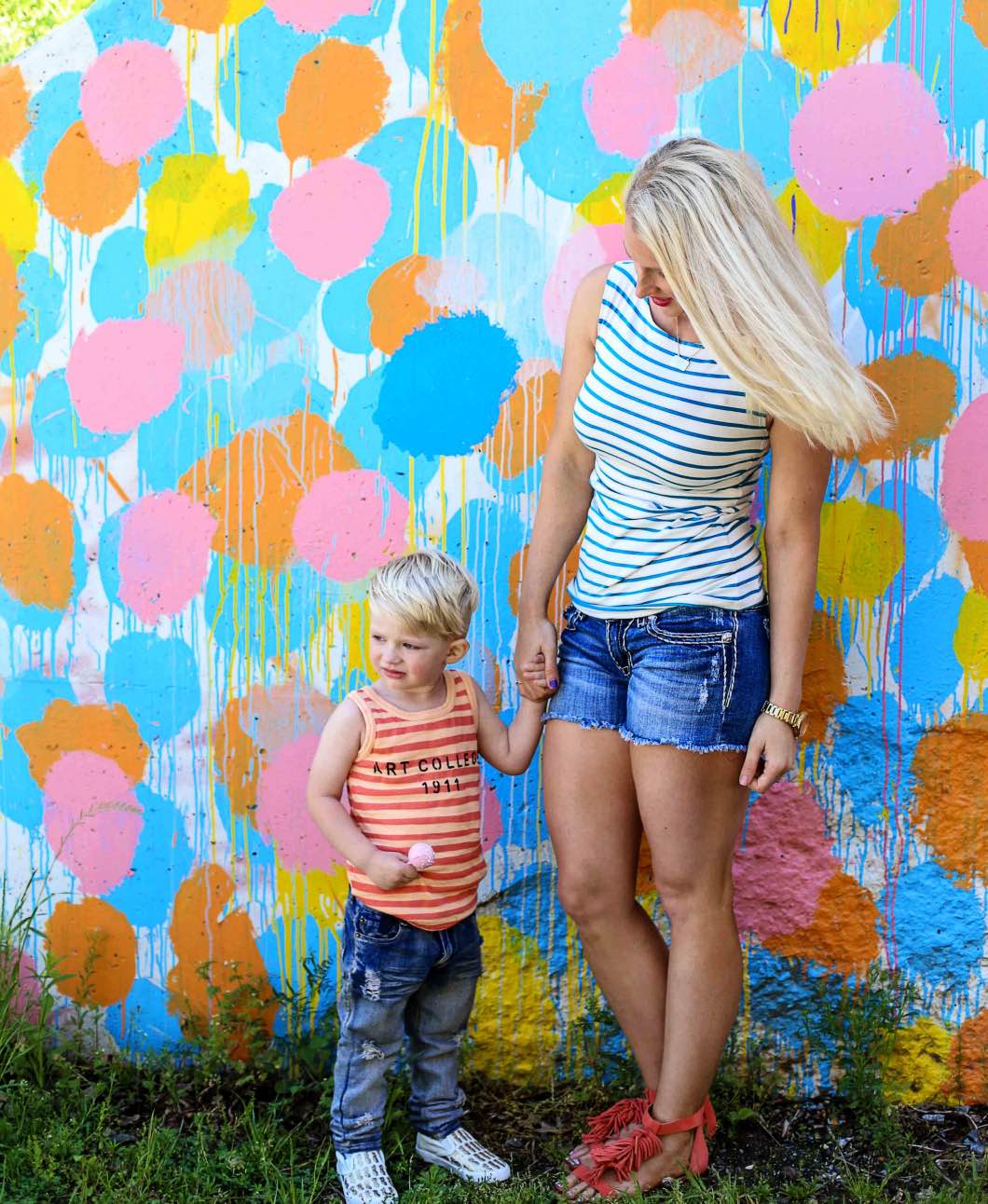 Just like I enjoyed pregnancy fashion, I am having a grand ol' time finding fun nursing wear. When I had Hudson there DEFINITELY weren't this many cute options! I feel like most of the shirts were big billowy things that made me look 10-15 pounds heavier. Nowadays there are so many fun options! A company that I enjoy shopping both pregnant and nursing is Figure 8 Maternity. Here are some of my favorite nursing wear items from them:
This Boob Simone Shirt from Figure 8 Maternity Wear is a Spring/Summer favorite. The aqua design is bright and pretty, and the nursing panel is easy and accessible. I have several Boob Design shirts and am so impressed by them! Not only are they comfortable but I really love how they've incorporated super easy nursing into each and every piece. On top of that, they actually carry form fitting pieces. Show off those curves mama! You can shop the rest of this look here:

And this Kirin Watercolor Nursing Dress– I am obsessed. This is my first Kirin experience and I must say, I'm impressed. The top is flowy and looks like an integral part of the design, but you just have to pop one side up and you have easy nursing access. It's a very lightweight cotton so it will absolutely transition into a summer piece as well. And the colors and fit are just beautiful! You can shop the rest of the post here:

Some other nursing picks that I love from Figure 8 are: Francesca Cascade Ruffle Nursing Dress, Spring Carmen Bloom Print, Sophie & Eve Jade Bamboo Nursing Cami, and the Majamas Oakley Nursing Tank. If you're pregnant, I highly recommend the Ingrid and Isabel workout gear that I wore here.
You can find Figure 8 Maternity here:
Thank you Figure 8 Maternity, for collaborating on this blog post with me. I absolutely love these items!