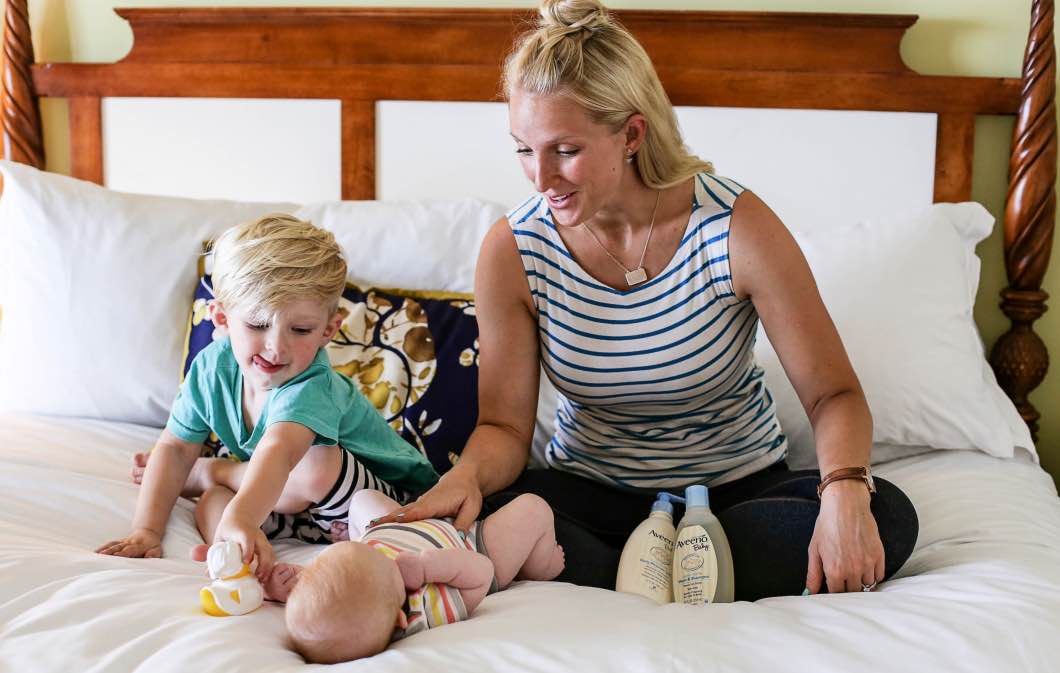 If you've been following along the last couple months, you know we've been doing a lot of traveling! I love to explore with my babes, but boy does it screw up Henley's sleep routine. I'm going to share with you my travel tips to keep little ones on track with their sleep habits. One of the biggest recommendations I can make is bring along baby bath and lotion products. For my kids, I use Aveeno Baby.
Traveling with Baby- how to keep baby on track with their sleep routine using Aveeno Baby and other tips!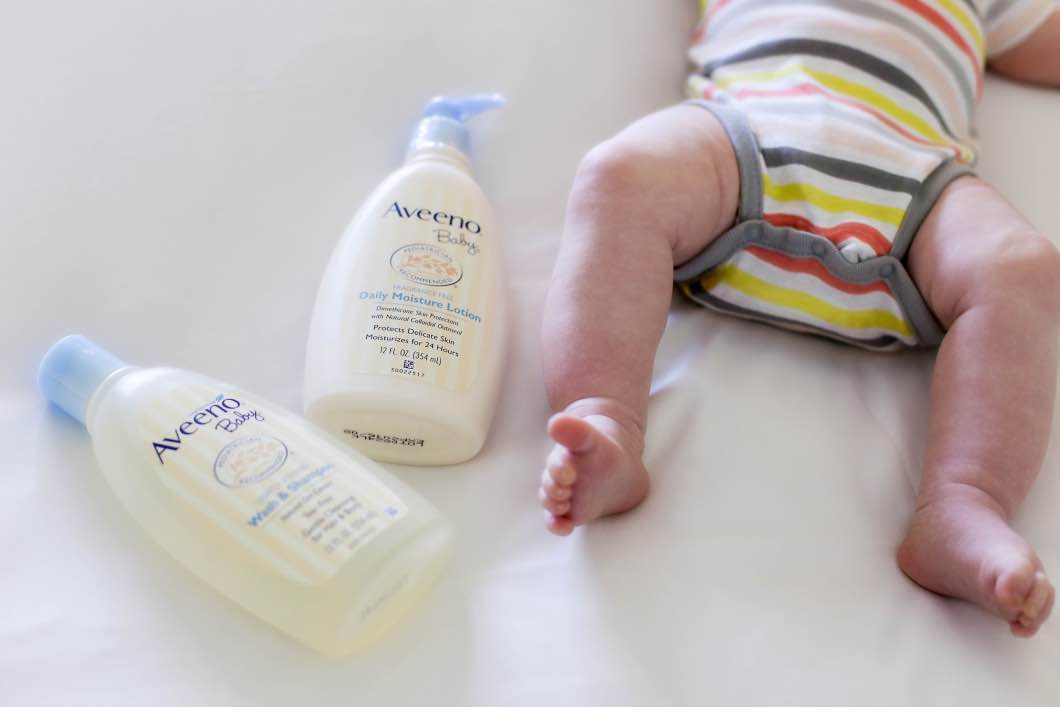 I used Aveeno for Hudson (and still do) and have continued to do so with Henley. My mom is a dermatology nurse and she even recommends Aveeno products. Both of my children are super fair-skinned and sensitive, so Aveeno is the perfect product to use on them. I always bring Aveeno Baby Wash & Shampoo and Aveeno Baby Daily Moisture Lotion when we go on vacay. I remember accidentally using hotel brand soap on Hudson one time and he broke out in a rash. I won't be making that mistake again!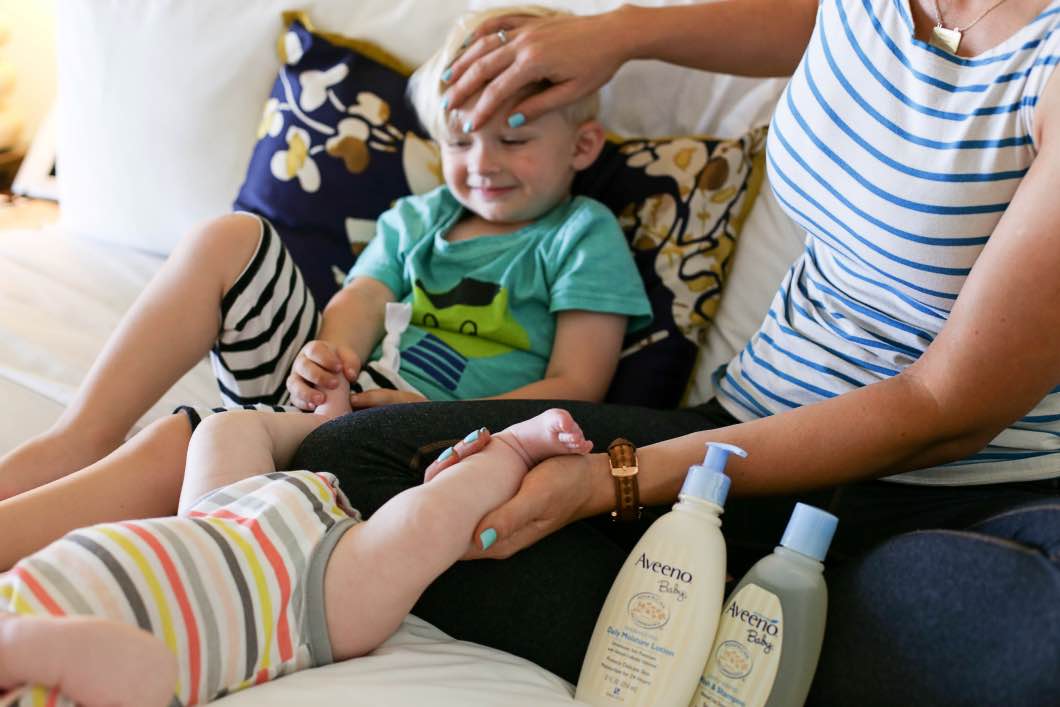 To keep Henley on track with her sleep routine, I give her a bath or a sponge bath each night using the wash. Then we do massage time! Hudson obviously loves to help with her nighttime routine, and it calms them both down before bed. He rubs her feet and I massage the rest of her body using the Aveeno lotion. Then it's book time with both kids and bed!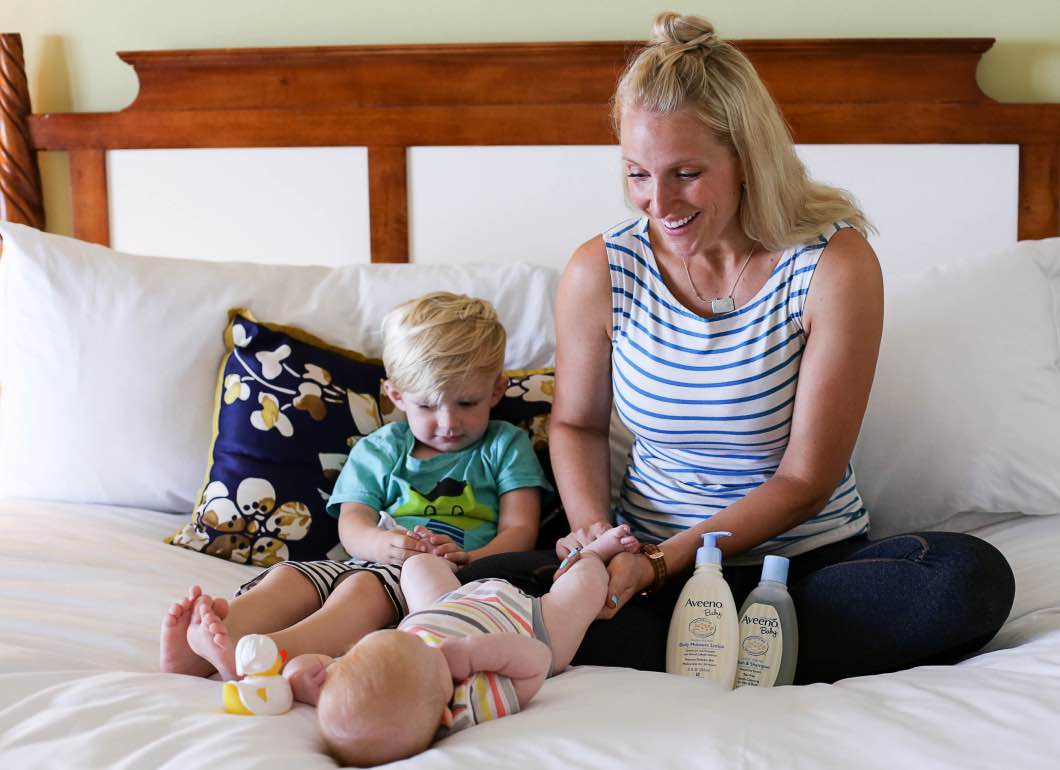 I also highly recommend:
Bringing baby's favorite swaddle and/or rattle.
A shirt that smells like you so they can sleep comfortably in an unknown crib.
Gentle Baby essential oils to help baby stay calm and relaxed.
A sound machine to block out any hotel noises that may disrupt sleep.
At the end of the day it's all about spending time with my kids. So I hope this helps you to have the best experience while traveling with your babies!
Share your own #TinyMoments on Instagram and tag @AveenoUS to show off your #AveenoBaby.
I have partnered with Aveeno® on this post but all opinions are 100% my own.
You can find Aveeno: