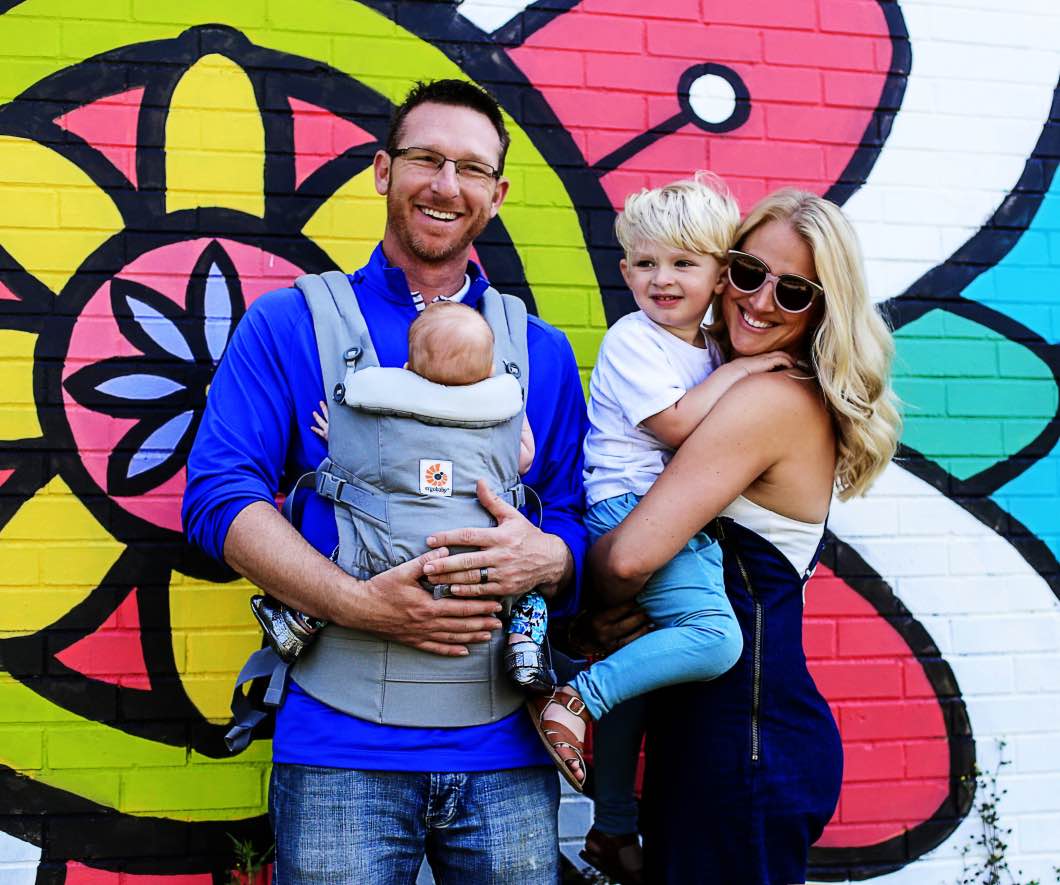 Thank you to Ergobaby for sponsoring this post. I've mentioned this before, but nothing is sexier to me than seeing my man wear his babies. Seriously, NOTHING. Anyone else with me on this one? I would marry Jason all over again solely based on how adorable he looks wearing our children. That being said, he's pretty picky about his baby carriers. He doesn't want a "girly" one, and it HAS to be comfortable. The Ergobaby ADAPT Carrier meets all of his requirements and more.
Ergobaby ADAPT Carrier- everything you need to know about this new carrier from Ergobaby!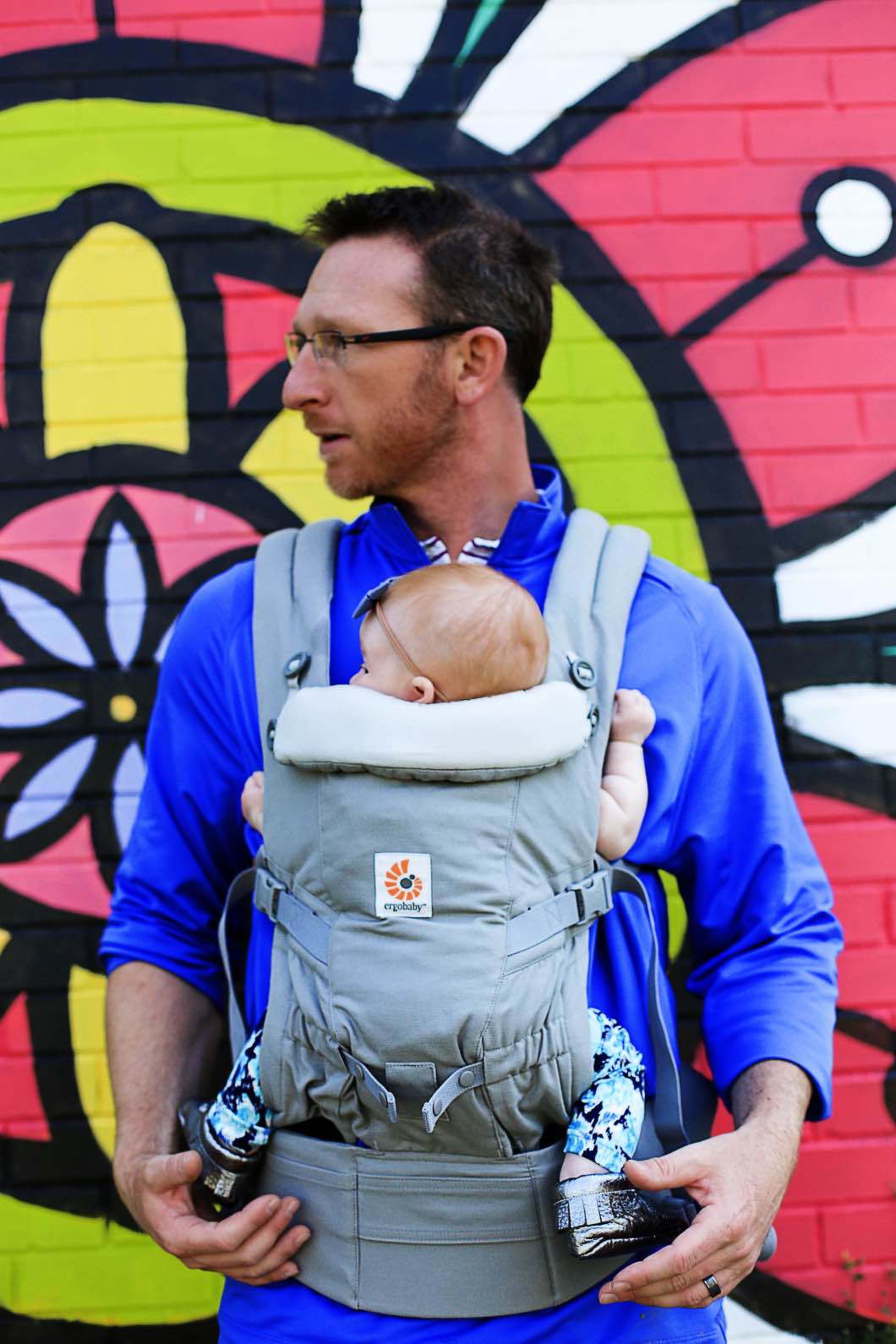 First and foremost, Jason doesn't get to see the kids much due to his work schedule, so when he does he wants to spend as much time with them as possible. That being said, he doesn't want to waste any time trying to figure out a baby carrier. This ADAPT is extremely easy-to-use! It has the ability to carry a child in 3 different positions: front inward, back, and hip carry. Obviously Henley can only do the front inward position currently, and she seems to really enjoy it! What I personally like about this position in the ADAPT is the M shape of her legs- this is super important for hip health and comfort for baby. I also love that we don't need an insert for her to be comfortable. So I can grab this carrier on my way out the door and know that I can wear her all day long without issue.
Because of it's ability to be worn 3 different ways, this carrier will grow as Henley does. Once she has enough neck strength, we can wear her on our hips or on our backs. I can also breastfeed in it! Jason has a bad back, so the extra lumbar support waistbelt that comes with is also a huge plus. Overall, we're all big fans of the Ergobaby ADAPT Carrier. Even Hudson, because that means my hands are free for snuggles and hugs 😉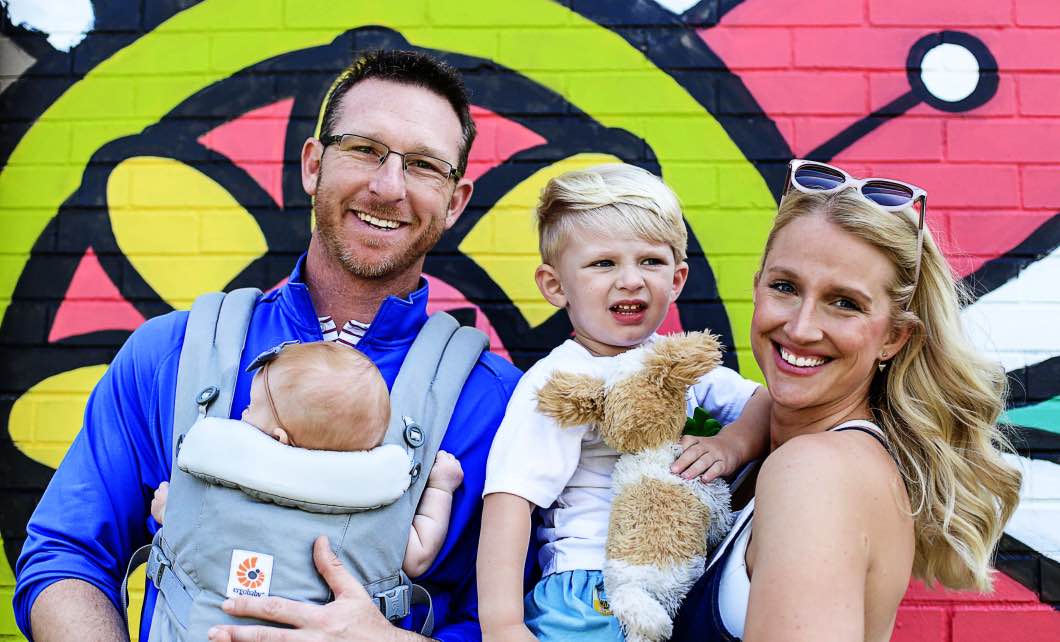 This is a sponsored post written by me on behalf of Ergobaby.