Maxi Cosi Adorra Travel System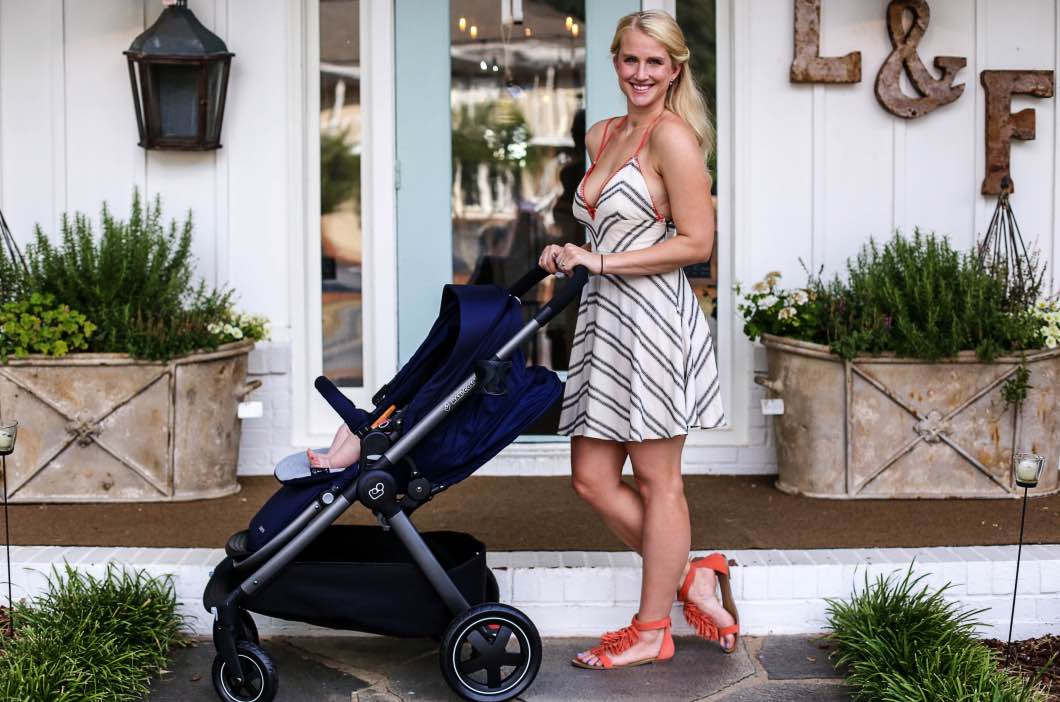 I'm pretty excited about this post. And not just because I'm giving away an entire Maxi Cosi Adorra Travel System. But because I really and truly love Maxi Cosi! The kids and I were in a pretty serious wreck a couple weeks ago and I am SO thankful Henley was in her Maxi Cosi car seat- the same type I'm giving away today. Even though my car was totaled and I had some bruises, both kids walked away unscathed. Thank goodness for safe cars and carseats.
All about the Maxi Cosi Adorra Travel System and GIVEAWAYS GALORE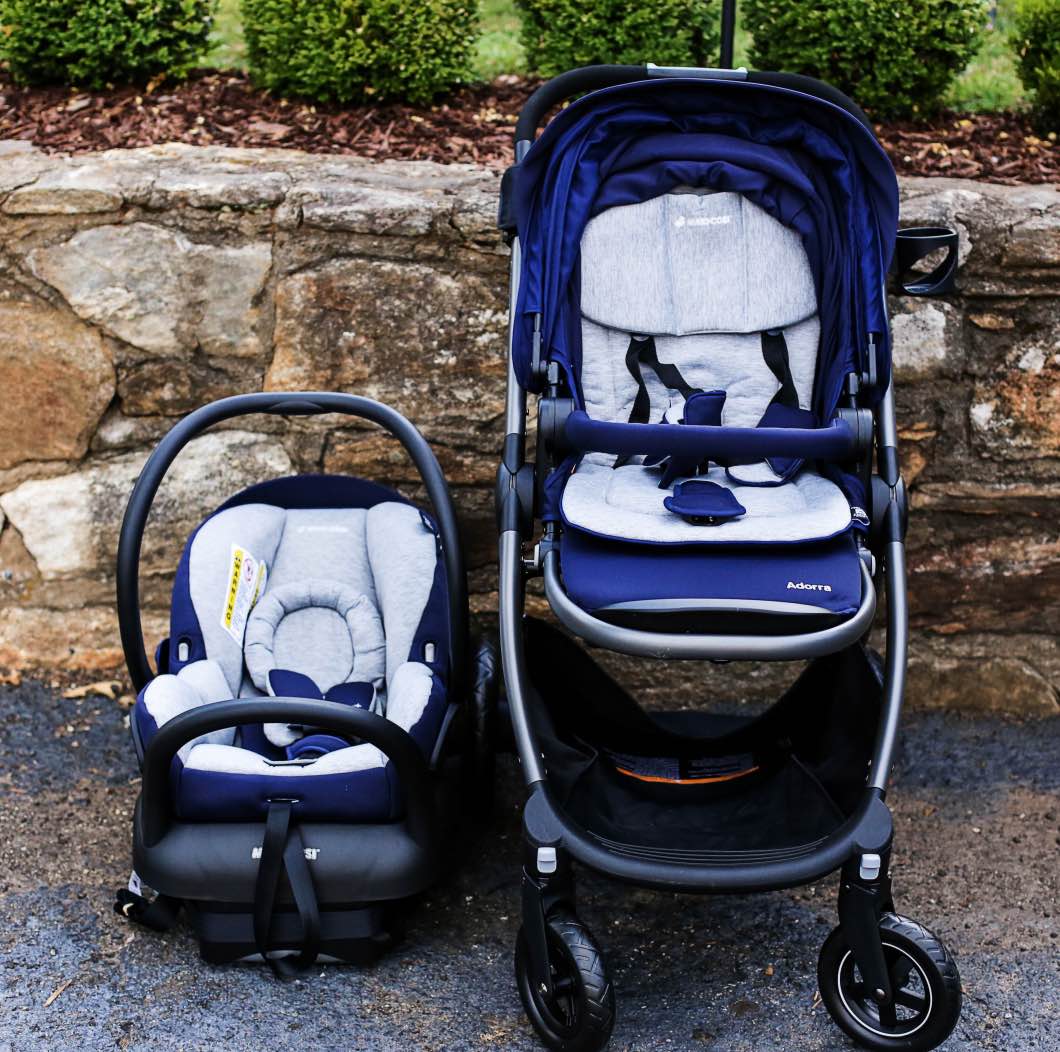 If you've ever purchased a Maxi Cosi product, the first thing you probably noticed is how comfortable everything is! I swear these strollers and car seats are made from memory foam. I want a stroller in my size. Maxi Cosi, can we make this happen?
But in all seriousness, let's talk about the Maxi Cosi Adorra stroller first. As I just mentioned, the stroller seat is soft and plush while also reversible. Baby can ride forward or backward and it's extremely easy to switch positions. This is the perfect traveling stroller as it's collapses with one hand AND has a lightweight aluminum frame so it's easy to carry. It can hold up to 50 pounds, which I did test out with Hudson who's 40 pounds plus. He LOVES this stroller and constantly asks if we can take his "bwue stroller" out for walks around the neighborhood.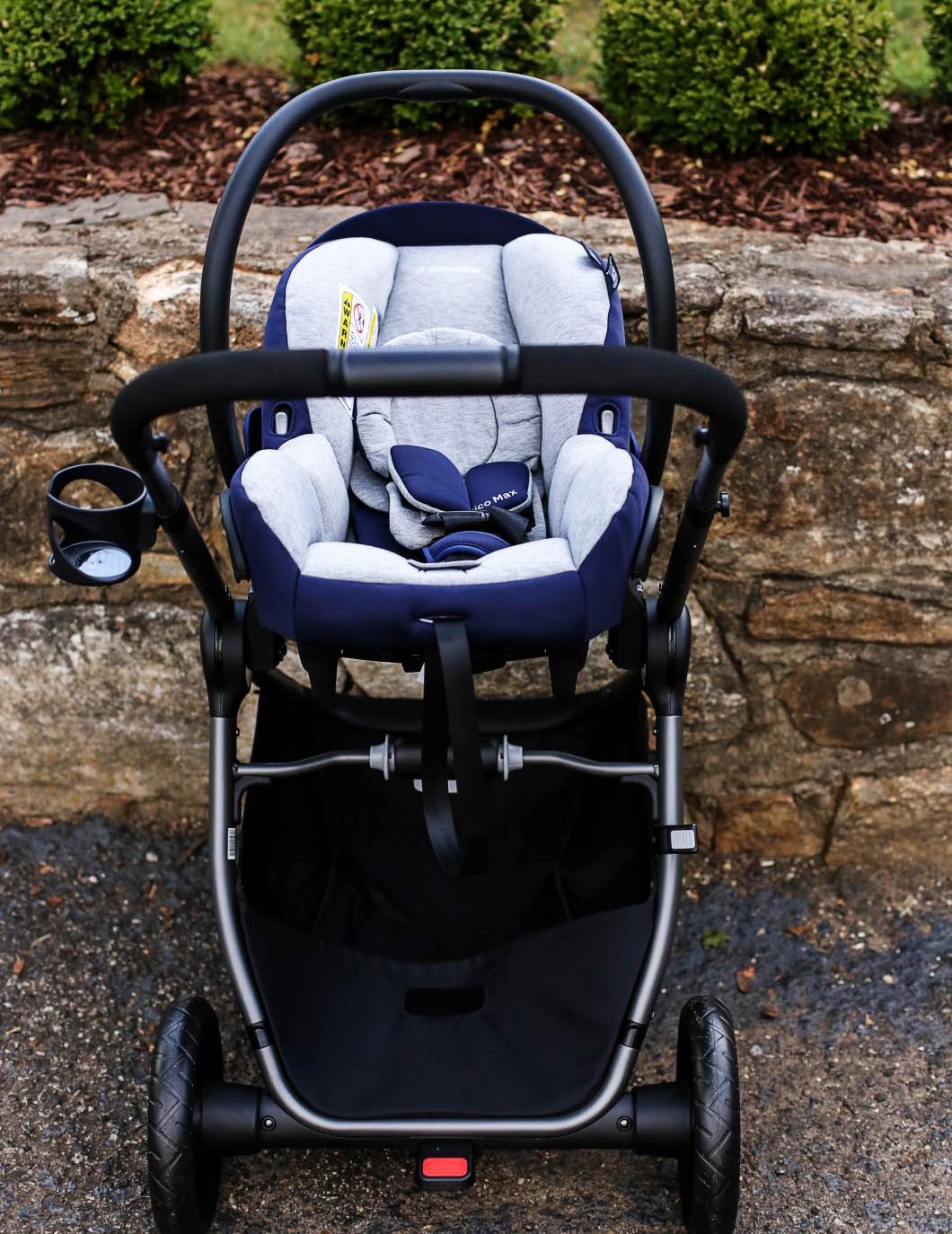 The Maxi Cosi Mico Max, which comes as part of the travel system is a fantastic newborn car seat. I had a different brand for Hudson and it was SO heavy. The Mico is lightweight and again has those comfortable seats that Maxi Cosi is so well known for. But what all of us moms worry about is safety, and I can say with firsthand experience that this seat kept my sweet baby girl safe. I had her checked out after the wreck by my pediatrician and she agreed that the car seat did a phenomenal job. The stroller comes with adapters so that the car seat fits seamlessly into the frame, as shown above. Whether you have a newborn or 5 month old the Maxi Cosi Adorra is a great fit for a growing babe!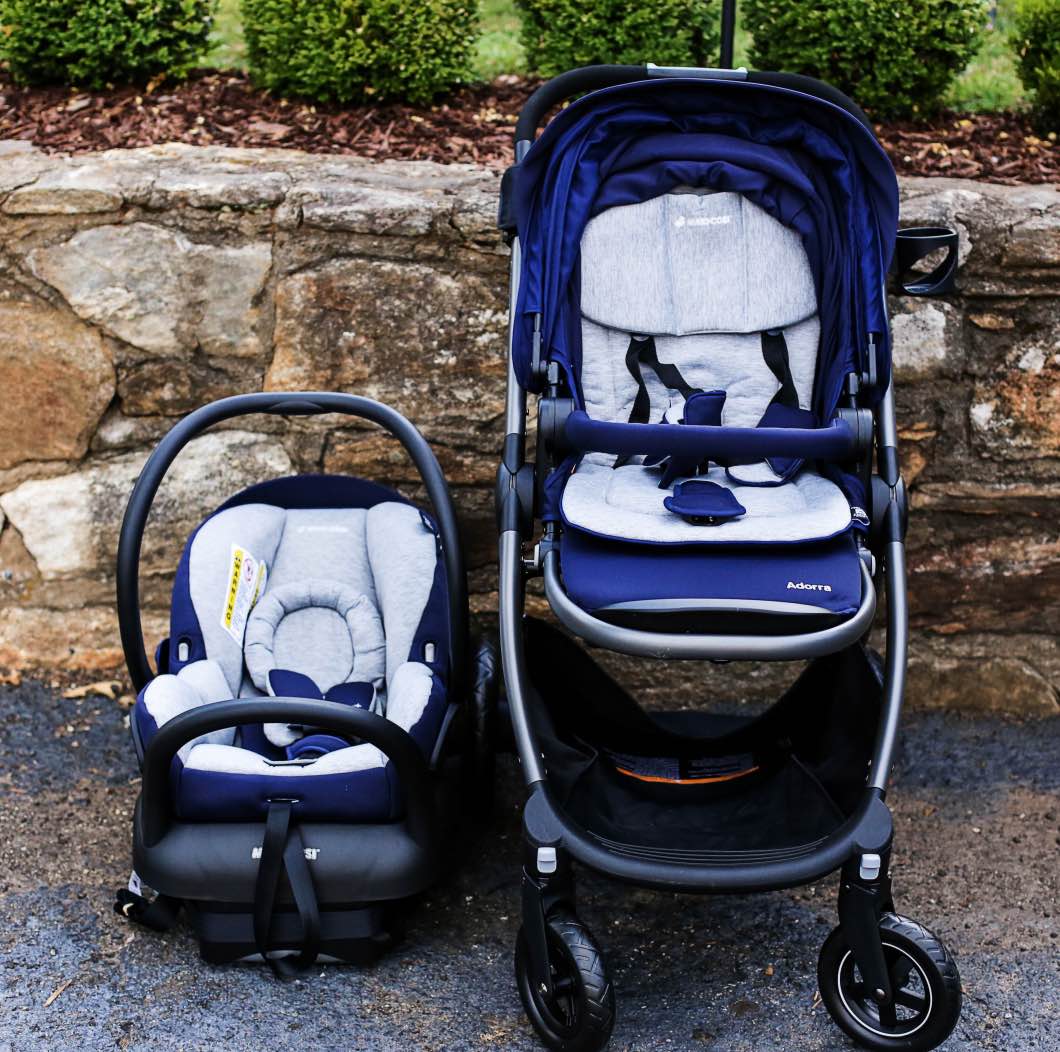 Which is why I'm so excited to giveaway this travel set! One person will win an Maxi Cosi Adorra travel system (worth $599). Must be 18 or older to enter and a US resident.
DONT FORGET ABOUT THE: Sakura Bloom Giveaway, Bagtique Giveaway, and Color Dunes Giveaway!!
*This post is sponsored by Maxi Cosi