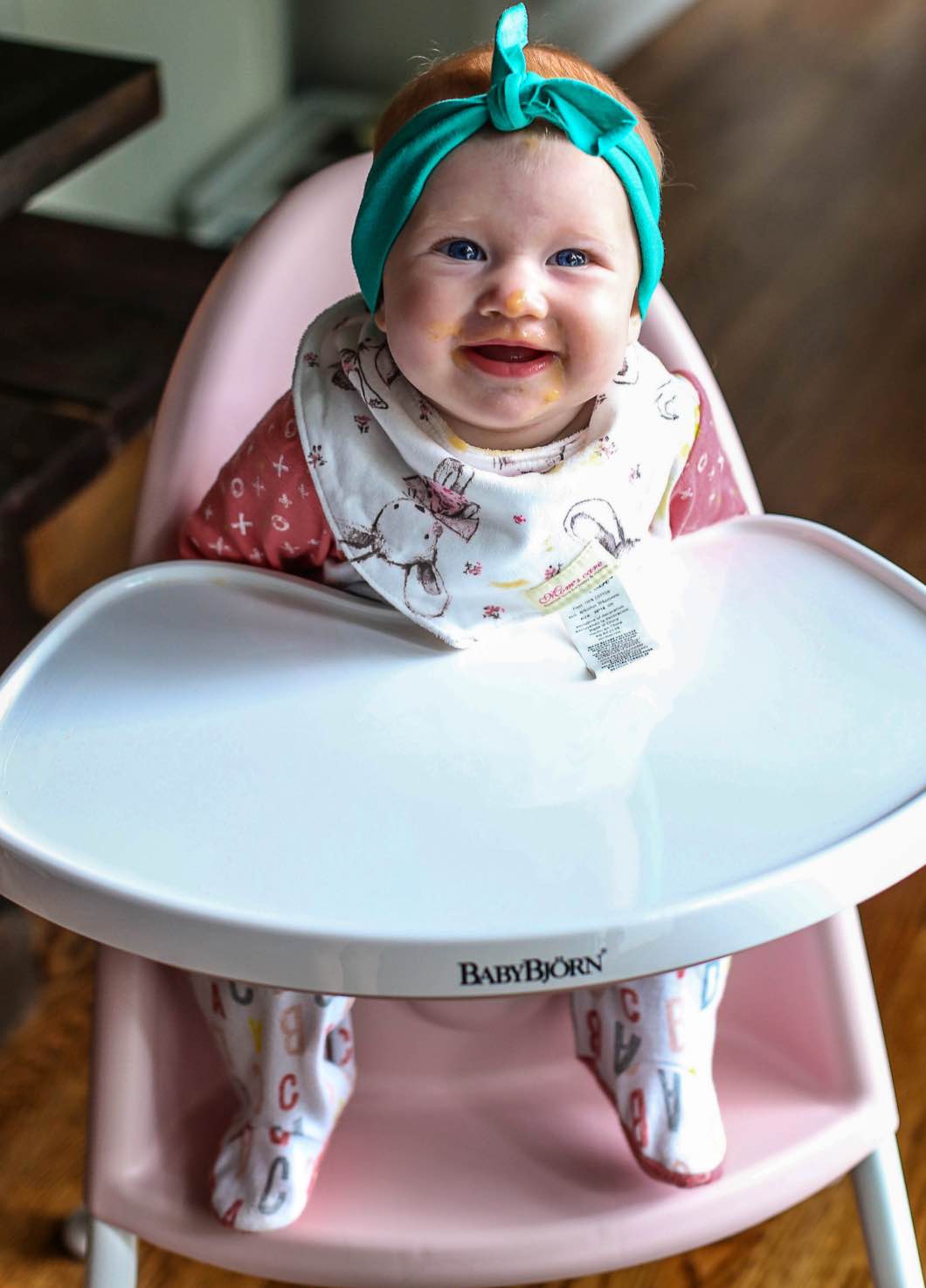 Ok so I feel like I just had this little troublemaker, and now she's eating food! I'm sharing my tips and tricks on starting baby on solid foods, as well as sharing my favorite high chair!
Starting Baby on Solids: How to Start Baby on Solids and my favorite high chair!
After two rounds of this, I've learned a good amount of dos and dont's for introducing baby to solids:
DOs:
Start your baby on vegetables first. Starting them on fruits first will get them used to sweetness and they may dislike the taste of vegetables more.
Feed baby once per day for three days using the same vegetable or fruit. This is to rule out any food allergies.
Slowly increase the amount of pureed food you give baby. They'll let you know if they're still hungry!
Relax and be patient. The first couple weeks of feedings the food ends up more on you and baby than anything else. Just breathe and take it easy mama.
Wait until baby is ready! Baby should have good control of head and neck control as well as the ability to swallow the food.
DONT's:
Stress. Give you and baby time. I know the loads of bibs and towels you'll have to wash are annoying BUT think of all the cute faces baby makes as he/she eats! Totally worth it, right? Ok maybe not but just try and focus on that.
Give up on the first try. If baby doesn't like something the first time you give it to them, try again. They may need to try it up to 6 times to get used to the taste!
Stop breast or bottle feeding. Your little one is still getting a majority of his/her calories from breastmilk or formula.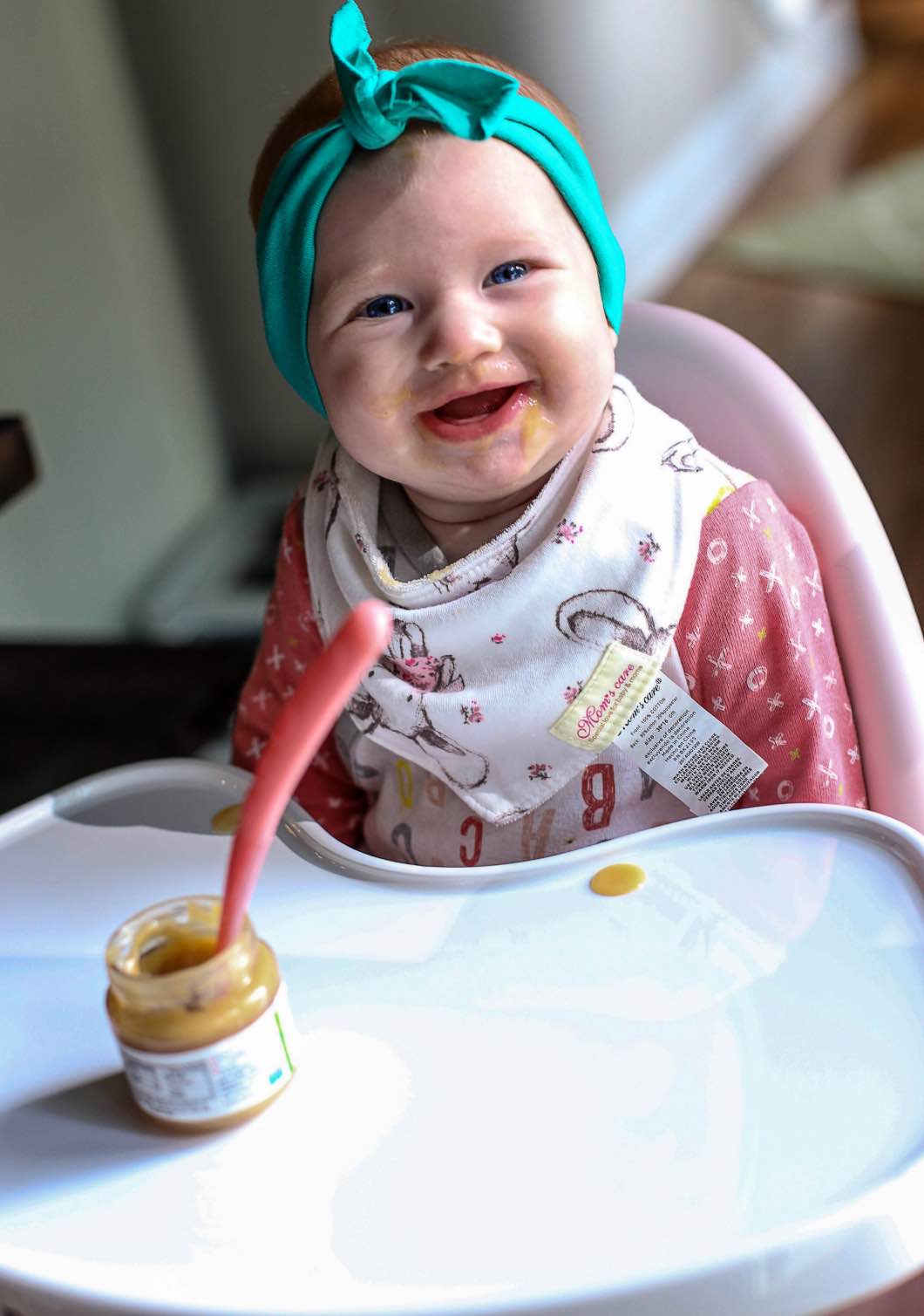 As for high chairs, I highly recommend the Baby Bjorn. First of all, it's safe. Hudson managed to unlock his table on his high chair and fell out at 9 months old. It was terrifying! The table lock on the Baby Bjorn is childproof and can only be opened by adults. It also opens UP so it keeps baby/toddler sitting during mealtime. Secondly, the curved structure of the backrest insures maximum comfort for baby as he/she grows. The table also grows with your babe! Third, it's super easy to travel with. When collapsed it's only 10 inches wide. Lastly, Baby Bjorn has a panel of pediatricians that test and approve their designs before they're introduced to the public.