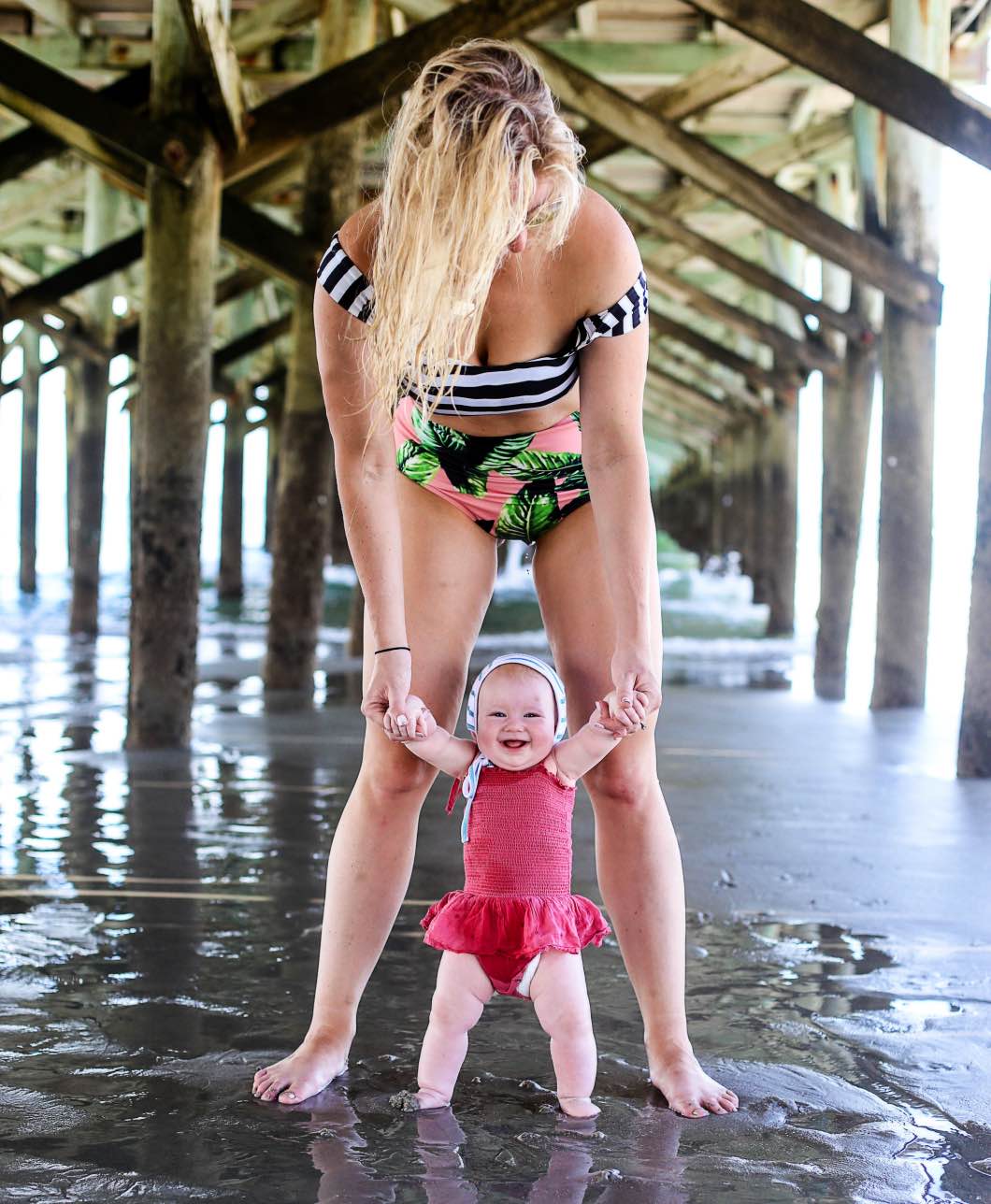 Finally getting around to posting our Myrtle Beach photos! We stayed at the Springmaid Beach Resort and had a lovely time. Sun, sand, and the sea, along with some delicious seafood and you can count us in heaven. You can tell by Henley's sweet smile 🙂
Myrtle Beach Family Guide- where to visit with your family while in Myrtle Beach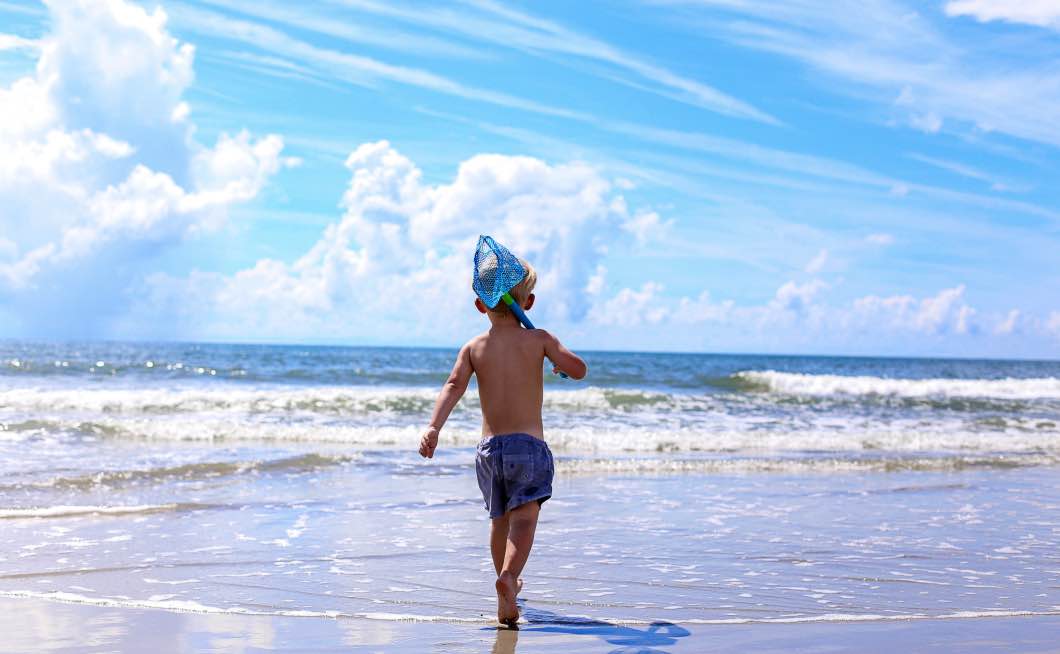 Obviously the beach is why you would visit in the first place. I love Myrtle Beach for it's plethora of piers and long stretches of soft, sandy beaches. The resort that we stayed in, Springmaid Beach Resort, actually has it's own pier. Hudson loved to visit and watch the fisherman. We even had to get him his own fishing net!
I have to recommend the resort we stayed in, Springmaid, because it's getting a facelift the next couple weeks. It's being rebranded as a Doubletree by Hilton, and wahoo are the upgrades phenomenal. All 452 oceanfront rooms and suites have been renovated, as well as the pier restaurant. They're also putting in 3 new greens for event space and play, as well as a new main building. I got to tour the main building and I must say, it is impressive. It will host another restaurant and bar that overlooks the ocean, as well as two patios and a market that is open from 7am-9pm. Because the beach belonging to this particular resort is the best for surfing, as well as extremely close to the hundreds of golf courses Myrtle Beach has to offer it's ideal for families and sports enthusiasts alike. What we enjoyed the most were the 6 pools the resorts owns- 2 indoor/outdoor pools, 2 lazy rivers, and 2 toddler/baby pools with splash grounds incorporated in. We all enjoyed a break from the beach by playing in the pools.
If you've never been to Myrtle Beach, here are other places you MUST visit:
Murrels Inlet- DO NOT MISS THIS. Murrels Inlet is the seafood capital of South Carolina. It is a gorgeous, inlet front shopping and restaurant district. The food is divine, and the views can not be beat! Plus there are pirate ships dotted along the docks, so it's fun for the kids as well!
Waccatee Zoological Farm- you get to view AND feed the animals. So fun for the whole family.
Broadway at the Beach- fun and original stores as well as Ripley's aquarium (Hudson's favorite) and an IMAX theater for those rainy days.